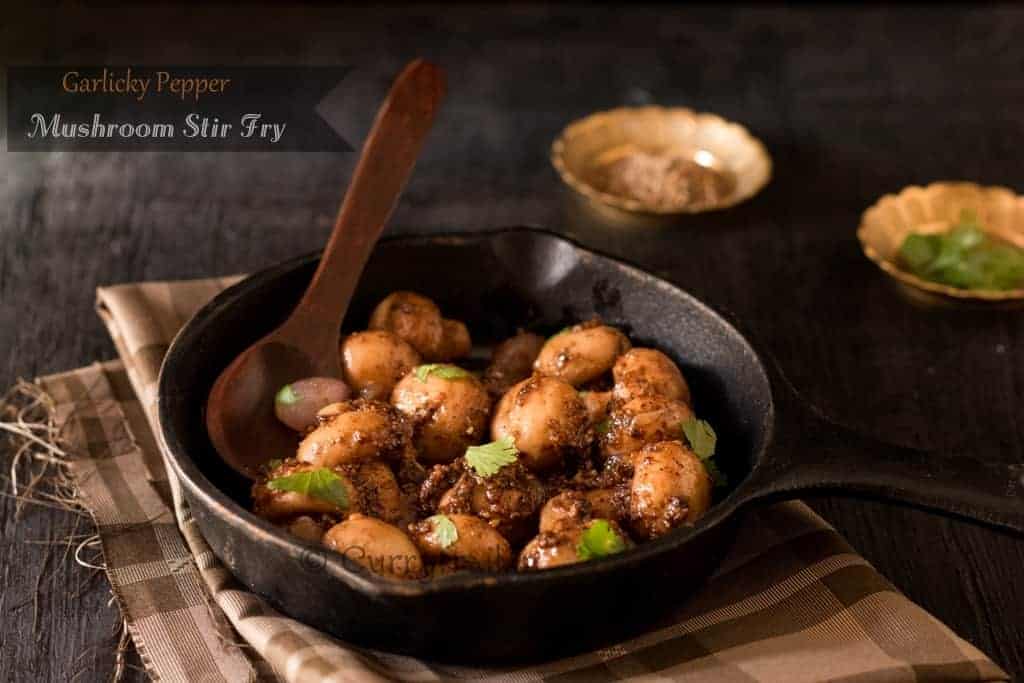 Much as I enjoy cooking, I don't always want to make a meal of it! There are days when kids are at school and hubby at work and I have that luxurious "me" time, I try to laze expansively. I try to keep my food less complicated.
It's all very straight forward really, I cook to suit my life, I blog what I cook. Over the years my cooking style has not changed much. But life evolves, and so do the recipes.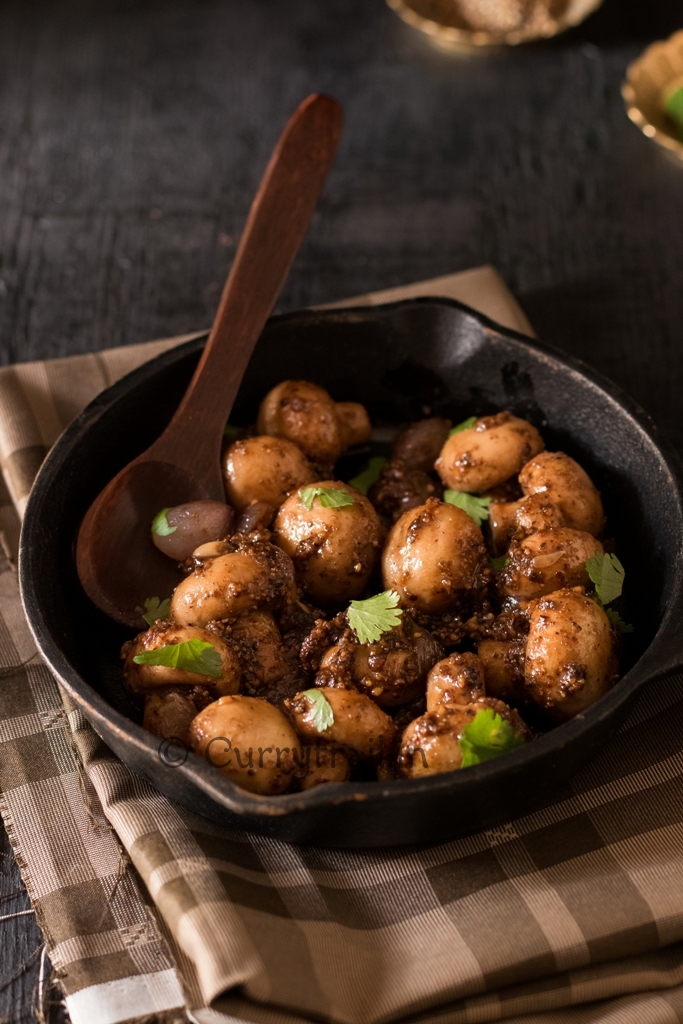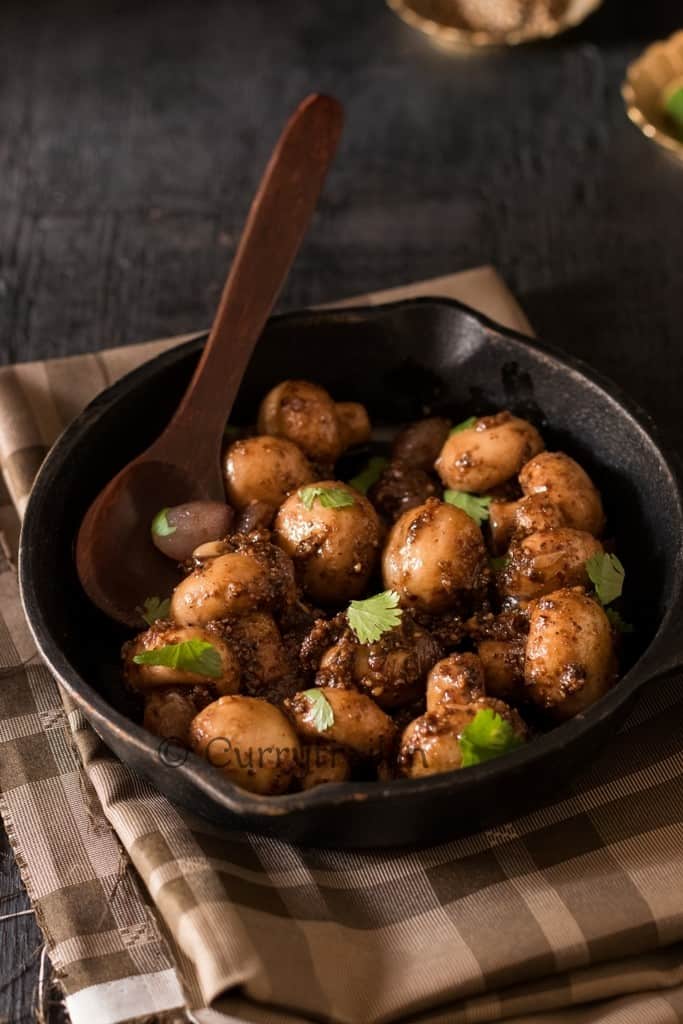 I believe that, you can make great food,with big flavors with just a  few everyday ingredients. After buzzing with day to day activity, We all have a trusty list of comforting dishes we turn to when the weather changes or we need a little cheering up.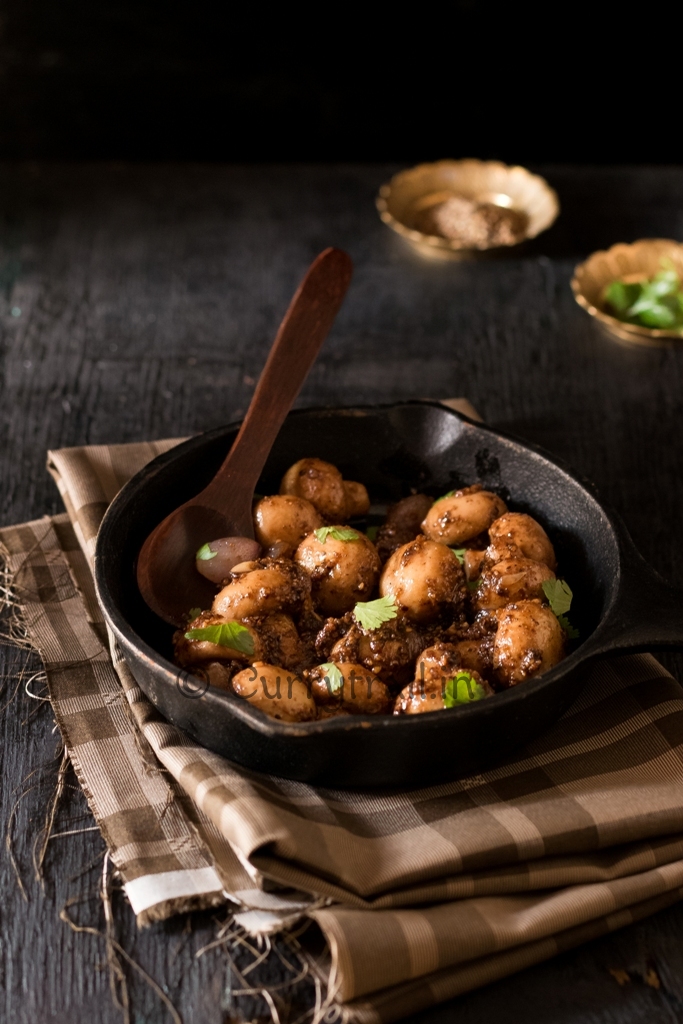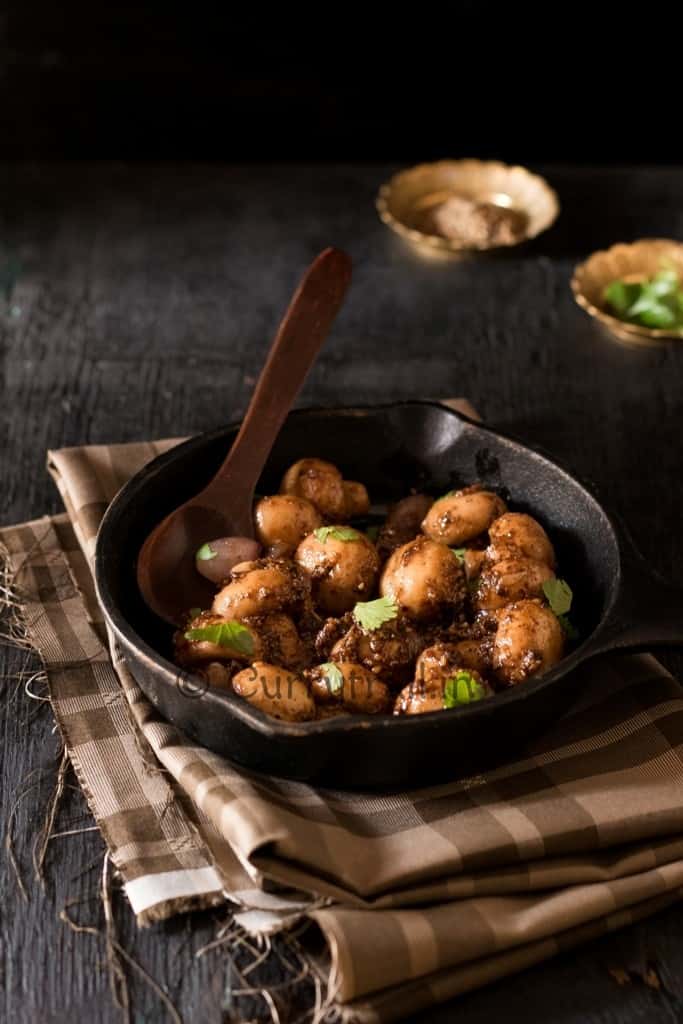 Comfort food also has to be simple and easy to make. Stir fry is one of my comfort food. With less ingredients you can get a great deal of dinner vegetables. Here's an ultra-quick dinner vegetable that you can literally throw together and cook in under ten minutes. A perfect stir fry that can be served as appetizers or side dish.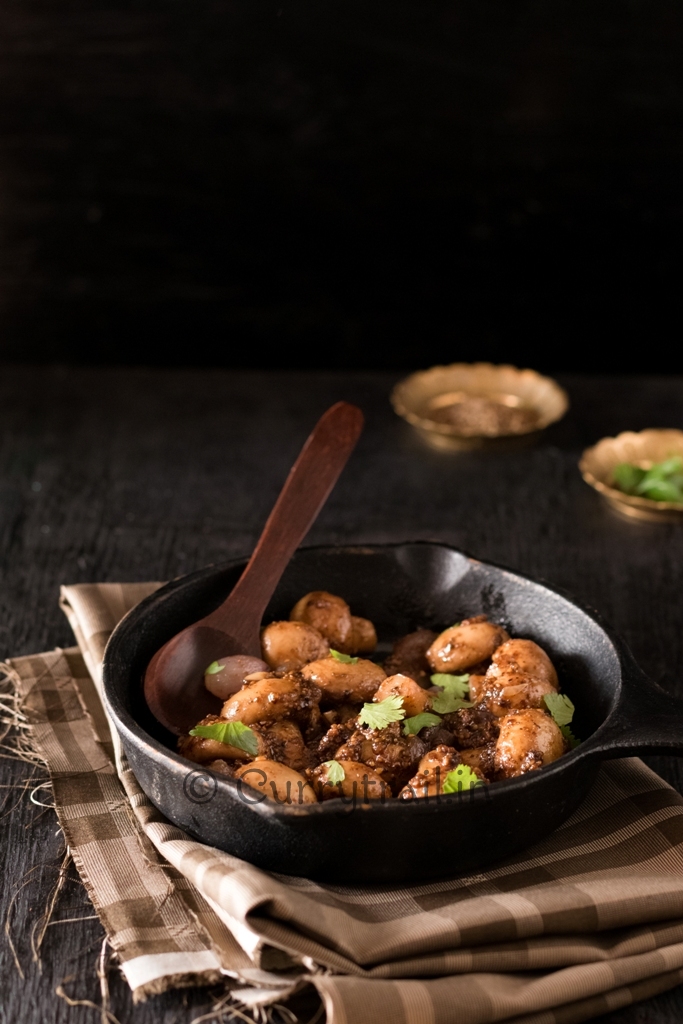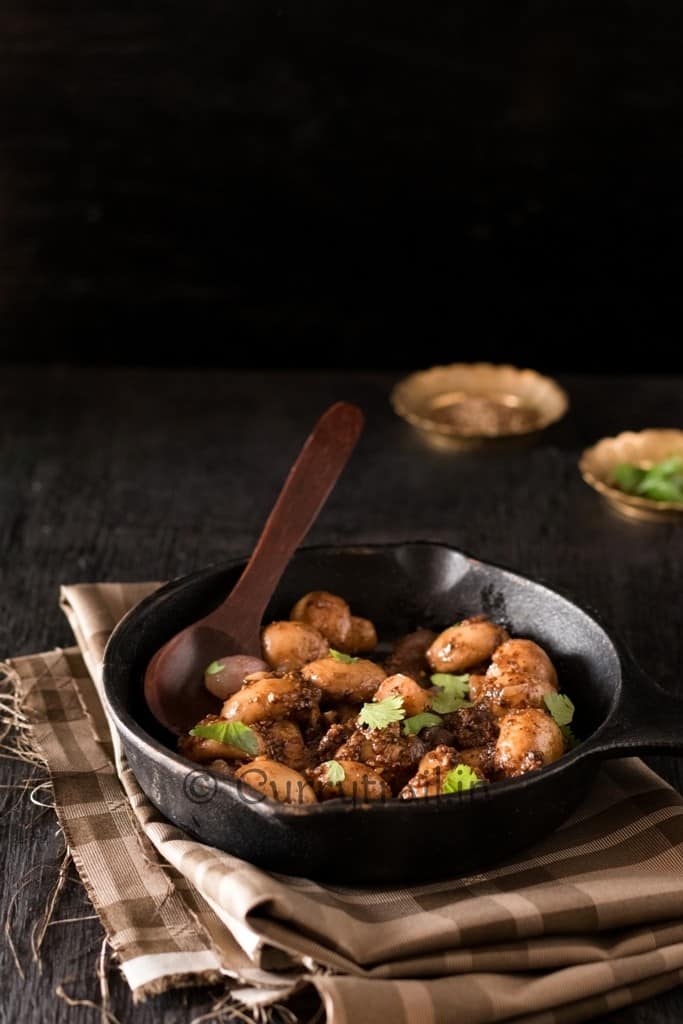 It is perfectly delightful in its simplicity, just sauteed mushrooms with maybe a little onion garlic. This is a regular quick meal for anyone for those busy week night dinner.Just dump these sauteed mushrooms on a toast and this would be your complete meal.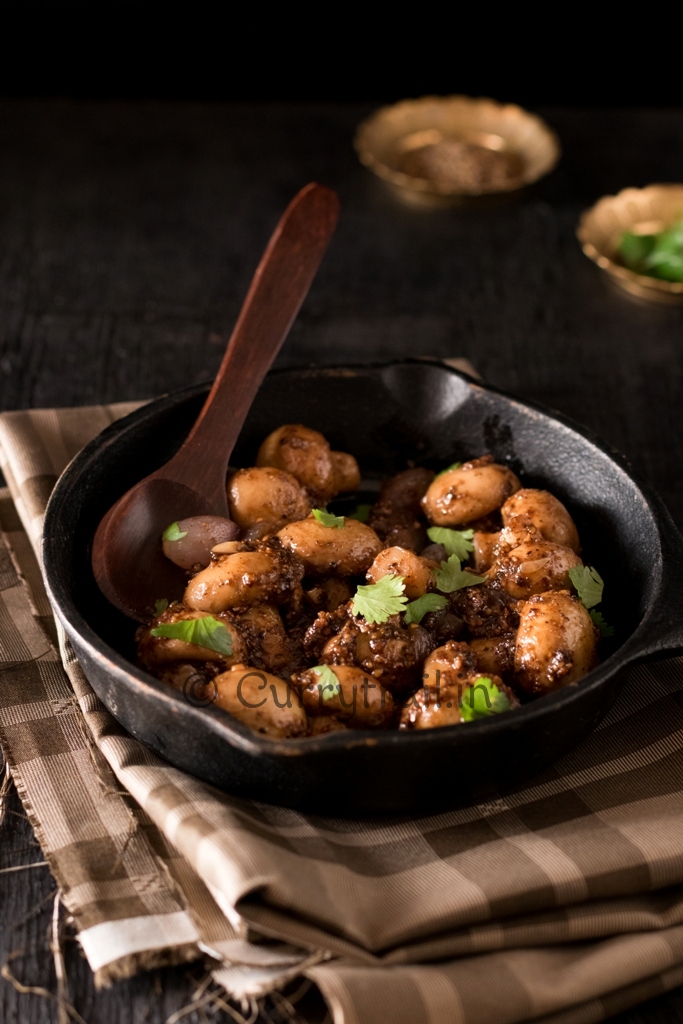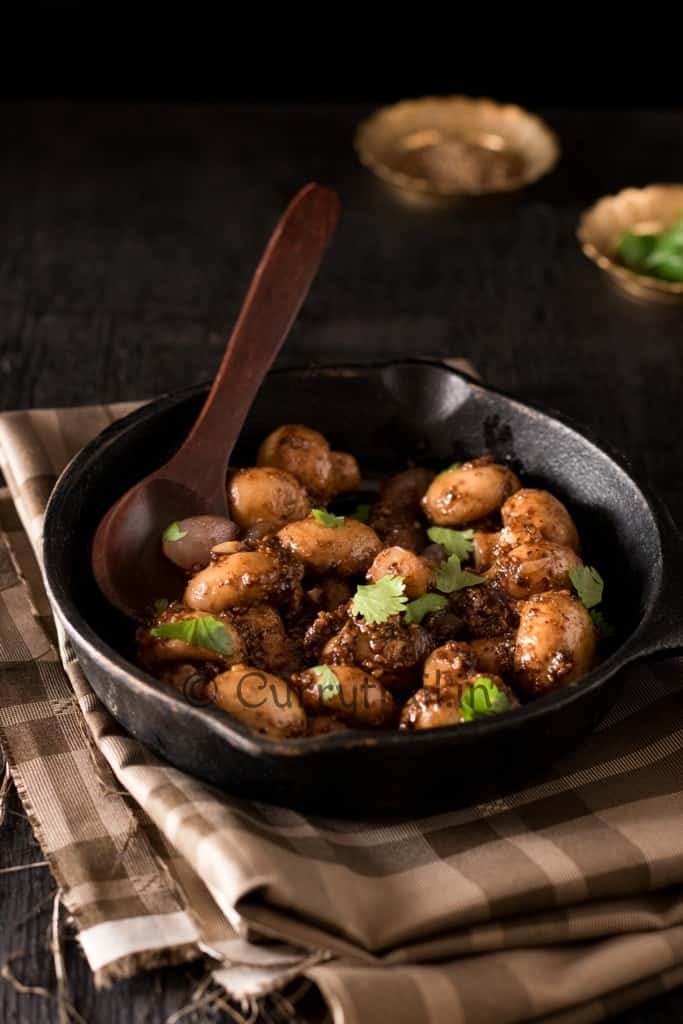 Here's my garlicky pepper mushroom stir fry
1 cup button mushrooms
¼ cup pearl onions(shallots)
10 garlic pods,crushed
2 tablespoons Freshly ground pepper powder, adjust as per your spice levels
Salt to taste
2 tablespoons of oil
Few fresh coriander leaves for garnish
Instructions:-
1. Wash and pat dry mushrooms. Keep aside.Ground pepper powder, keep aside. Crush garlic pods, keep aside.
2. Heat oil in a wok. When oil turns hot add garlic and pearl onions and saute for about a minute.
3. Add pepper powder, salt to taste and mix well.
4. Add mushrooms mix well until every mushroom is coated well with pepper powder. Stir constantly and cook mushrooms for about 3-5 minutes, or until done. Do not over cook mushrooms.
5. Remove from stove and sprinkle fresh chopped coriander leaves.
Serve it as appetizers, side dish or dump it on toast, polenta with poached egg for a complete meal option.