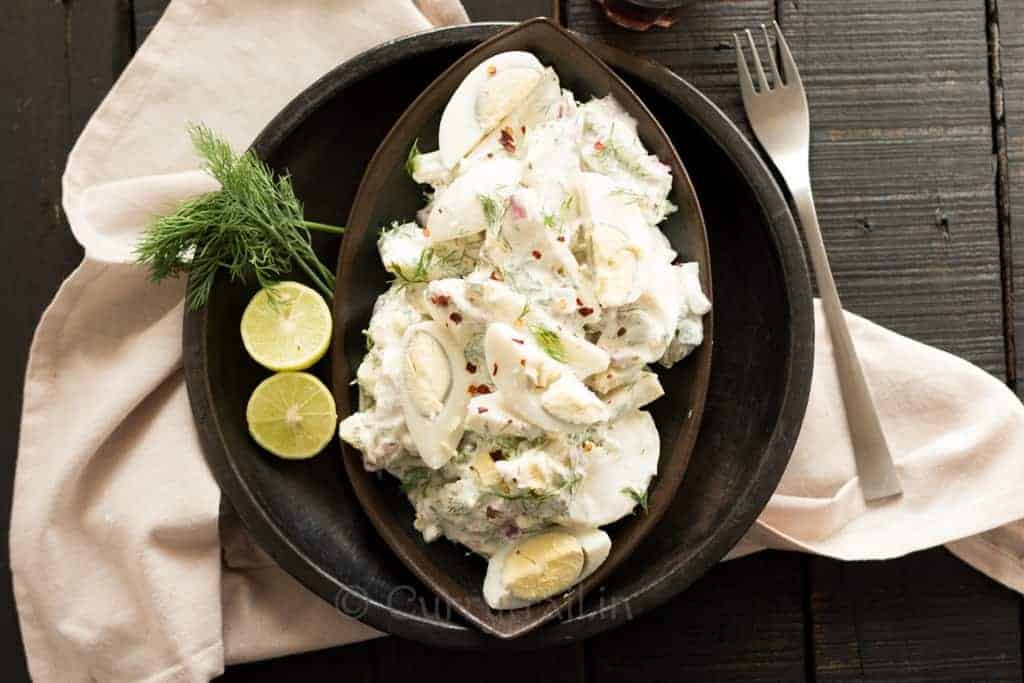 I am one of those mothers who wouldn't give my kids raw eggs! Even if I knew eggs came from a healthy pastured chickens. I would take it if I knew for sure that the eggs are healthy and pastured but never would I risk giving it to my kids! As with any raw food, there is always a very small risk, but the 100% chance of getting more life-giving and healing nutrients is worth it to us.
I was experimenting with good old egg potato salad, and I was pretty excited with what I came up with! A egg potato salad just as tasty as the original creamy version but without the mayo. It's actually a healthy potato egg salad.
It's full of flavors, creamy just like the way it has to be minus the mayo. The creaminess is from home made sour cream which is yogurt based. I made a sour cream at home using yogurt instead of fresh cream and it turned out super creamy and delicious! Recipe for sour cream coming up soon.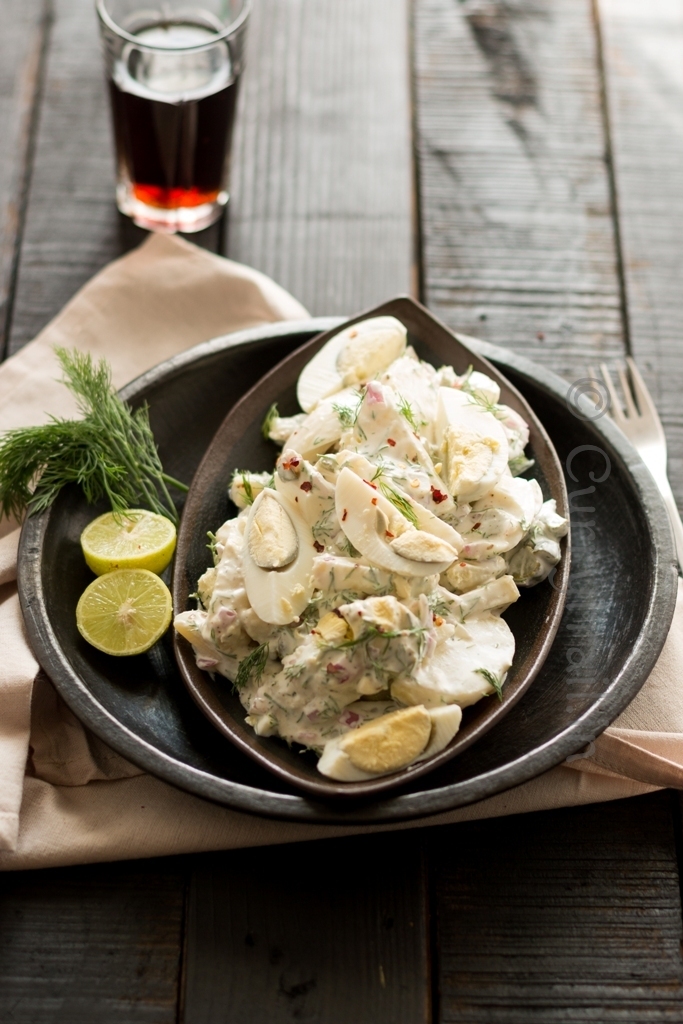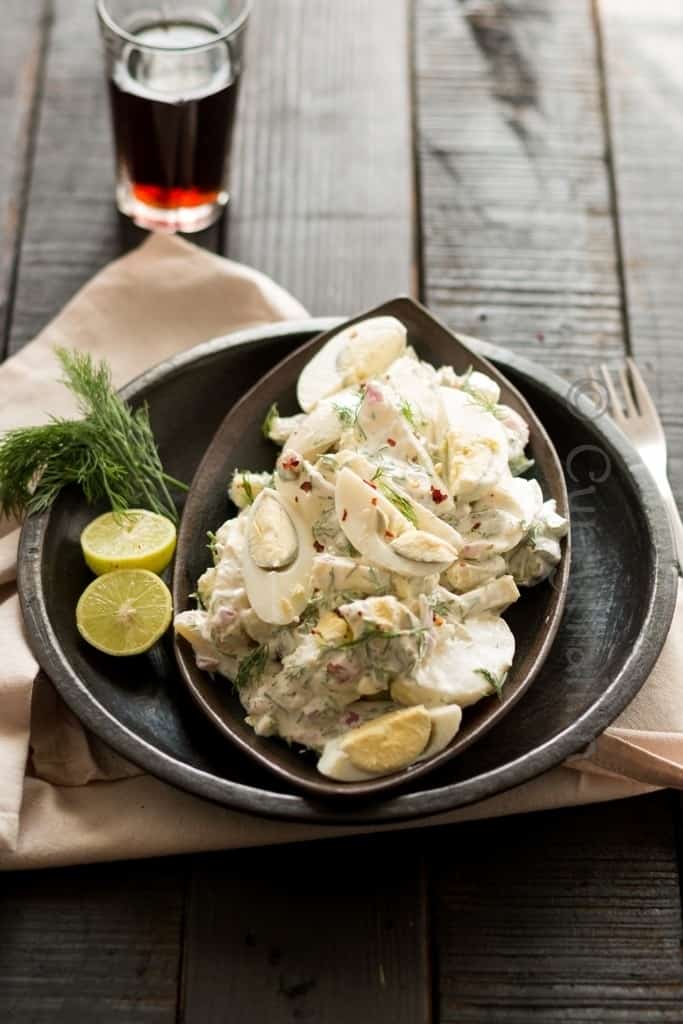 This salad is great for summer barbecues when served cold but I also served it warmed up as a side for any main dish.
If you're looking for a creamy egg potato salad recipe that is quick and easy to toss together for a barbecue or a picnic, it doesn't come much easier…or delicious…than this Classic Egg Potato Salad.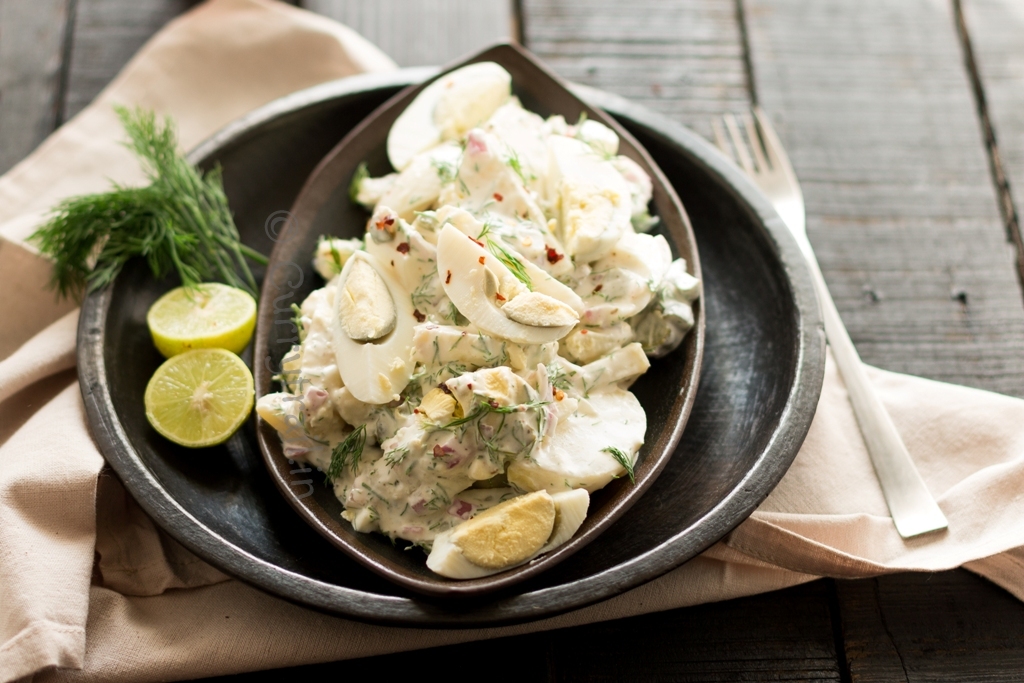 The creamyness from the yogurt sour cream, the freshness of herbs and the perfect tang from lime juice. This is a perfectly balanced delicious salad! And it's filling too!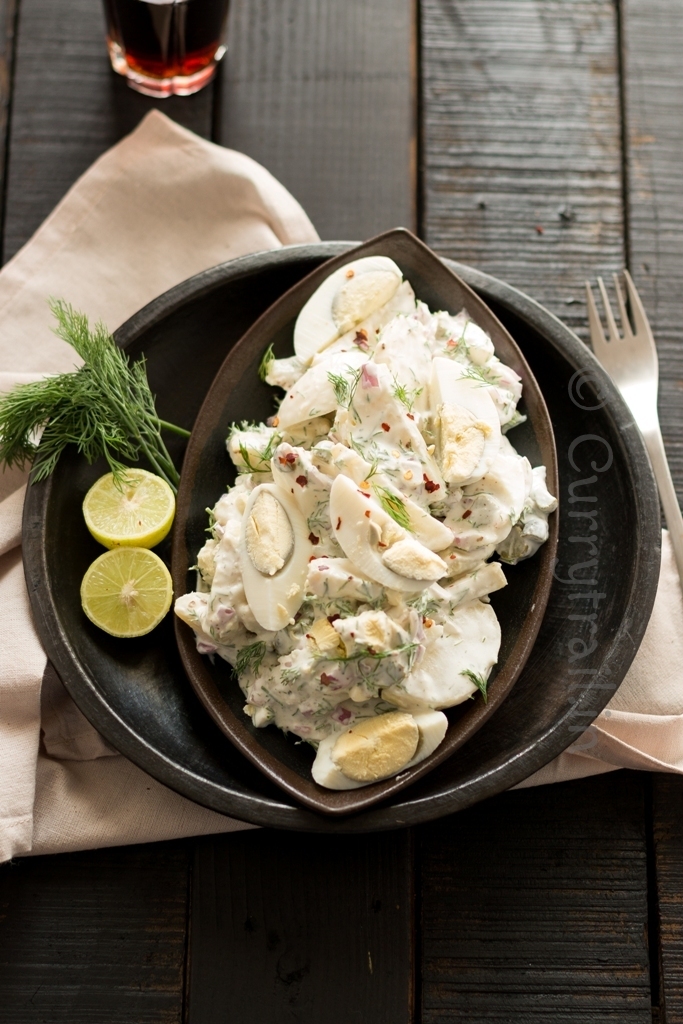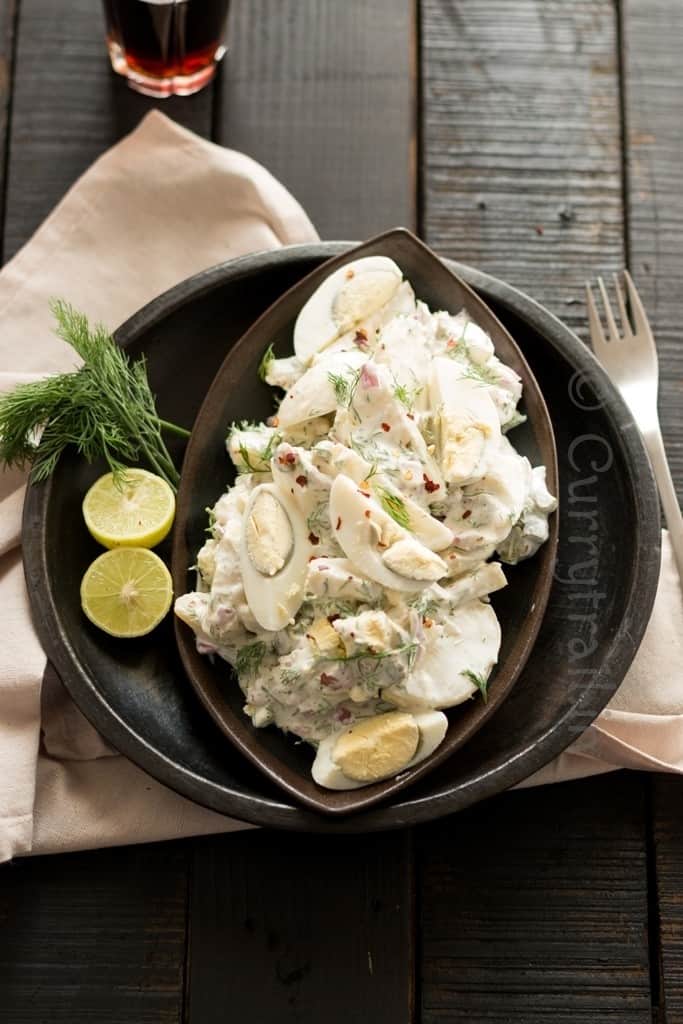 Here's my egg potato salad recipe
Ingredients
6 medium sized potatoes
6 eggs
1 large onion, finely chopped
½ cup dill leaves, finely chopped
5 pickled gherkins, chopped
1 ½ cup sour cream
1 teaspoon crushed pepper
½ teaspoon Red chilies flakes
Salt to taste
Lime juice from ½ lime
Instructions
1. Clean, peel and cut potatoes lengthwise in quarters. Cook them with a pinch of salt. The potatoes should be cooked and firm
2. Boil eggs and cut lengthwise in quarters. Finely chop all the other ingredients, keep aside.
3. I made sour cream at home using yogurt. It's very simple, for 1 cup thick yogurt add 1 tablespoon of lime juice, whisk them all to gather and store in fridge for 2-3 hours. Then use it.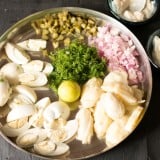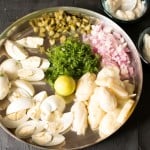 4. In a bowl add all the ingredients and mix them to gather gently! That's it, cream egg potato salad is ready! A healthier salad with no mayonnaise.
5. Serve it cold or warm, it's delicious!