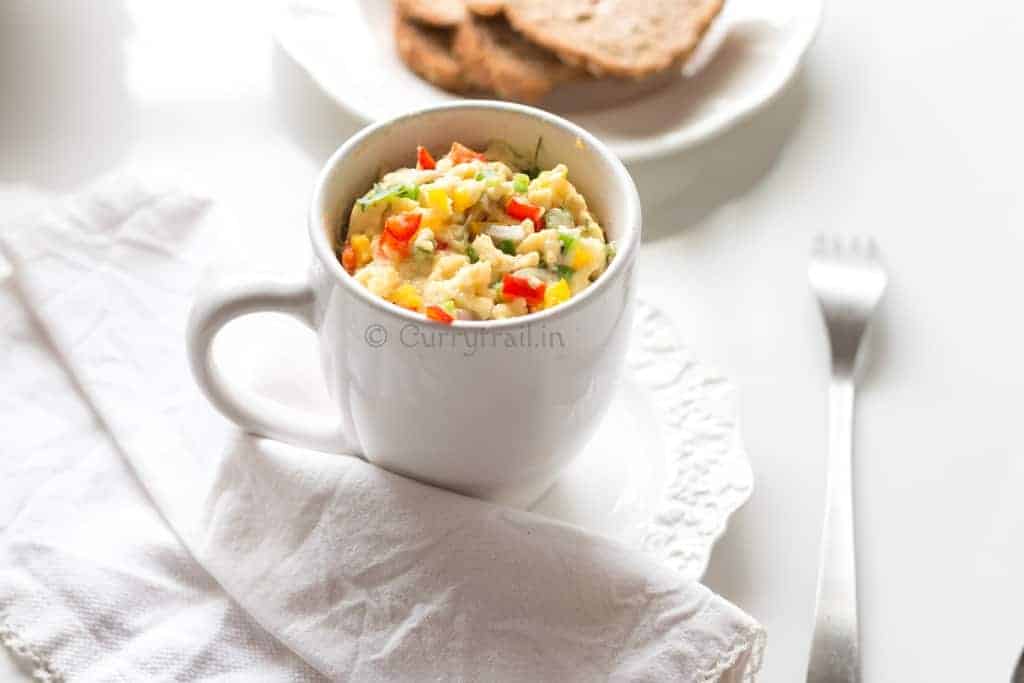 We all know breakfast is the most important meal of the day. And it is definitely a good habit to eat breakfast in the morning! It's so much nicer to start a day early in the morning and spend some quality time with people you love or with a good magazine and some music, and eat a healthy hearty breakfast!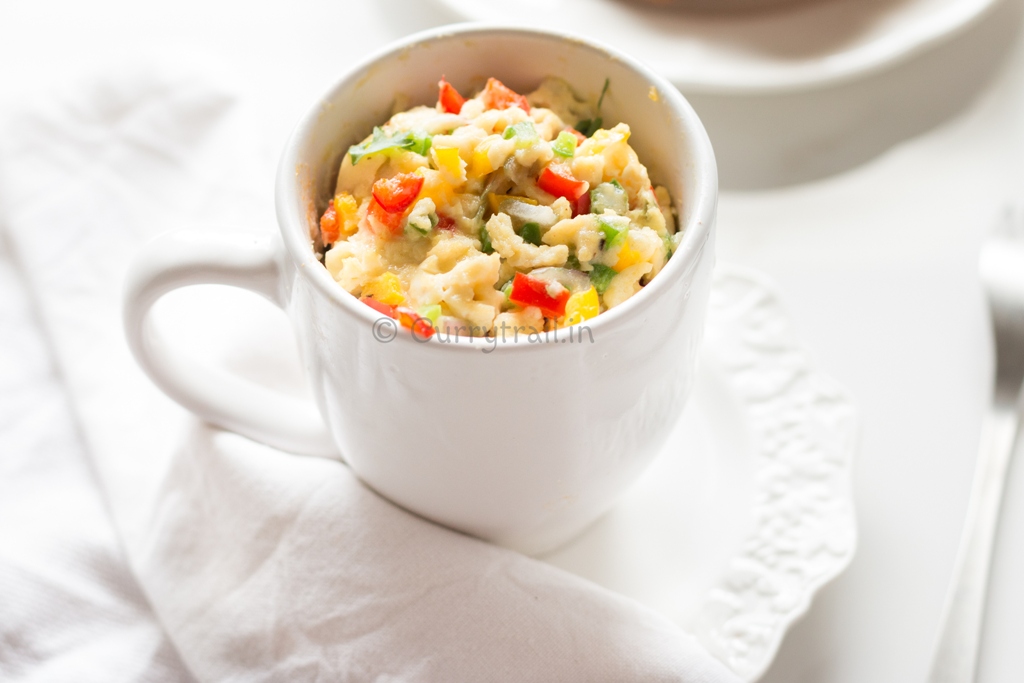 Few of us have time to sit and enjoy a leisurely breakfast. A better bet? Unfortunately, not every morning is a Saturday/Sunday morning! We all be a mother who has a child to be sent to school, a working women who have to finish off the daily house hold chores and rush to work, we never get that luxury time all mornings!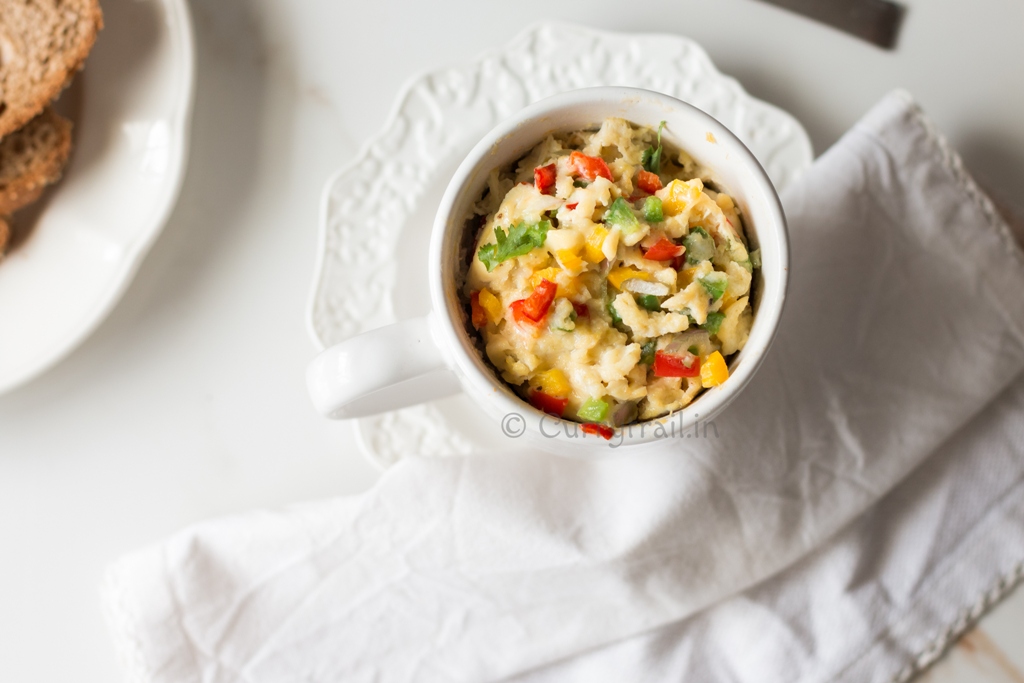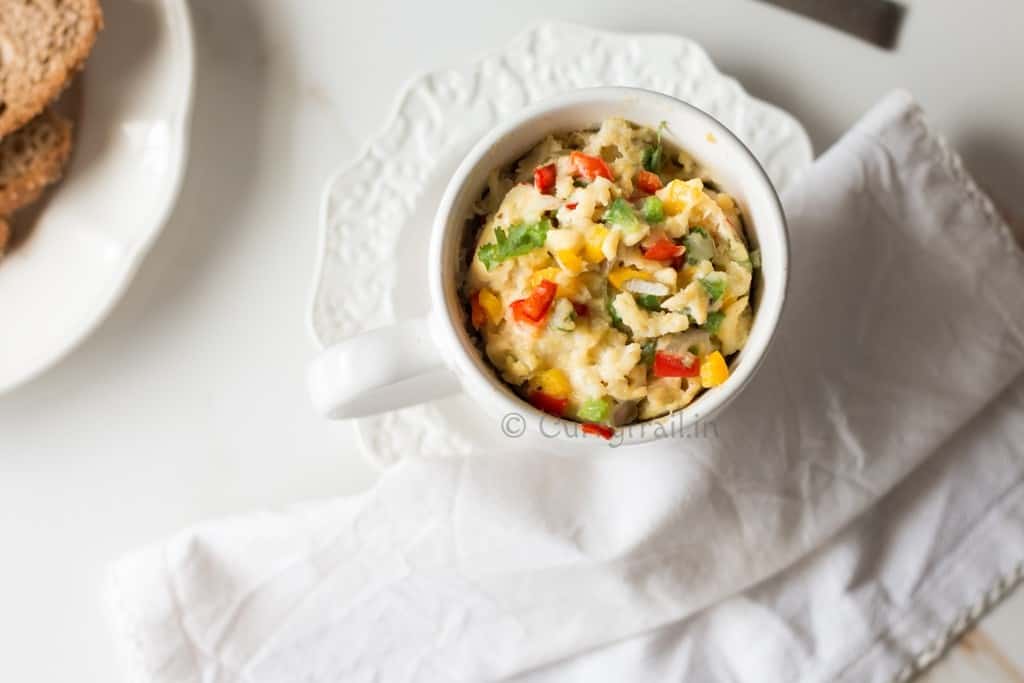 Eggs are perfect for breakfast and the options are endless. But among all, egg omlette is the most popular and most easy breakfast dish that most of us make. Add in some sauteed mushrooms, sneak in some spinach, or sprinkle some bell peppers, they all taste delicious!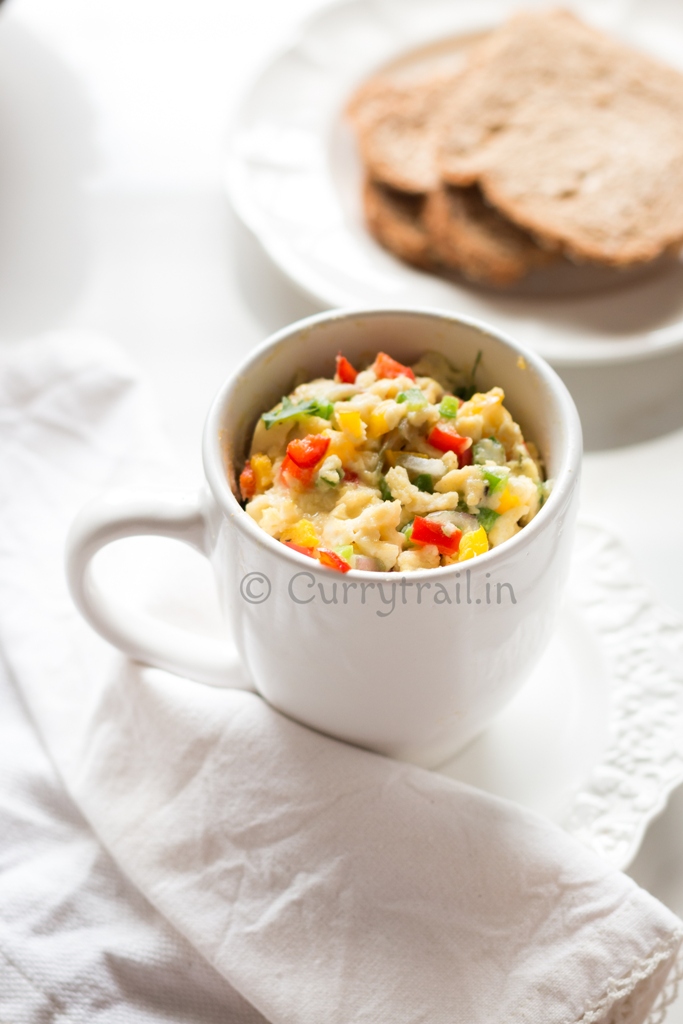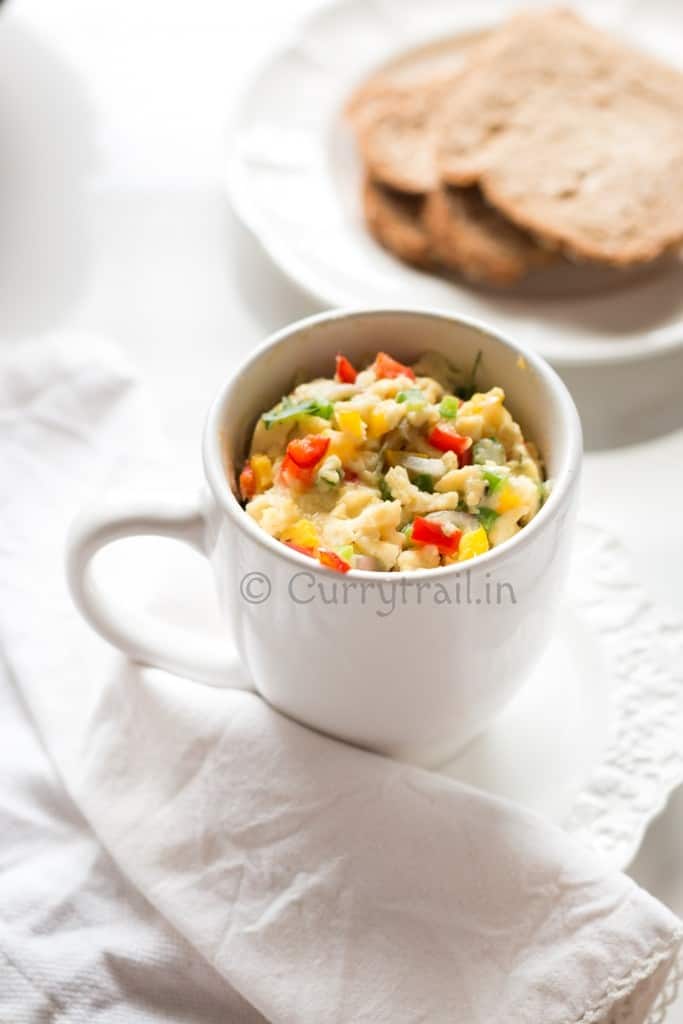 What if I said you could make an omlette without turning on the stove?! Yes, you heard me right. Make an omlette in a mug using an microwave. Crack some eggs, add the seasoning, and veggies of your choice and whisk them all to gather, pour into a mug and microwave it! Voila the most simplest yet delicious omlette is ready!  And the best part, it literrally uses no oil at all(except for few drops used to grease the cup). If you are still thinking about it, what if I said you can have this breakfast on the go! A healthy home made breakfast which is not greasy, which is not fried, and the one which is not loaded with all "stuffs" that would make it un healthy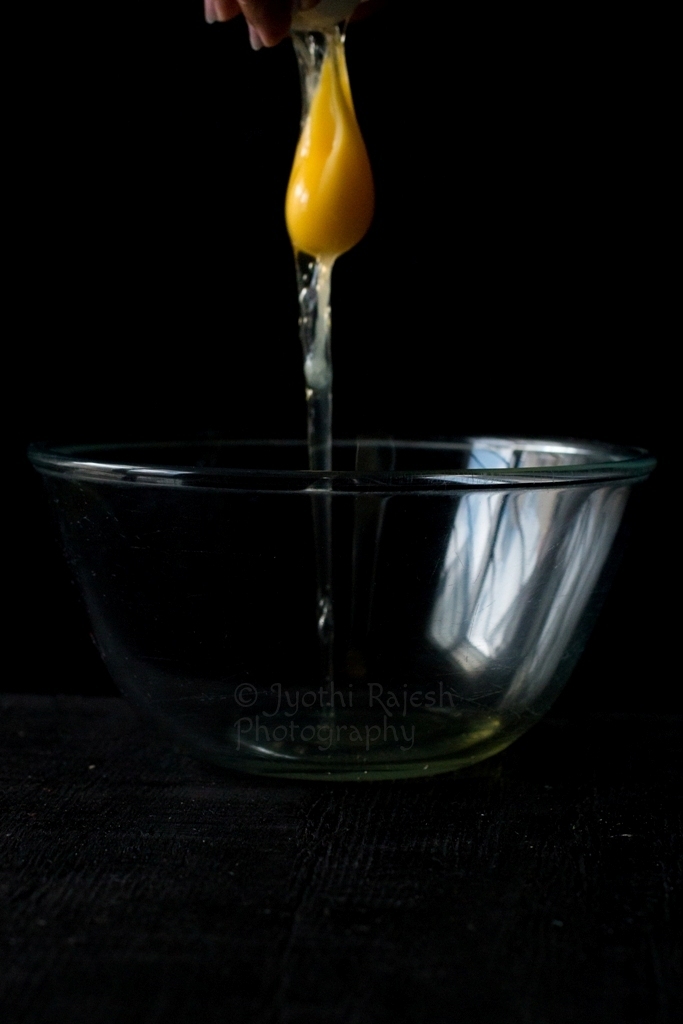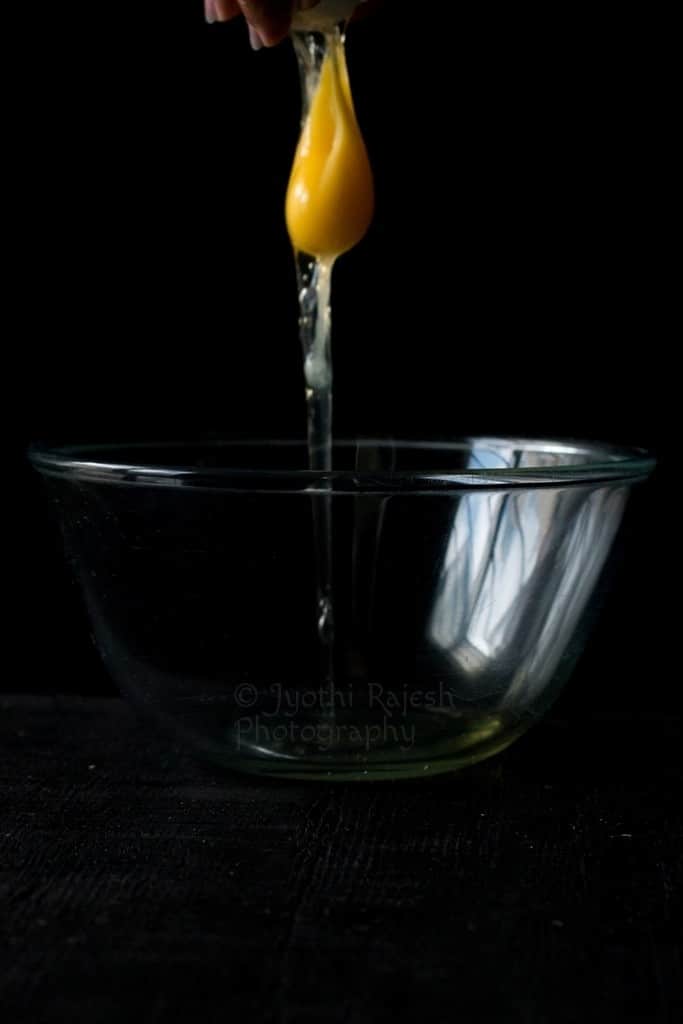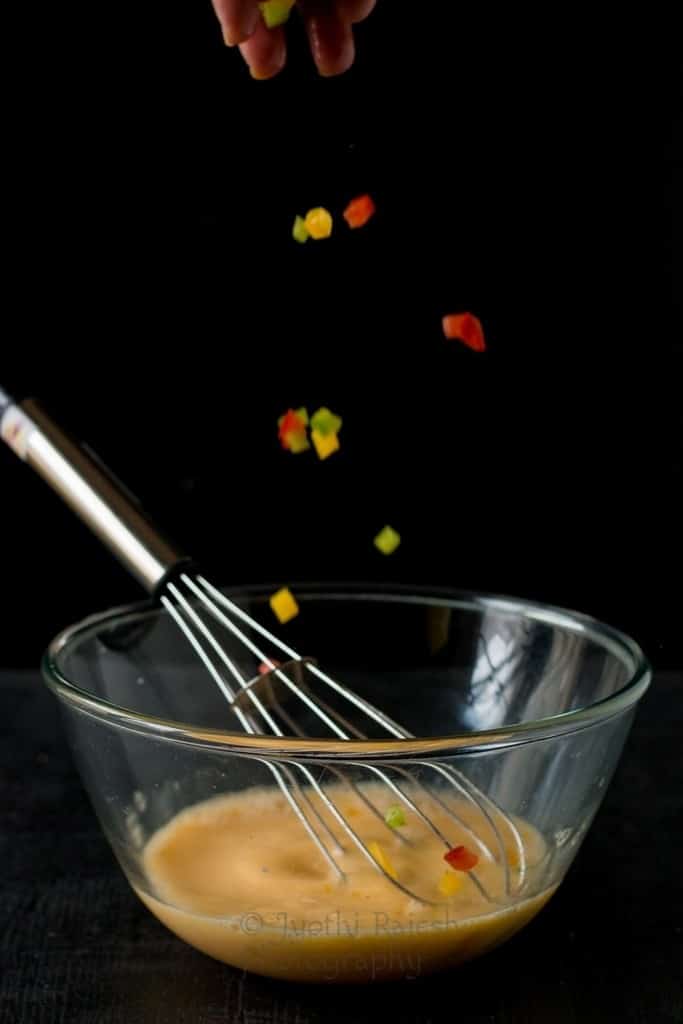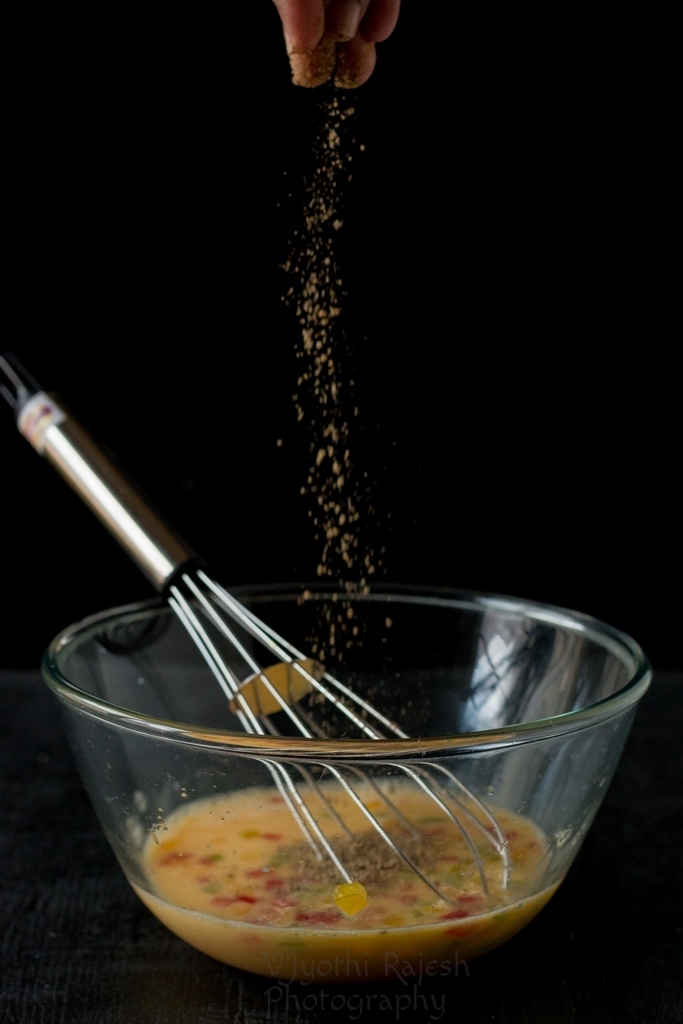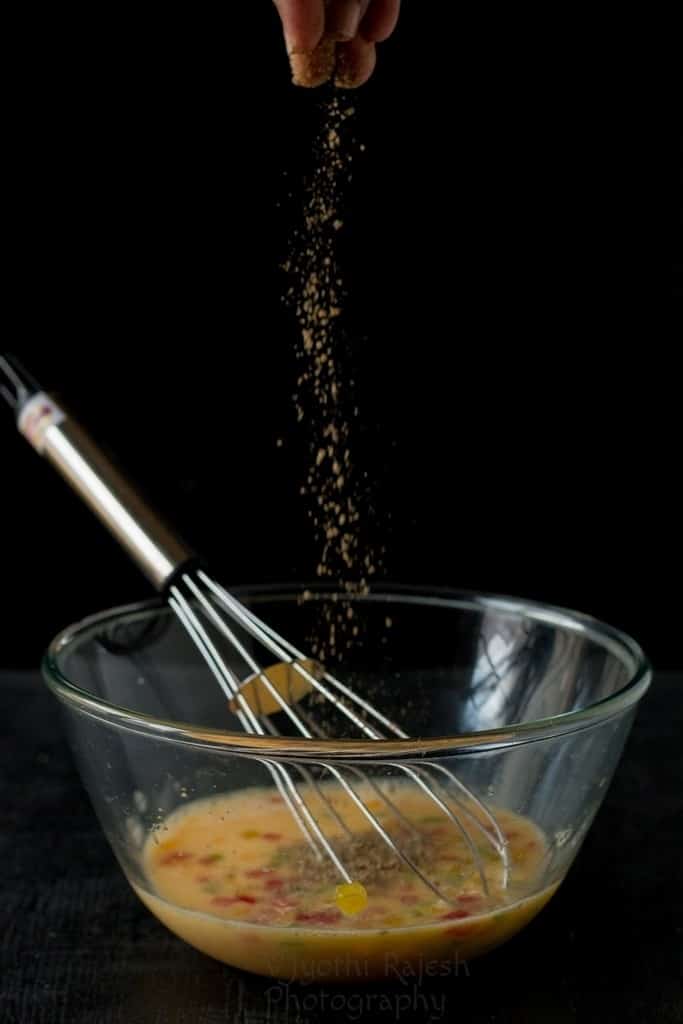 Use your extra few minutes that you get while the omelette is cooking in microwave to pack your purse, or may be check if you took the car keys.
Here how you do egg omlette in a mug using microwave
Ingredients
For Single serving
1 whole egg
2 egg whites
½ teaspoon pepper powder
A pinch of salt
¼ cup bell peppers(3 colors, red, green and yellow)
2 tablespoon onions, finely chopped
Oil for greasing the cup
Instructions
1. Grease a microwavebale cup with oil.
2. Crack an egg and add egg whites from 2 eggs into the bowl.
3. Add pepper powder, salt, finely chopped bell peppers and onions into the same bowl. Whisk well until well combined.
4. Pour the egg mixture into the greased cup. Remember to fill only ¾ of the cup with the egg mixture.
5. Place the cup in microwave and cook on high power for 2 minutes. If you see the mix bubbling out of the cup, stop the microwave, remove the cup out and mix once, place it back into the microwave and cook.
6. Insert a fork into the cup if you see a clean fork then you omlette is cooked and ready. If the fork has liquid mixture stuck on it, it means you need to cook the egg for a minute or two more. Mix it once and place it back into the microwave. Cook until the fork comes out clean.
7. Easiest and delicious egg omelette is ready. Eat it just like that or serve it with some toasted break.