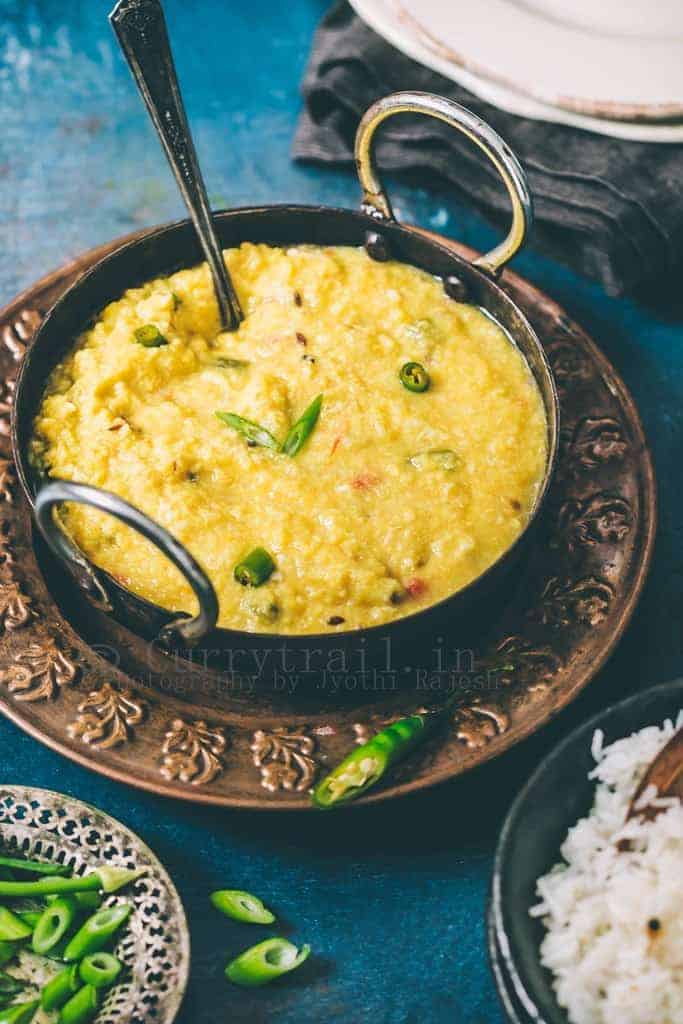 Don't scrunch your face yet reading the name of the dish. I guarantee you that this is going to be one of the amazing dal or egg dishes that you would have. Don't believe me yet? Read on…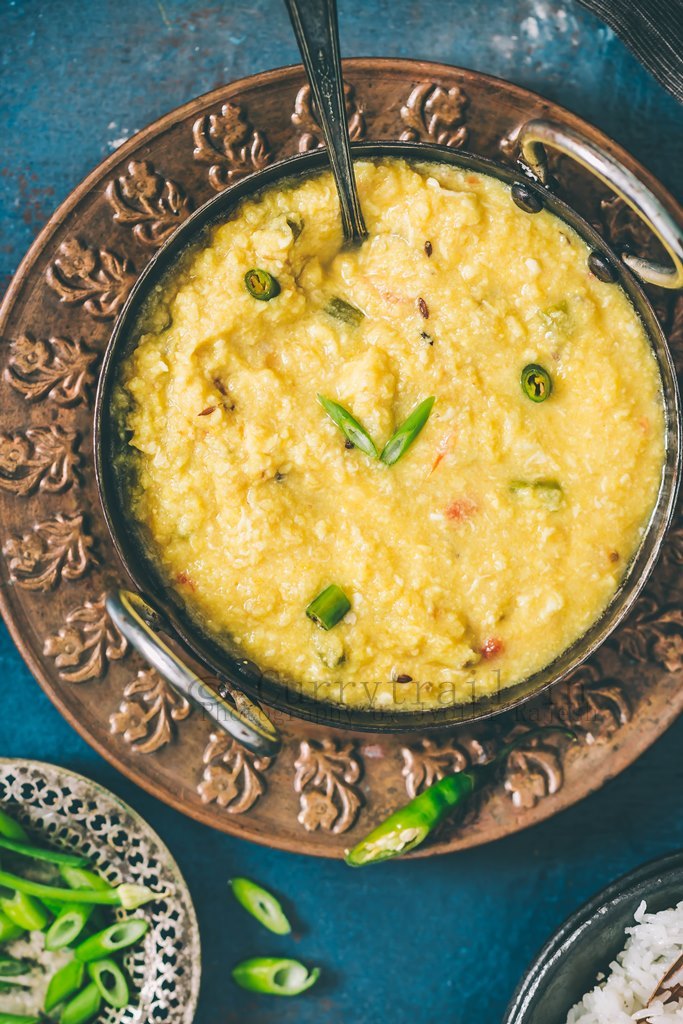 I was introduced to this amazing egg dal by friends of ours. I have been hearing about the name egg daal/special daal in many of our get together, but never got the chance to taste it. Friends narrate stories of how delicious this daal is, and how the boys would go crave for this special daal which has to be only paired with ghee rice after a couple of beers down. They said, they would walk to this place which served this special daal along late night(actually early mornings) just to order this special daal. They made sure they got ghee rice ordered too to enjoy this dal.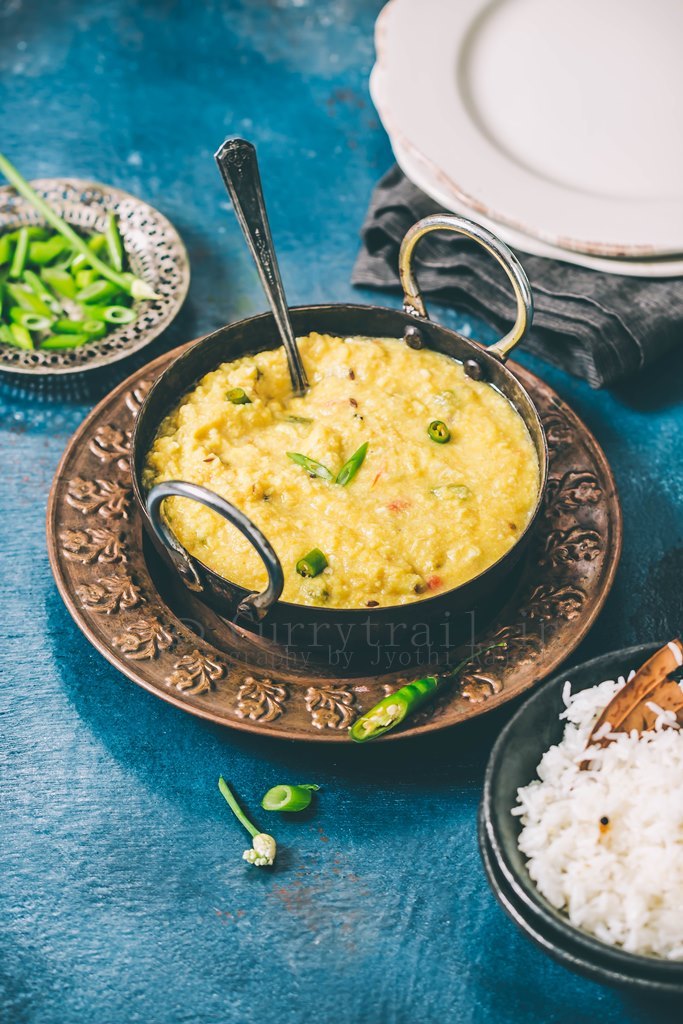 I wondered why I never asked my hubby to take me to that place just to get a taste of the daal which was soo popular among friends. Every time I heard it in the get together parties and never got a chance to taste it, I always thought I should tell hubby to take me to that place. But the thought was not so well registered may be because I thought it was not very important and I may be even thought I'm not missing much cause it might not be very tasty. I was very wrong!!! I realized that very very later.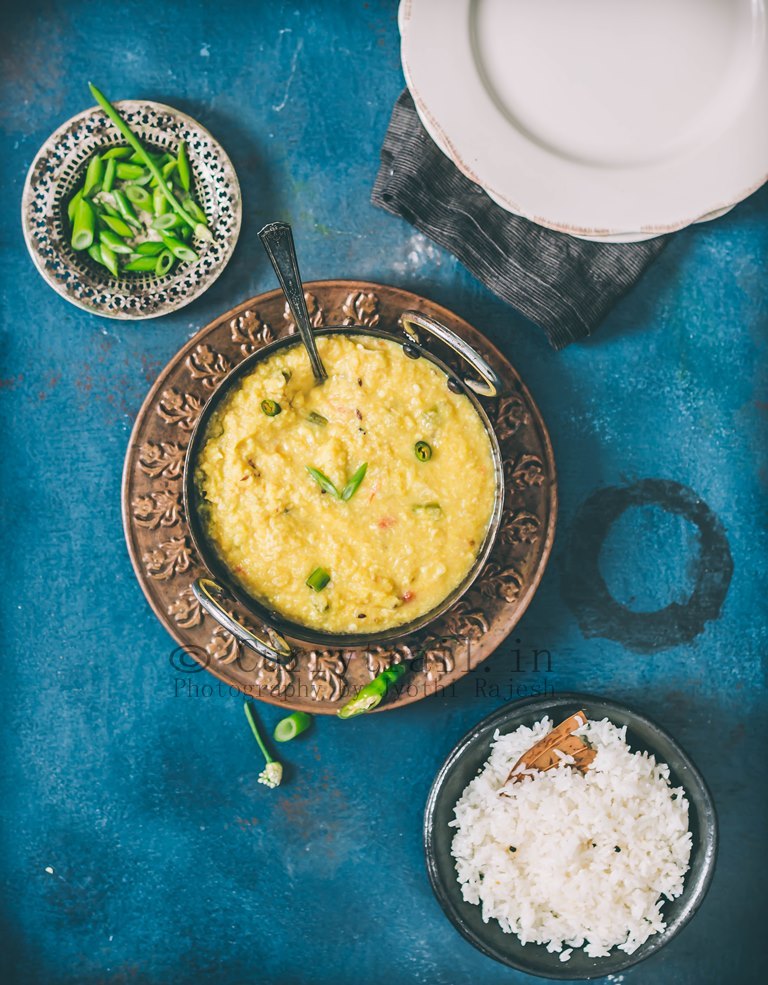 So we friends again plan a picnic and get together. We meet up, kids ran around, did a few arounds on bi cycle, we played a cricket and then it's lunch time. After a long discussion we settle on what to order. Yeah, you read it right, we went on a picnic without packing our own food 😛 We decided it to be that way. So the kids got pizzas, and sure they were jumping with joy. And guess what we ordered for ourselves? There was biryani ofcourse! Annnnnnnd there was egg daal.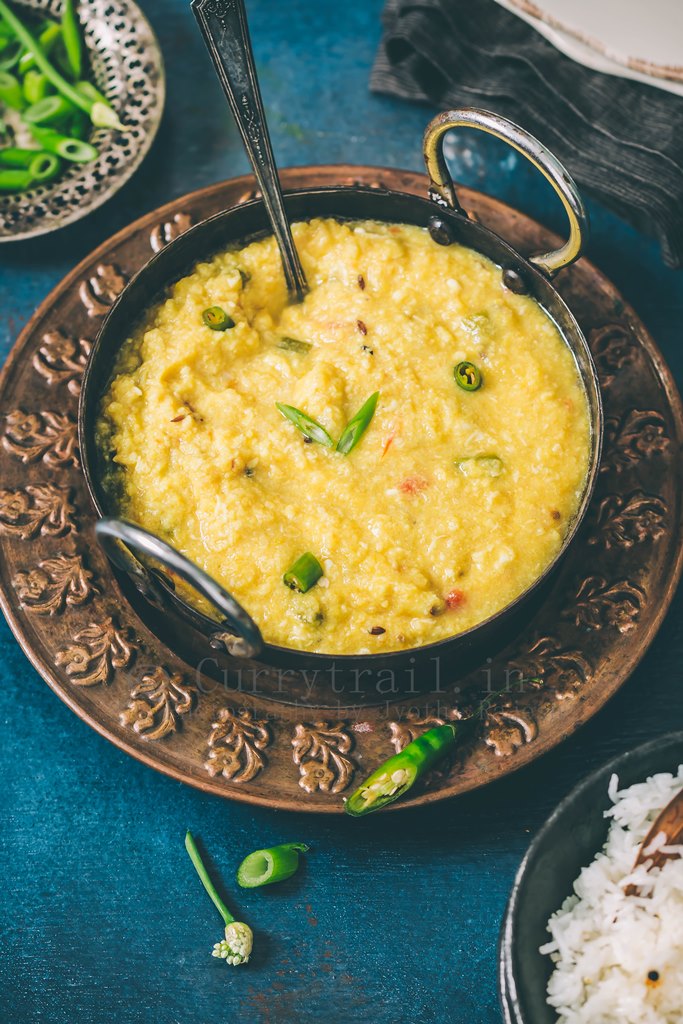 I was excited. I thought finally I can taste this so much talked about daal. I first wanted to eat the biryani, cause you see I'm a hard core biryani fan. But for some reason, I got egg daal and ghee rice on my plate. I wasn't unhappy at all.
I wouldn't lie to you, I wouldn't say it was love at first bite. But yes, it was definitely love at the 5th bite. The daal was very subtle in flavours and spice levels were just mild. Though I would have preferred it a little more spicier. There is a ofcourse the taste of eggs in it, but it's not over powering at all! It was just amazing when you eat it with ghee rice and not any ordinary ghee rice, but ghee rice made of samba rice (the short grain rice that is popular in Tamil Nadu and some parts of Kerala might be).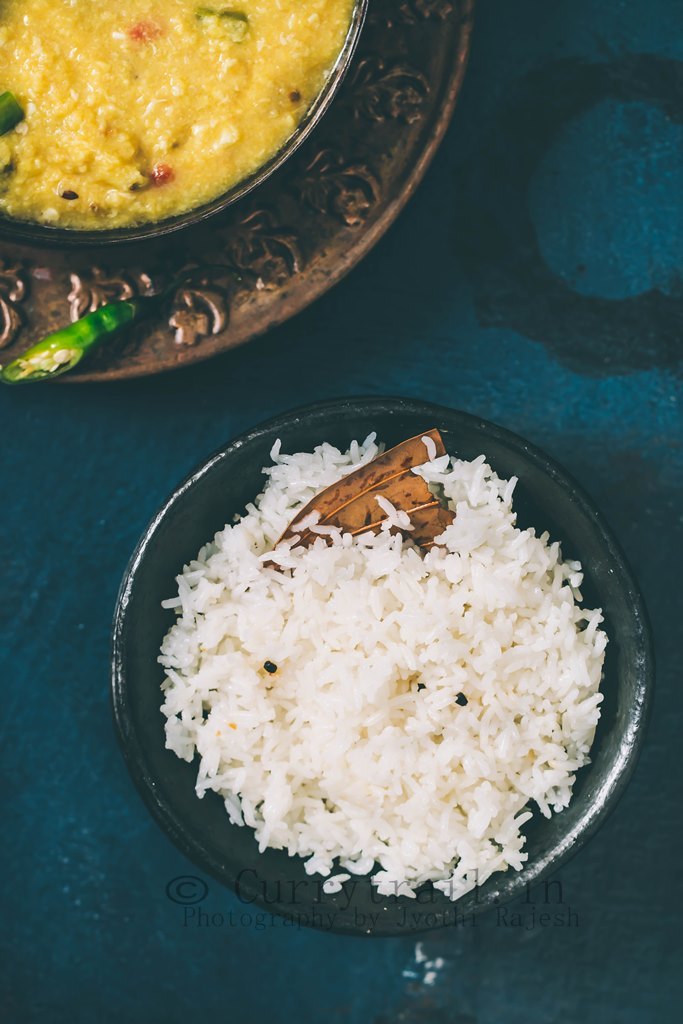 I right then decided I will give this daal a try at home, I will try to come up with a recipe that will be very close to what we ate then. And so the experiment started.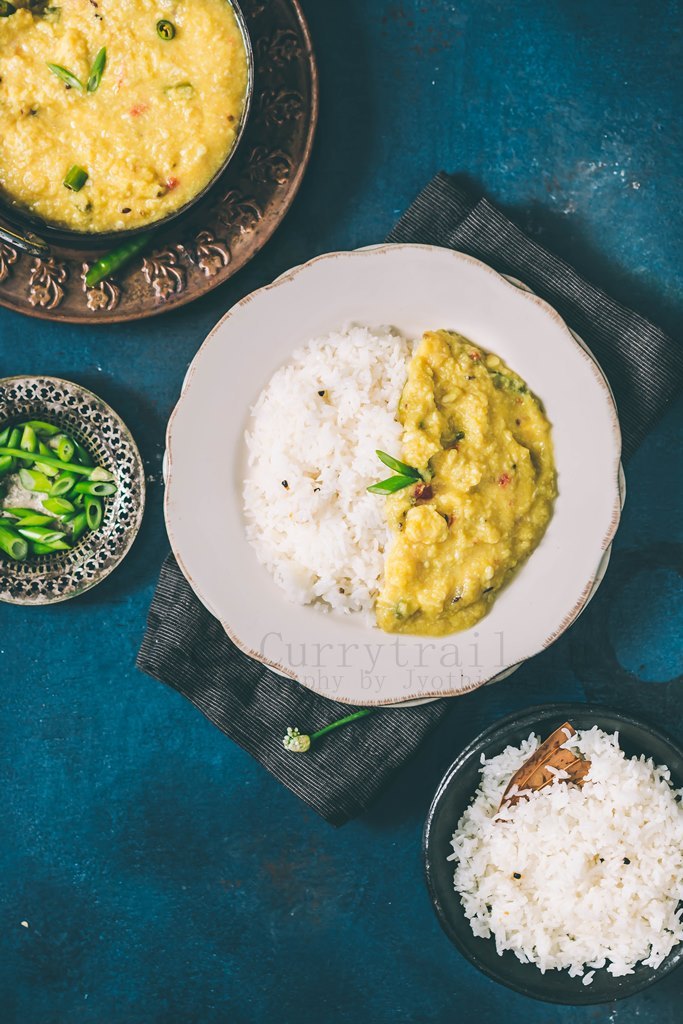 This is my creation of the famous egg daal that you would find in empire hotels in Bangalore. It's very close to the daal we ordered. Give it a try guys.
Ingredients
1 cup yellow moong dal
7 green chilies (didn't I mention I would have liked it spicier, you adjust as per your spice preference. Also my chilies weren't spicy at all)
½ cup white onions
1 tomato
1 small green capsicum
¼ cup spring onions
6 garlic cloves
½ teaspoon turmeric powder
½ teaspoon cumin seeds
Salt to taste
4 eggs
2 tablespoon oil
Method
Rinse moong dal. Soak in water for 20 minutes. Add garlic cloves and turmeric powder to the dal and pressure cook for 2 whistles.
Finely chop onions(I used white spring onions ), tomatoes and green chilies. Cut capsicum in thin strips of 2 inch long. Cut green spring onions into small pieces.
Heat oil in a pan. Add cumin seeds and let it splutter. Add white onions and green chilies, saute for 3 minutes. Add tomatoes and cook until tomatoes turn mushy.
Add green capsicum, saute for 4 minutes. Then add green spring onions and cook for 3 minutes.
Add the cooked dal and salt to taste. Add water if required and let it continue to cook for 5 minutes.
Finally break in eggs into the daal and mix immediately. Continue to mix until the eggs are broken and it get combined to daal well.
Turn off heat and serve with ghee rice made of samba rice(short grain rice).