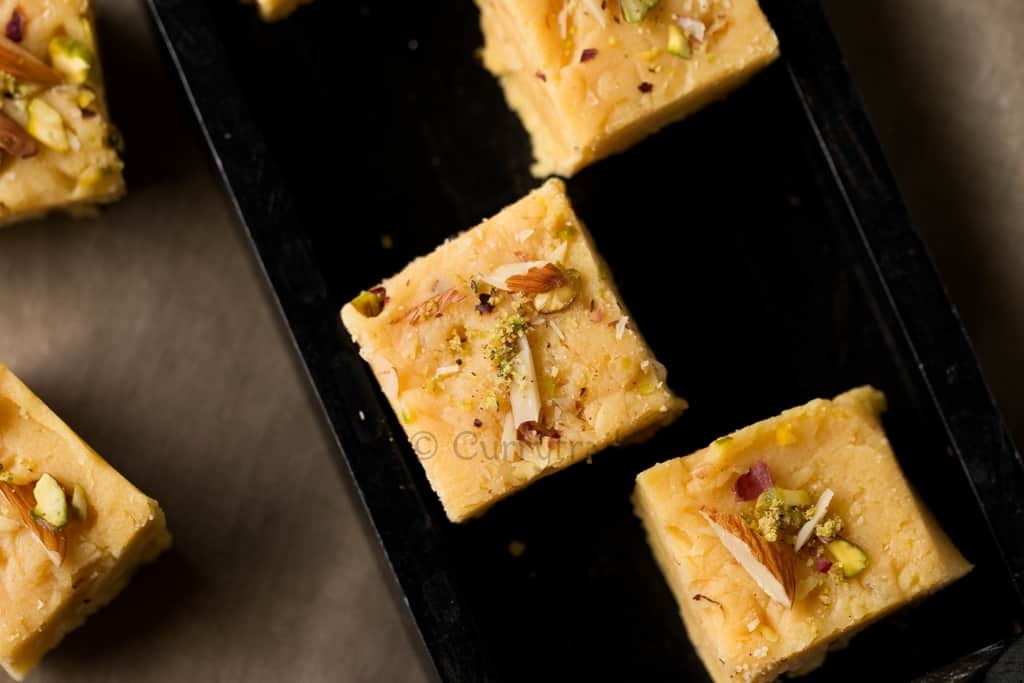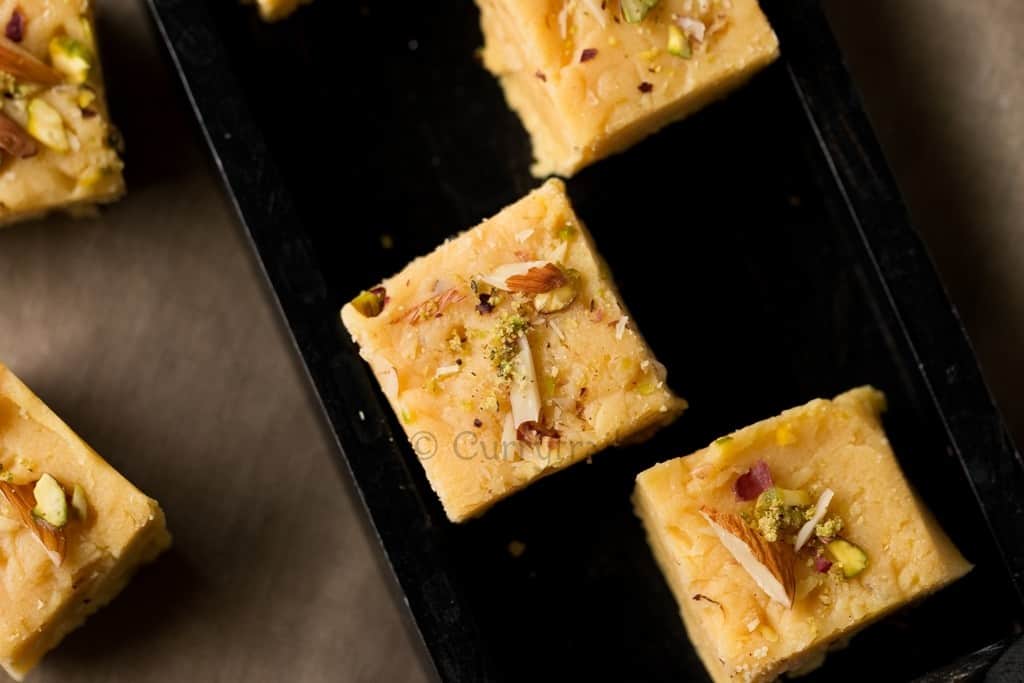 So how was your weekend? Hope you all had a wonderful weekend! I did not have a very good weekend. On Saturday, around noon I started developing migraine headache and it continued through the day and the next day as well. In fact I was so down on Sunday that I could not get off bed. I did not cook any thing! We ordered food and managed with it the whole day!It's very depressing to feel low on weekends as that's the only days we get to relax and do what all we planned to do through the week.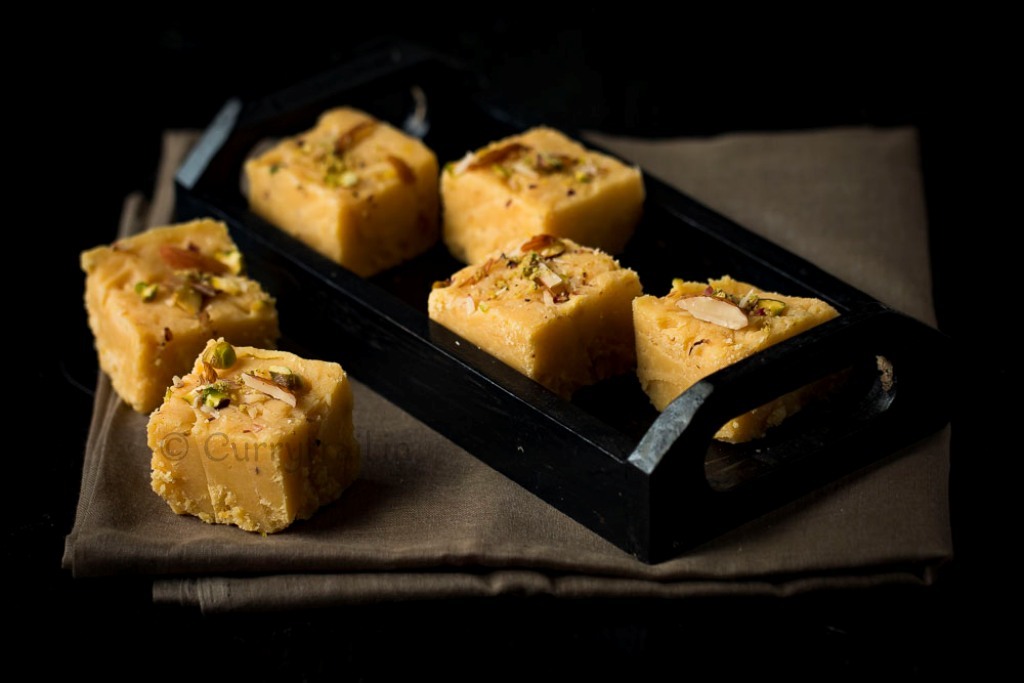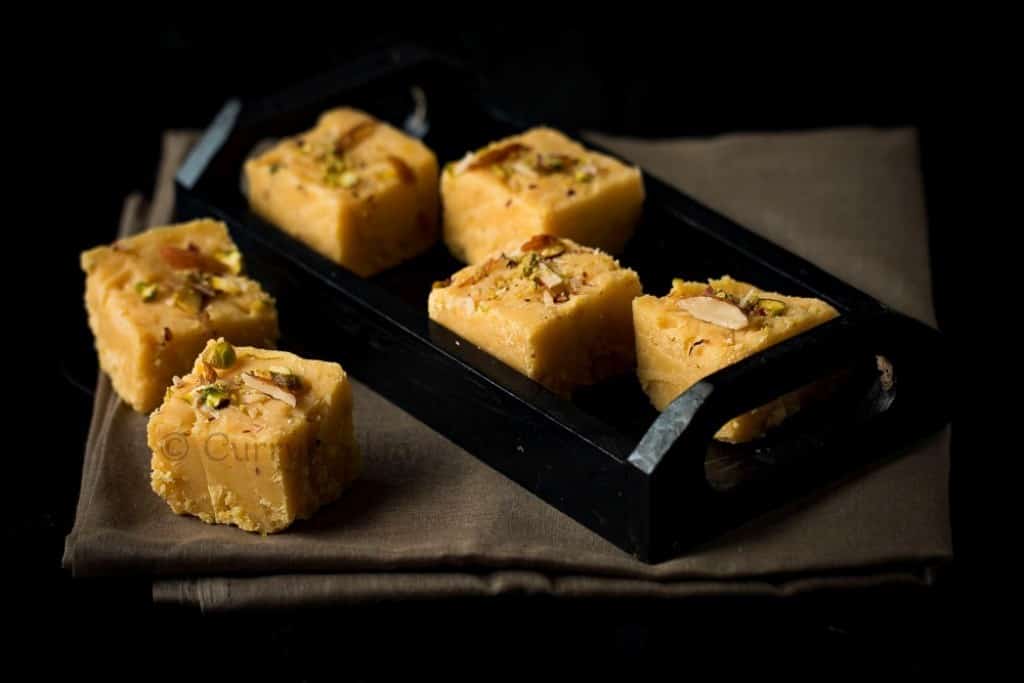 I'm glad that i'm off bed now and feeling better. With Ganesha festival just around the corner I plan to do a lot of dishes and post it. Since I could not cook anything yesterday I thought would not post any today! I went through my draft folder and gosh I have some many recipes lying in there and I haven't posted so many of them! :O
I had made besan khoya burfi 2 weeks back and I realized I haven't posted yet. With festival season I thought I would be a good idea to post it now, as it might be useful for many readers of mine who would be looking out for festival dish ideas.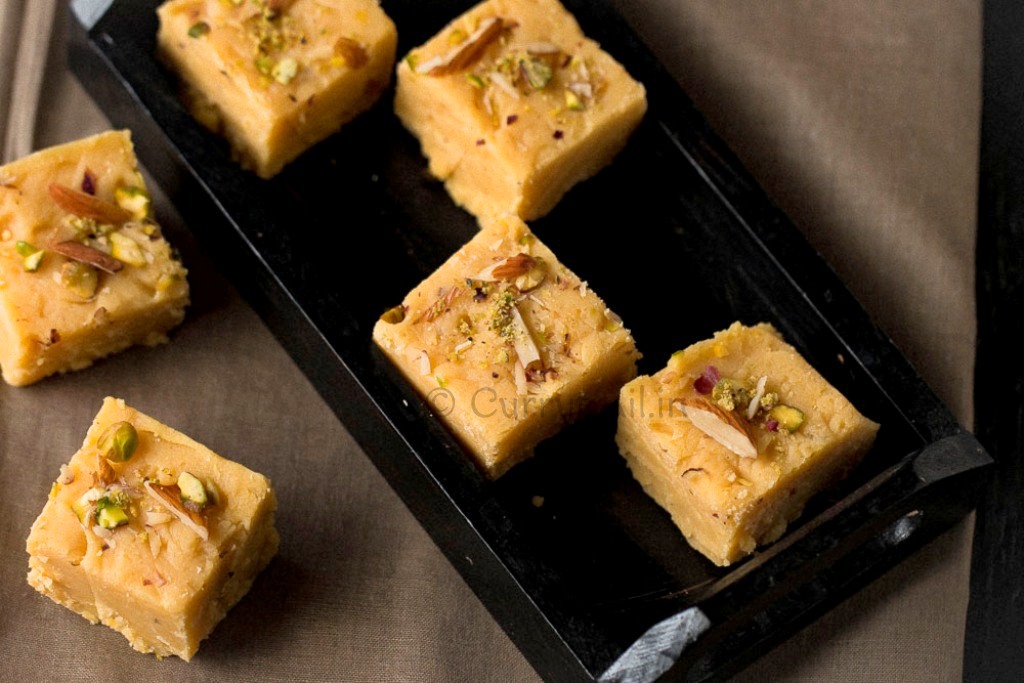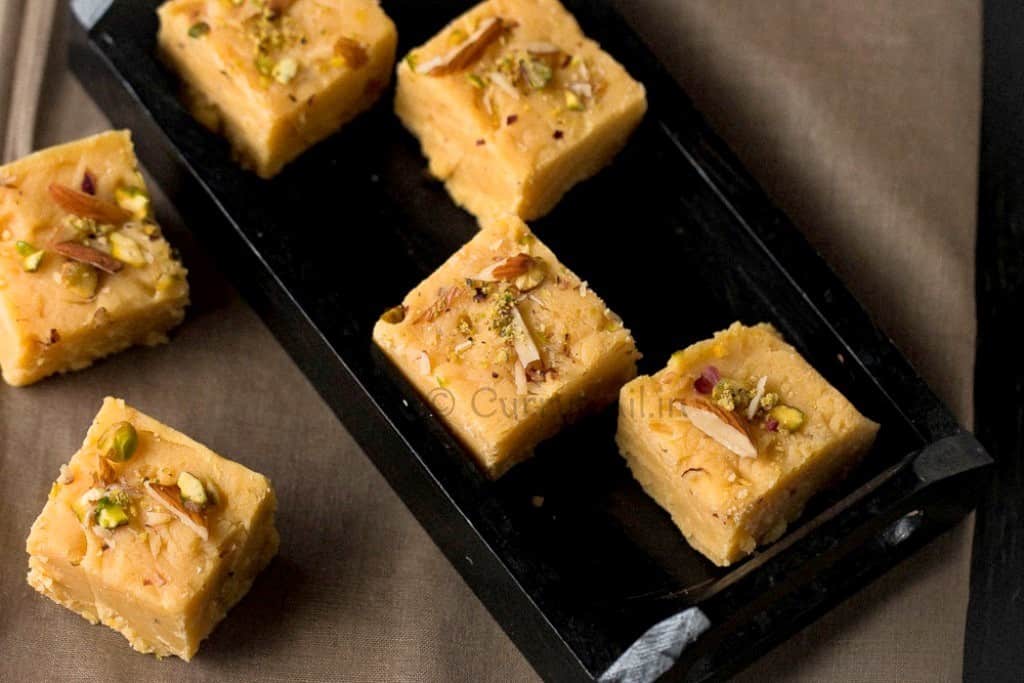 I will be posting Ganesha Chathuti festival dishes starting from tomorrow. You will get the traditional to modern recipes of sundal, kuzhukattai/modak. Every festival in India have a different approach towards food. For Ganesha Chathurti, traditionally kozhukattai/ modak and sundal is made.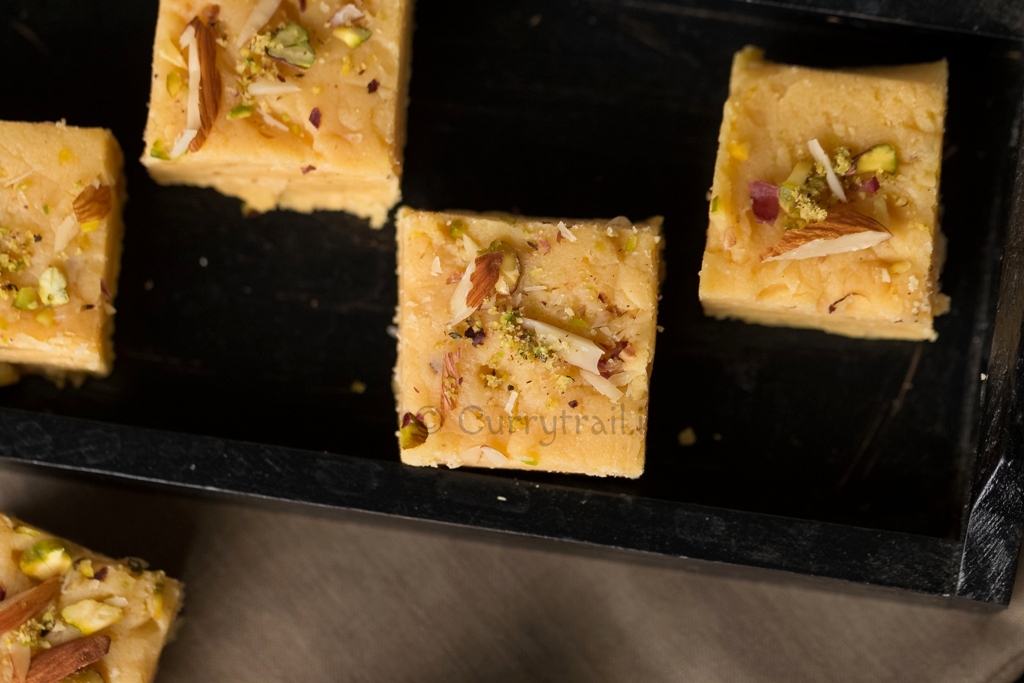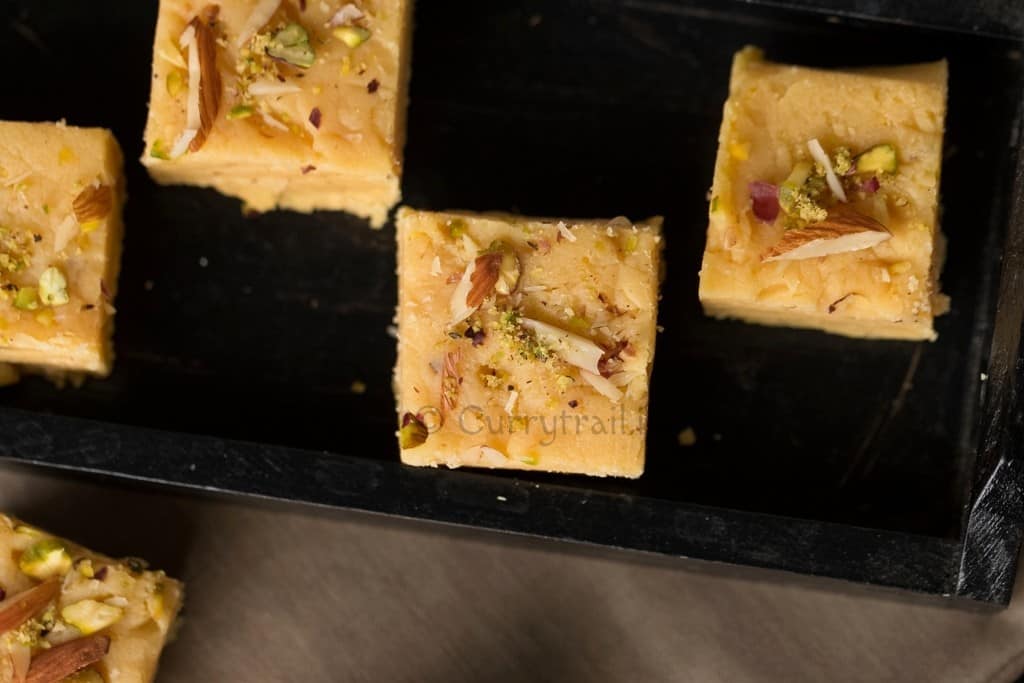 This besan khoya burfi is very easy sweet recipe made during festivals. Use of khoya gives it a wonderful fudge like consistency. Made with roasted besan/chickpea flour, ghee, condensed milk, khoya(mawa), flavored with cardamom powder and topped with chopped nuts. This is a rich sweet dish that is served even on everyday basis. This burfi takes under 30 minutes of cooking time and taste is irresistable! Do try it out.
When besan is used in making sweets, it VERY IMPORTANT to roast it inghee/clarified butter on low flame until the raw smell of the flour is gone. If not roasted properly, the burfi or ladoos will not taste good. There will be raw smell and taste in the sweet which will make it unpleasant! So make sure to roast the besan well.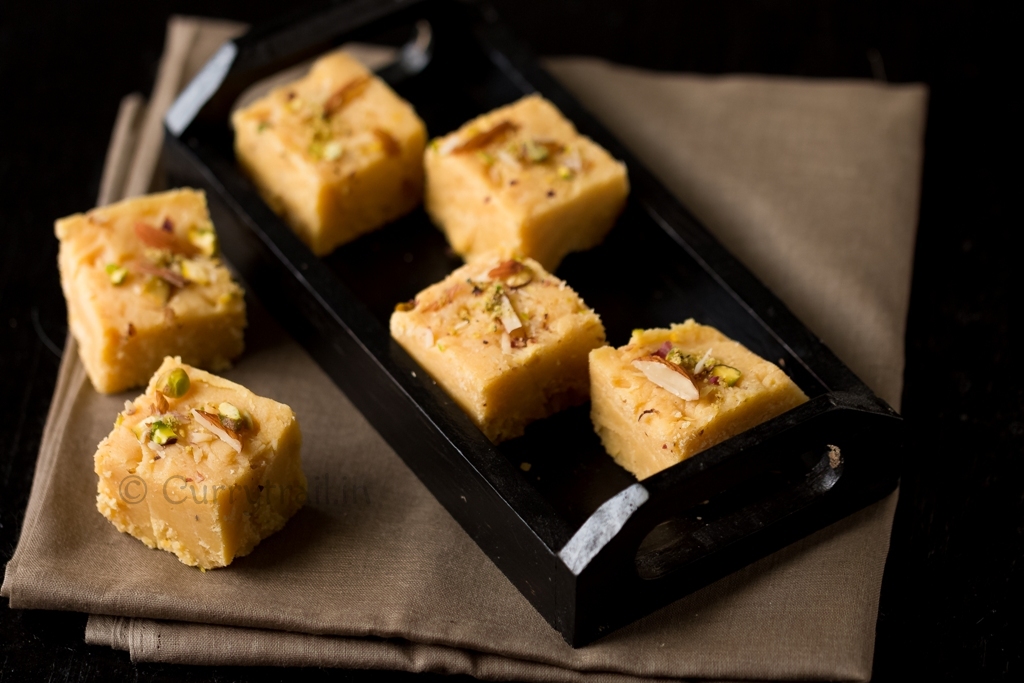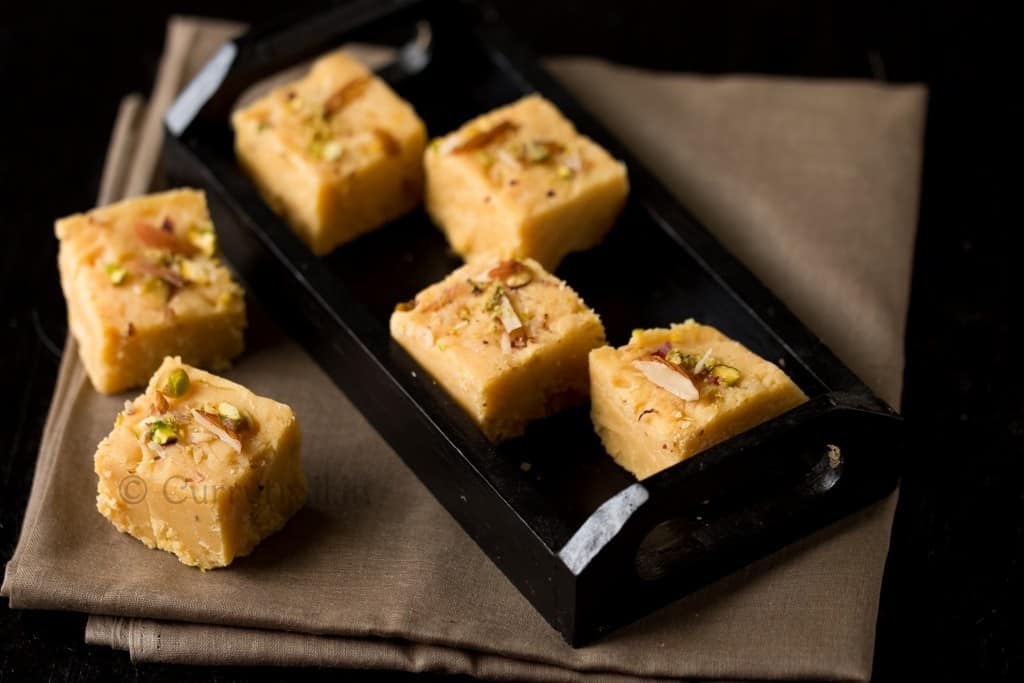 Here's my besan khoya buri recipe-
Ingredients:-
Recipe source – I referred here and adapted the recipe according to my convenience
Besan/Chickpea flour – 1 cup
Khoya/mawa – 1 cup(crumbled)
Condensed milk – 1 cup
Ghee/clarified butter – 3-5 Tbspns
Cardamom powder – 1 tspn
To garnish(optional)
Chopped nuts or edible silver
Instructions:-
1. Take a pan and add ghee to it. When ghee melts add besan to it fry besan on low flame in it till a nice smell comes out.
2. Transfer the besan into another vessel.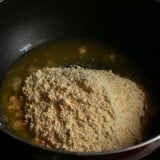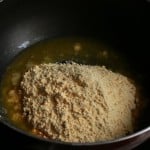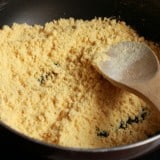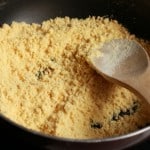 3. Into the same pan, add crumbled khoya and condensed milk and cook on low flame with constant stirring. Once you see the mixtures melts and comes to gather(i.e you will see that the mawa melts and blends completely condensed milk forming a liquid mixture!), add the roasted besan and with continuous stirring cook until it forms a thick mixture. When you pinch a small portion of mixture and roll into a ball it should form shape easily and the shape should stay intact. Then switch off the flame.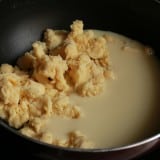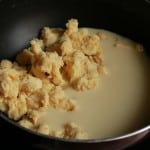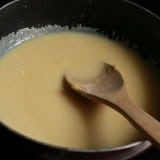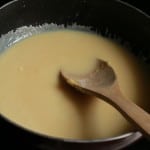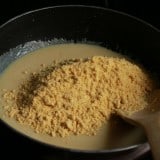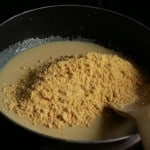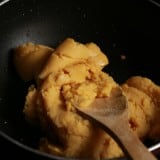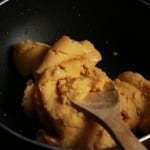 4.Transfer the mixture into a greased plate. Add a few chopped nuts or edible silver on top and allow it to set.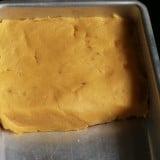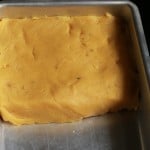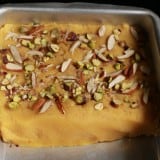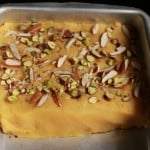 5. When it becomes firm, cut into desired shapes.
Delicious Besan Burfi is ready to be served. Make this easy Indian sweet recipe and enjoy it!