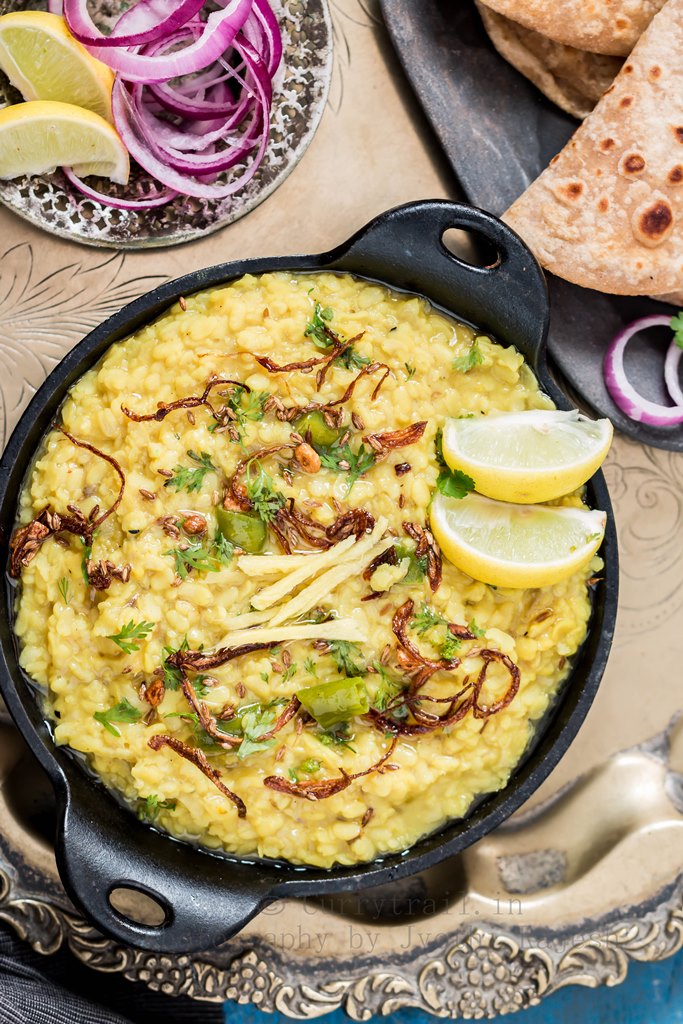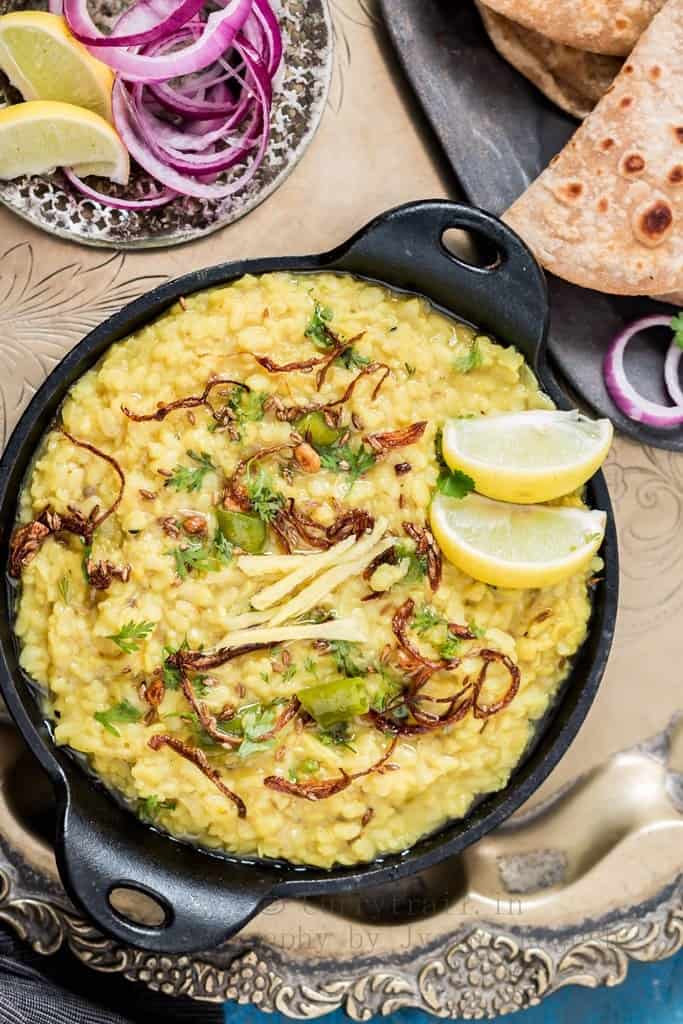 Maash ki dal is one of the most popular dish in dhabas. It is a lentils based slightly creamy, spicy dal recipe which is made of urad dal. It is one of most preferred dal when people eat in dhaba. The authentic maash ki dal is usually cooked in an handi on open fire.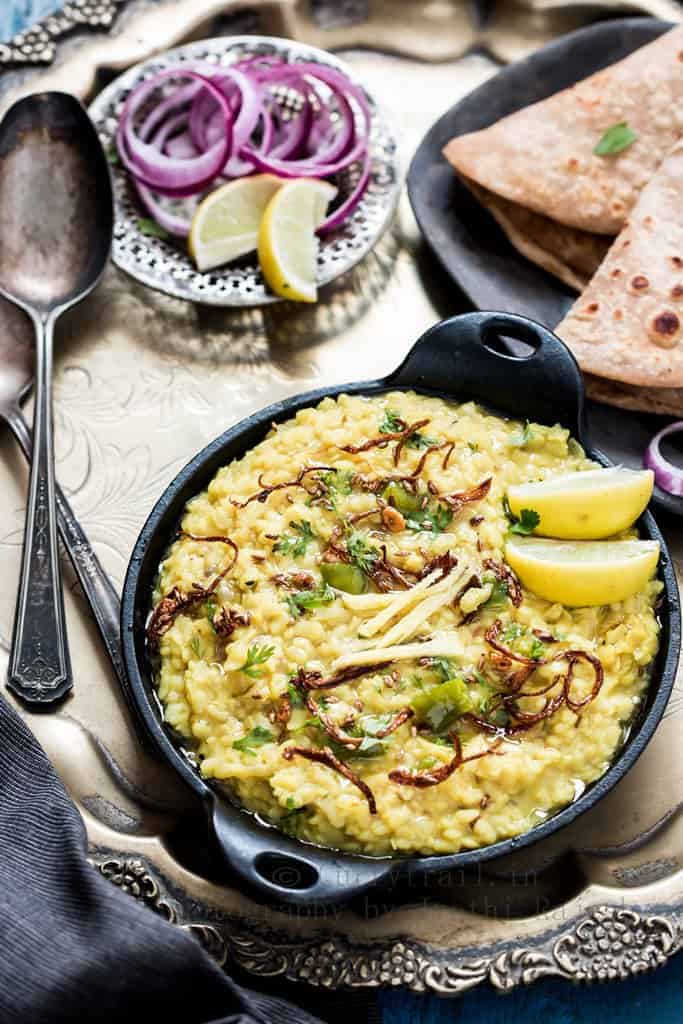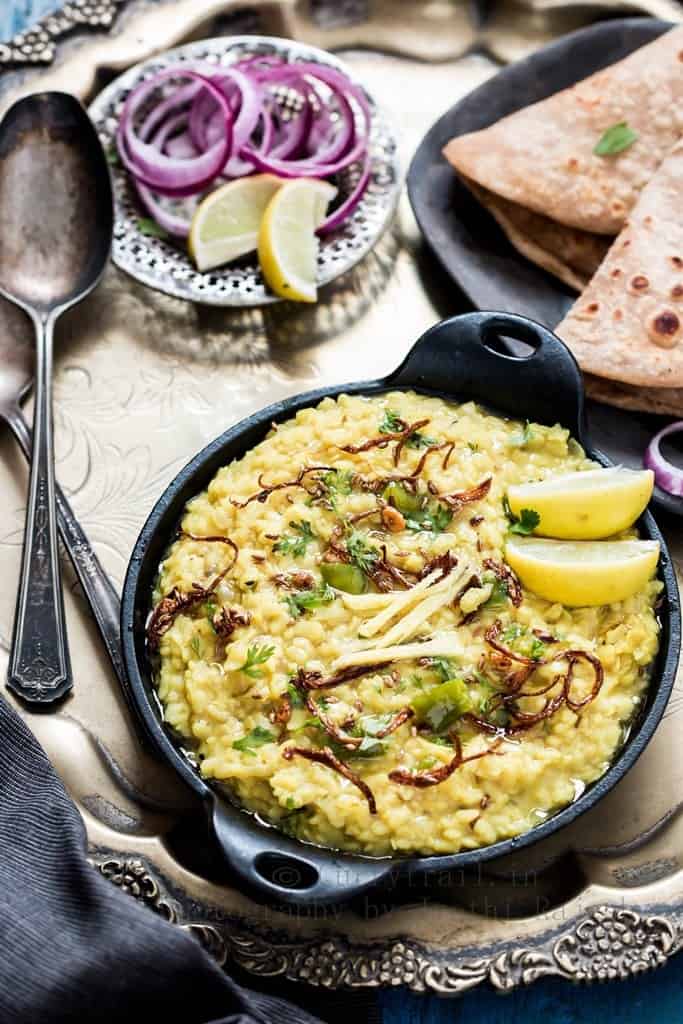 The urad dal is cooked to perfection – not too mushy. The dal is then flavored with aromatic spices and garnished with beautifully fried crispy golden brown onions and ginger julienne. The main spice comes from the chilies.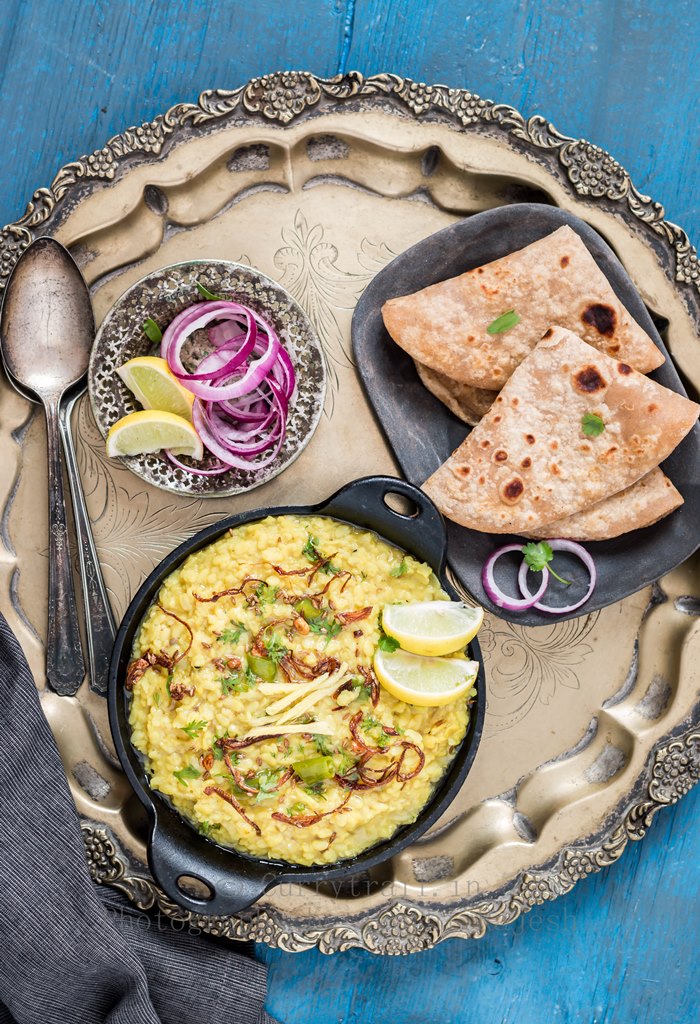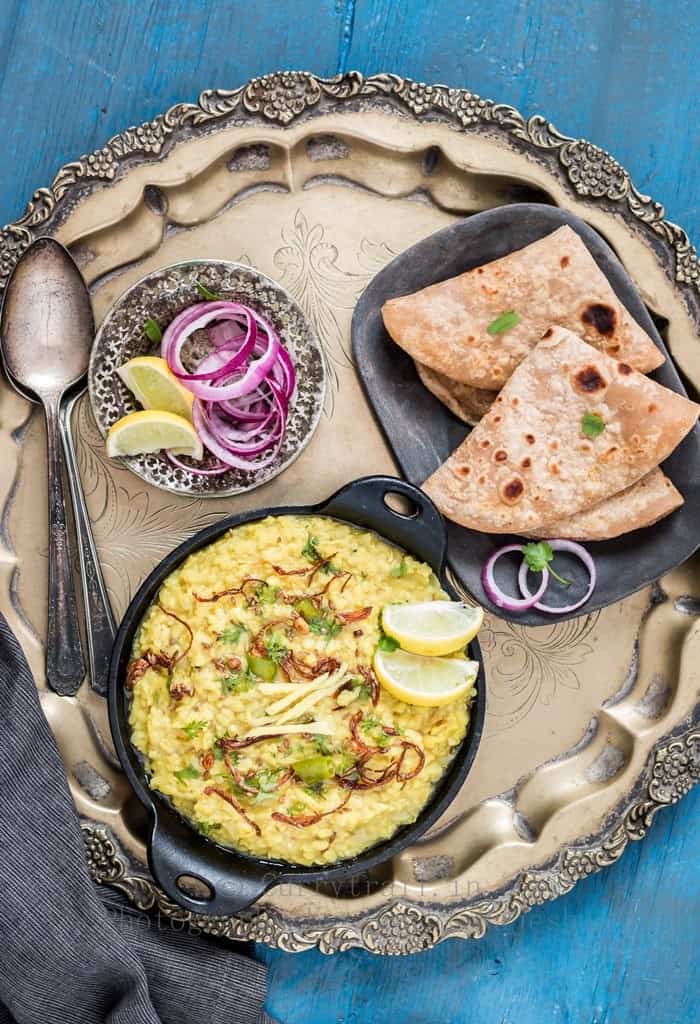 If you have been a fan of dal tadka and never got a chance to try this maash dal then you must definitely try this recipe. It's delicious when paired with some desi ghee phulkas.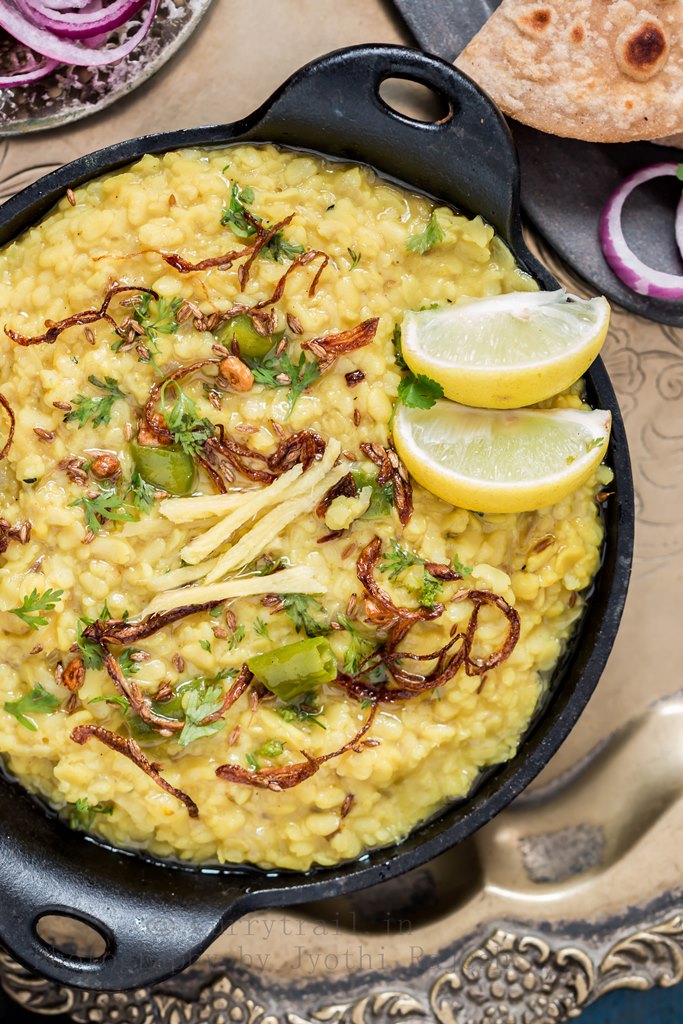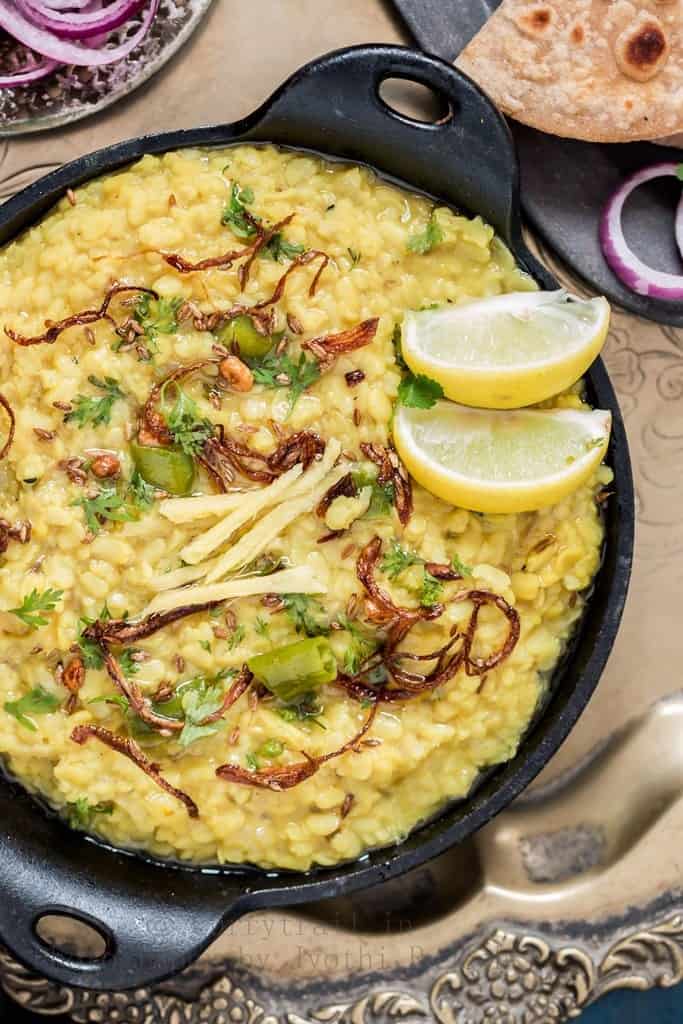 Ingredients
1 cup urad dal (white lentils)
2 onions, thin sliced
8 to 10 green chilies(adjust as per spice preference)
6 cloves
2 inch ginger piece
1 tablespoon coriander powder
½ teaspoon turmeric powder
Salt to taste
2 tablespoon oil
Water as required
For tempering
1 tablespoon oil
1 onion, thin sliced
1 teaspoon cumin seeds
2 garlic chopped
For garnish
Ginger juliennes
Coriander leaves
Method
Rinse urad dal well, soak in enough water overnight.
Next day, wash the dal well. In a deep bottom pan add 1 teaspoon oil and roast the soaked dal for about 3 minutes. Then add enough hot warm along with some salt and cook the dal until it's tender. WE want the dal to be firm and cooked. If there is too much water in the dal, discard the excess water. Turn off flame and keep the cooked dal aside.
Now in a mortar and pestle crush ginger-garlic-green chilies well.
Into a handi(or wok) add remaining oil. Add sliced onions and cook until onions turn translucent. Add the ground ginger-garlic-green chili paste and cook till the raw smell of the paste is gone.
Add the spice powders, mix well.
Add the cooked dal, give it a stir. Check for seasoning and add salt as required.
In another small pan, heat oil. Add cumin seeds, let it splutter. Then add sliced onions and garlic, fry until onions garlic turn brown.
Once dal reaches the desired consistency turn off flame. Add the tempering over the dal. Garnish with coriander leaves and ginger julienne. Serve hot with phulkas.