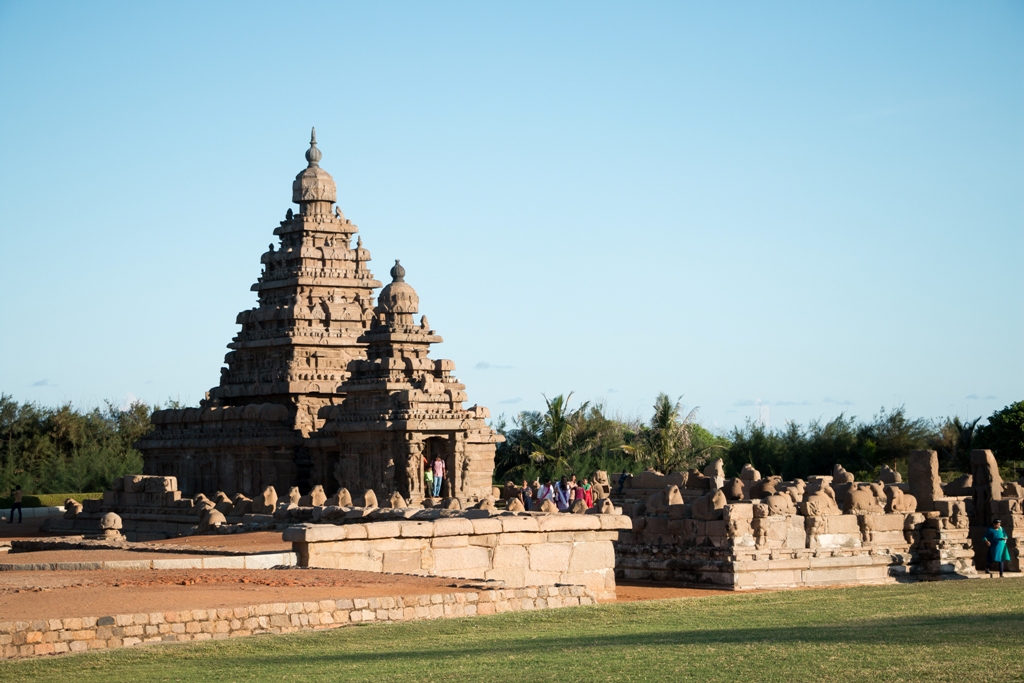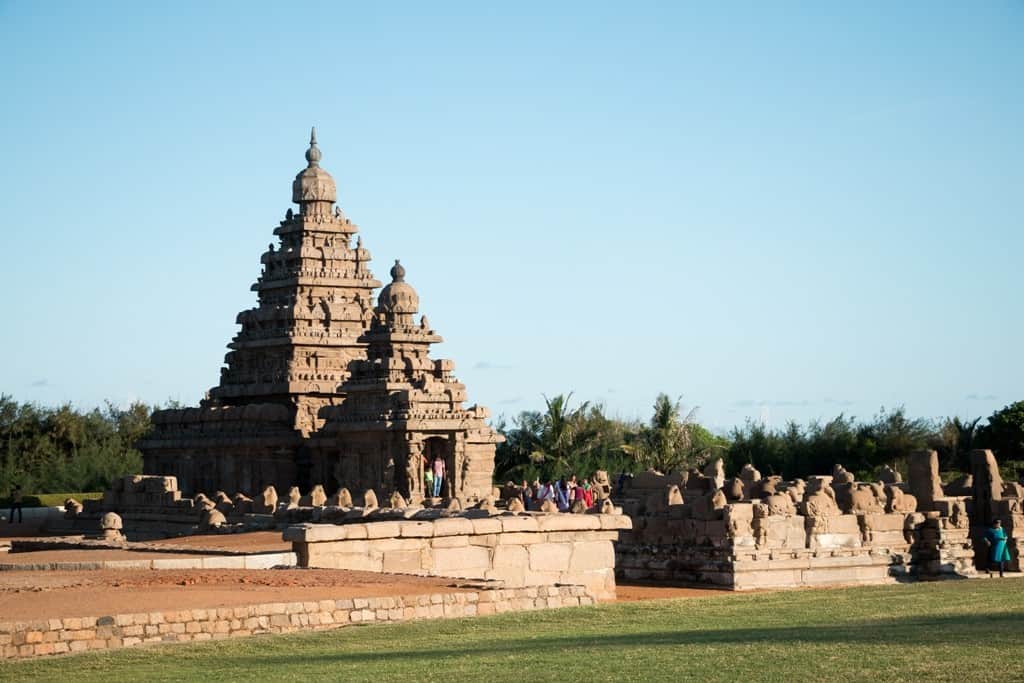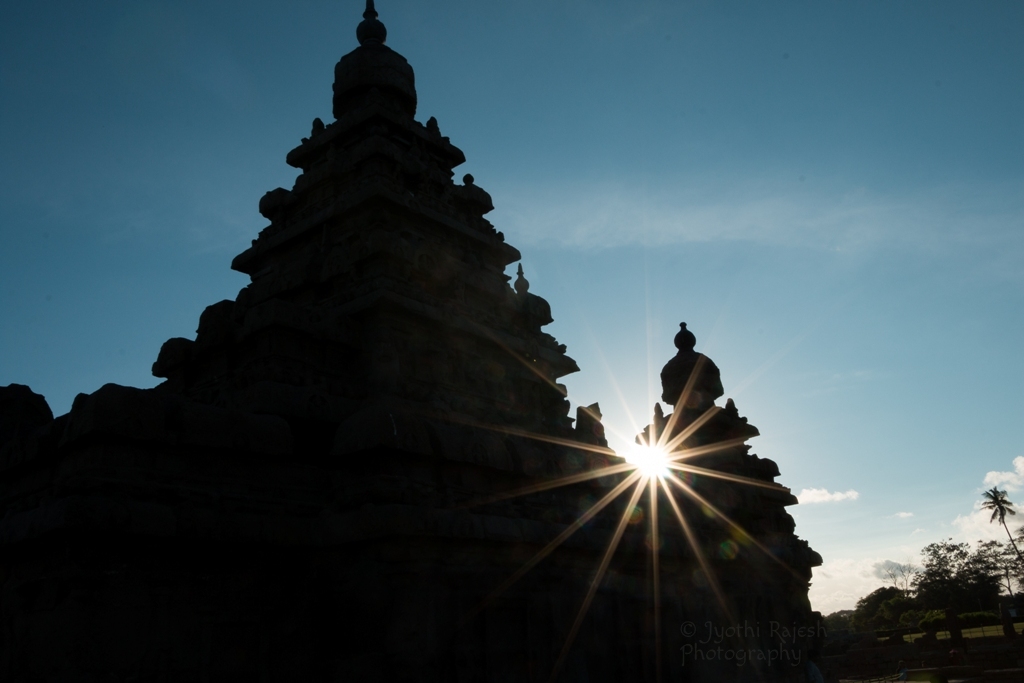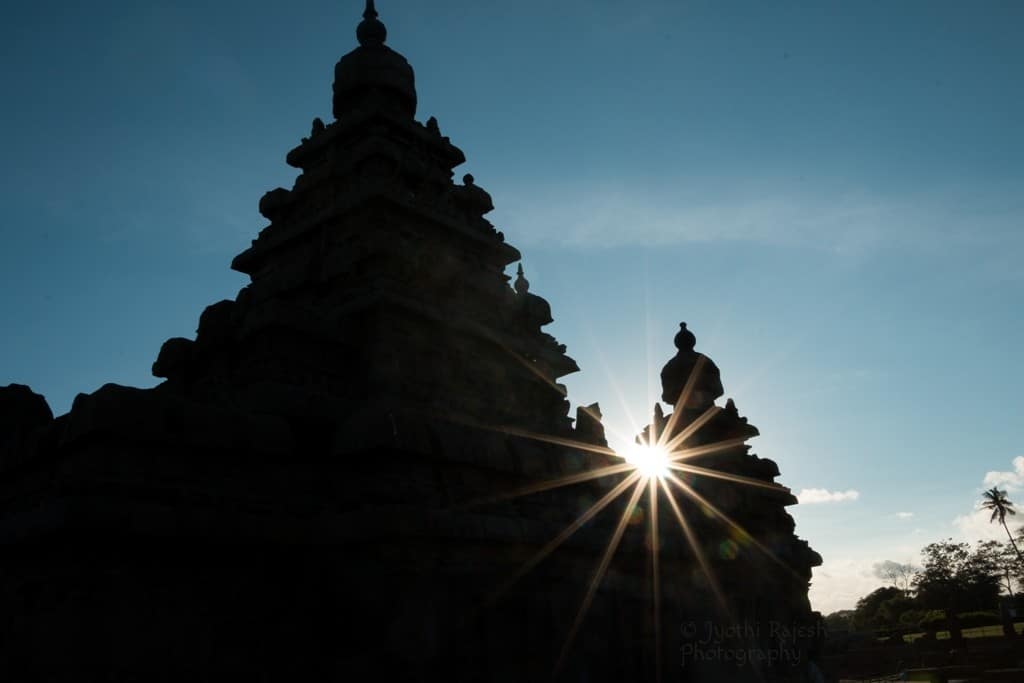 More than my daughter it was me who was eagerly waiting for Dassera Holidays. I had made plans to travel down South to a place called Karaikudi, which is in Chettinad. During the holidays we usually plan a trip and our usual escape spots would be mostly beaches or mountains. This time when I told my hubby let's travel all the way down South, let's go to Karaikudi! With a shocking look and dis beliefe hubby asked, why Karaikudi? "There are no beaches there! and it's a hot place!" He just couldn't believe me.
The reason I chose karaikudi was 1. I have been craving for some really spicy authentic traditional Chettinad food and yes there are many Chettinad restaurants around but for some crazy reason I wanted to taste Chettinad food in Chettinad itself! I know how it sounds, real crazy right! 😛 2. I wanted to go prop shopping in Karaikudi! 😛 Yes I really wanted to. If you are a food blogger you would understand me, and if you are not, well you would definitely call me crazy as you would never understand! 😀 😛
Some how I convinced my hubby and we planned our itenary in a way that we would take kids to a beach place too and do my shopping as well in Karaikudi. Driving was not in our option, so we booked train tickets. considering holiday season, our tickets were not confirmed. We waited almost till the last minute(3 days before we had to pack and go)but it was my bad luck that we couldn't get our tickets confirmed. So with heavy heart I told husband to cancel the trip.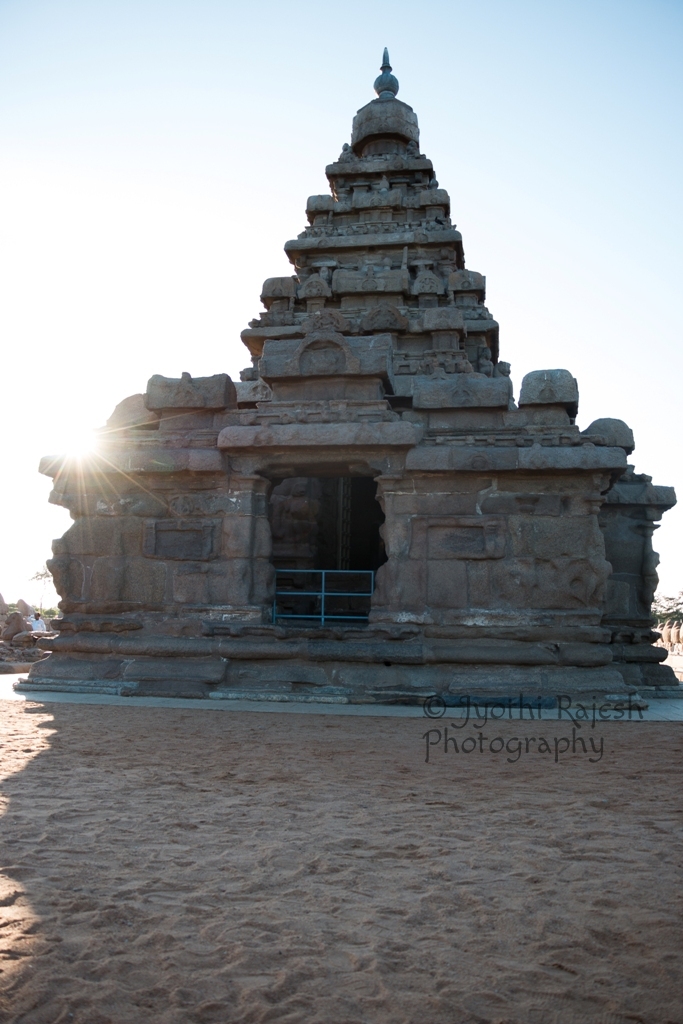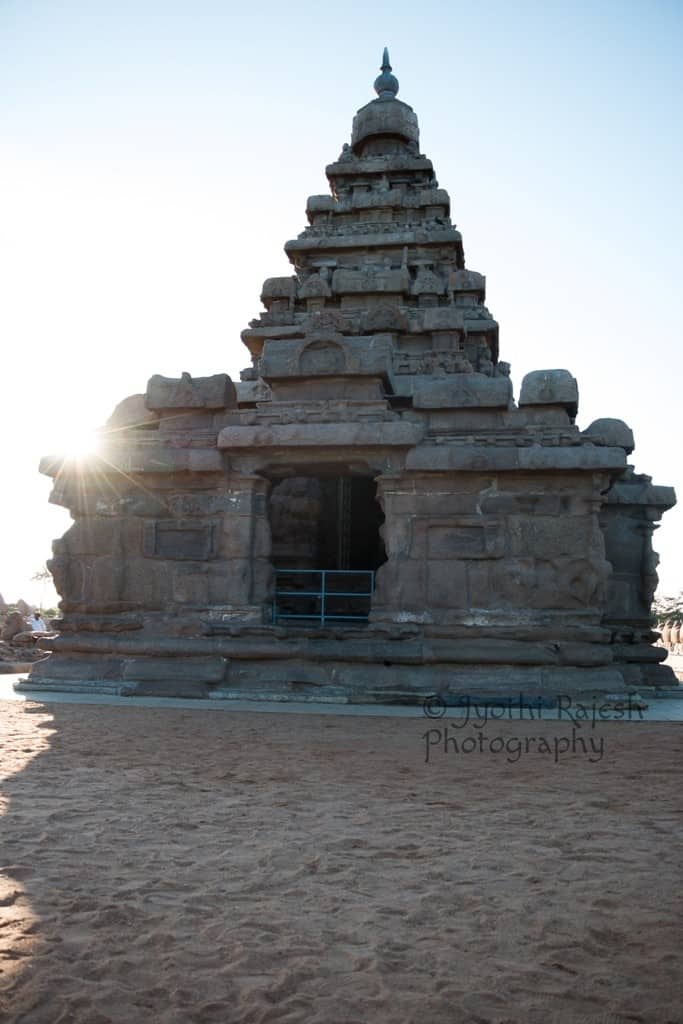 A friend of ours planned a trip to Mahabalipuram on the same day we planned to leave to Karaikudi, which didn't workout. They asked if we would like to join, me and kids instantly jumped and agreed to go with them! And we drove. A pleasant drive with some awesome food on the highway, we reached the resort. A time perfect to just go and jump into the beach, it was evening! The cool sea breeze and the waves roaring to the shore made the first sight of the beach very exciting.
The first evening we spent playing on the beach until dawn and then we all jumped into the pool. Oh the pool was the most exciting thing in the evening, with all the heat through the day, water gets nice hot by evening which is the best time to jump into it. It almost felt like hot water jacuzzi without the actual jacuzzi! 😀 The body ache due to long travel just vanished away! It was truly rejuvenating!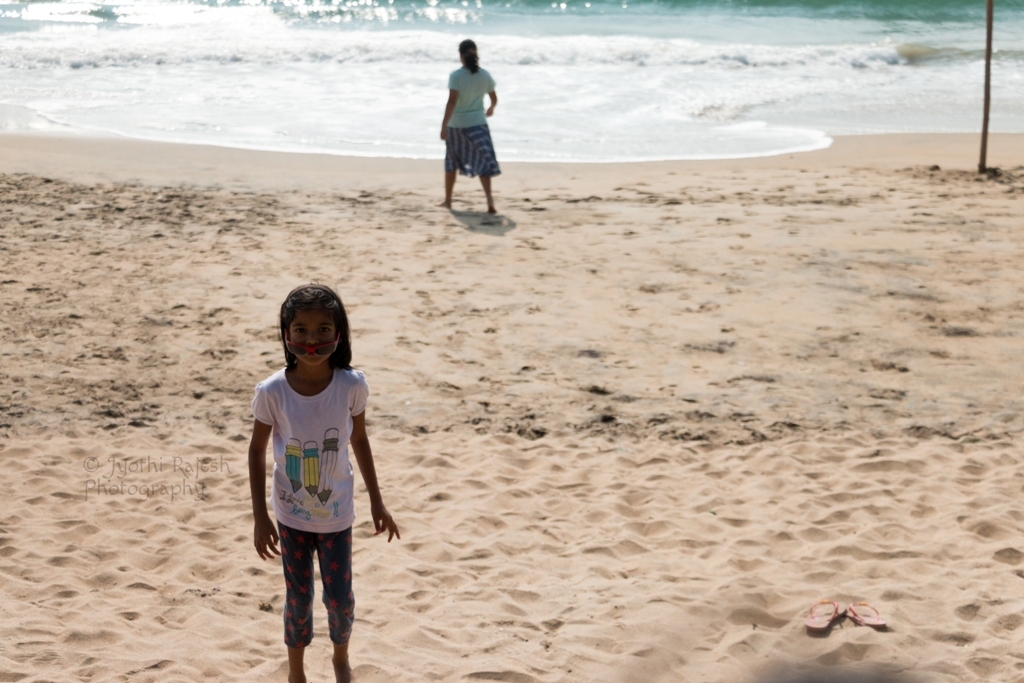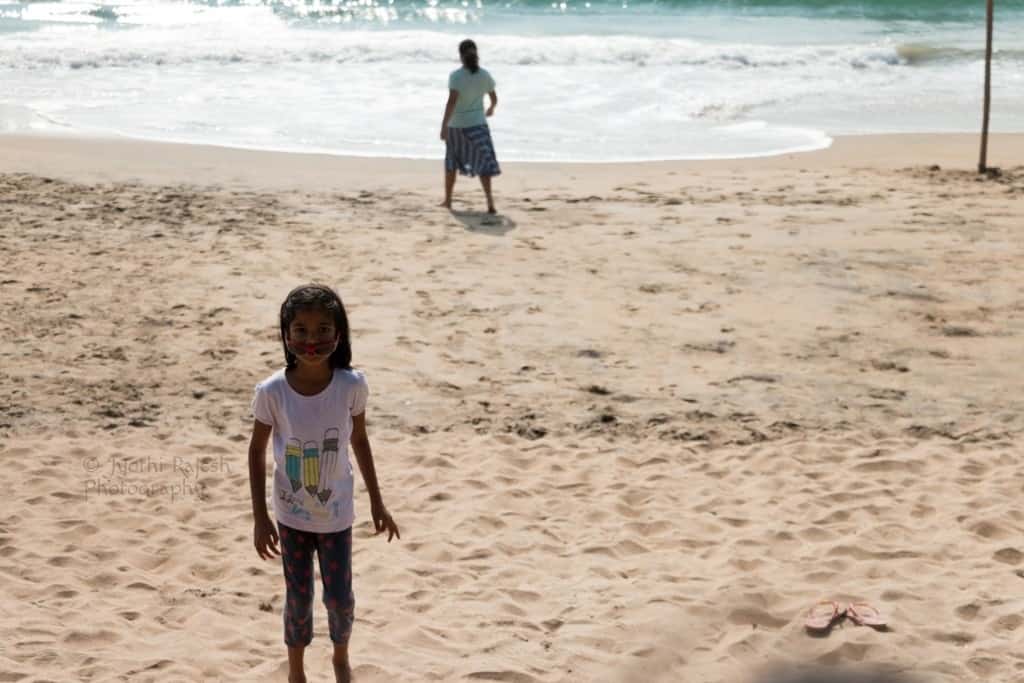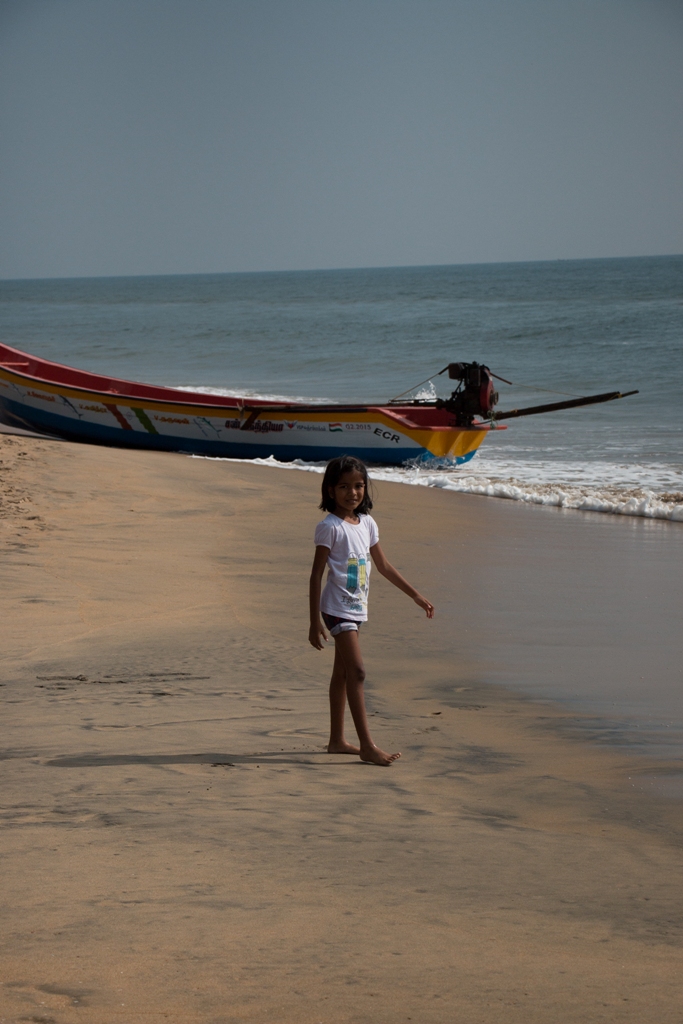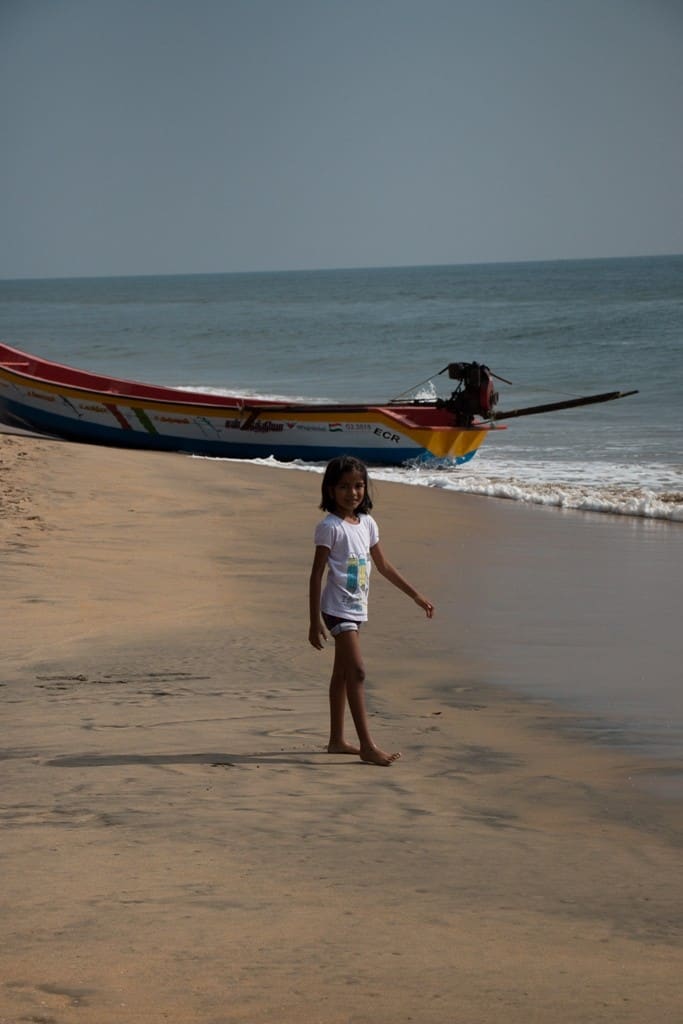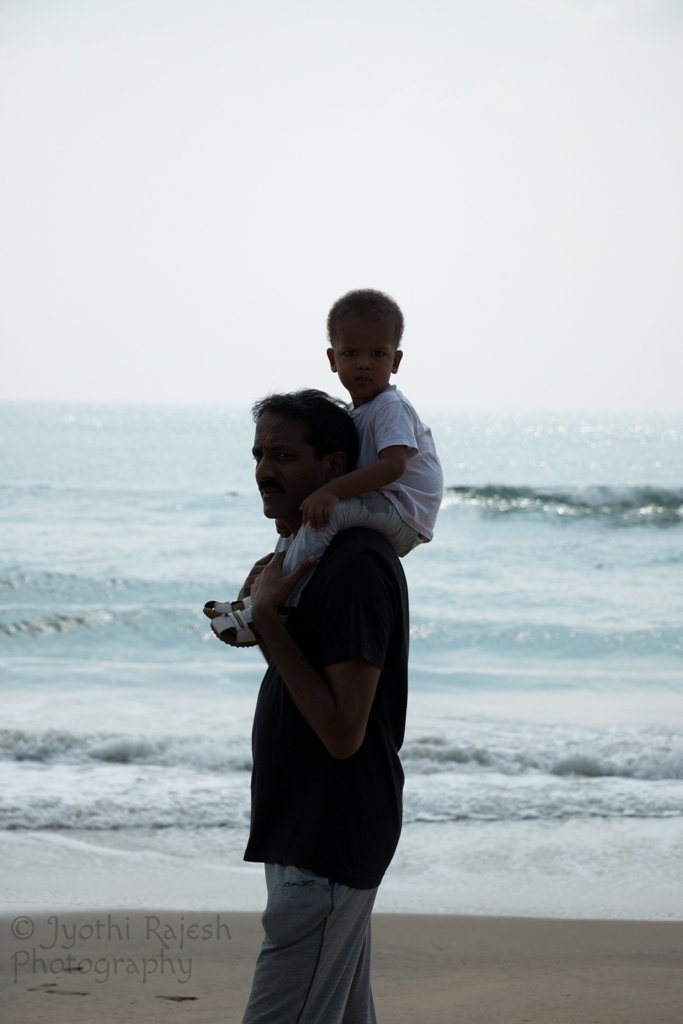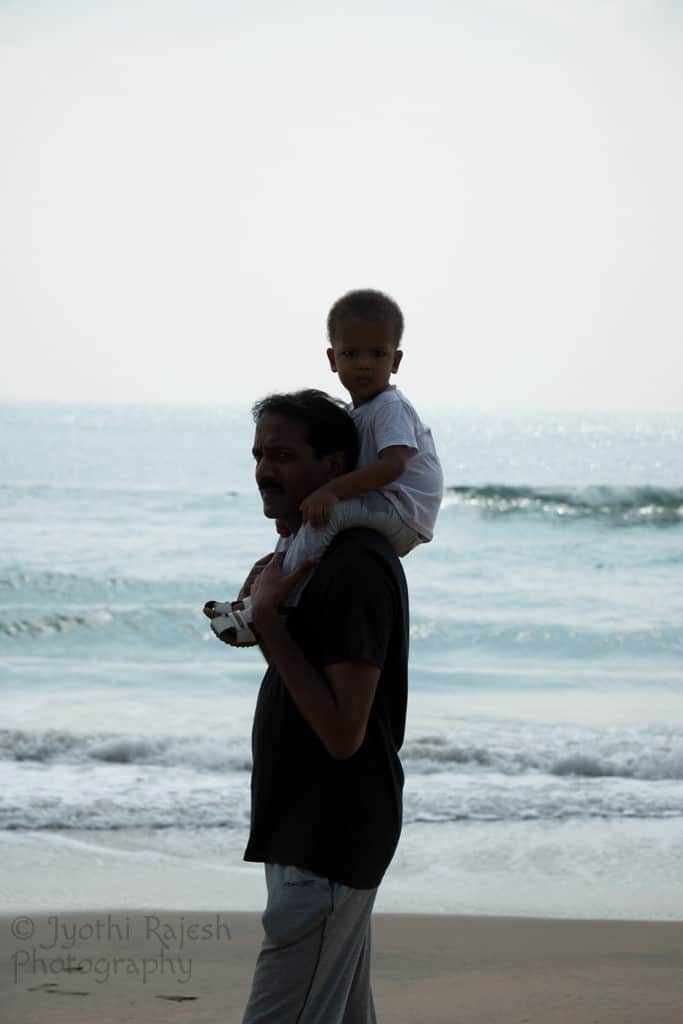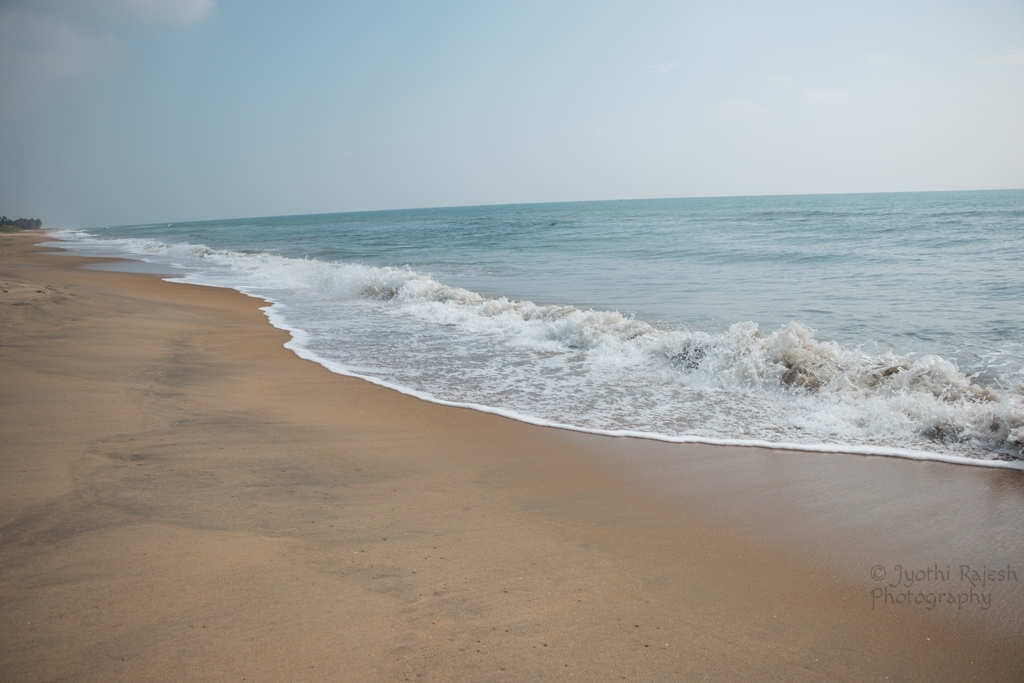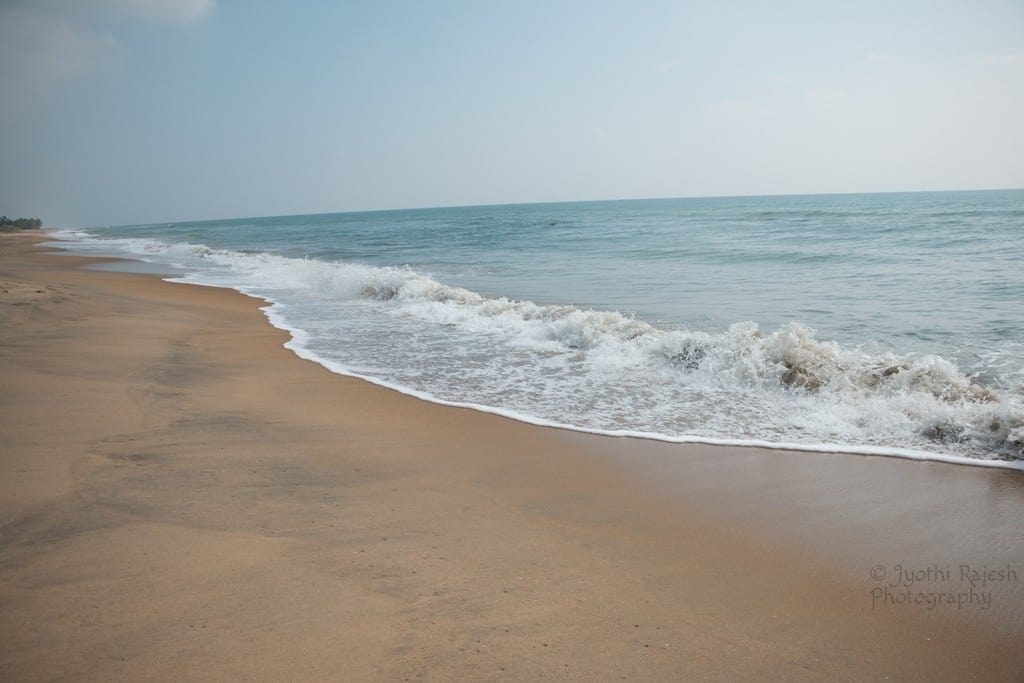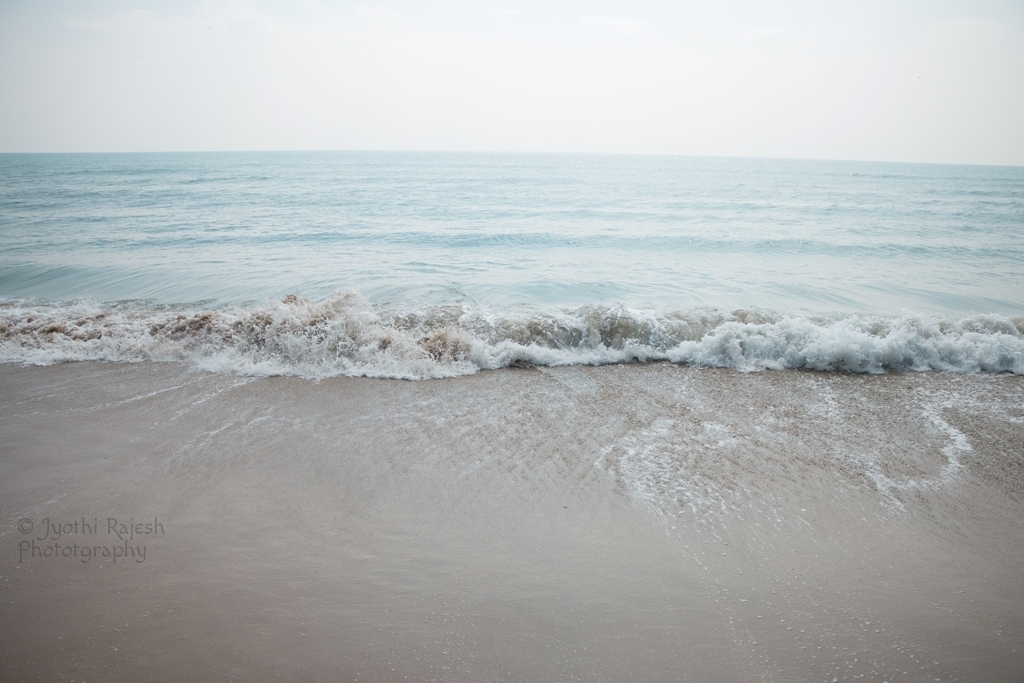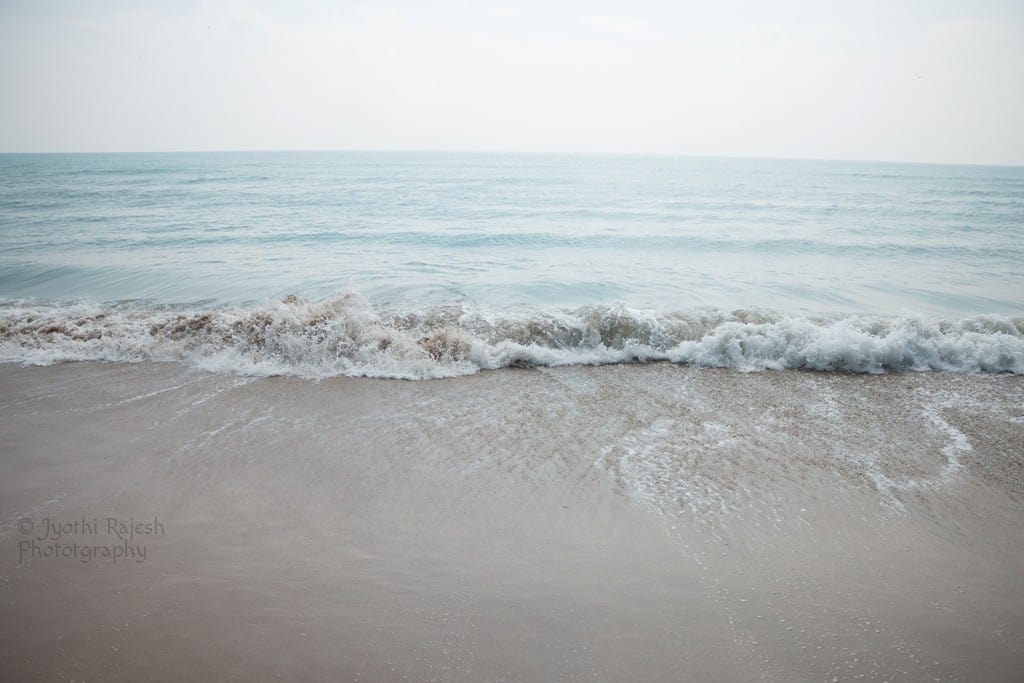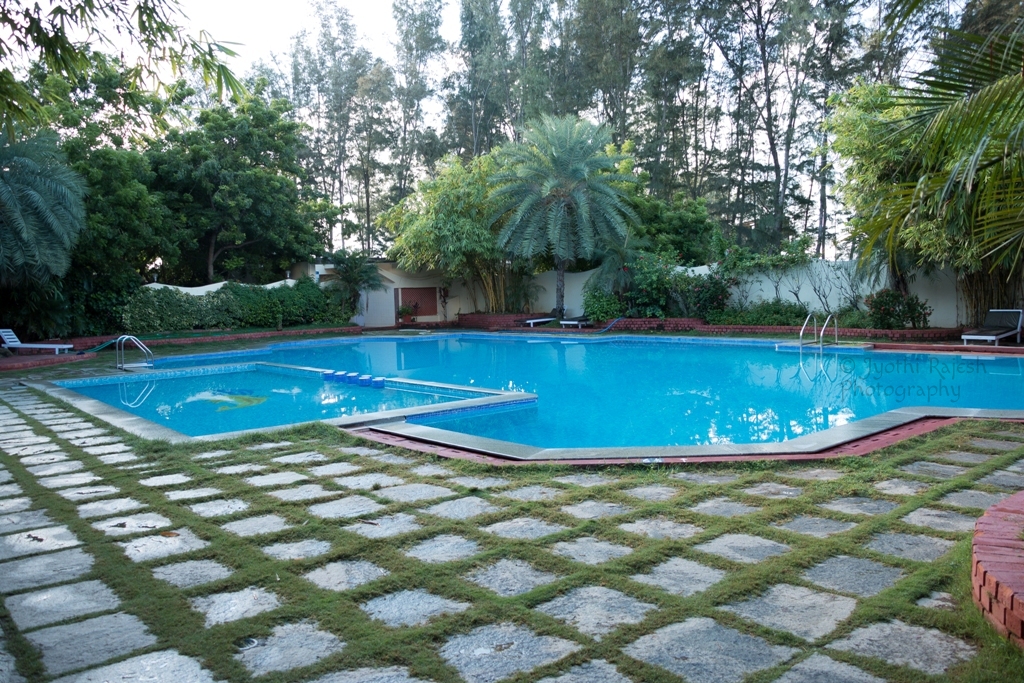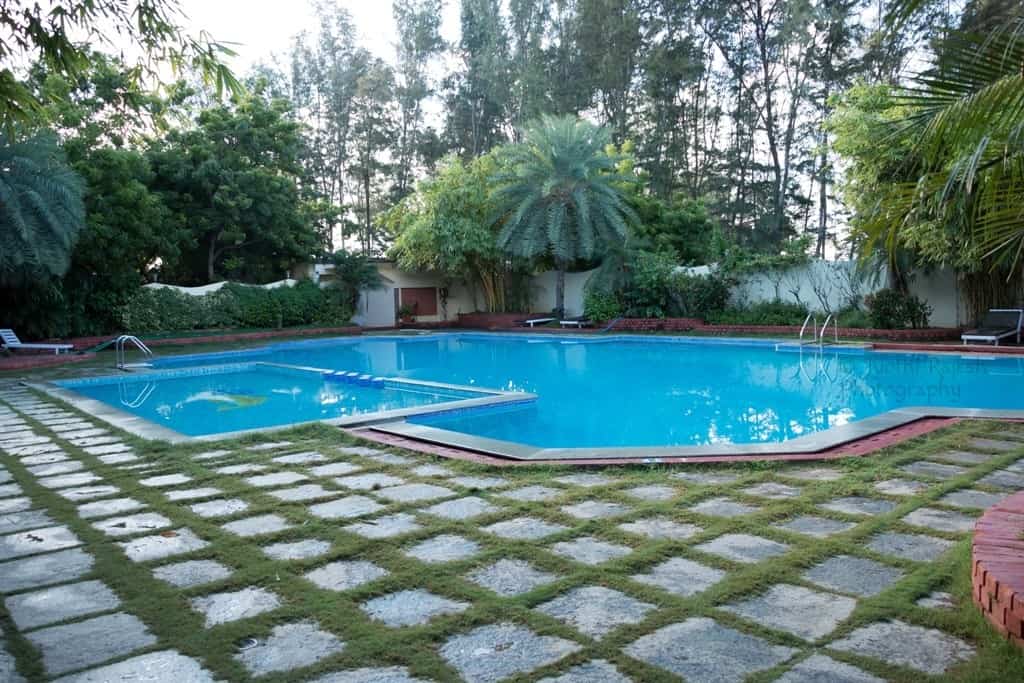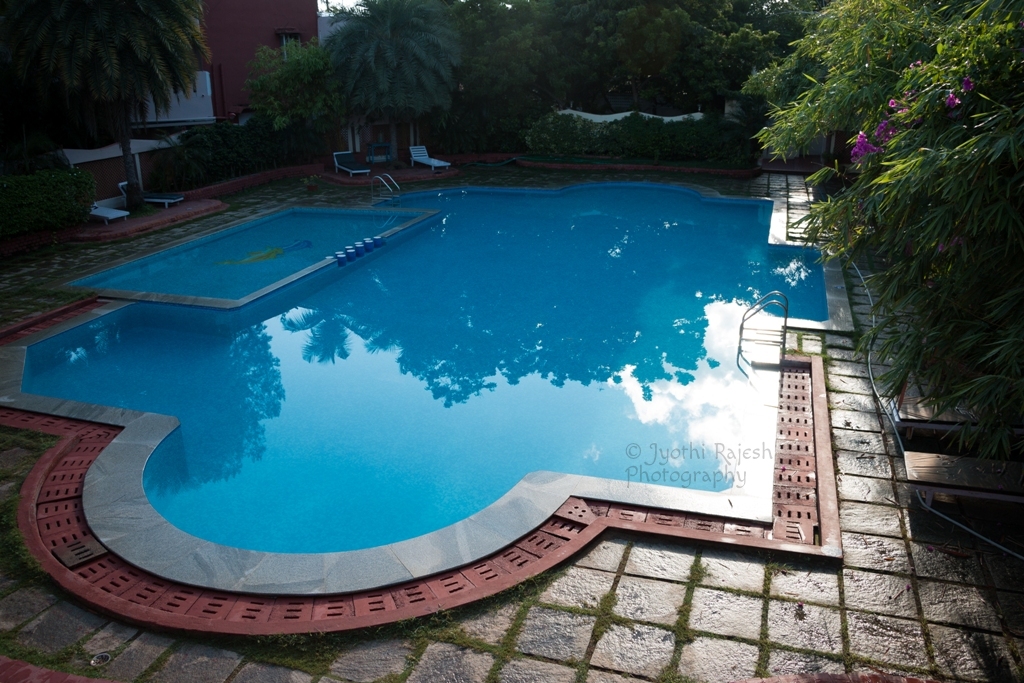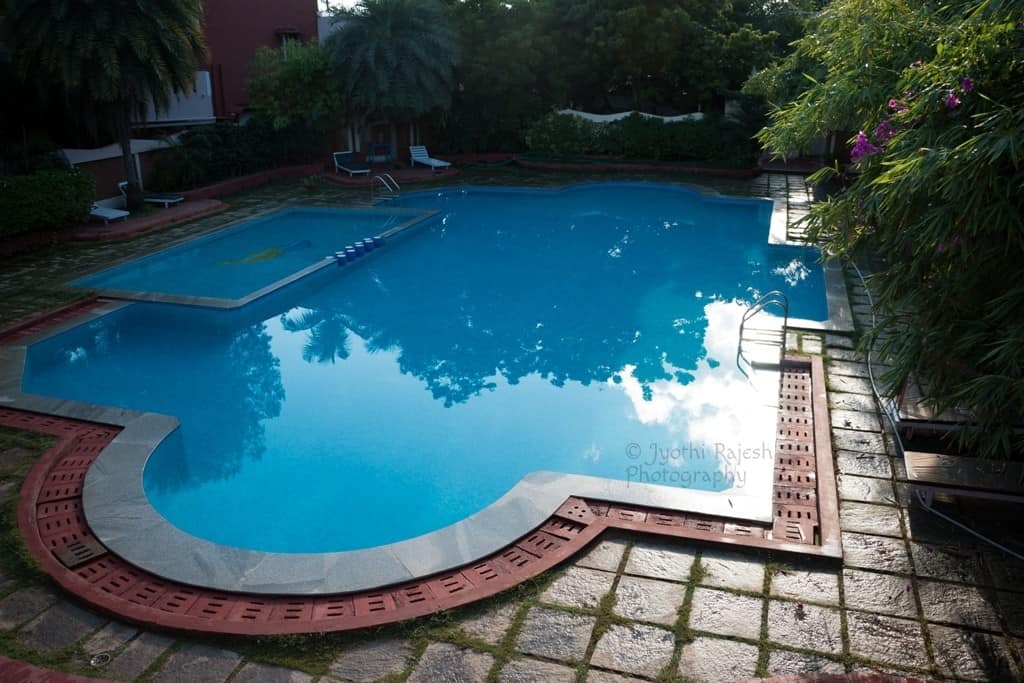 We spent the next day relaxing in the resort, sleeping through odd hours to get out of travel tiredness. The whole day we just ate, played in water, slept!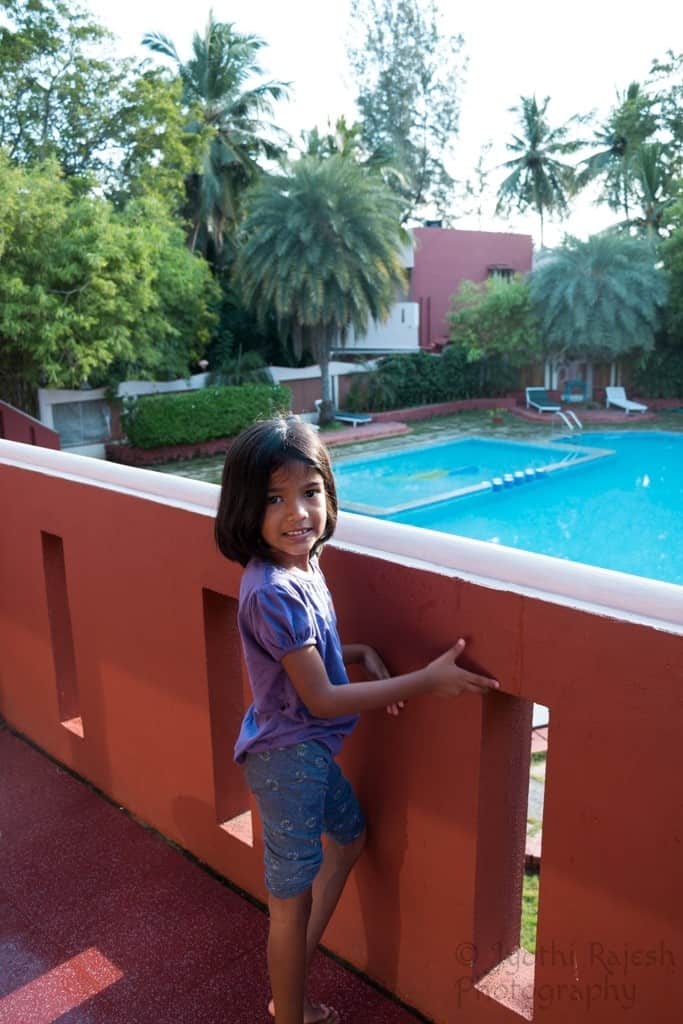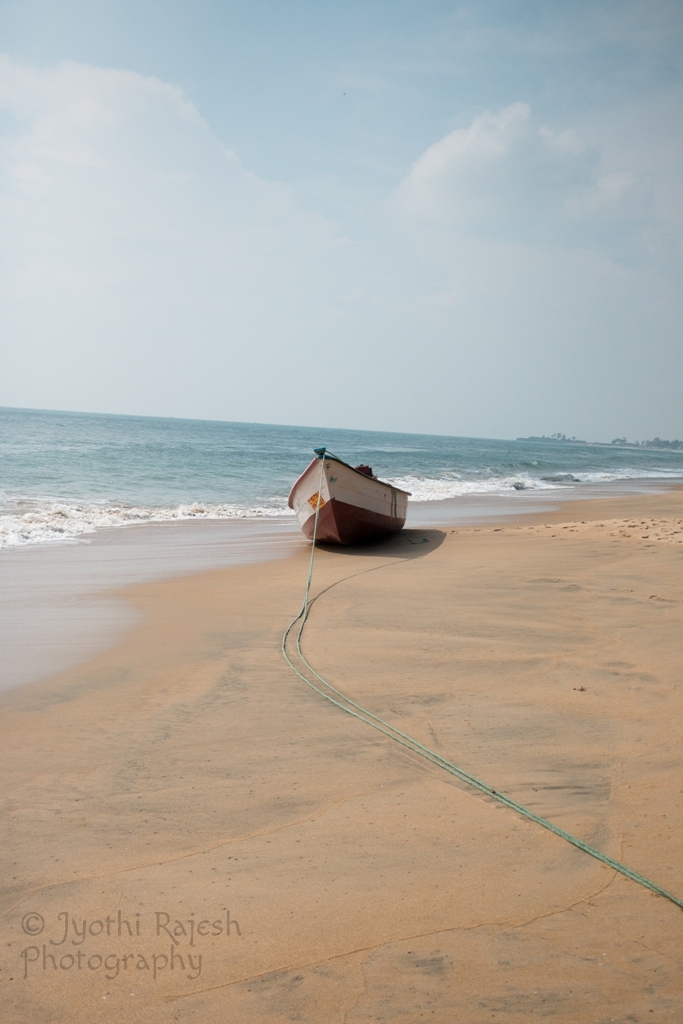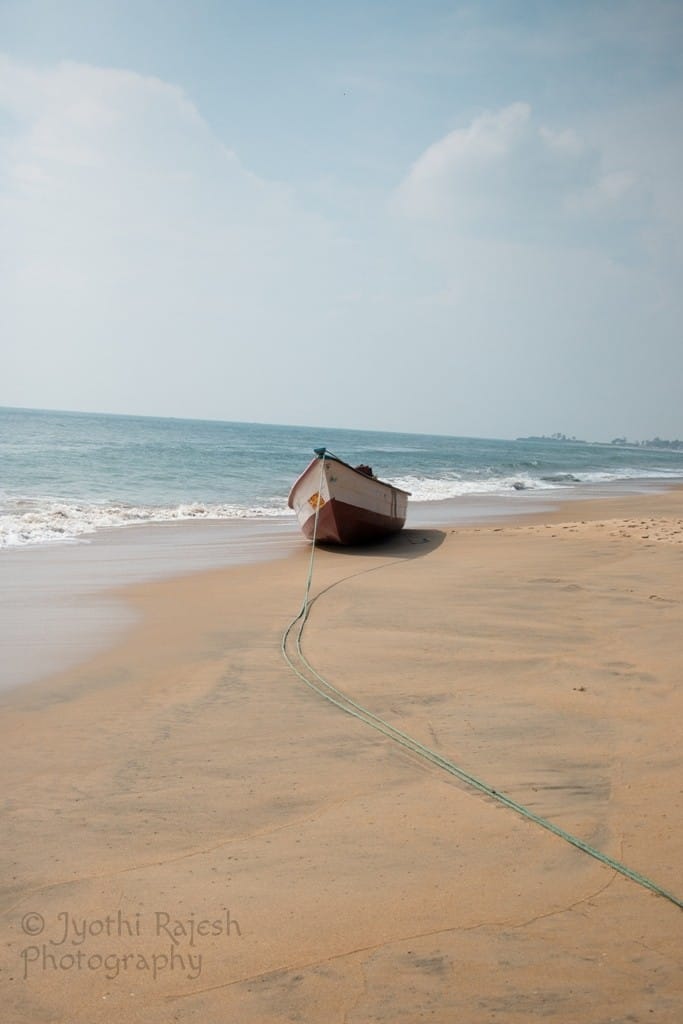 Beautiful place, but food was a bit disappointment! When you are on the beach and that too South region of India, one would naturally except fish curry. I was yearning for some spicy, tangy fish curry made the authentic way, but there wasn't! The chef had made fish curry but it was white or slightly yellowish, with coconut milk and was a bit sweet. Nothing wrong with the curry, kids loved it as it was perfect for them. But for me I prefer spicy curries, and fish curry has to be spicy and tangy! Also I was expecting to taste Chettinad kara kuhumbhu in mahabalipuram. So next day we planned to eat lunch outside and went in search of authentic places. We entered a Chettinad restuarant and before I could take a table I checked with the restaurant guys if they have kara kozhumbhu. Only after he confirmed they have I went in to sit down! 😛 Family and friends were giving me a weird look! 😛 I was stubborn! 😀
We visited a few places around after lunch. It was peak noon, but we still went around. Evenings were already reserved for beach and pool visits by the kids. So we only had the noons for looking around and shopping.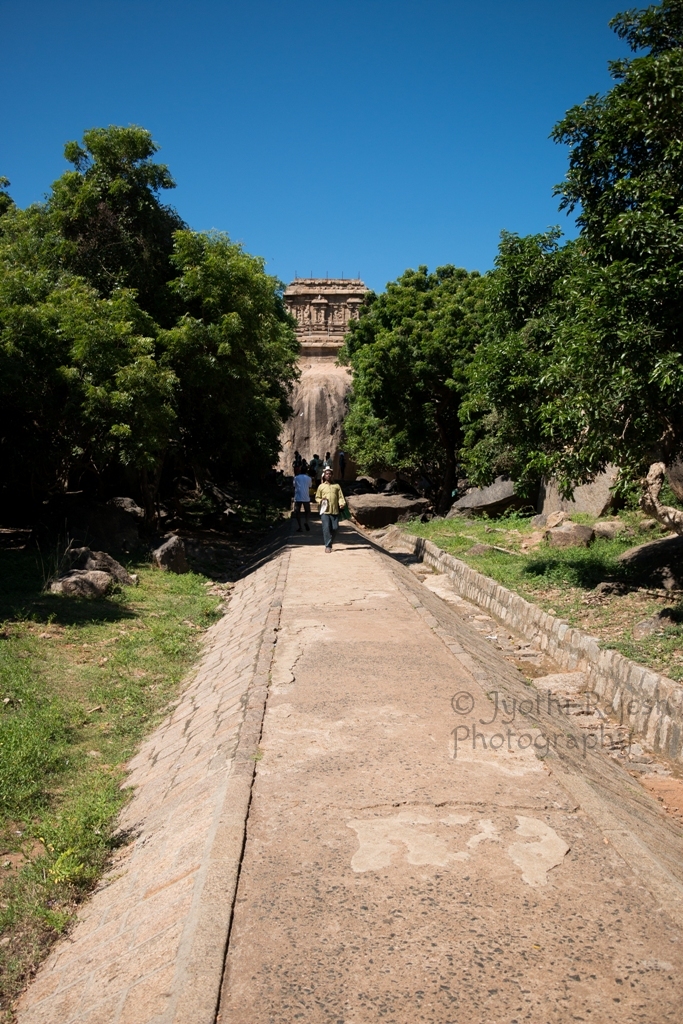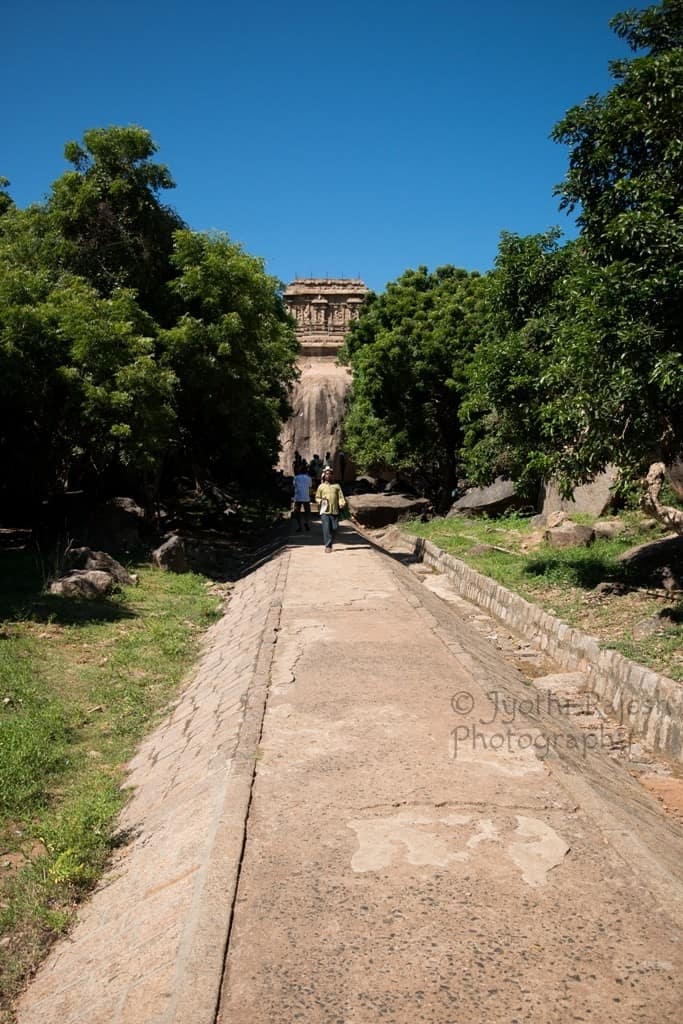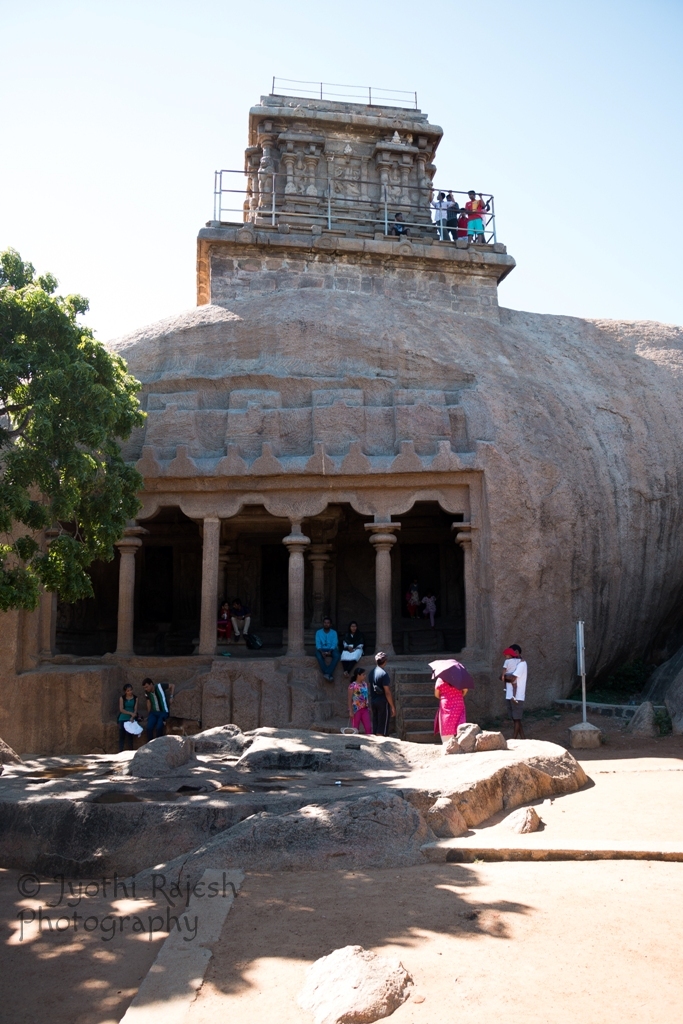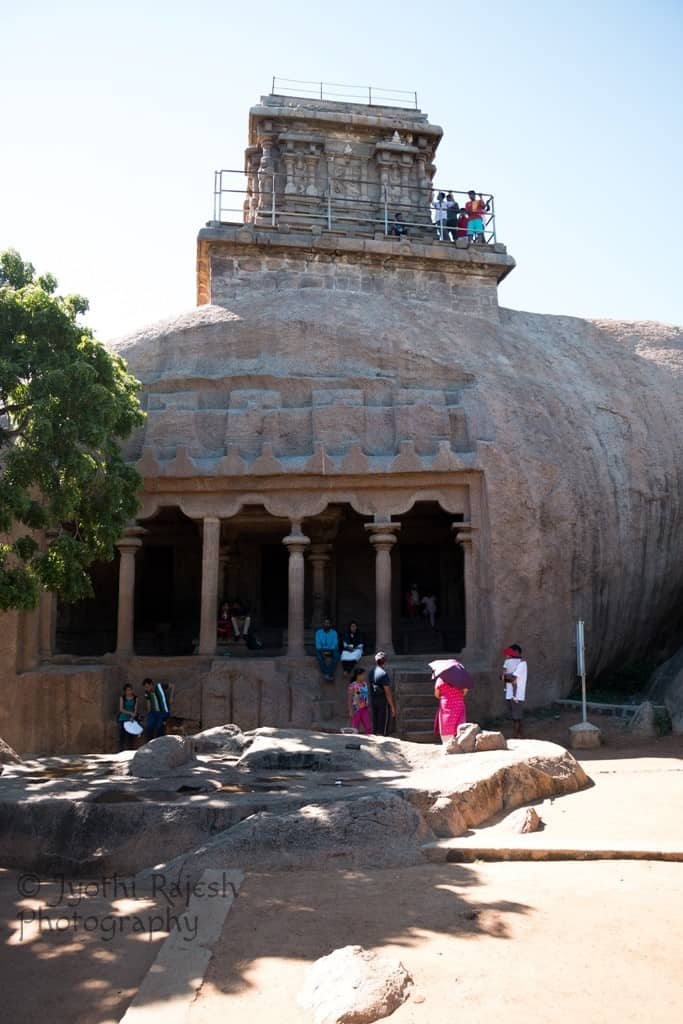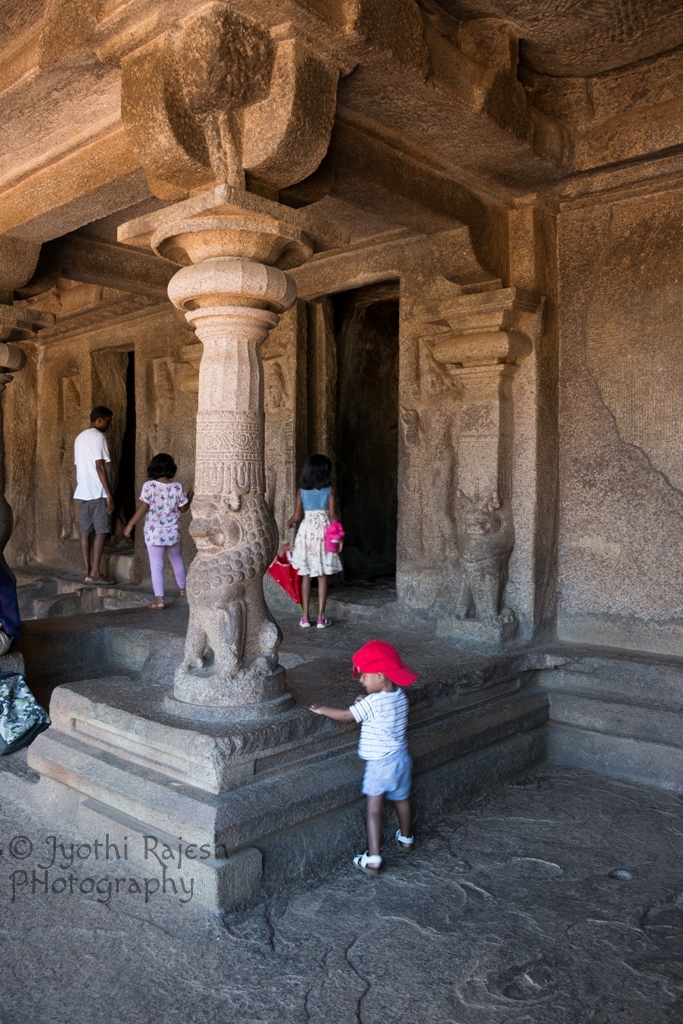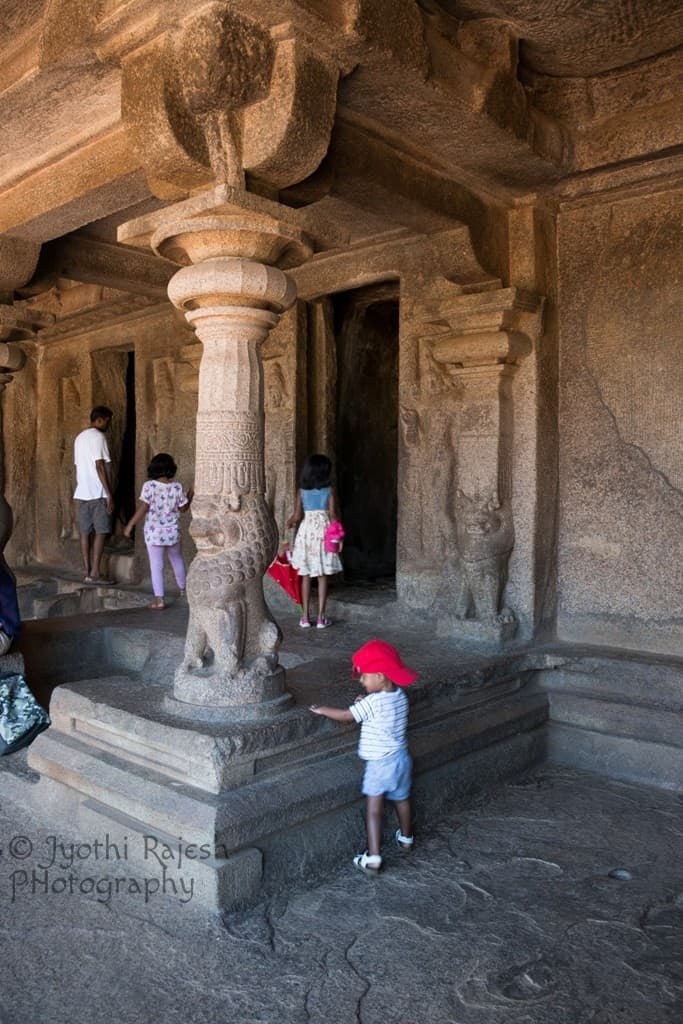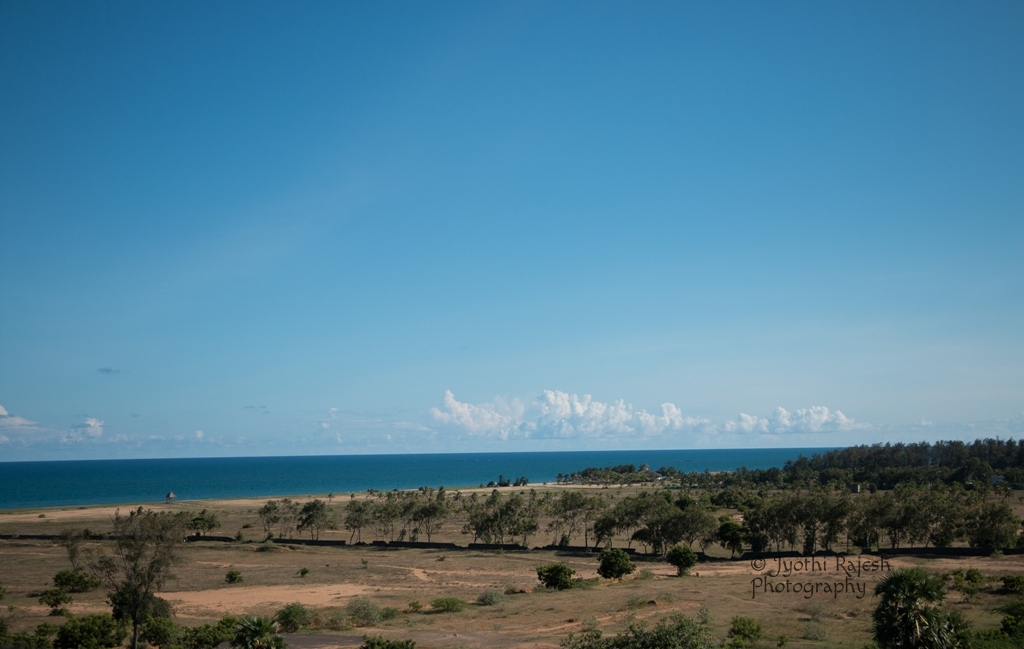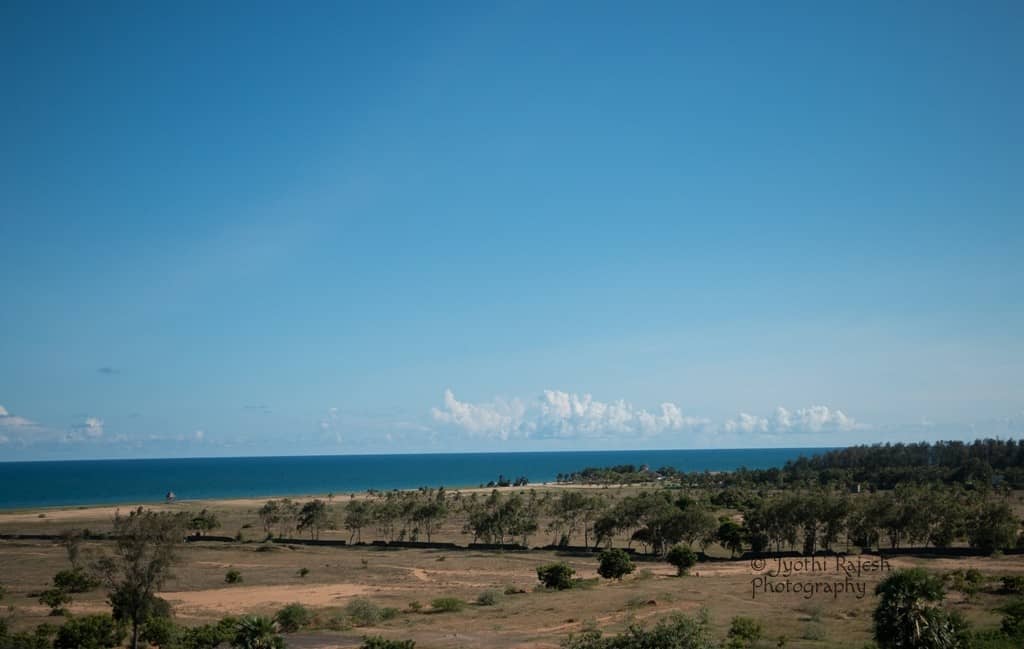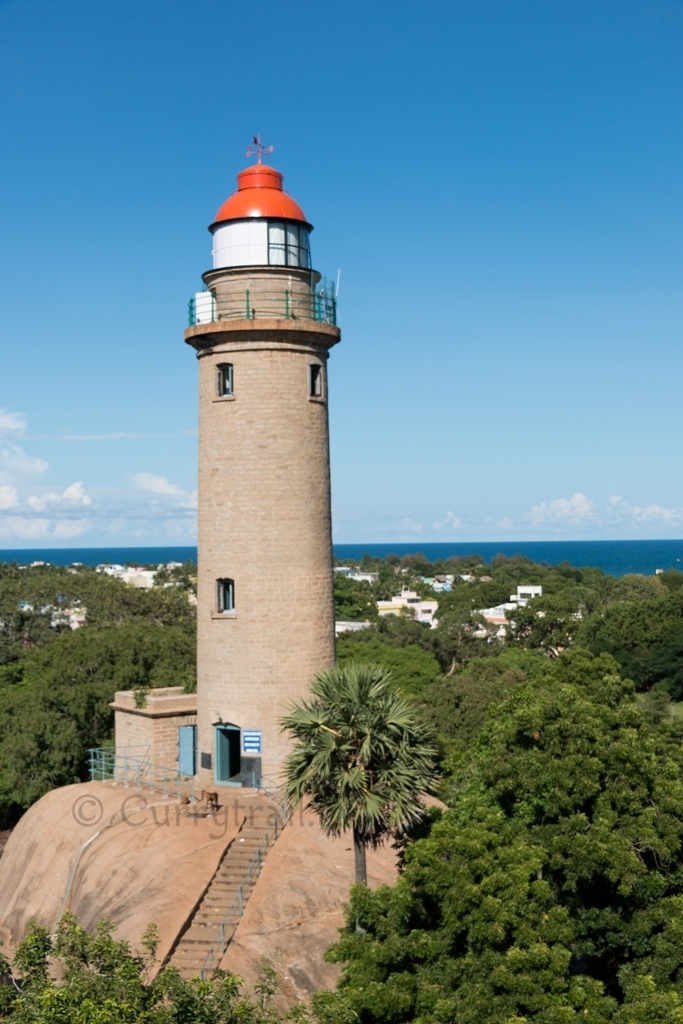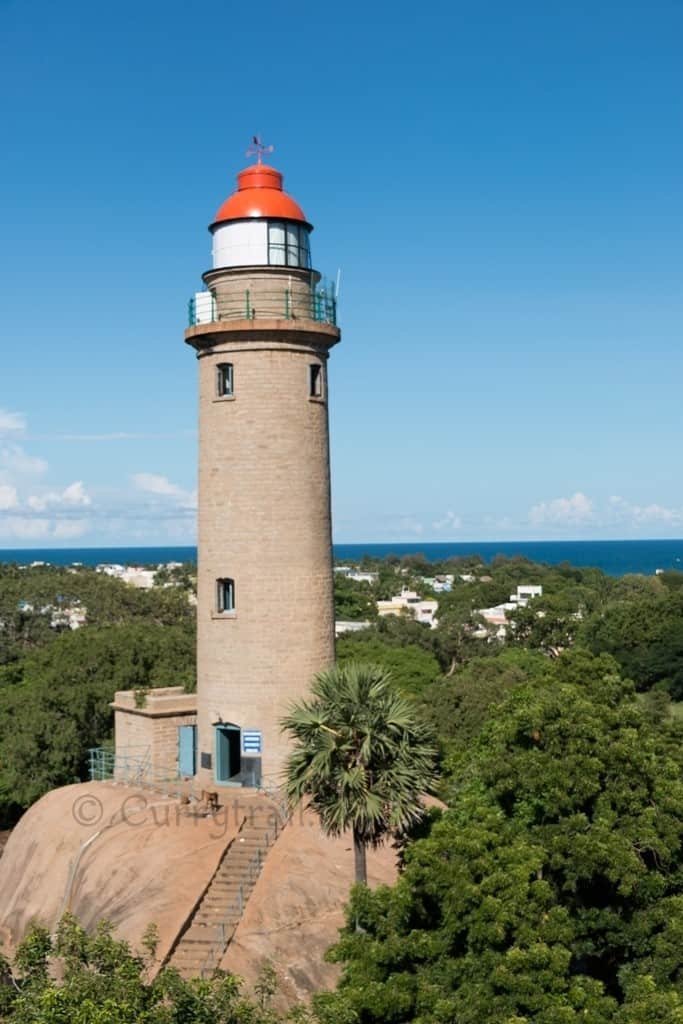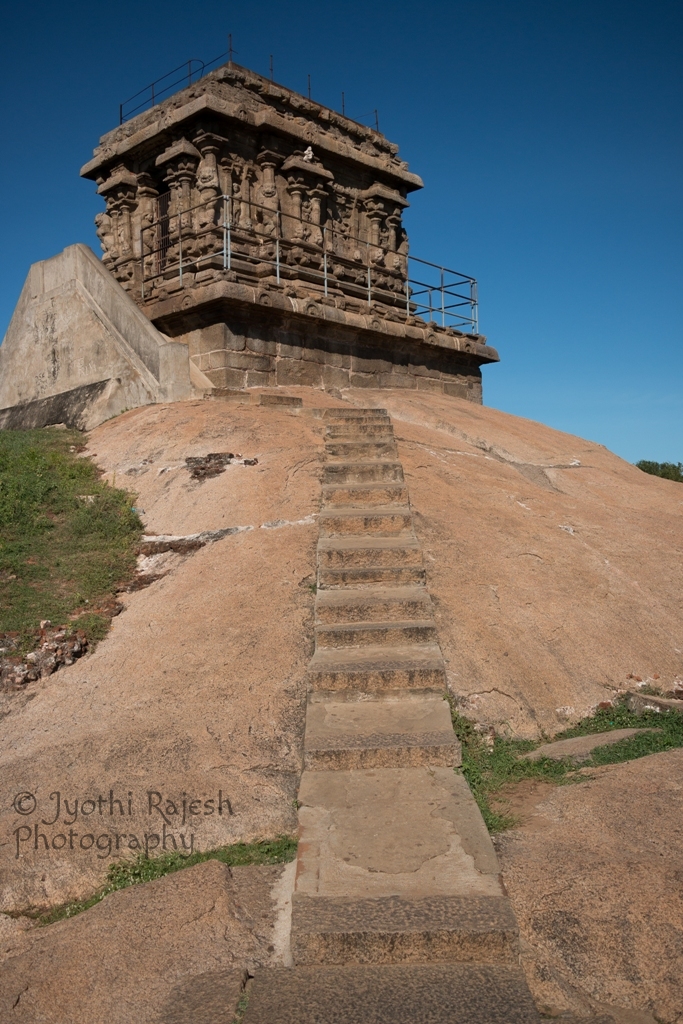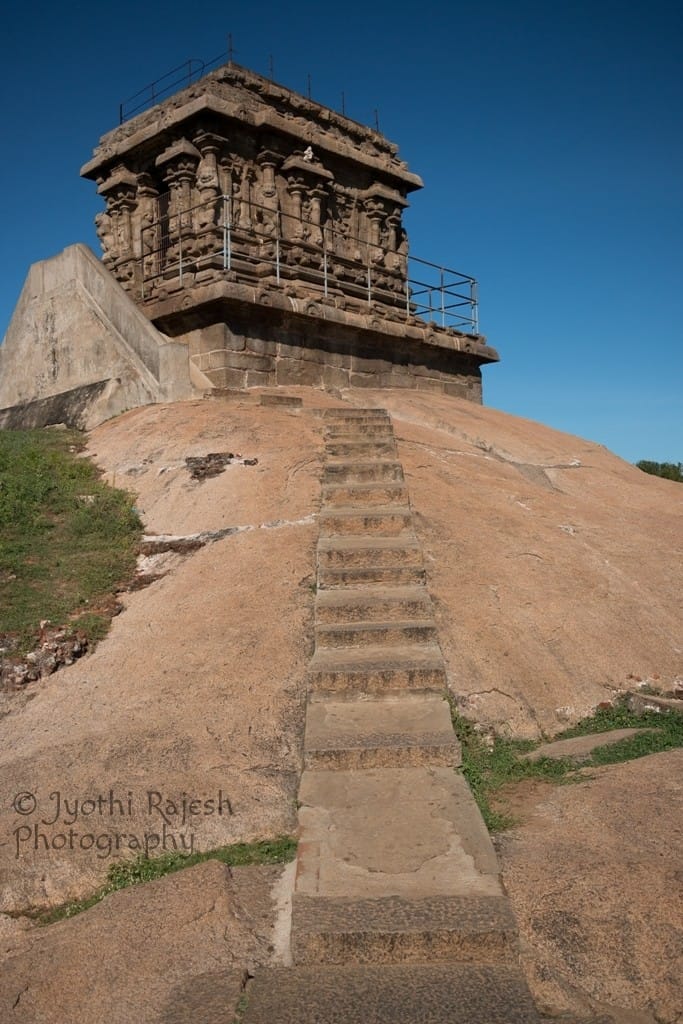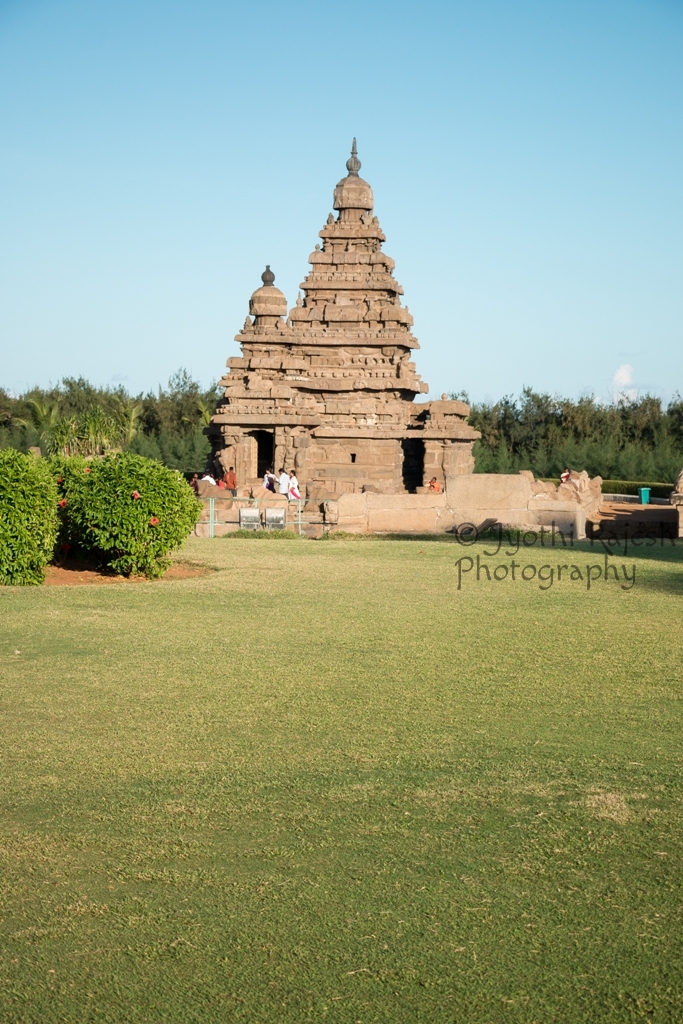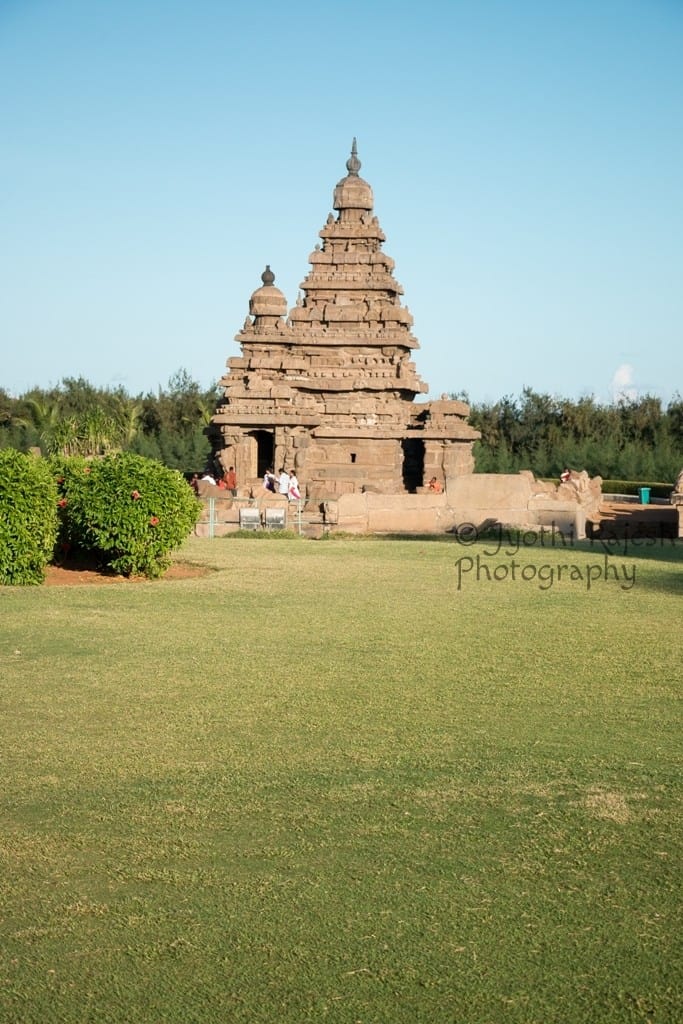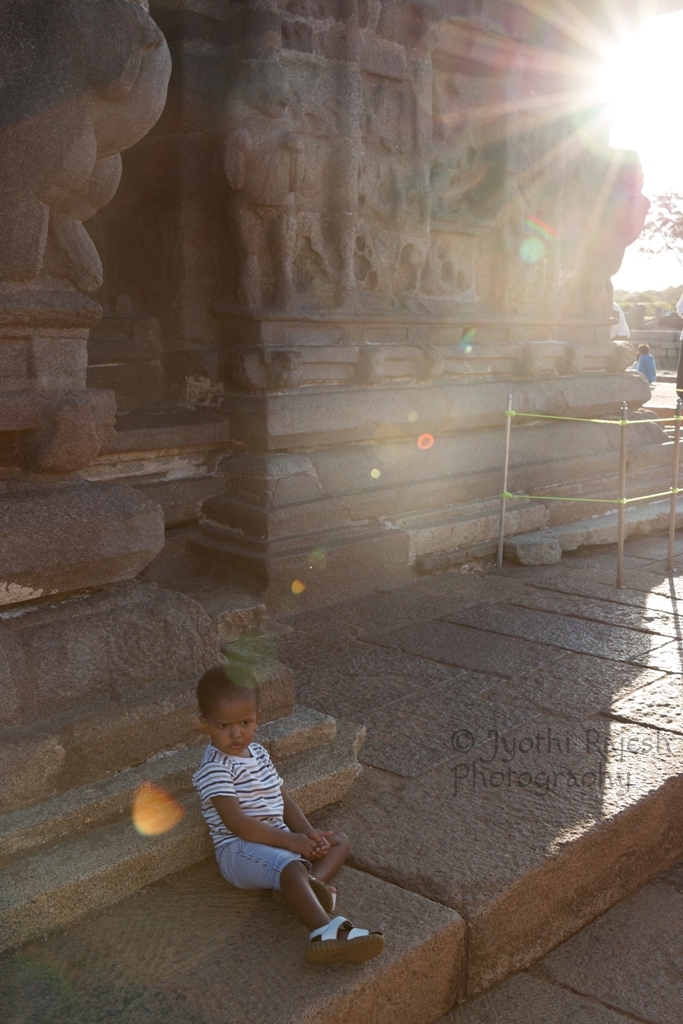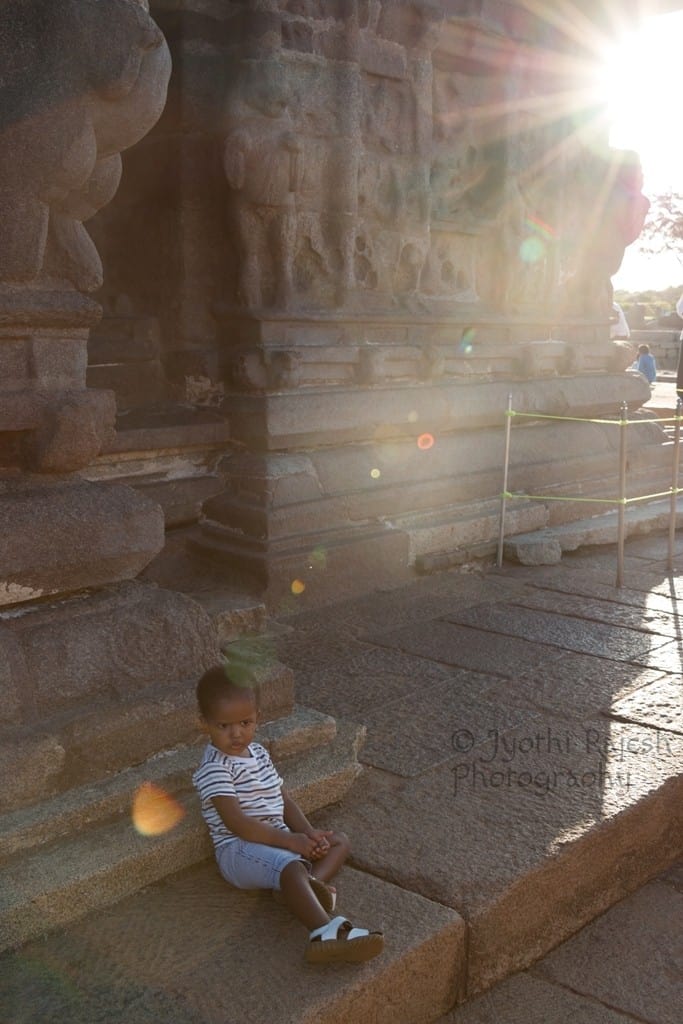 On the last day I managed to go shopping and I did buy a few things for home and for my photography props. It was a pleasure to meet one of the sculptor over there who very eagerly volunteered to explain about his work. He teaches sculptoring art and helps people by giving them job opportunity and in turn make them earn their bread and butter!
With a little satisfaction of adding a few more items to my prop collection, we headed back home. Though one longs for vacation trips and outing, it definitely feels GOOD to be back home, always!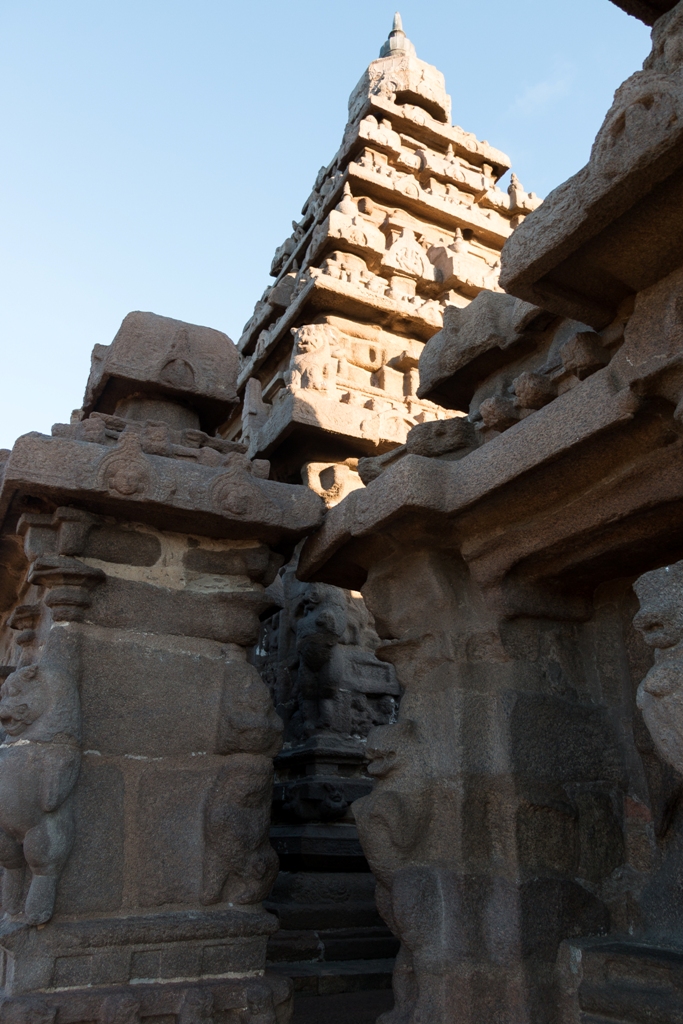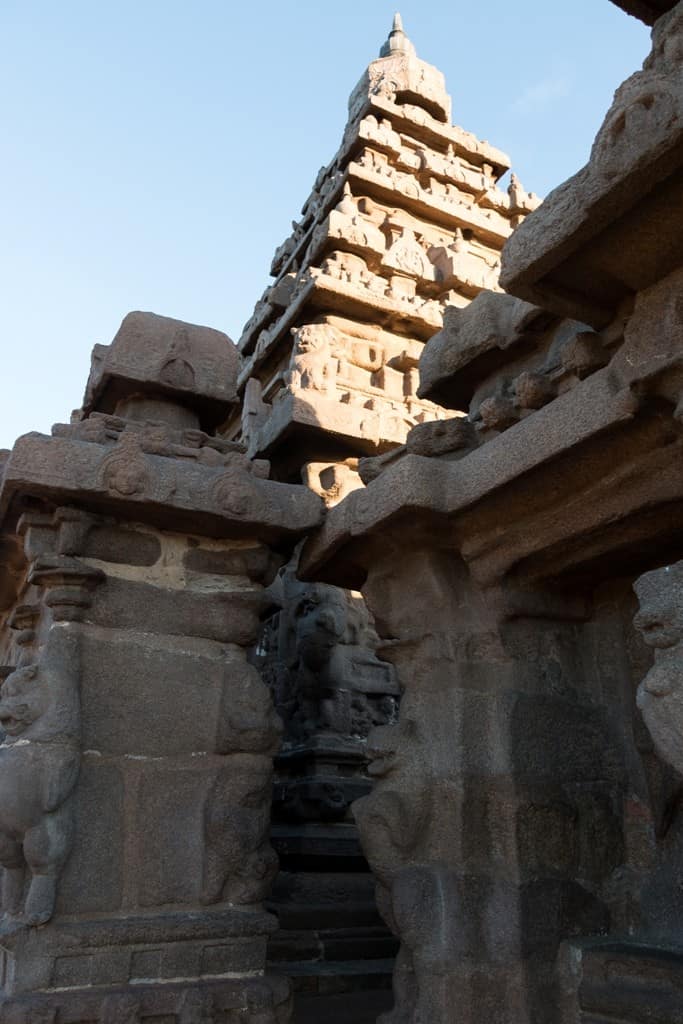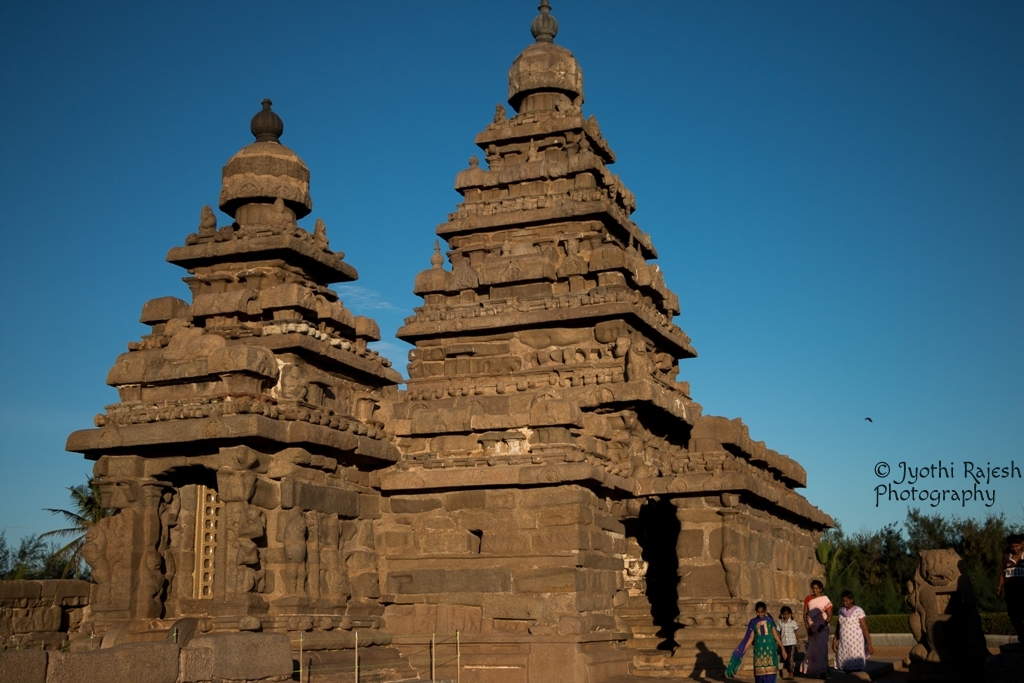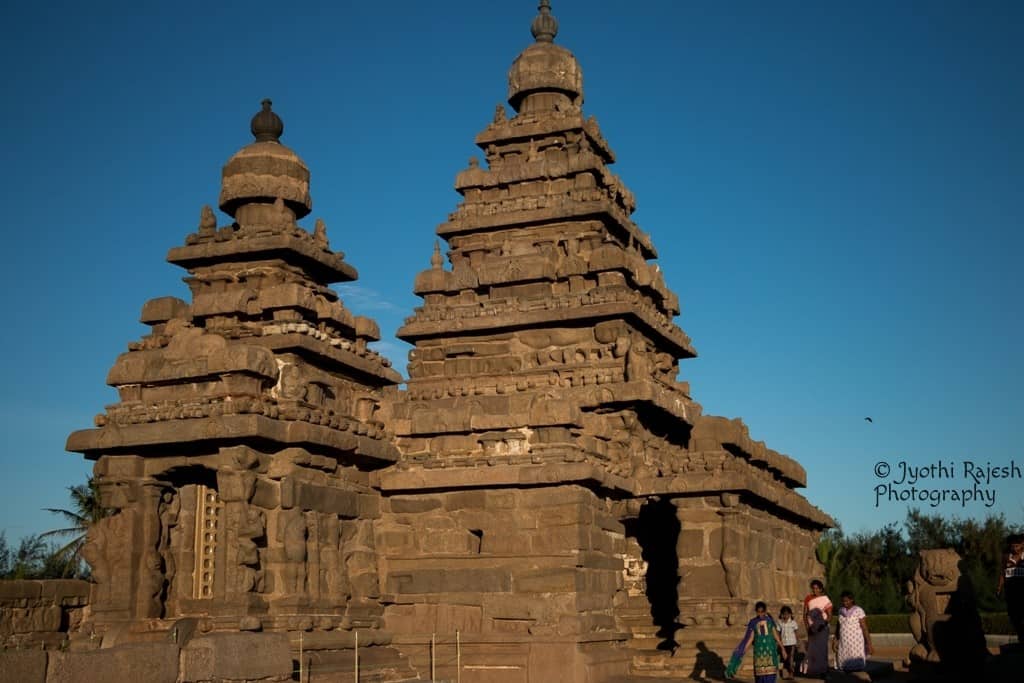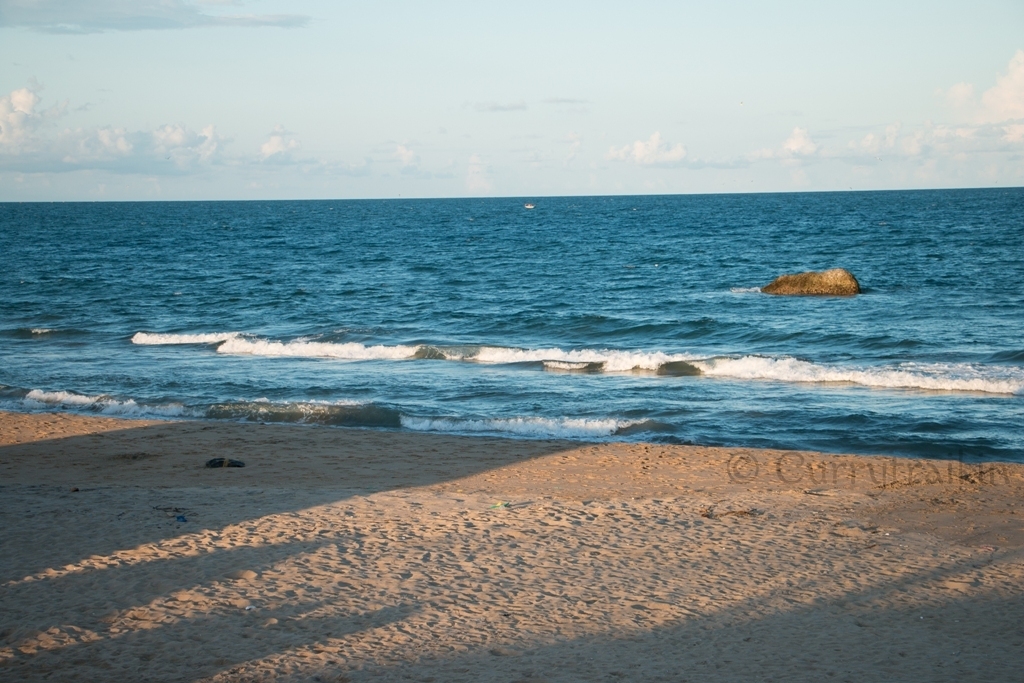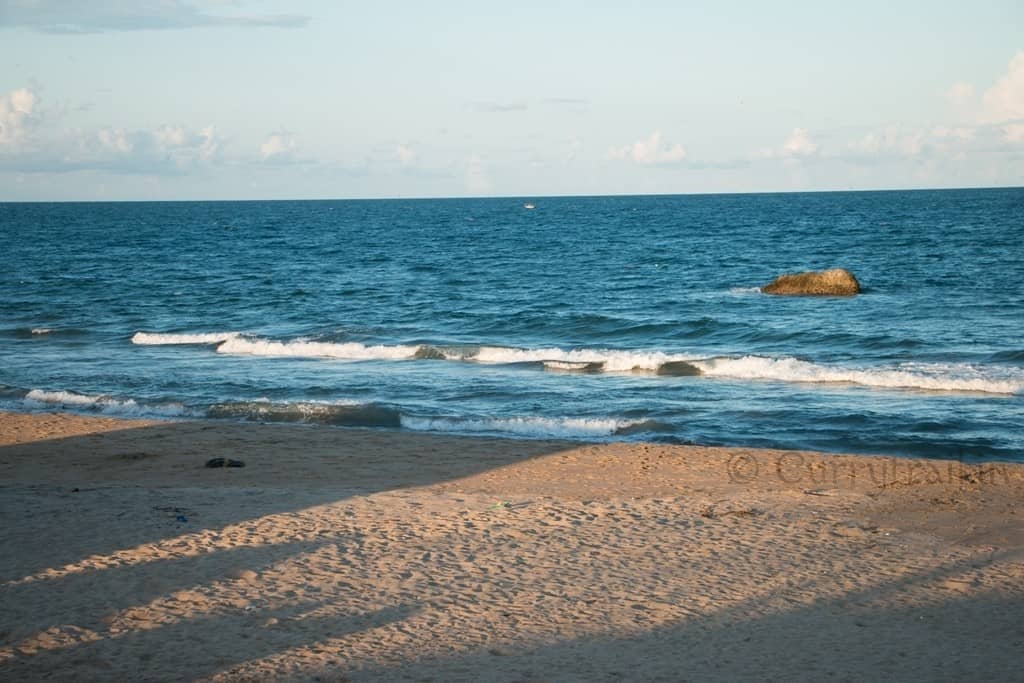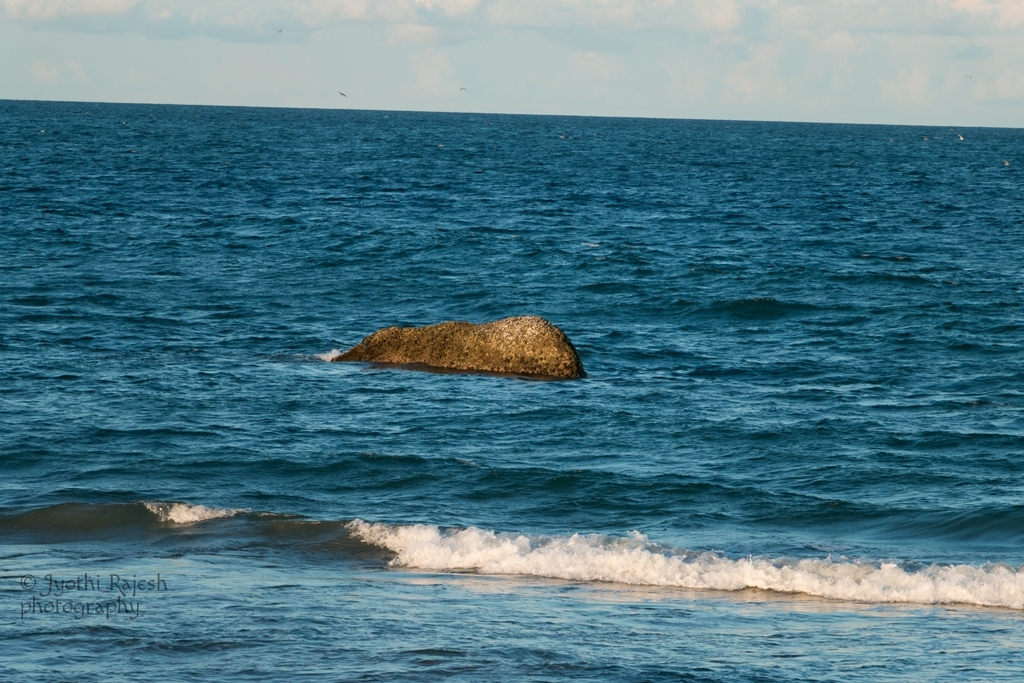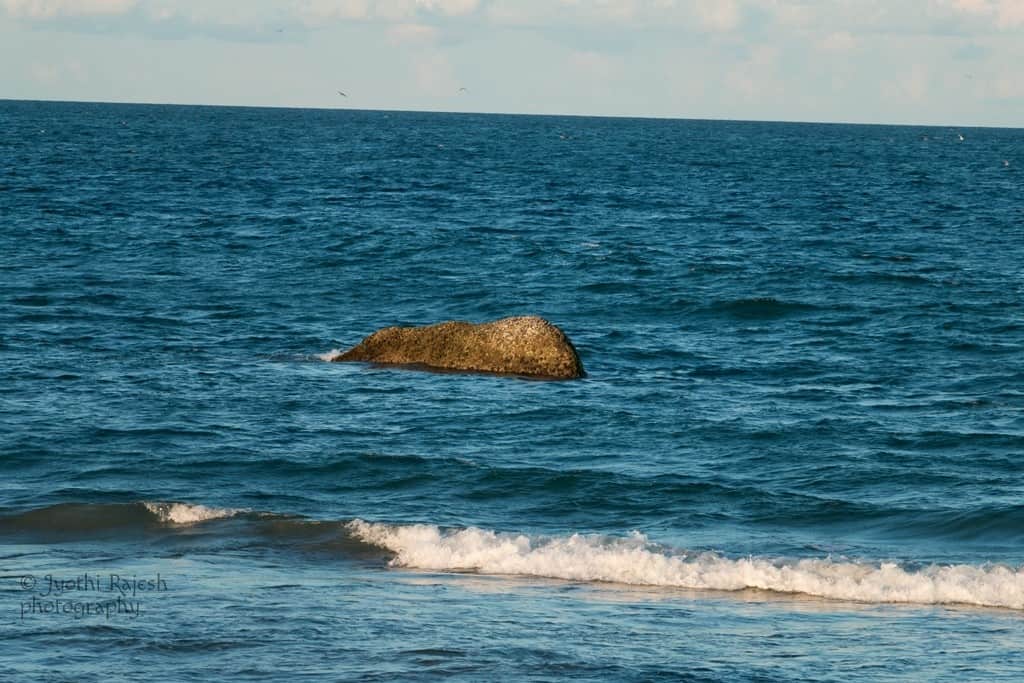 Below are few photos that hubby clicked! Well, he clicked few more of them, but I told him "I won't let you steal my thunder, I will upload just a few of them" 😛 BTW he is the person who taught me photography at the first place!
P.S. Yes I have used my signature on his photos, because he didn't wanted to use his name, for some reason! 😀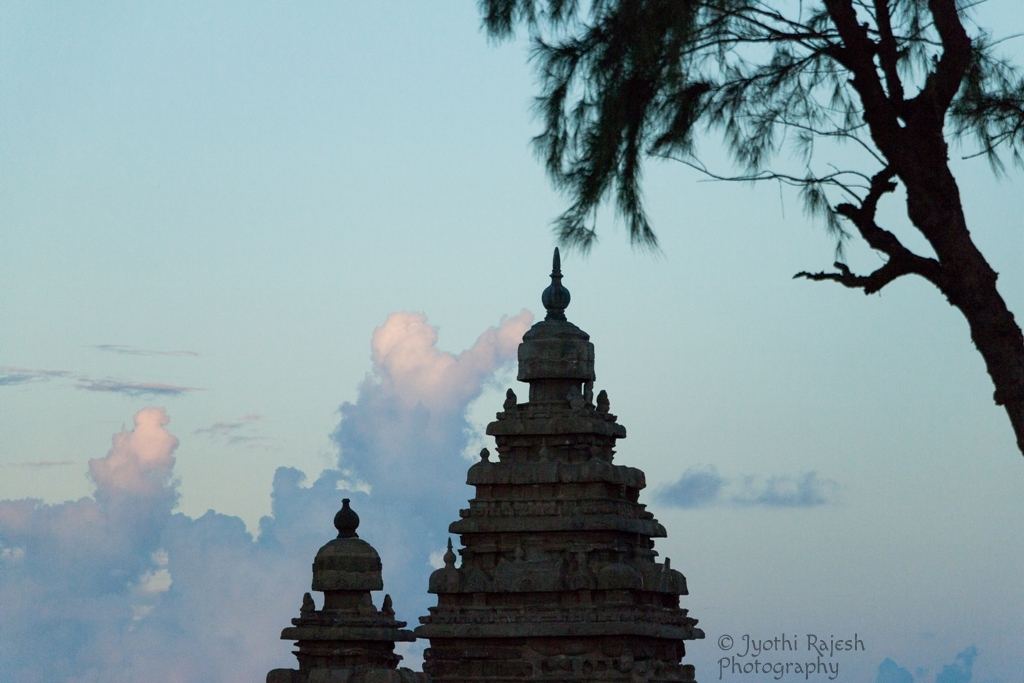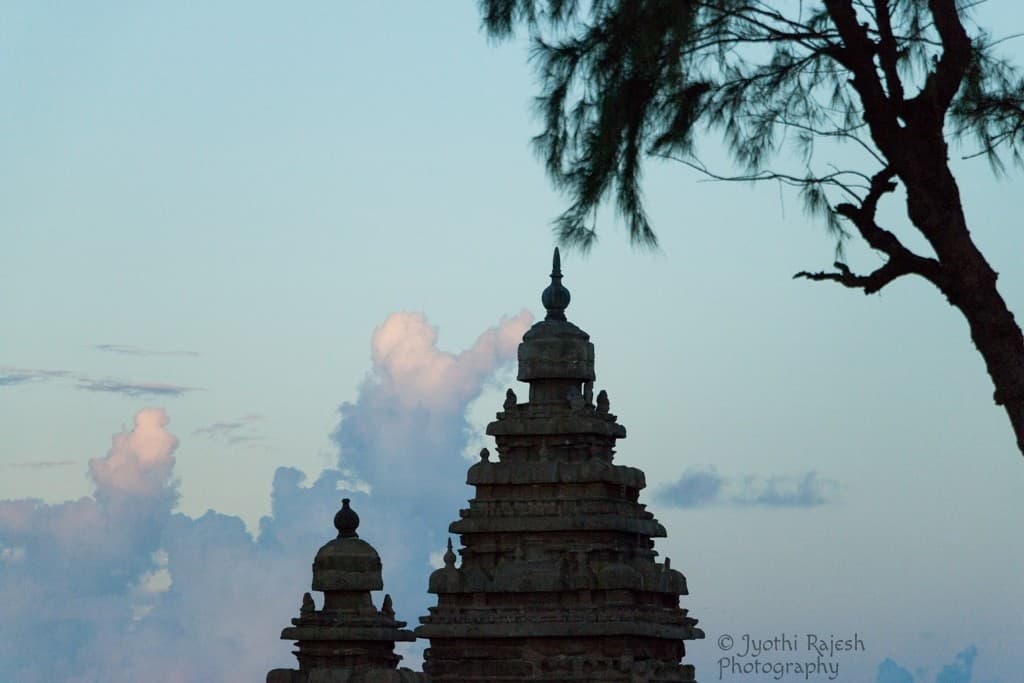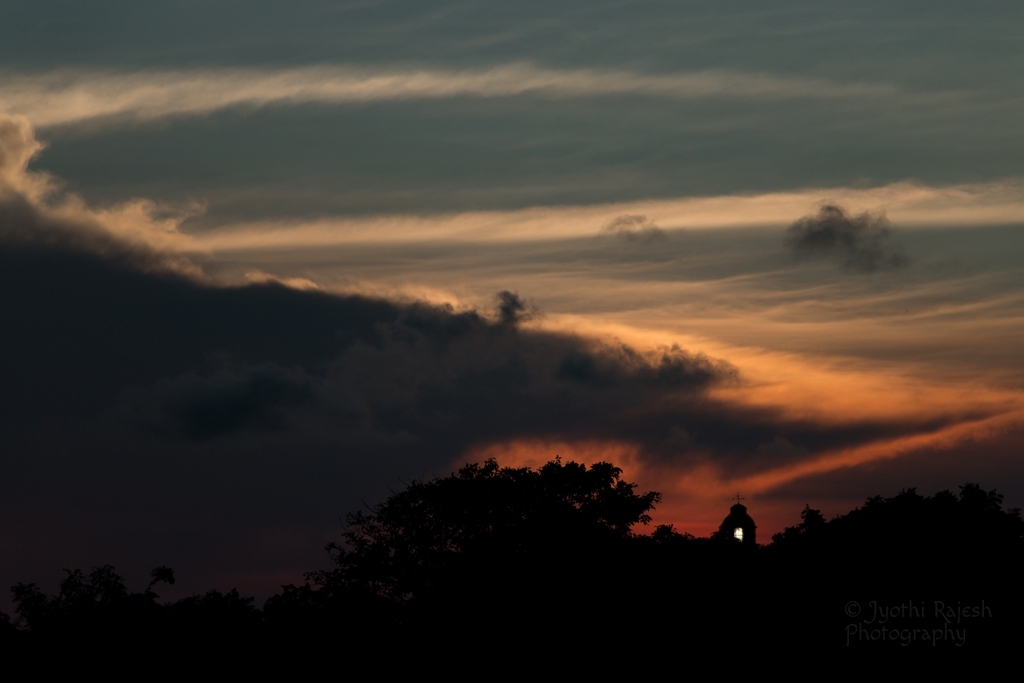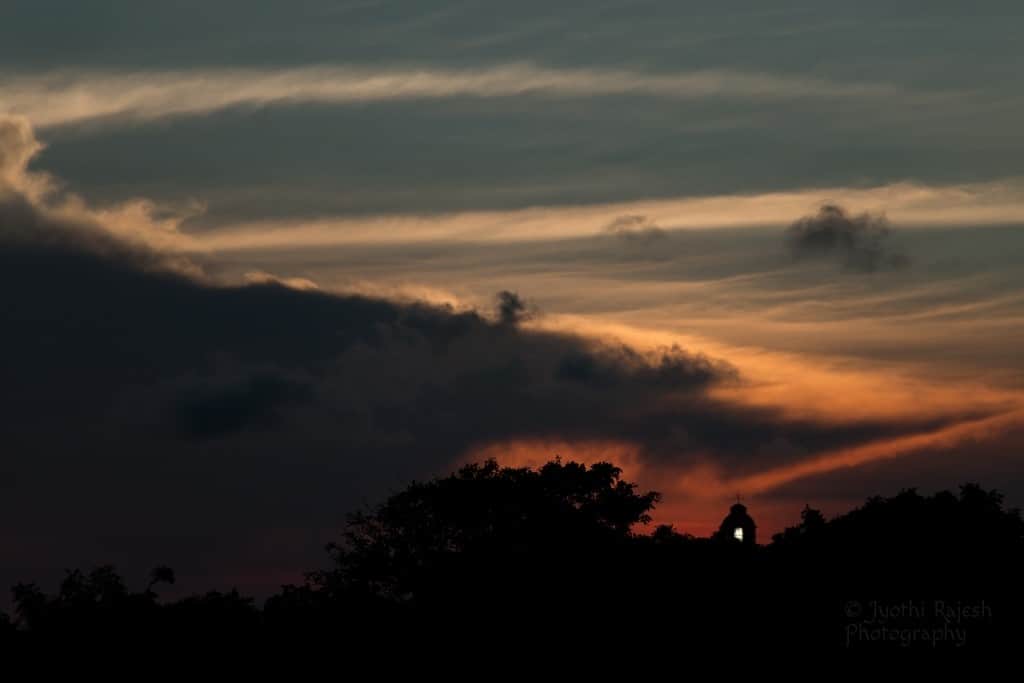 And what you see below are the ones clicked by my daughter using my phone. After clicking she said "amma, I clicked some photos to help you. You can use it and share it"! 😀 <3 how sweet!