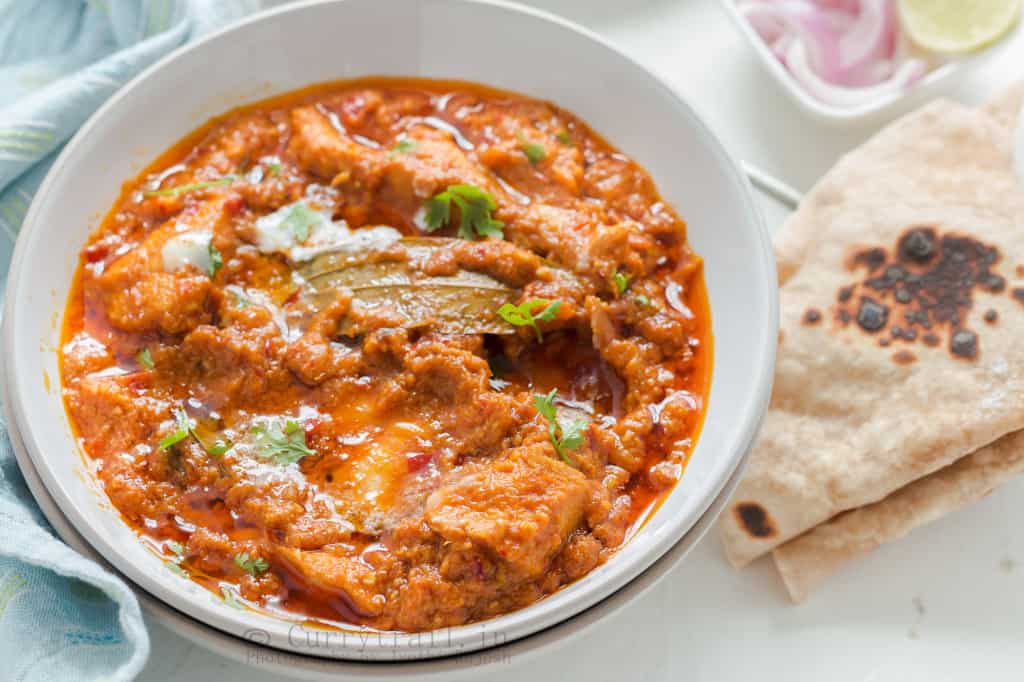 In the west, people assume Indian cuisine is all about butter chicken. Butter chicken is no doubt delicious, creamy delightful chicken dish which is packed with flavors and texture. But Indian cuisine is more than 'butter chicken'.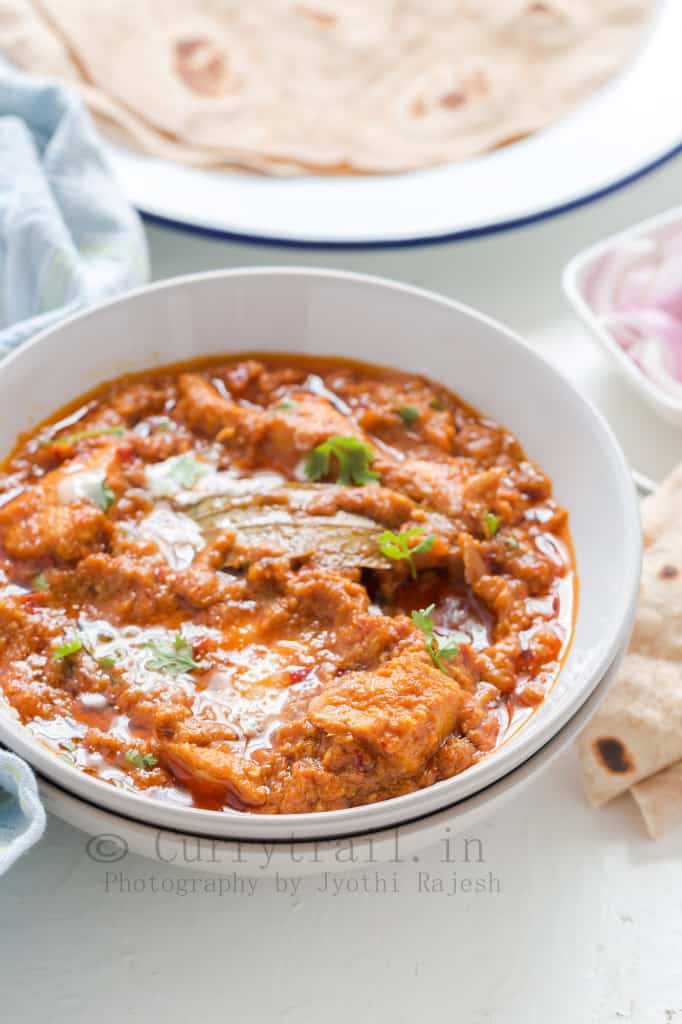 Butter chicken is one dish that always tops the menu card list. This dish is loved by kids and adults. One of the dish simple to make and is great for a get together or party. If you are a vegetarian, use paneer instead of chicken. OR even better, use mushrooms for healthier and light options.
Roasted chicken cooked in smooth buttery, tomato based gravy with mild spices is the most popular Indian curry in the world. This dish is very easy and the gravy can be made ahead and stored in freezer. This is one of the curries that taste better with time.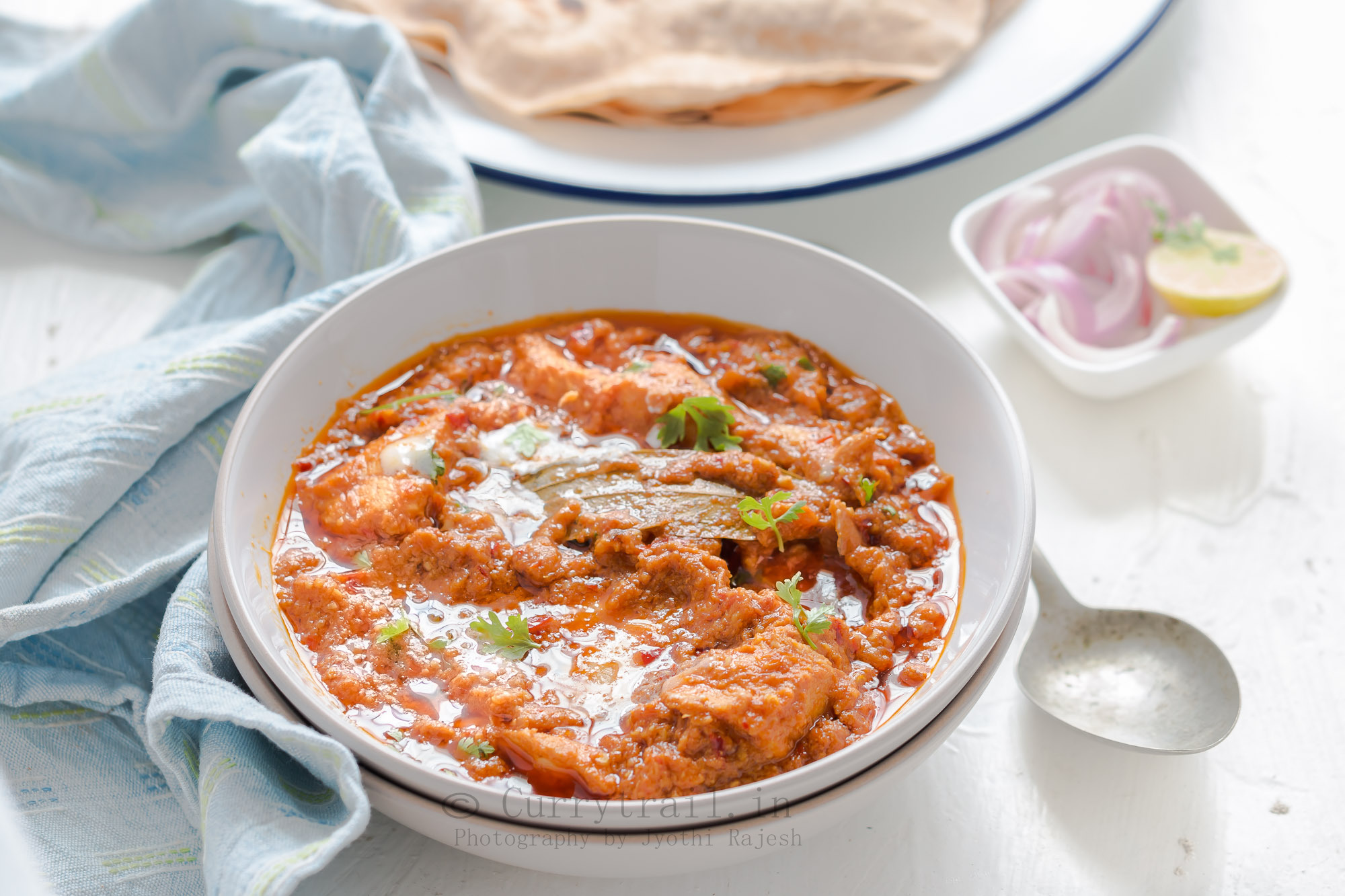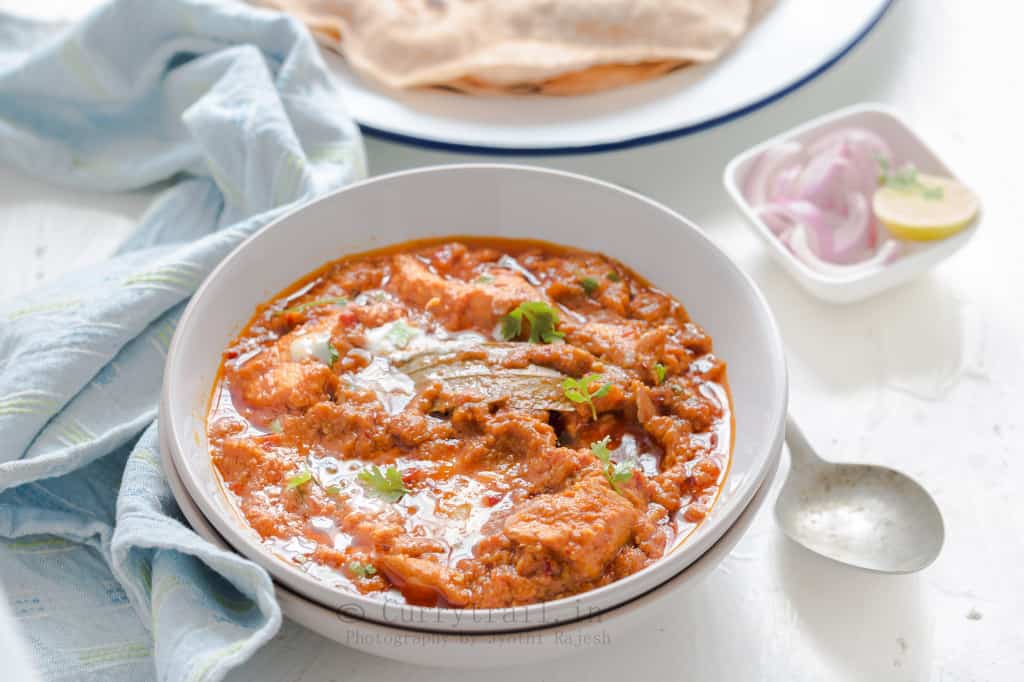 If you are looking for curry in a hurry, you still can make butter chicken shortcut way, using my recipe. Most butter chicken recipes calls for roasting/grilling or cooking chicken separately and then further cook it in buttery-tomato gravy. But honestly I don't think this extra step is needed especially when you are in a hurry and you are craving for some creamy, dreamy butter chicken on a weeknight. Marinade it over the day and cook the chicken directly in the curry, it still tastes great! I promise you won't be disappointed. I recommend you to use chicken breast as it cooks faster.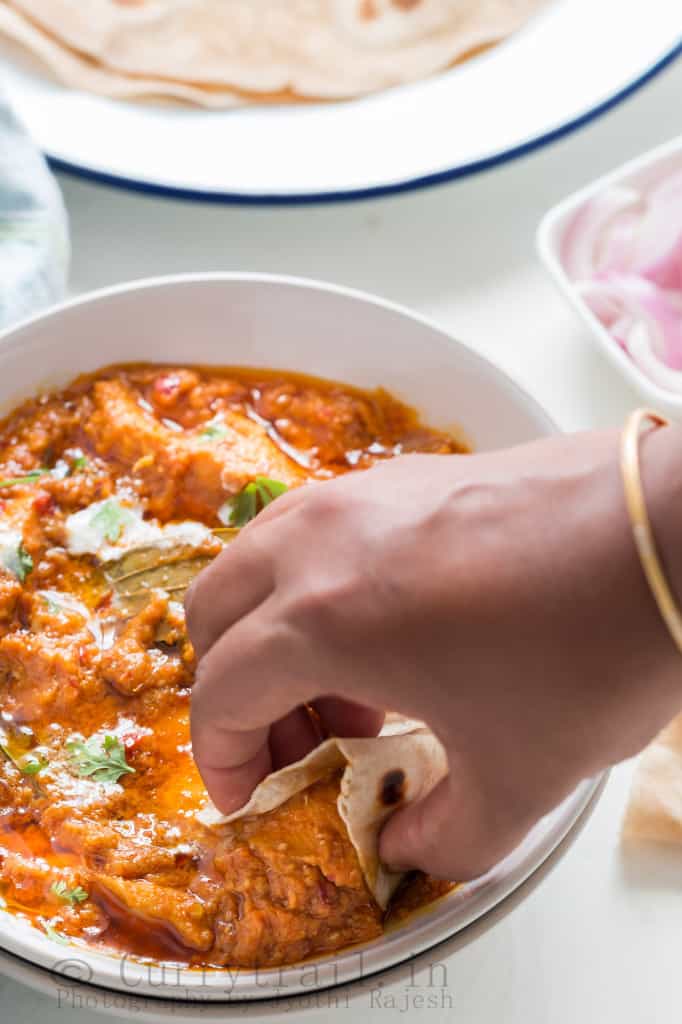 If you are a perfectionist and is someone who wants to make butter chicken the traditional way, then marinate the chicken with ingredients mentioned over night and then grill or roast it. Add it to buttery tomato gravy and enjoy. It always tastes the best the next day!
Ingredients
For the marinade-
500 grams boneless chicken
1 teaspoon red chili powder
1 teaspoon ginger-garlic paste
¾ cup curd
Salt to taste
For the curry-
1 big onion
2 tomatoes
4 dried kashmiri red chilies
1 tablespoon ginger, finely chopped
1 tablespoon garlic, finely chopped
2 cloves
1 inch cinnamon stick
1 cardamom, seeds only
20 cashews
1 tablespoon poppy seeds
3 tablespoon butter + 1 tablespoon oil
Salt to taste
½ teaspoon turmeric powder
1 teaspoon red chili powder
1 teaspoon coriander powder
Water as required
Method
Wash chicken thoroughly. Add all the ingredients mentioned under for marinade to the chicken, mix well and marinade over night or atleast for 1 hour.
In a wide pan add 1 tablespoon butter and 1 teaspoon oil. Add cloves, cinnamon stick and cardamom seeds to hot oil+butter mix. Add dried red chilies and mix. Add chopped onions and ginger garlic pieces and cook until onions turn soft.
Add cashews and poppy seeds and continue to cook for 2 minutes.
Add chopped tomatoes and cook until tomatoes turn mushy and soft.
Turn off flame and let the mix cool completely. Then blend it into a puree( no need to add water).
Now into the same pan, add remaining butter and oil. Add chicken pieces and cook until the pieces start to turn white. Now add the ground masala puree and cook for 5 minutes.
Add the spice powders, turmeric, coriander powder and salt, mix well.
Cook until chicken pieces are fully cooked, soft and tender. Add water if required while cooking the chicken.
Butter chicken is ready. Garnish with fresh chopped coriander leaves and some butter. Serve hot with rotis or chapathis.