Sunday breakfast in bed for your loved one with delicious Crepes Filled With Apples & Topped With Orange Sauce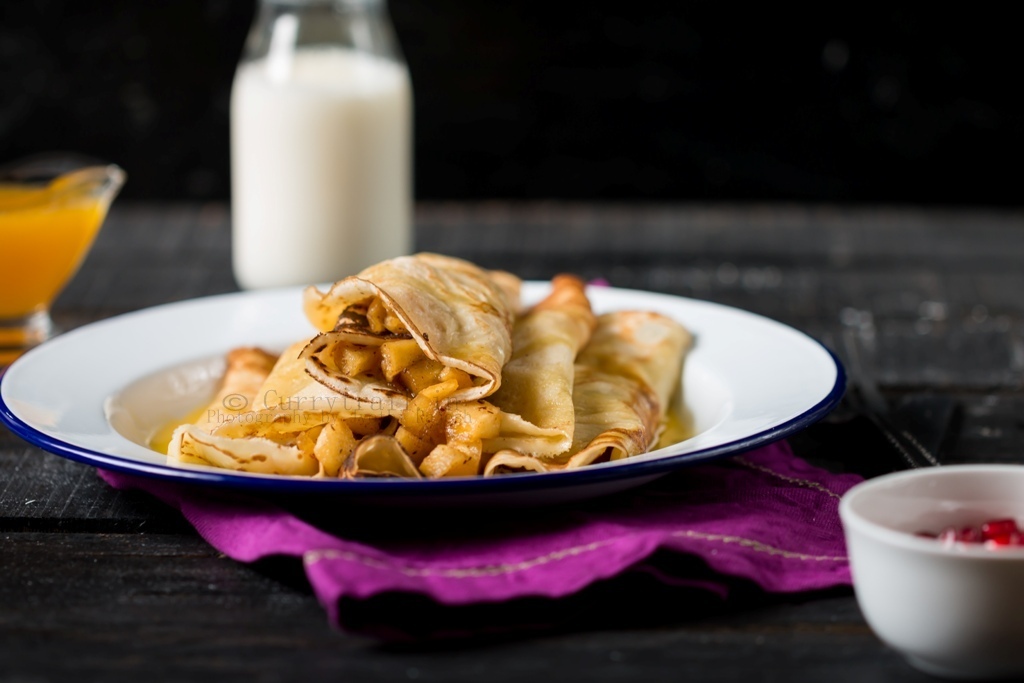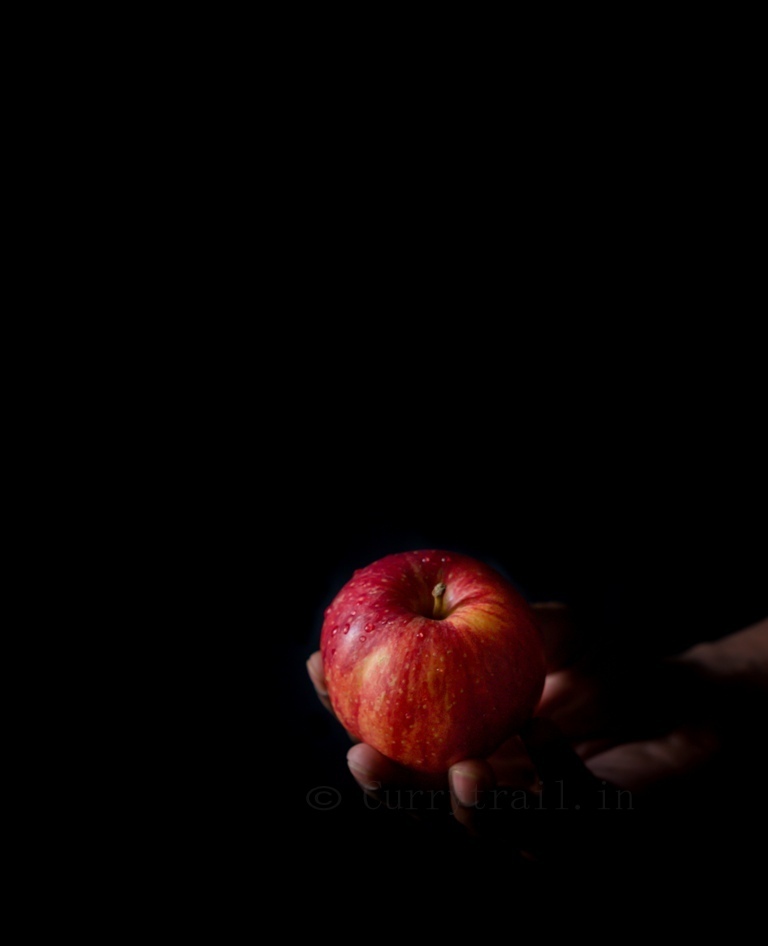 Surprise the ones you love with on beautiful weekend or Valentine's Day with this breakfast in bed – Crepes Filled with Apples & Topped with Orange Sauce! The classic French Crepes filled with sweet and spiced caramelized apple filling and a glossy sweet and tangy orange sauce makes these crepes simply irresistible.
You don't celebrate Valentine's Day? No problem, just make these brownies for your special ones any time and make him/her feel happy and special. Enjoy!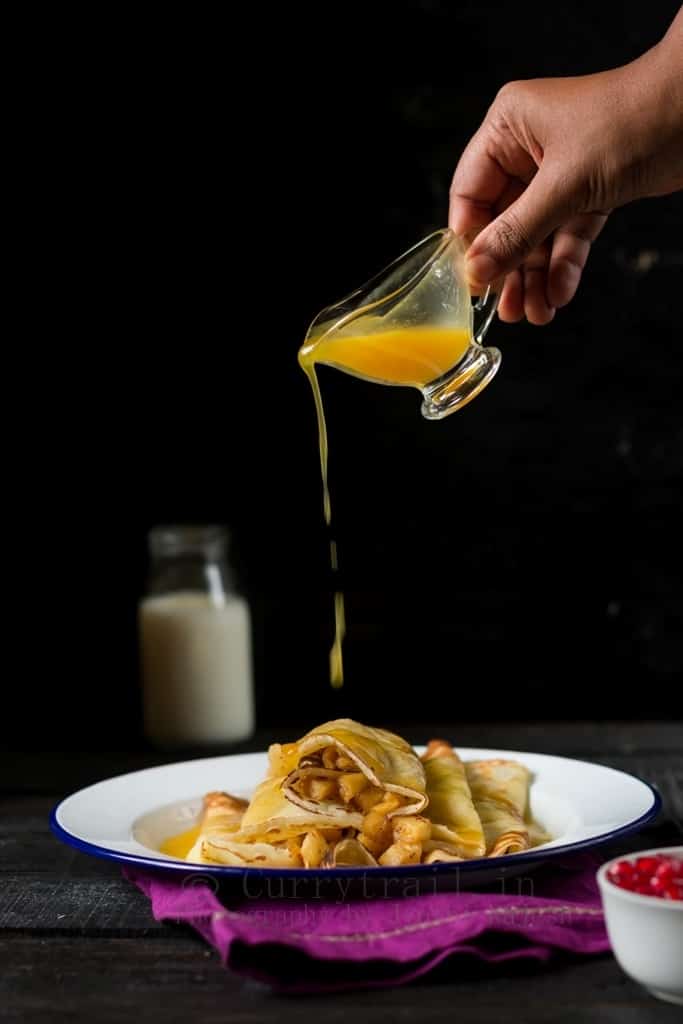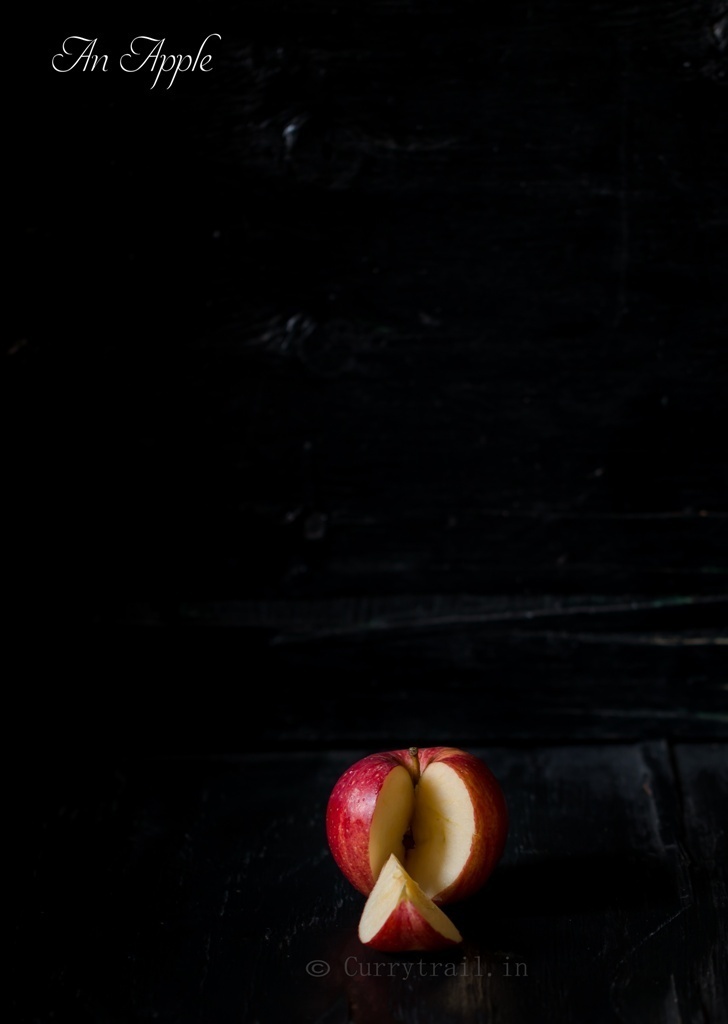 Are you one of those who are scared of crepes? Do you find it difficult to tackle crepes? Trust me, it's actually very easy to make. All you have to remember is – make sure you get right consistency of the batter. It should not be too thin or too thick. We are looking for just the right pouring consistency. Use a non stick pan to get perfect crepes.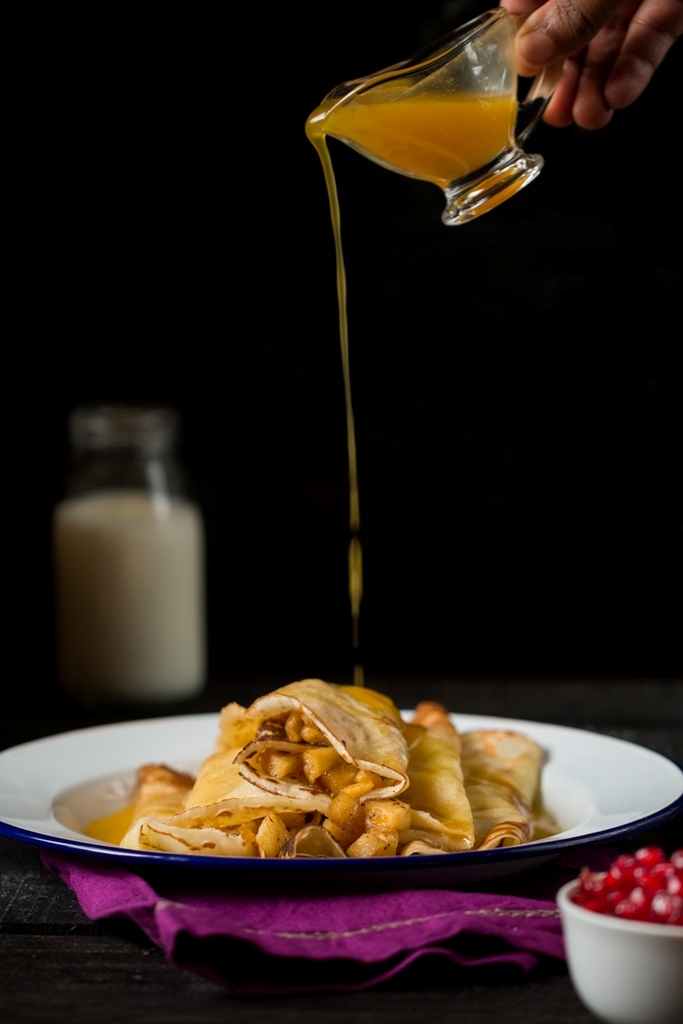 With sweet and spiced caramelized apple filling and a glossy sweet and tangy orange sauce these crepes are irresistible. Crepe is a French word for pancakes. Crepes are very thin pancakes that can be folded easily. It is soft with melt in mouth texture due to the use of eggs, butter and milk.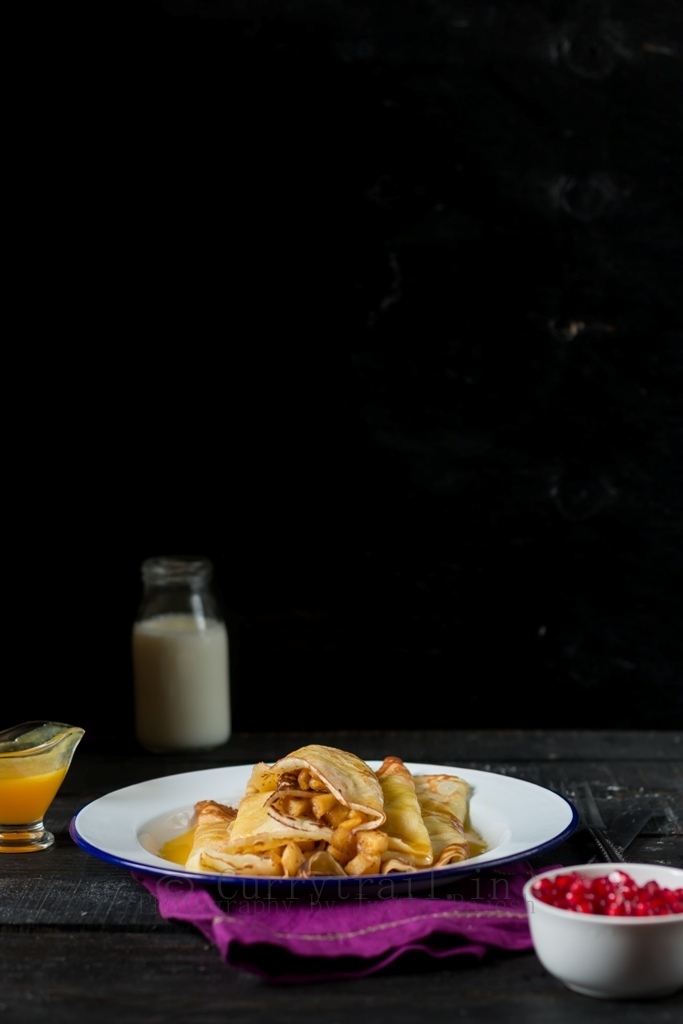 Thick orange sauce with a nice glossy texture poured over stuffed hot pancakes makes these thin crepes make it very delicious and irresistible.
Treat your loved ones with this special breakfast for those special occasions.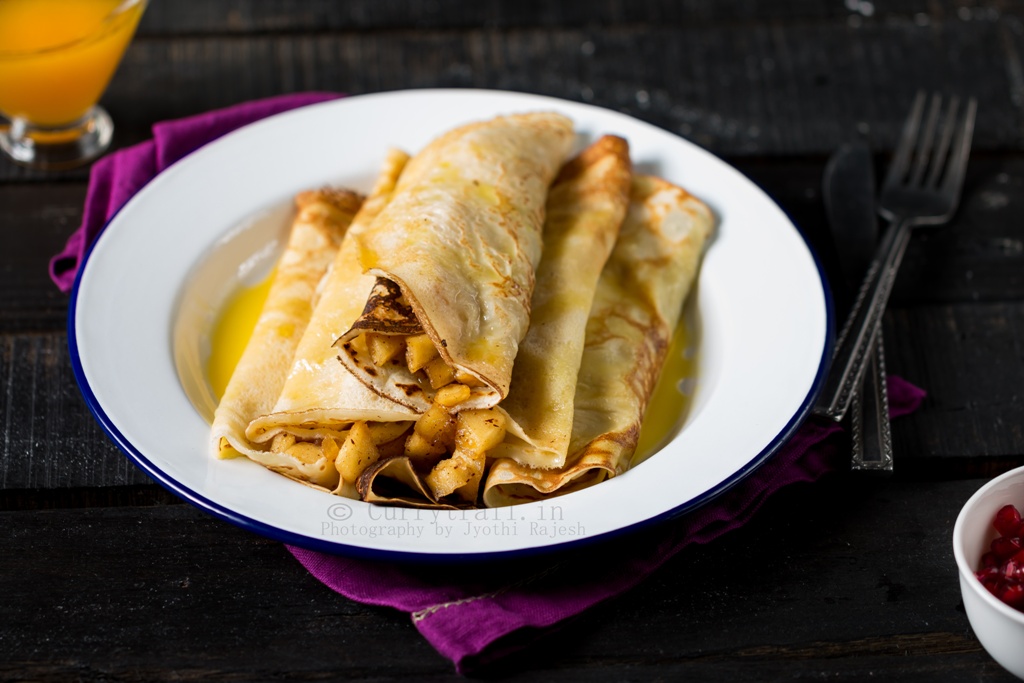 Ingredients
For crepes
1 ½ cup all purpose flour
1 egg
1 cup milk(Plus few teaspoons extra if required)
½ teaspoon baking powder
A pinch of salt
2 tablespoon sugar
For apple filling
2 cups chopped apples
1 tablespoon cinnamon powder
¾ cup brown sugar
For orange sauce
2 cups orange juice
2 tablespoon butter
½ cup sugar
Ingredients
1.Remove the skin on the apples and chop them into small pieces. Add brown sugar, cinnamon powder mix well. Let it sit for about 30 minutes.
2. Heat a pan and add the spiced apples. Cook the apples on low flame for about 15 minutes or until the apples start to caramelize.
3. Whisk together all the ingredients mentioned under the list for crepes making sure no lumps are left. We want to have a thick easily pouring consistency of the batter. Leave the batter aside until we prepare the orange sauce.
4. Add orange juice, butter and sugar in a pan and heat it until it starts boiling. Reduce the flame and let it simmer until the sauce reduces to half. Keep stirring at regular intervals.
5. Once the sauce thickens up, remove from flame. Strain in and keep aside.
6. Heat a non stick pan or a well seasoned cast iron pan. Grease very little oil. Pour a ladle full of batter on the hot pan and slowly spread into perfect circle. Once the bottom gets cooked, carefully flip it over.
7. The bottom would get cooked very fast in 10 seconds. Remove from pan. Add caramelized apples in the center. Roll the crepes keeping the apples in the center.
8. Repeat the above steps for rest of the batter.
9. Once done place the crepes on serving plate. Pour orange sauce and serve immediately.
10. If you prefer you can dust some icing sugar on top or even serve it with a scoop of vanilla ice cream.
How about some Red Velvet Cream Cheese Brownies to serve along with these crepes? Come on it's Valentine's Day. You are allowed to indulge in all things sweet 😀