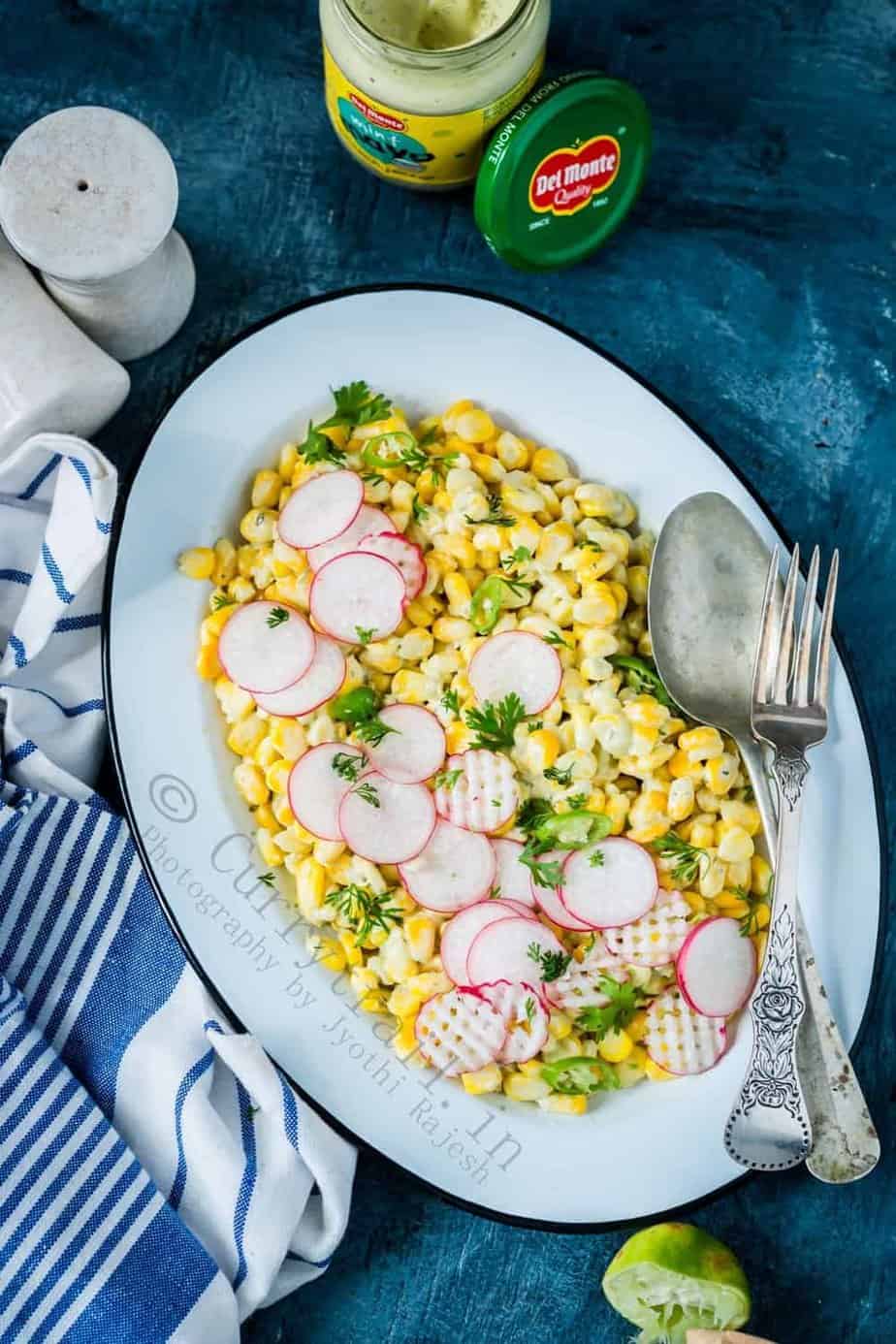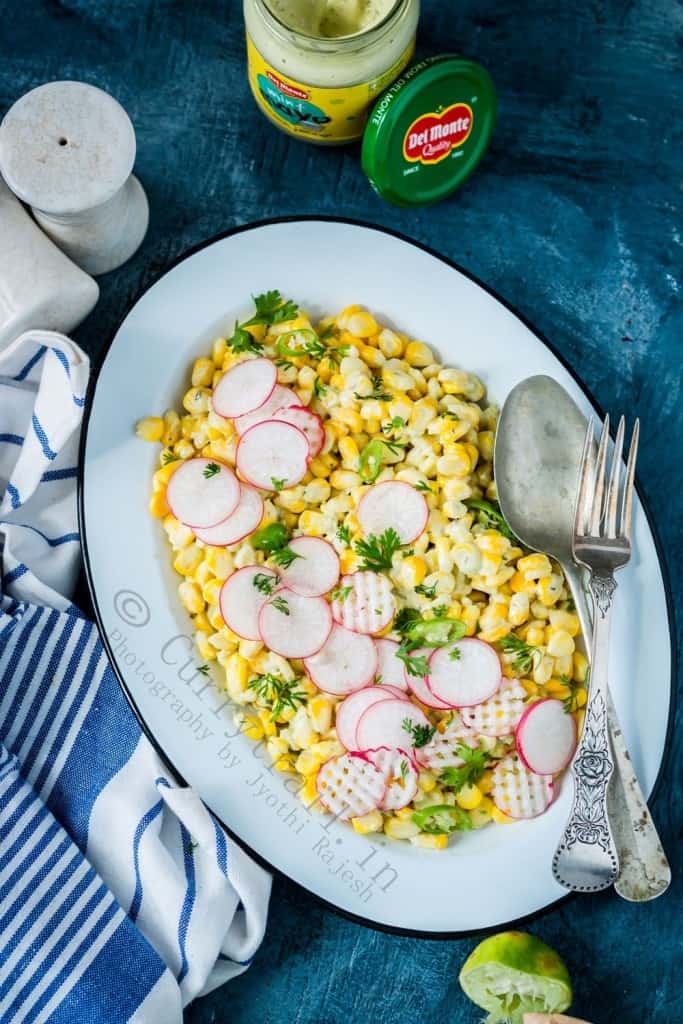 I love mint in my salads, the aroma of mint is just enough to lift up my spirits. Jalapeno and lime along with few generous spoons of mint mayonnaise added those wonderful flavors to the salad which exploded my taste buds. A minty, creamy salad dressing was on my mind when I decided to make corn salad with fresh baby radish. If you love minty dressing in you salads, give DelMonte's Mint Mayonnaise a try, you will love it!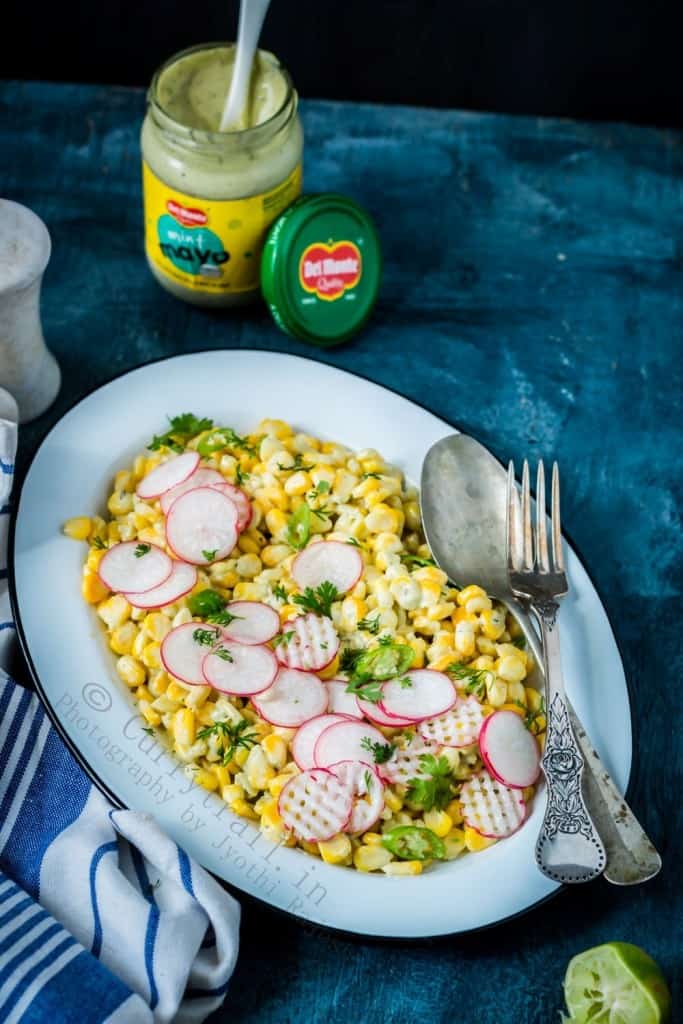 The spice from the Jalapenos, the creaminess from mint mayonnaise with wonderful minty flavor to it, and the delicious juicy corn with baby radish – this salad sure screams summer. Corn and summer always go hand in hand. But I love corn all time of the year. Grill it, boil it, blend it into soup or stir fry it…love all of them.
Ingredients
1 cup corn kernels (I used frozen sweet corn)
4-5 red baby radish, thinly sliced
2 Jalapenos, chopped
Juice of 1 lime
4 tablespoon DelMonte Mint Mayonnaise
1 tablespoon coriander leaves
1 teaspoon salt
1 teaspoon white pepper powder
Method
Boil corns and keep aside.
Transfer the boiled corns to a plate or bowl. Add DelMonte Mint Mayonnaise, salt and pepper, give it a mix.
Now add radish slices, Jalapenos, coriander leaves, mix.
Serve immediately as evening snack, or as side.
Disclosure – This post is sponsored by DelMonte India for using their mayonnaise products in my recipe, but all opinions expressed here are of my own.