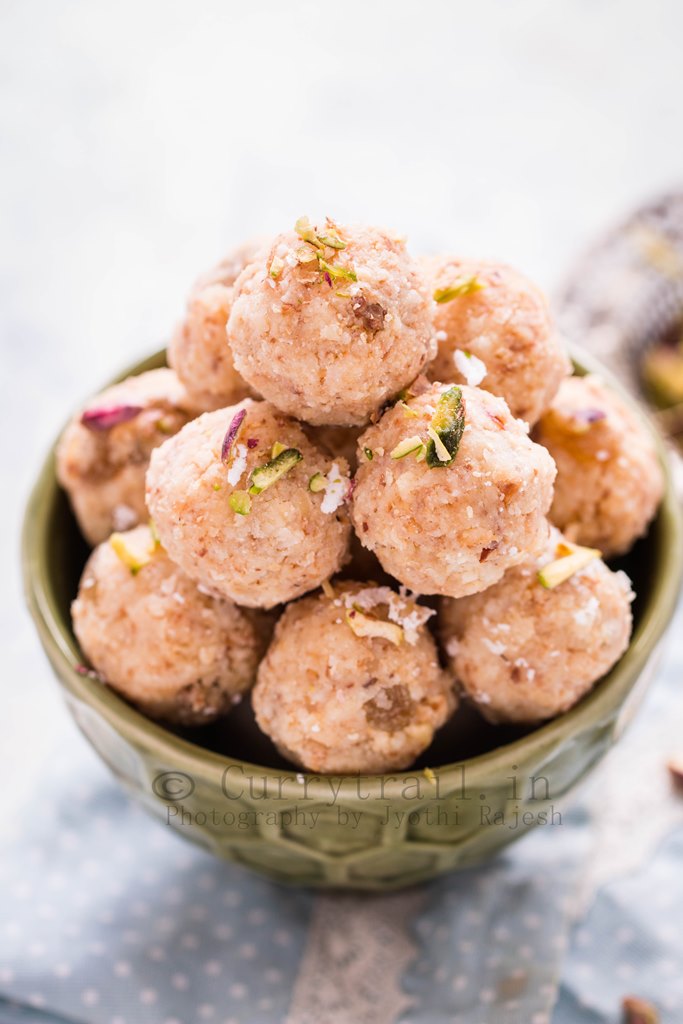 We all need a sweet life every now and then, right? Oh yes we definitely do. It's something amazing about every cuisine and Indian cuisine is no exception. Cooking an Indian food is something very dramatic I feel. There is all this dancing, spluttering going on in the pan. And talk about sweets, Indian sweets represents our way of life. Bright, colourful and very sweet! 😀 Don't you think!?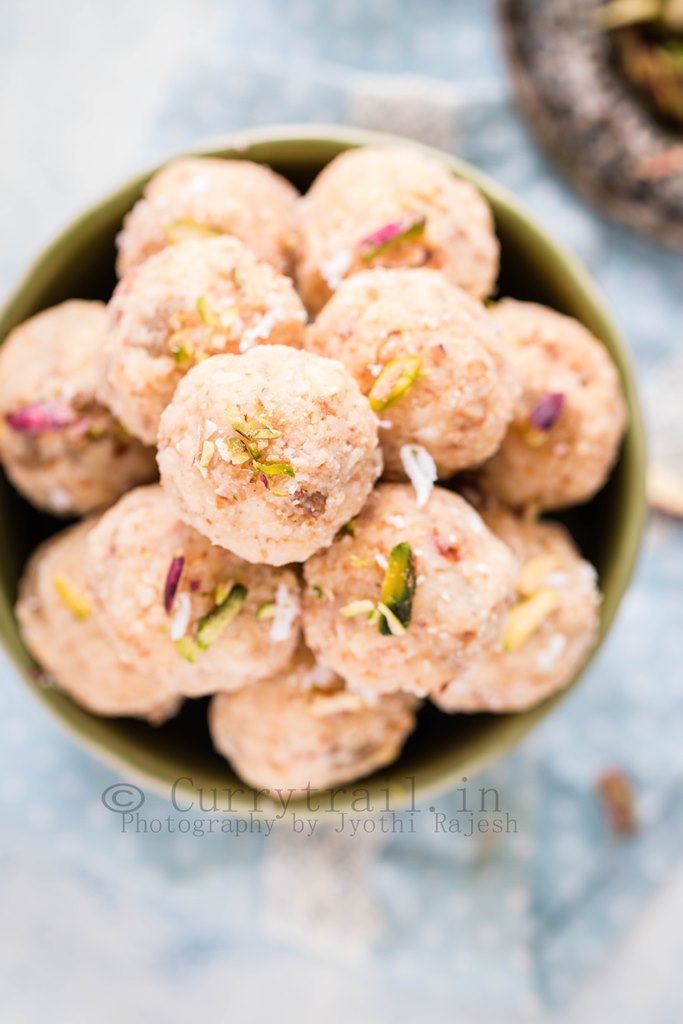 Sweets are the most essential thing you need to have during any Indian festival. The range of sweets we have in Indian is mind blowing. You walk into an Indian sweet store and your mind will go bonkers just looking at the variety of options you find. They are colourful, dressed up beautifully to tempt to enough to just pick one and pop into your mouth right away. The temptation is hard to resist.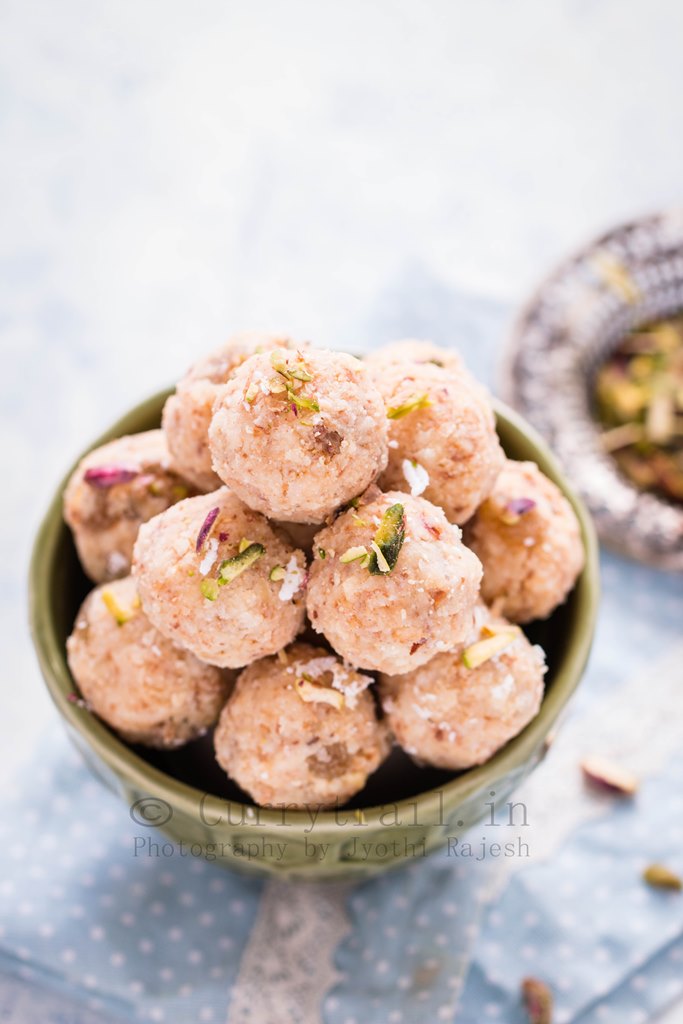 Talk about the dressings Indian sweets get – we have all kinds gold, silver, nuts, dried roses. All these just make that humble sweet prettiest.
Holi is just around the corner and I wanted to share a sweet recipe with you guys. A recipe that you need if you are not into elaborate cooking. This recipe that has been lying in my draft folder for many months finally made it's way to the blog. This is for all those readers of mine who wants to prepare something sweet without having to sweat it out in the kitchen.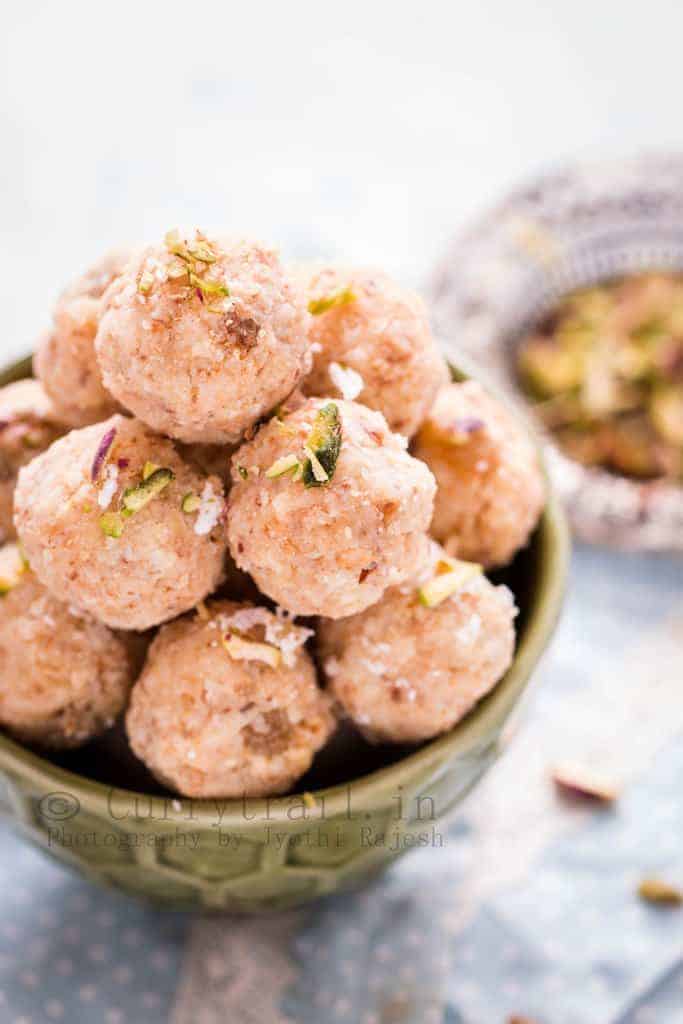 Coconut khoya ladoo is a common ladoo that you would have heard, cooked and tasted. A little twist to the usual coconut ladoo is adding a good amount of all your favorite dry fruits to make it an interesting one.
Try it out guys….
Wishing you all a very happy and colourful Holi!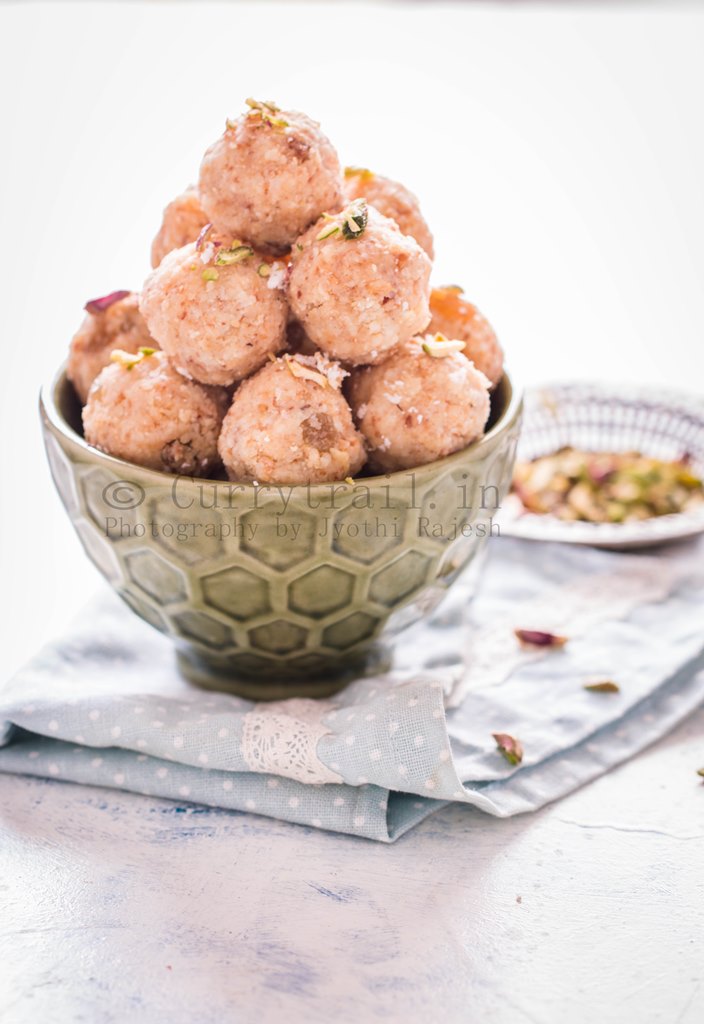 Ingredients
1 cup grated fresh coconut
½ cup khoya
½ cup chopped nuts(I used cashews, pistachios and almonds and raisins)
¾ cup sugar
1 teaspoon cardamom powder
Method
Dry roast the fresh grated coconut until it looses all moisture and starts to turn slightly brown.
Crumble the khoya and put it into the pan. With constant stirring cook the mixture. Khoya will begin to melt and will start binding with the coconut.
Add sugar and continue to cook.
Add chopped nuts and cardamom powder.
Cook until the entire mixture comes together and become dry.
Turn off flame and let it cool down a little bit.
Grease your hands with ghee. Pinch a ball of coconut-khoya mixture and roll into ball and place it on a dry plate. Repeat this for all the mixture.
Once completely cooled, store in air tight container in fridge. Consume with in 2 days.