Come let's dig into these coconut crusted French toast with chocolate,
Aka HEAVEN!
Because we all need extra deliciousness to get us through the week.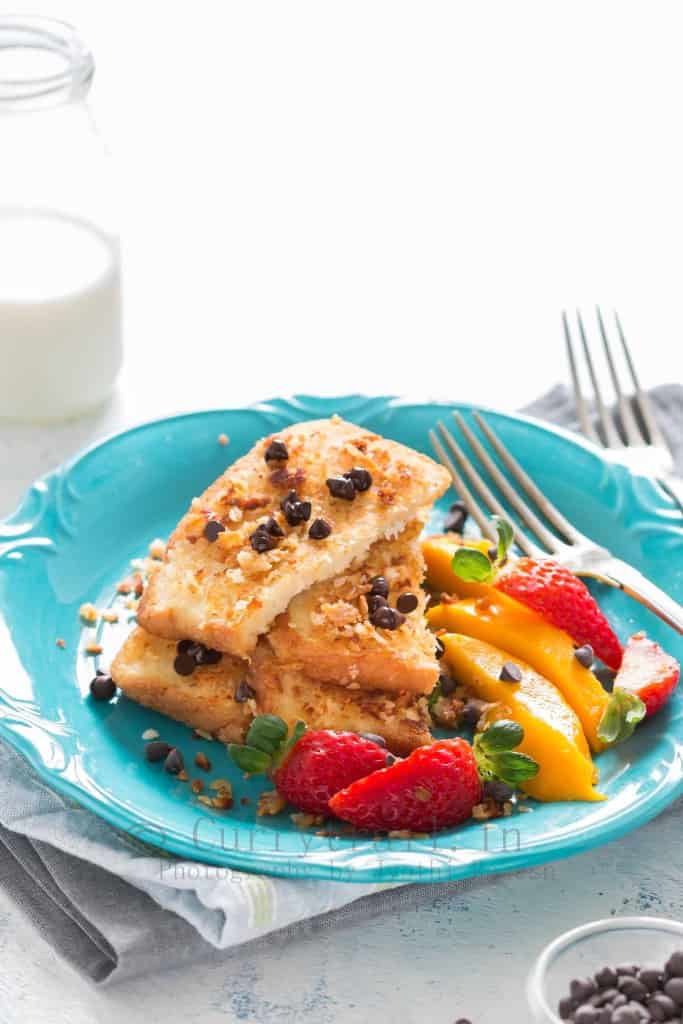 How do you start your mornings on an exciting note? Well you make French toast! Oh it sounds not so exciting right? Plain French toast? Well I have an idea. How about adding coconut and choco chips to the plain old French toast? Now, we are talking. If you love coconut and French toast then you will love this French toast! And adding choco chips is a treat! After all we want to start our morning with a treat, don't we?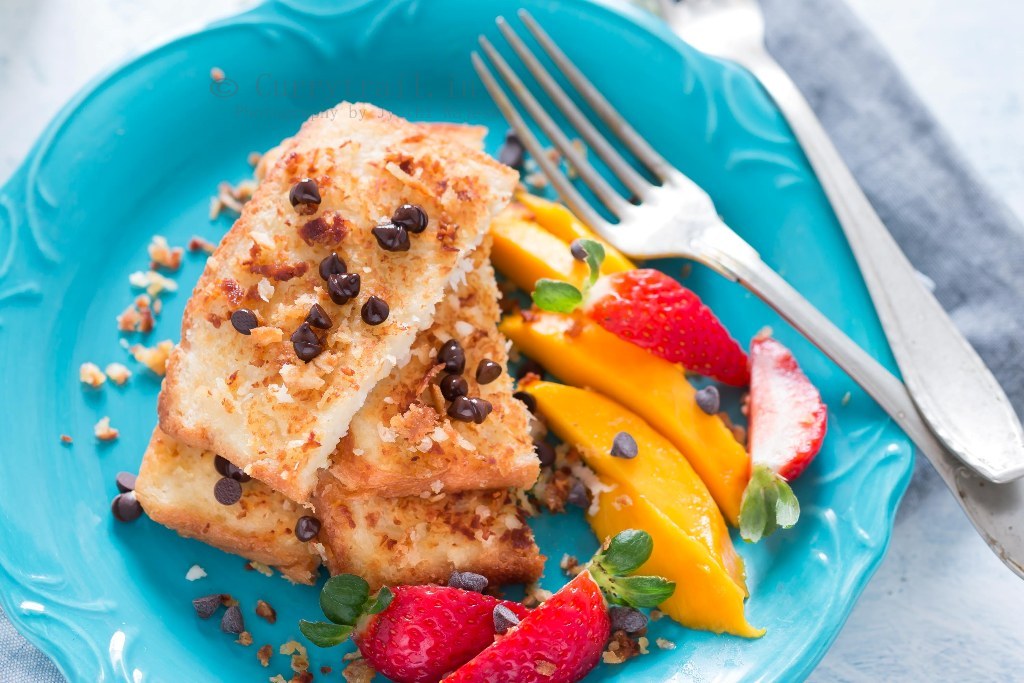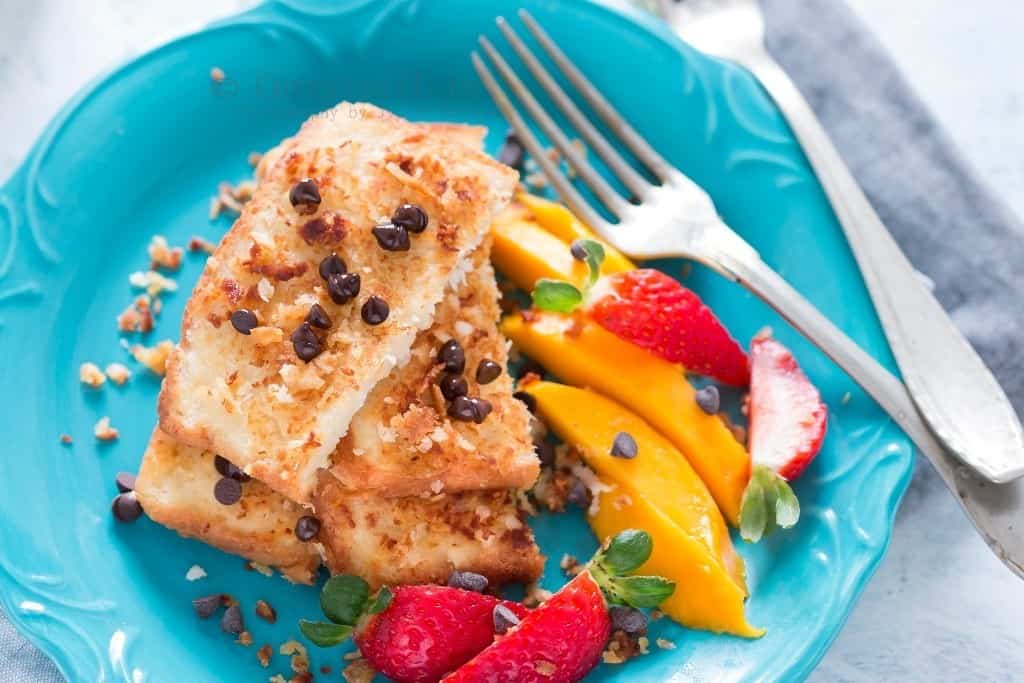 A simple custard mix with eggs, milk, cream and sugar, beaten well and spiced with nutmeg powder is a basic French toast dipping mix. Then coating with some toasted coconut and cooking with butter until browned and thrown in some choco chips and if you can also add chocolate syrup on top, too much chocolate is never a bad thing.
Don't worry I have taken care of your nutritional requirement too here. Add some fresh chopped fruits and there you have it, an indulgent and nutritional breakfast.
Ingredients
¾ cup milk
¼ cup cream
2 eggs
¼ teaspoon vanilla extract
A pinch of nutmeg powder
⅛ teaspoon salt
2 tablespoon caster sugar(reduce sugar quantity if your coconut is sweetened)
1 cup grated coconut
2 tablespoon Butter
6 slices of bread (best use French bread)
Maple syrup, chocolate syrup, mangoes, strawberries, for serving
Method
In a bowl whisk eggs, milk and cream well until frothy. Add vanilla extract, nutmeg powder, sugar and salt whisk again. Cover and leave it for 15 to 20 minutes.
Heat a pan. Add 1 tablespoon butter to the pan. Dip the bread slice in the custard mix and remove immediately. Gently press the excess liquid. Coat it with shredded coconut on both sides.
Cook the slices of bread until golden brown on one side and then turn and cook the other side.Repeat for rest of the slices.
Serve this coconut French toast with choco chip and any fresh fruit of your choice immediately.
Here's another close up of how delicious these French toast looks.
If you like this for your breakfast, you will sure like all breakfast recipes pinned under one board. Follow me on pinterest to get regular updates