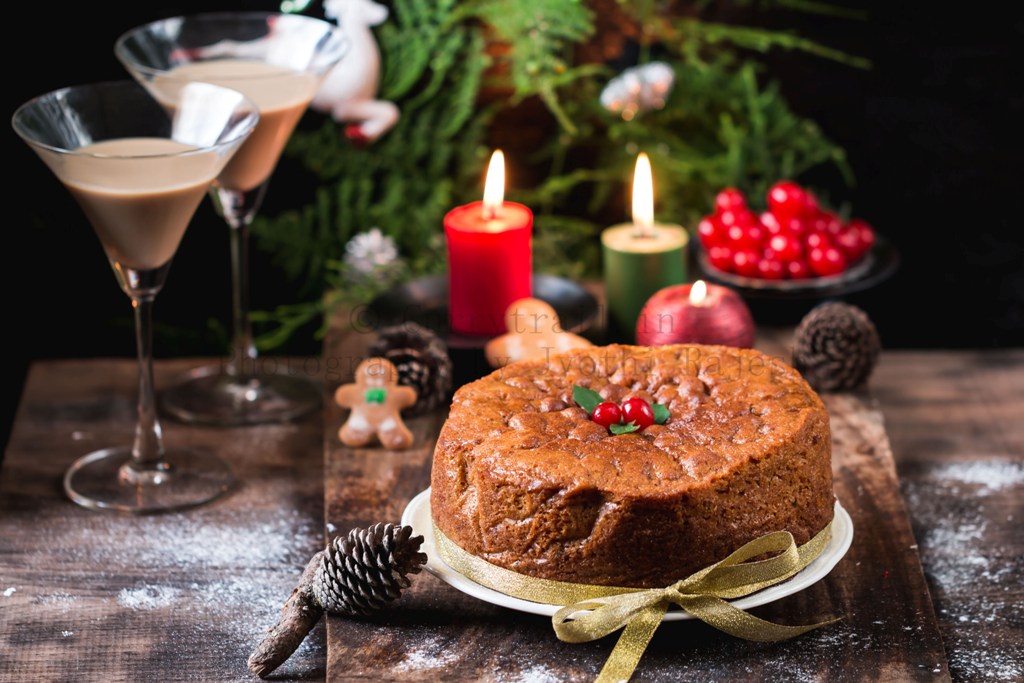 I have spent good 10 years in Convent School during my school days, I have very fond memories of Christmas. The decoration, the jingles, Christmas was celebrated with zest every December in my School. There were beautifully decorated Christmas trees, prayers, dances, and gifts for all of us. And the most important of all was the delicious fruit cake our Christian neighbors would very fondly share with us. The cakes were baked at home in an authentic way and it tasted heavenly. Oh my, ….I'm almost drooling remembering the taste of those wonderfully baked fruit cakes. Along with fruit cakes were of course a lot of other goodies shared.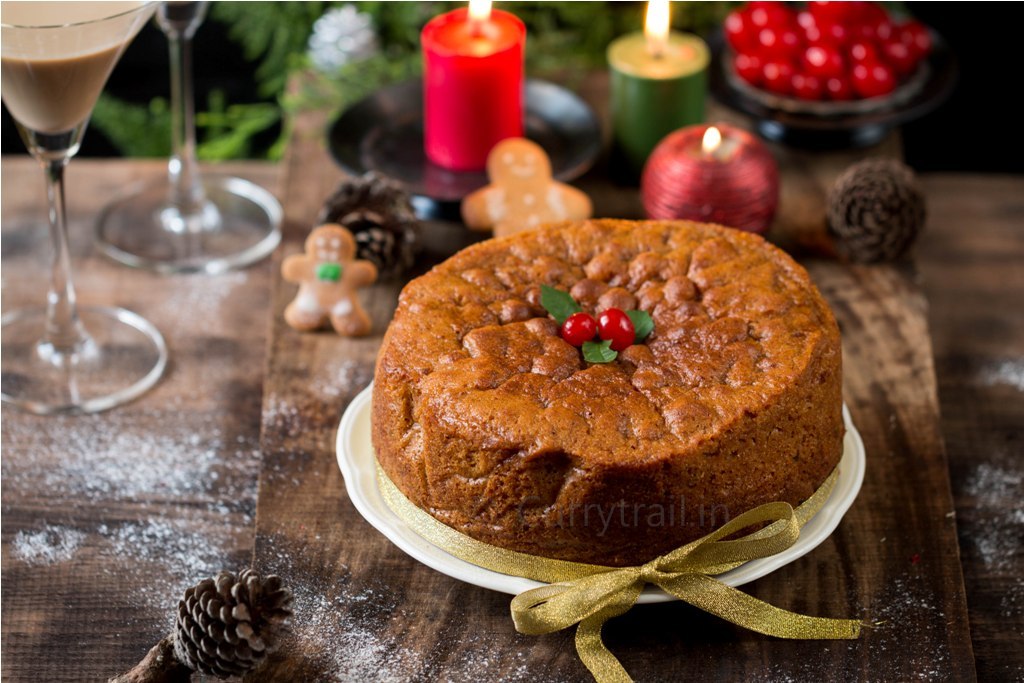 Though I'm not a Christian I love to celebrate Christmas for lot of reasons. Some people get irritated that people celebrate Christmas for wrong reasons like for gifts and cakes, forgetting the real purpose and meaning behind Christmas. I personally feel, there is no harm in celebrating Christmas or any other festival even if it's for the purpose of giving or receiving gifts and goodies, as I think it's better than doing other nasty things.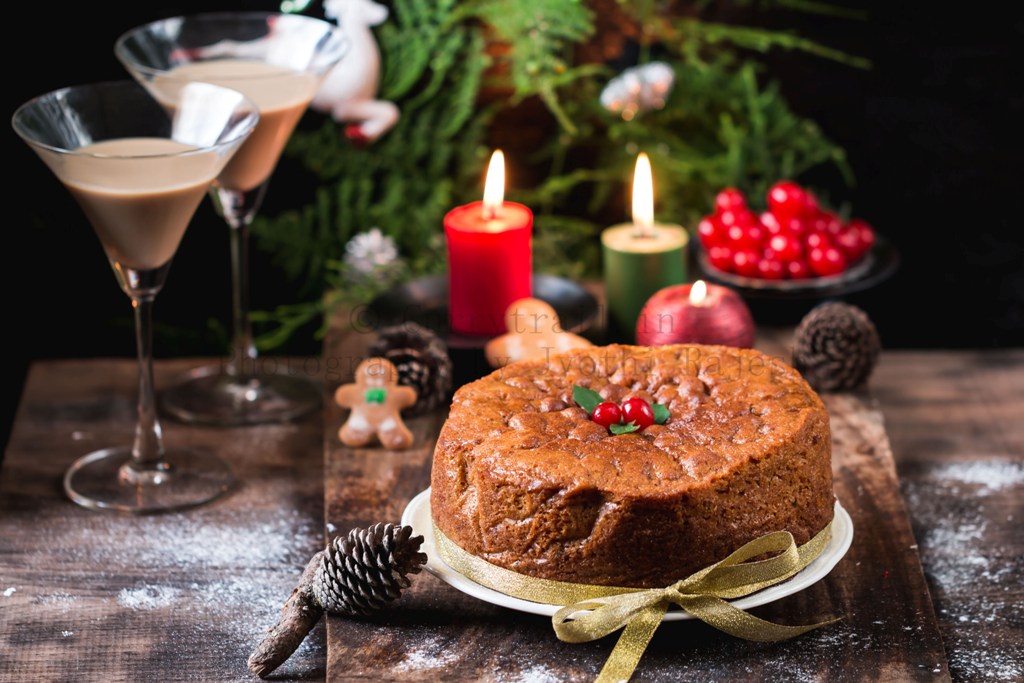 Each person has their own list of 'must have' foods for Christmas. For me, it is the fruit cake; that wonderful combination of nuts and dried fruits. If you have ever made a Fruit Cake you know that what really sets this cake apart is how we repeatedly feed the cake, over time, with alcohol (rum, brandy, whisky). This gives the Fruit Cake a subtle rum/brandy flavor and a moist texture, plus it also allows the cake to be stored for ages and ages. Of course, the step of repeatedly brushing alcohol on the cake means we have to make it well in advance of Christmas. Christmas rich rum fruit cake is a tradition on its own.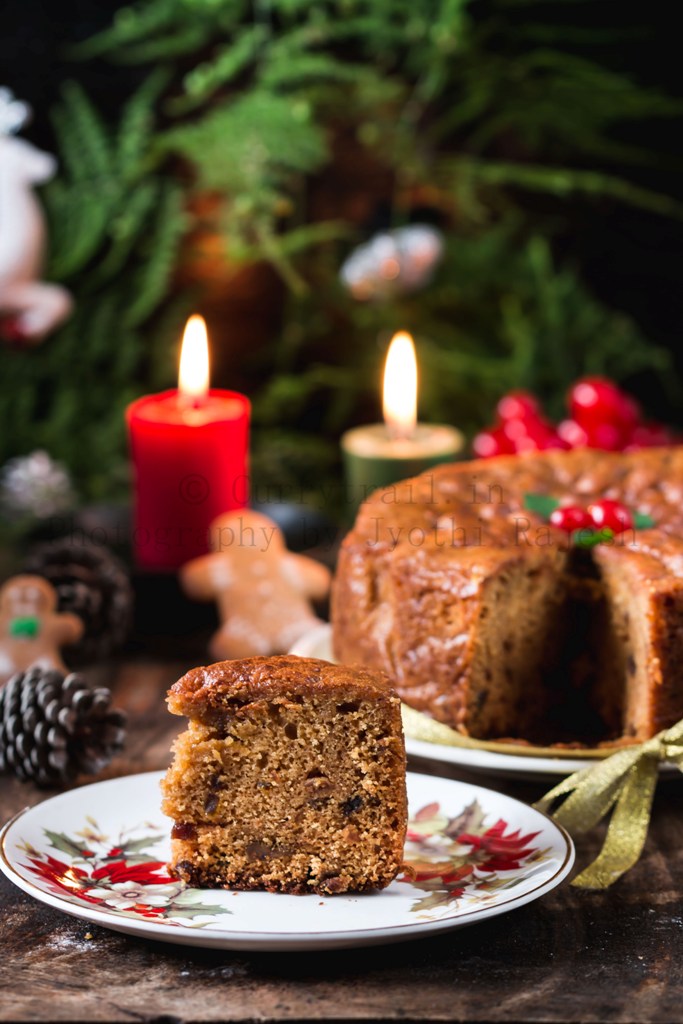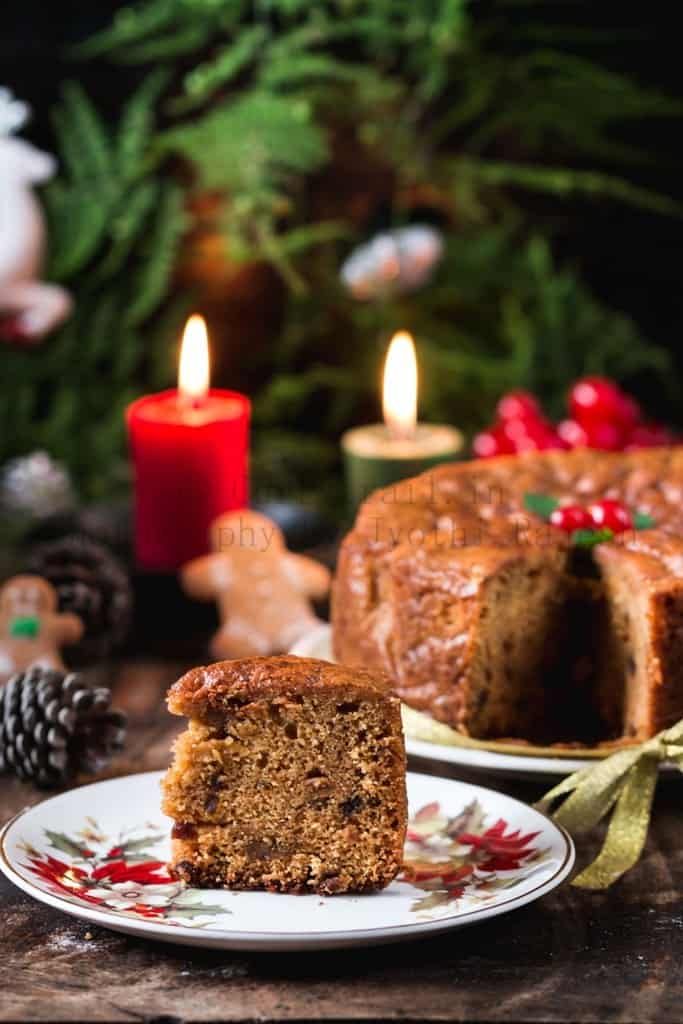 Here is how I made it
Ingredients
2 cups + 2 tablespoon all purpose flours
1 ¼ cups sugar
1 cup butter (room temperature)
5 eggs
½ teaspoon baking soda
1 teaspoon baking powder
½ teaspoon salt
1 teaspoon dry ginger powder
1 teaspoon cinnamon powder
1 teaspoon cardamom powder
½ teaspoon nutmeg powder
½ teaspoon clove powder
1 ½ teaspoon vanilla essence
¾ cup caramel sauce (click here for caramel sauce recipe)
2 cups soaked dried fruits (click here to learn how to soak dry fruits in caramel and rum)
Instructions
1.Pre heat the oven at 150 degree centigrade. Line up three 8 inch round pans with butter and parchment paper on the bottom and the sides of the pan. Butter on top of the parchment paper as well. Take a strip of thick cotton cloth(like that of a towel) wet it and pin it around the base of the cake tin. This is will prevent the cake from getting doomed end and thus you get flat top cakes.
Add 2 tablespoons of flour onto the dry fruits and crumble it using your finger tips to coat the fruits with flour. Set aside. This is done to avoid the fruits sinking to the bottom of the cake.
Sift together all purpose flour, baking powder, salt, and spices. Keep aside.
Add butter, granulated white sugar and in a bowl of your electric beater. Beat butter and sugar on medium high speed for about 5 to 7 minutes until creamy, pale and fluffy.
Add the eggs one by one and beat for about one minute after the addition of each egg on medium speed. Add a teaspoon of flour along with egg to avoid curdling.
Add vanilla extract and beat for about a minute until it combines well.
Add ⅓rd of the flour mixture into the batter at a time and beat on low speed just until combined. Do not over mix. Continue till you have added all the flour.
Add the dry fruits mixed in flour to the batter. Mix well gently.
Pour batter into the prepared tins. Bake in pre-heated oven at 150 degree C for 35 to 55 minutes until the top is spongy to touch and a tooth pick inserted into the center comes out clean.