When it comes to chicken, I like them all! Curry it, roast it, fry it, or biryani it, I love them all! 'biryani it', is that even a word. Who cares, when there is chicken, I don't care about anything else.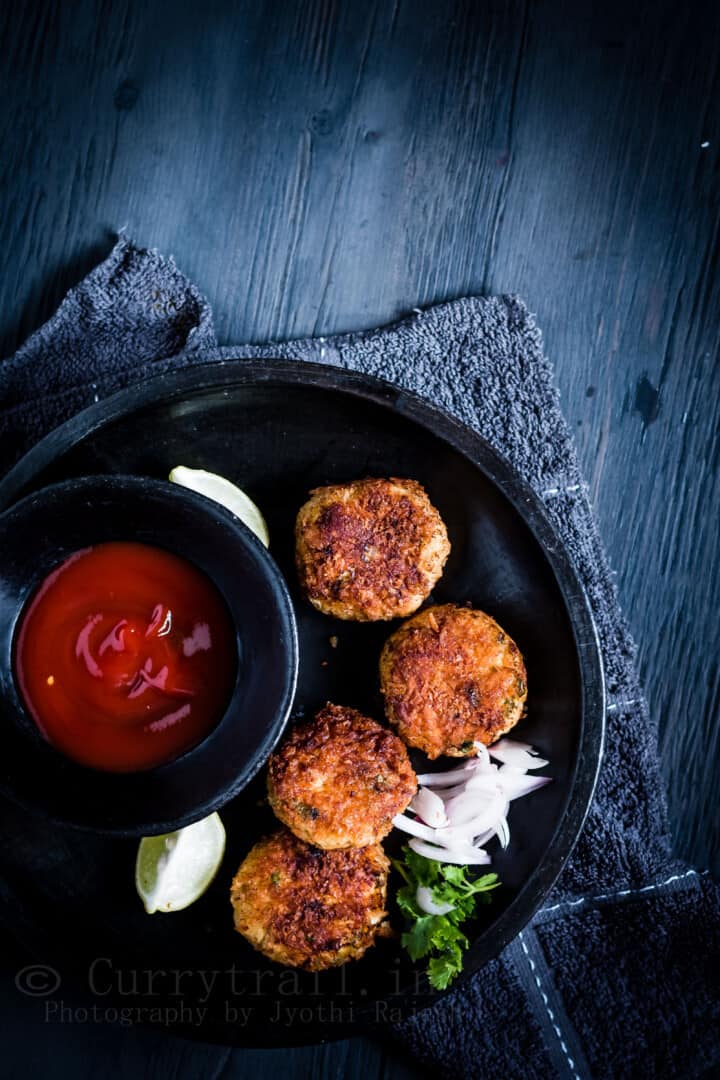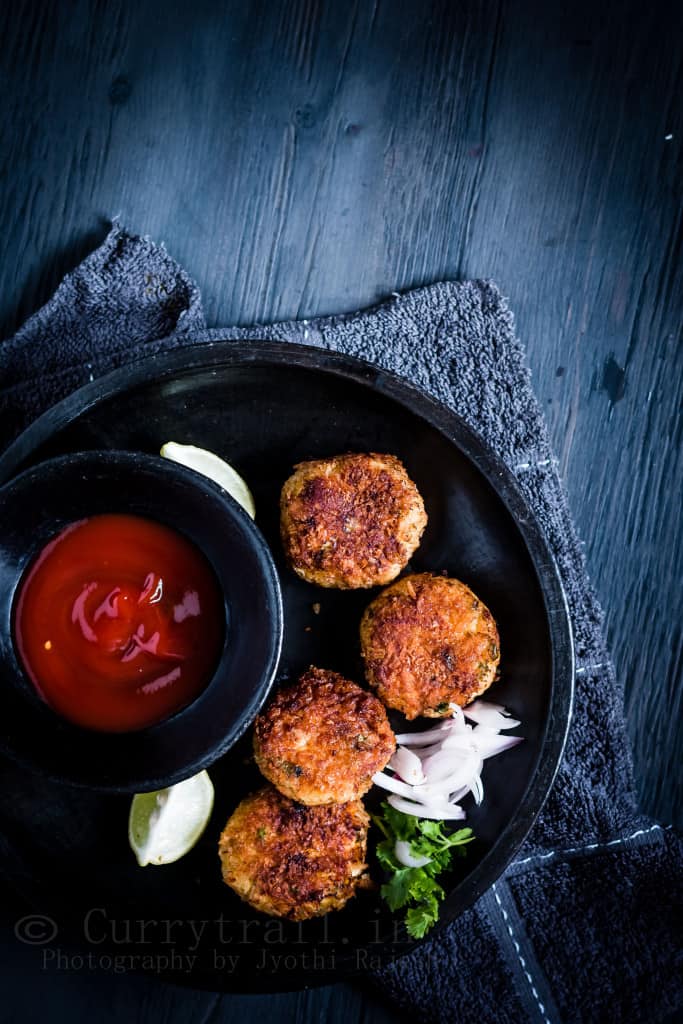 Lay down a table with full meat on it, and I am sure I will go pick chicken first. And if at all I like what I see, I would do sea food as well. My son is totally a chicken person just like me! And I am not complaining at all.
By now, you guys know that I keep away from 2 things. 1 – deep fried food and 2 – sweets/desserts. The reason I shy away from deep fried food is not calories in the first place. No, really. I stay away from deep fried food, mostly, because I don't feel good after eating it. Like my tummy start feeling weird and I never get any satisfaction after eating deep fried food.
And desserts – I keep away from it, just simply because I don't have a sweet tooth, period. I know most of you would have your jaw dropped to the floor reading this. I really mean it though.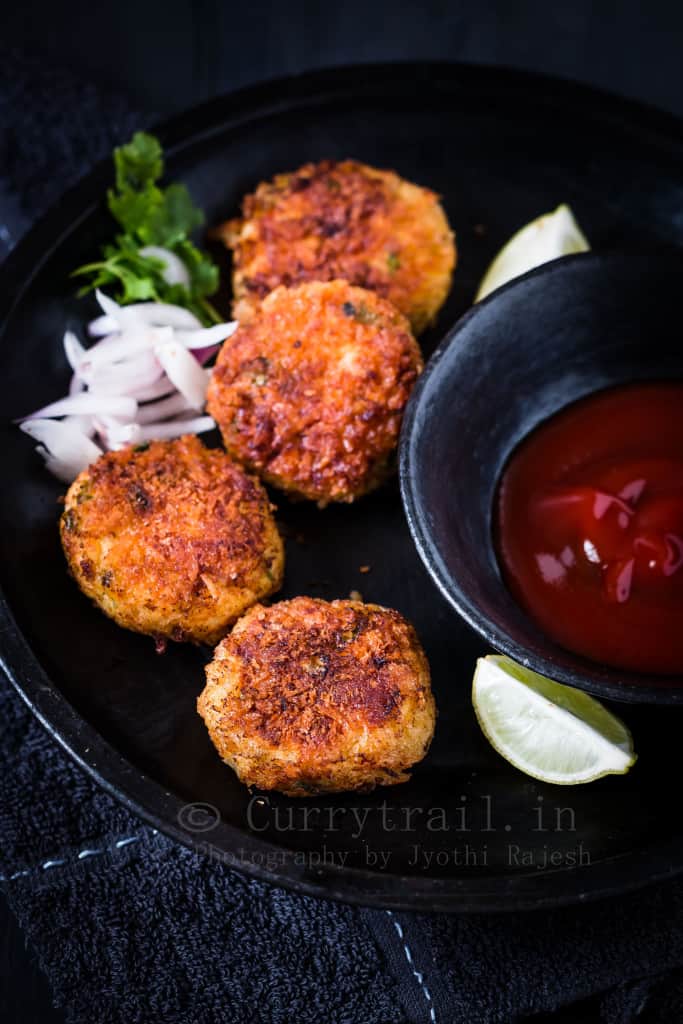 Now don't call me 'lucky you'. You must be thinking I am all slim and fit! 🙁 Unfortunately no, I have few kilos to loose in spite of not taking "much" deep fried food and sugar! :'(
If you are a person who shy away from deep fried food, this pan fried chicken cutlet is just perfect for you. Without compromising on the taste this starter is perfect on a grey day with some hot chai. Or serve it as a side dish with your regular meal. Without deep frying you still get the perfect crunch on the cutlet by using panko bread crumbs.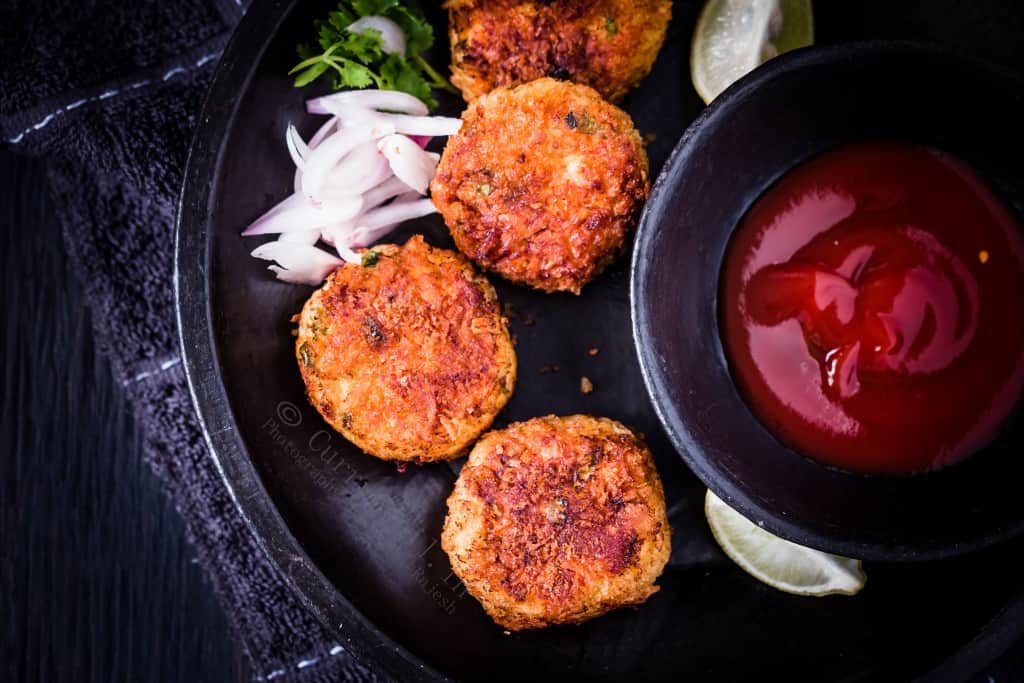 Ingredients
250 grams minced chicken
1 onion, finely chopped
3 green chilies, finely chopped
5 tablespoon coriander leaves, finely chopped
1 teaspoon ginger-garlic paste
½ teaspoon turmeric powder
1 teaspoon red chili powder
1 teaspoon pepper powder
1 teaspoon garam masala powder
Salt to taste
Oilf or shallow frying
For coating
1 egg, beaten
½ cup panko bread crumbs
Method
Mix all the ingredients together in a bowl. Divide the chicken mixture into equal sized portions.
Heat a pan. Add 1 teaspoon oil.
Roll the chicken mix into patty shape. Dip the patty in egg first and then roll it in panko bread crumbs.
Place it on hot pan and cook on medium flame on both sides and edges until cooked.
Serve hot with tomato ketchup.
You guys like non vegetarian food? Good, that's why we are friends, you see 😛 . Btw, I have some amazing non vegetarian recipes from around the world just for you guys on my pinterest board meat lovers world. Don't forget to follow me on pinterest.