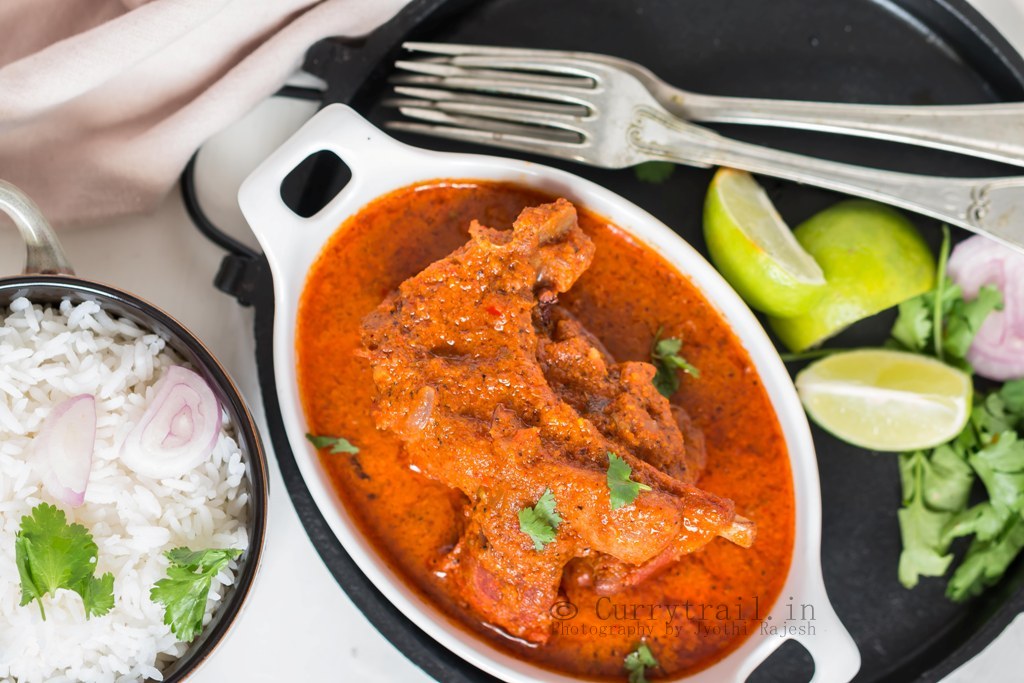 Dreams! Some good ones, some weird ones and some scary ones! As a kid I used to wonder how dreams are formed. Who makes those scary weird dreams? How do those dreams get into our head? Why dreams are made only in the night?(well mostly!) These questions sometimes would make my head spin. I used to ask my mom about dreams and 100 questions related to it. She would always try to make up some answer for my questions. And for the most weird(tough) questions, the ones she would not be able to make up anything, she would simply try to say, "God designed it like that!" "God made it" "God… this… God that.."! As a kid I was never convinced with some of the answers. I even cried with frustration of not being able to understand why's and what's!
Now being a parent I completely understand why mom gave me those answers, especially the ones with "God….". Some of the questions asked by a kid are simply difficult to answer. Daughter has been asking a lot of questions past few years now and her latest topic is "Dreams".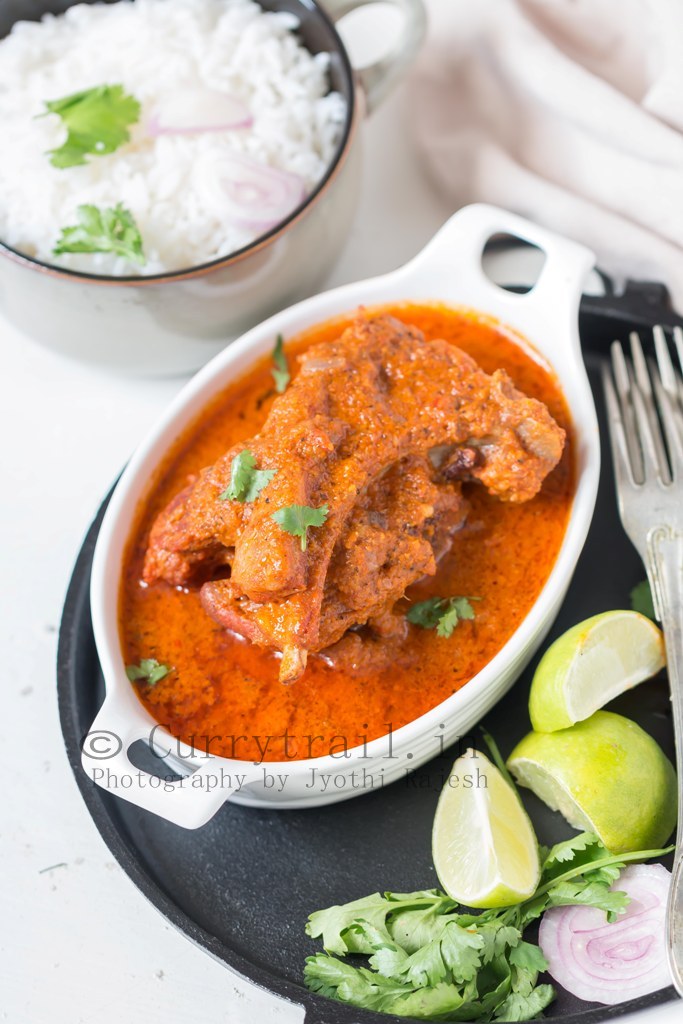 Every time I am unable to answer her question, I simply tell her, "let's wait for dada(Raj). He knows a lot and maybe he will know the answer to your question" 😛 and the moment Raj enters the house, right near the door she would stop him and shoot those questions at him. Some of the days he gives back a puzzled look not able to connect the conversation she is making. She just goes on and on with her 100's of questions and throughout that he would be mum with a puzzled look trying to understand what she is trying to ask. At the end she gets irritated and shouts at him, "why are you not answering? Amma told you know a lot, but you don't know anything!" 😛 See that's the way I dodge the bullet and escape from the situation 😀
Some of my dreams that I remember –
Most fascinating dream – I dreamt of having Shahrukh Khan in place of Raj. 😛 No I mean it for real. And I told about this dream to Raj the next morning blushing. He gave me a dirty stare and walked away without commenting.
Most scary dream – I am falling off from a plane crash and the dream was all about falling, falling and falling. I did not hit the ground, water, nothing. The entire time I was just falling and the fear of falling was all I had in the dream. I tried very hard to wake up to end the dream, but I simply couldn't. It went on and on and on. Finally I have no clue what I did, but I actually fell off from the bed and I was awake. I was startled, confused and was finding hard to breathe. After a couple of minutes, I returned back to reality and I was so glad I was alive. Amazing part was I could remember the dream.
Most of the time, we don't remember the dreams, but I do, at least most of them if not all!
Do you remember your dreams after you wake up? What was your most fascinating and scary dream ever? I would love to hear.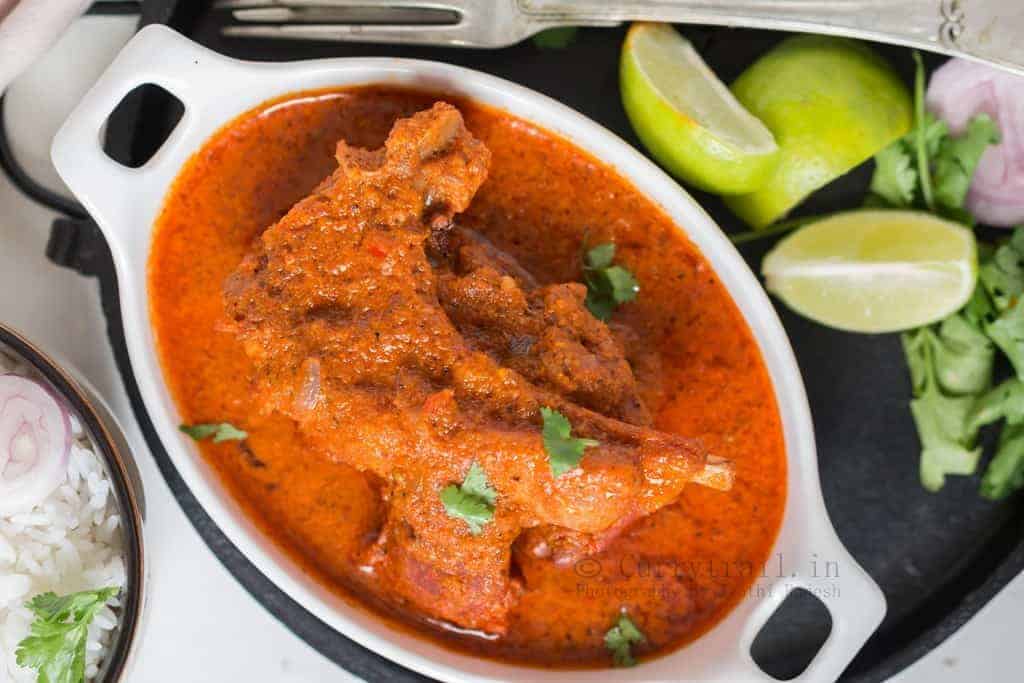 Talking about dreams, I would love to dream about food. One dream that I would wish would never end and I can sleep longer to continue the food dream. And I would love to have this Chettinad Mutton Chops Kozhumbhu featuring in my dreams :P. Who wouldn't love to dream about food right? Especially we women, after a certain age, we tend to gain weight even by merely looking at food. When eating all yummy food is "not advisable" for us, we would definitely love to at least think and dream about it, don't we?
This Chettinad Mutton Chops Kozhumbhu is one of my signature dish. Do give it a try and relish it. And if you cannot relish it, at least dream about it! 😀
Please note – this kozhumbhu is a spicy curry. Please adjust the spice levels according to your spice preference
Ingredients
500 grams mutton chops
2 onions
3 tomatoes
1 tablespoon ginger- garlic paste
1 green chili
1 teaspoon cumin seeds
1 ½ teaspoon black pepper corns
½ teaspoon mustard seeds
1 tablespoon coriander seeds
2 dried red chilies
1 teaspoon red chili powder
1 teaspoon coriander powder
½ teaspoon turmeric powder
4 cloves
1 inch cinnamon stick
1 bay leaf
Salt to taste
2 tablespoon oil
For Marination
1 teaspoon red chili powder
1 teaspoon salt
Cooking mutton
1 finely chopped onion
1 teaspoon cumin seeds
Coriander leaves for garnish
Method
Clean and wash mutton chops well. Marinate the chops with 1 teaspoon red chili powder and salt for about 2 to 4 hours. To the marinated mutton add 1 teaspoon cumin seeds and 1 finely chopped onions and 1 cup water and pressure cook for 3 to 4 whistles.
Chop onions fine and puree them along with green chili. Chop tomatoes and puree it separately. Keep aside.
Heat a pan. Dry roast cumin seeds, black pepper corns, coriander seeds, dried red chilies and mustard seeds. Roast them on low flame for about a minute until it starts to splutter. Be careful, these whole spices can burn easily. So make sure you reduce the flame and roast it for about a minute. Remove from flame, let it cool and then grind into powder.
Heat 2 tablespoon oil in a wide pan. Add cloves, cinnamon stick and bay leaf.
Add onion green chili paste and sauté till raw smell of the onion paste is gone.
Add ginger garlic paste and cook till raw smell of the paste is gone.
Now add tomato puree and cook till tomato puree thickens and oil separates from the edges of the pan.
Now add spice powders- red chili powder, turmeric powder, coriander powder and the powdered spice mix along with salt. Cook for about 1 minute.
Add cooked mutton chops along with the water in it. Simmer and cook for about 25 minutes. Add water if needed. Check for salt.
That's it. Spicy Chettinad mutton chops kozhumbhu is ready. Serve hot with steamed rice or dosa or even idli.
Please note – this kozhumbhu is a spicy curry. Please adjust the spice levels according to your taste.