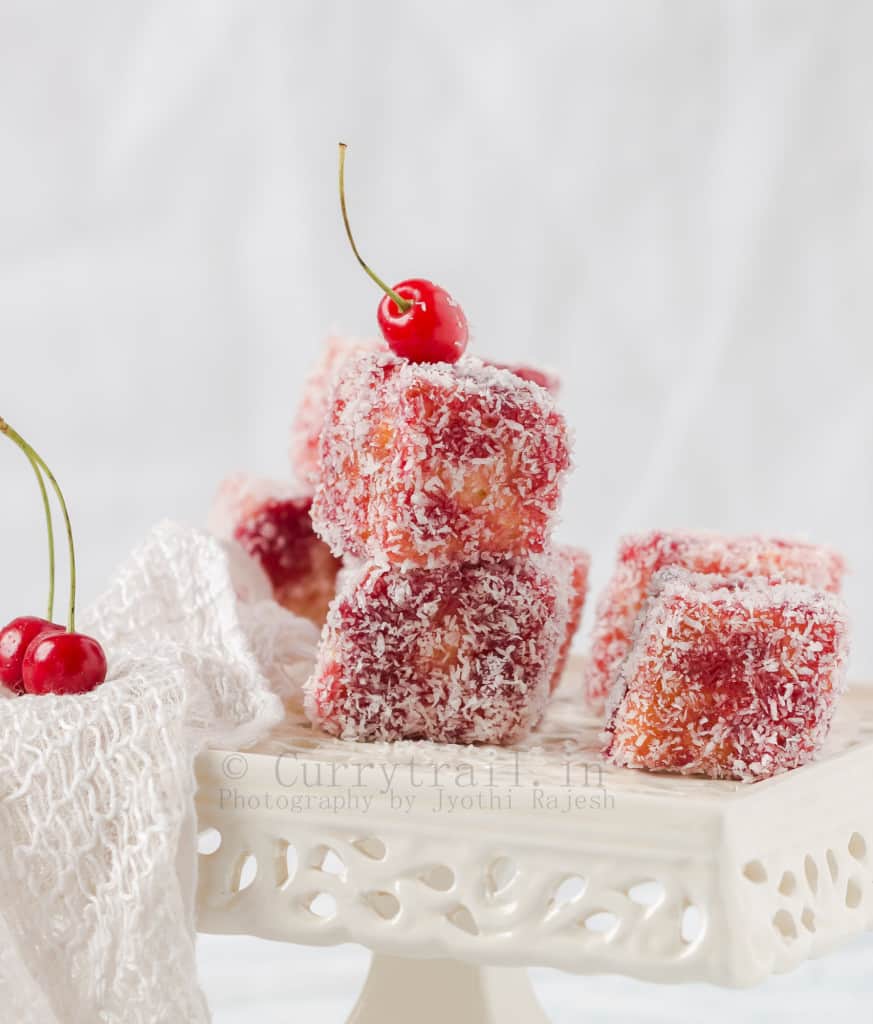 There are some dishes that not just look pretty but tastes delicious too, and I'm talking about lamington, cherry lamington to be more specific!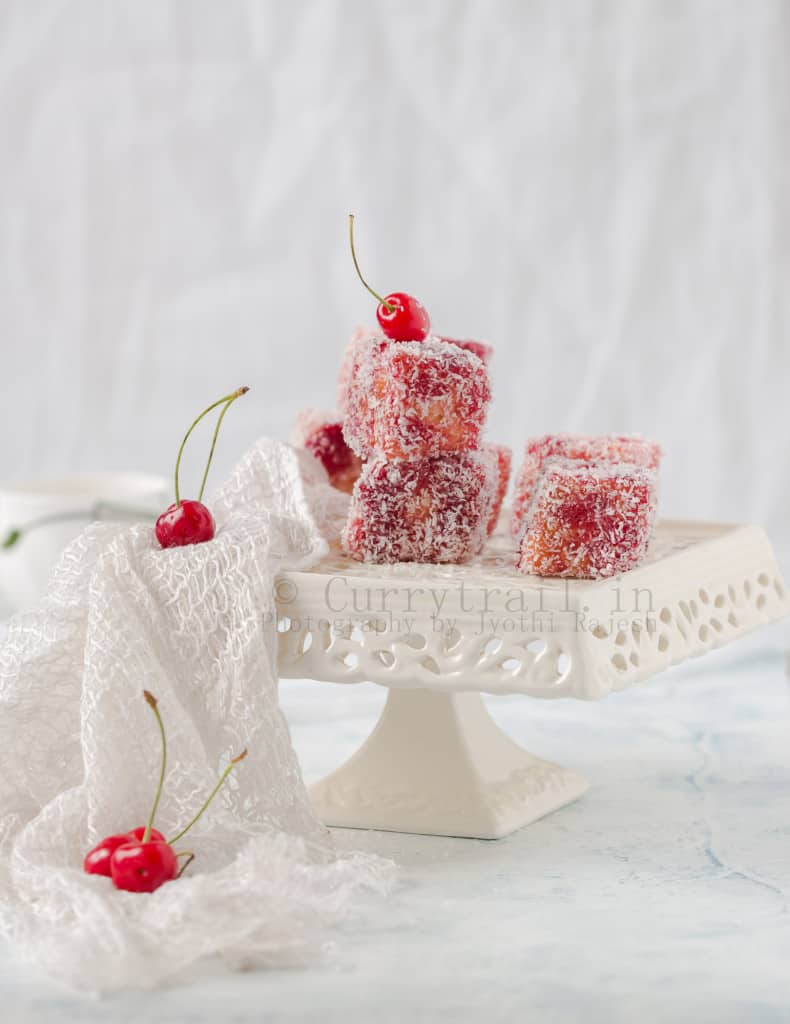 This was the first time I had ever tried to make a lamington and I must say it was so much fun. I can imagine making these again with kids, taking their help. Dipping the cake in jam and then coating it with coconut to see suddenly boring brown cake transformed into these cute little, red beauties was like a dream. The child in me was jumping in excitement to see the transformation.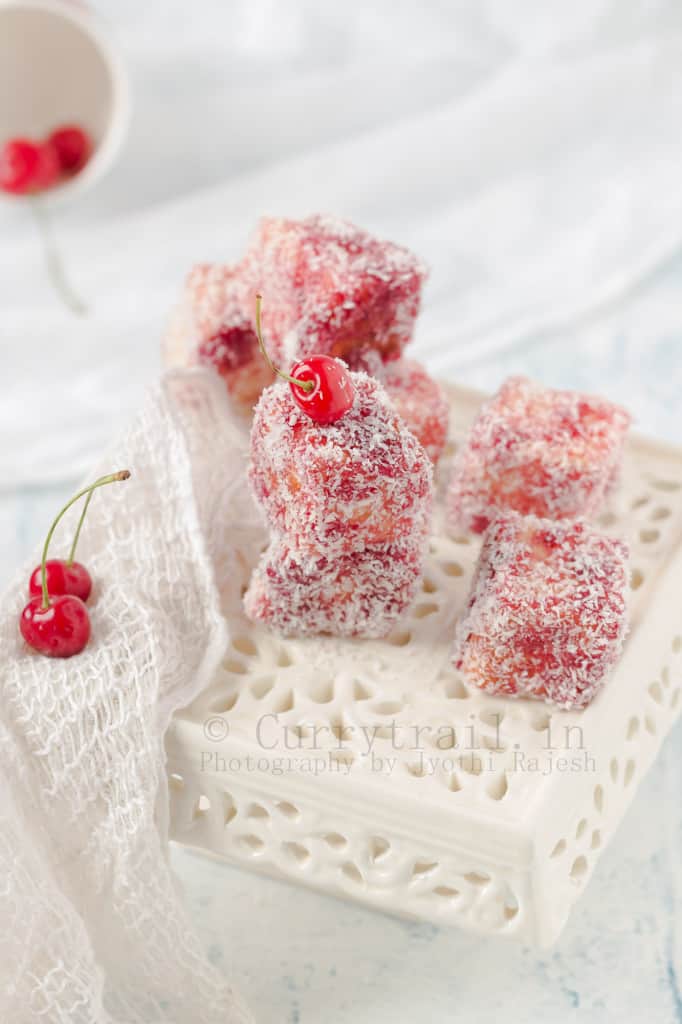 Lamingtons are Australian delicacies which are made of sponge cake dipped in a chocolate or jam filling and coated with coconut. It's a perfect treat along with tea.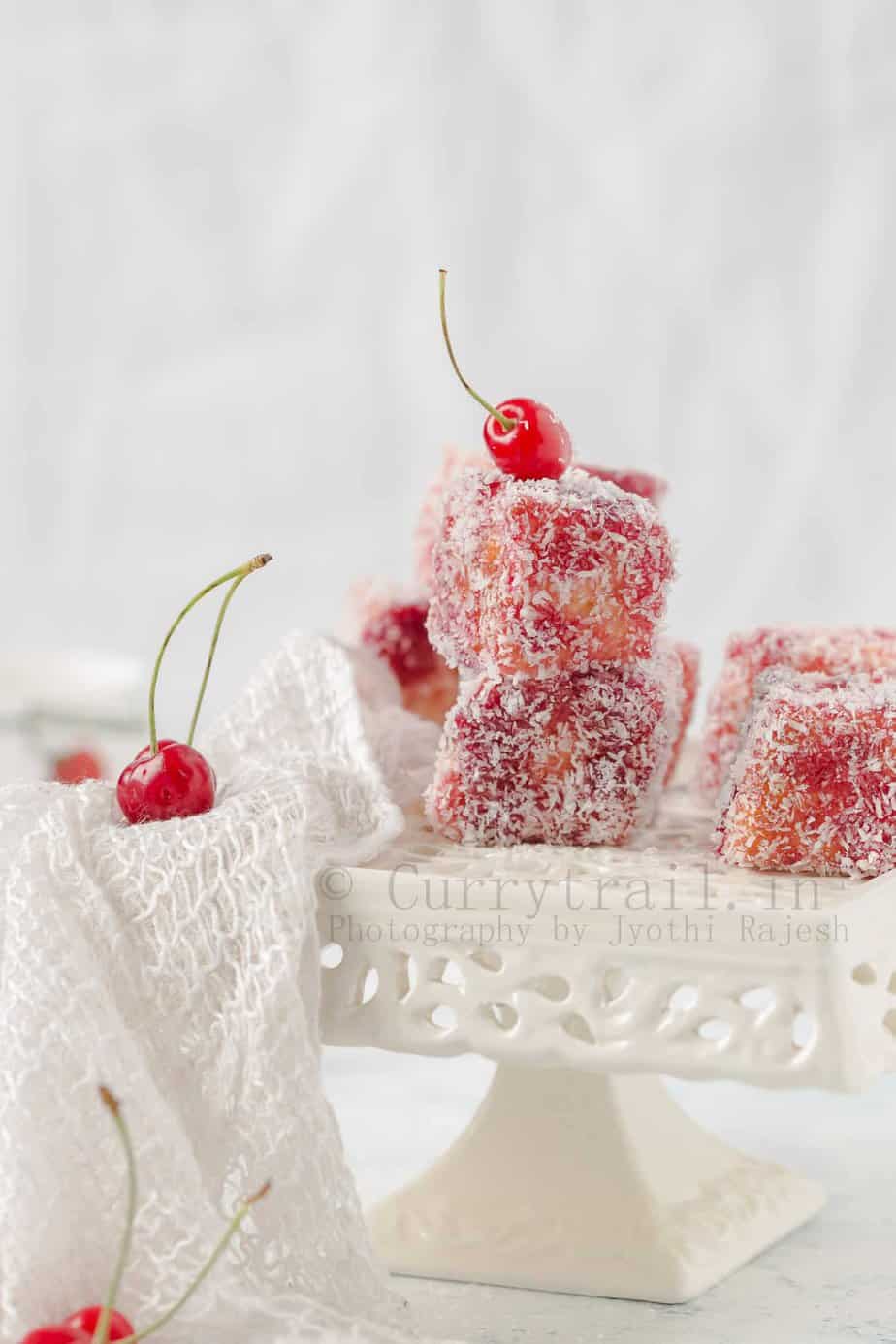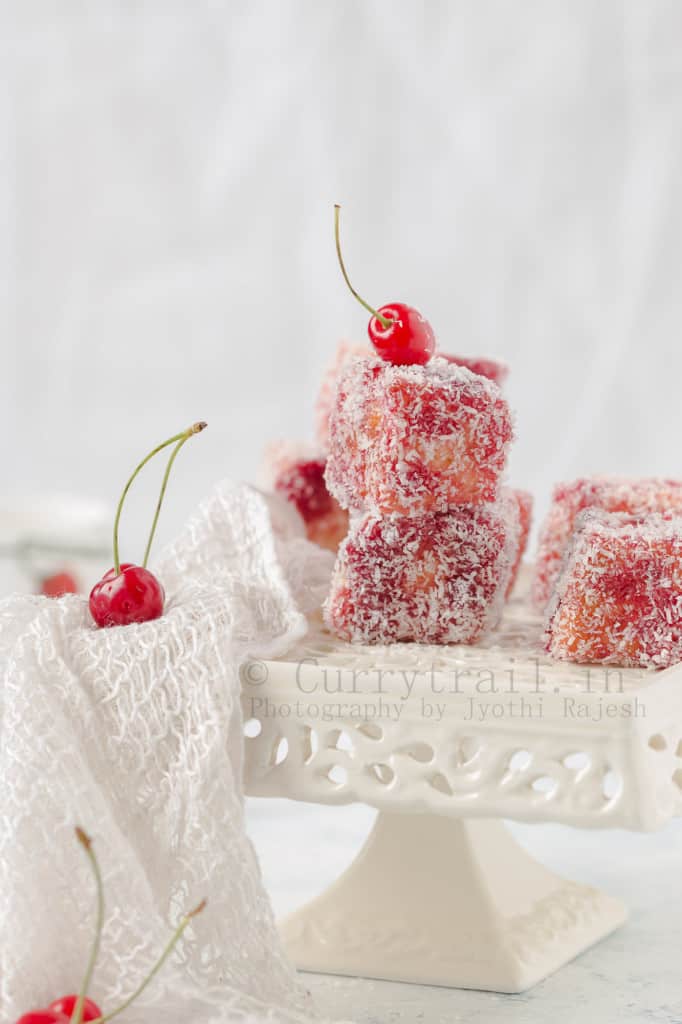 This sponge cake is soft and moist, but not very spongy. It is stiff enough to cut into squares, and they do not crumble easily while coating it in jam.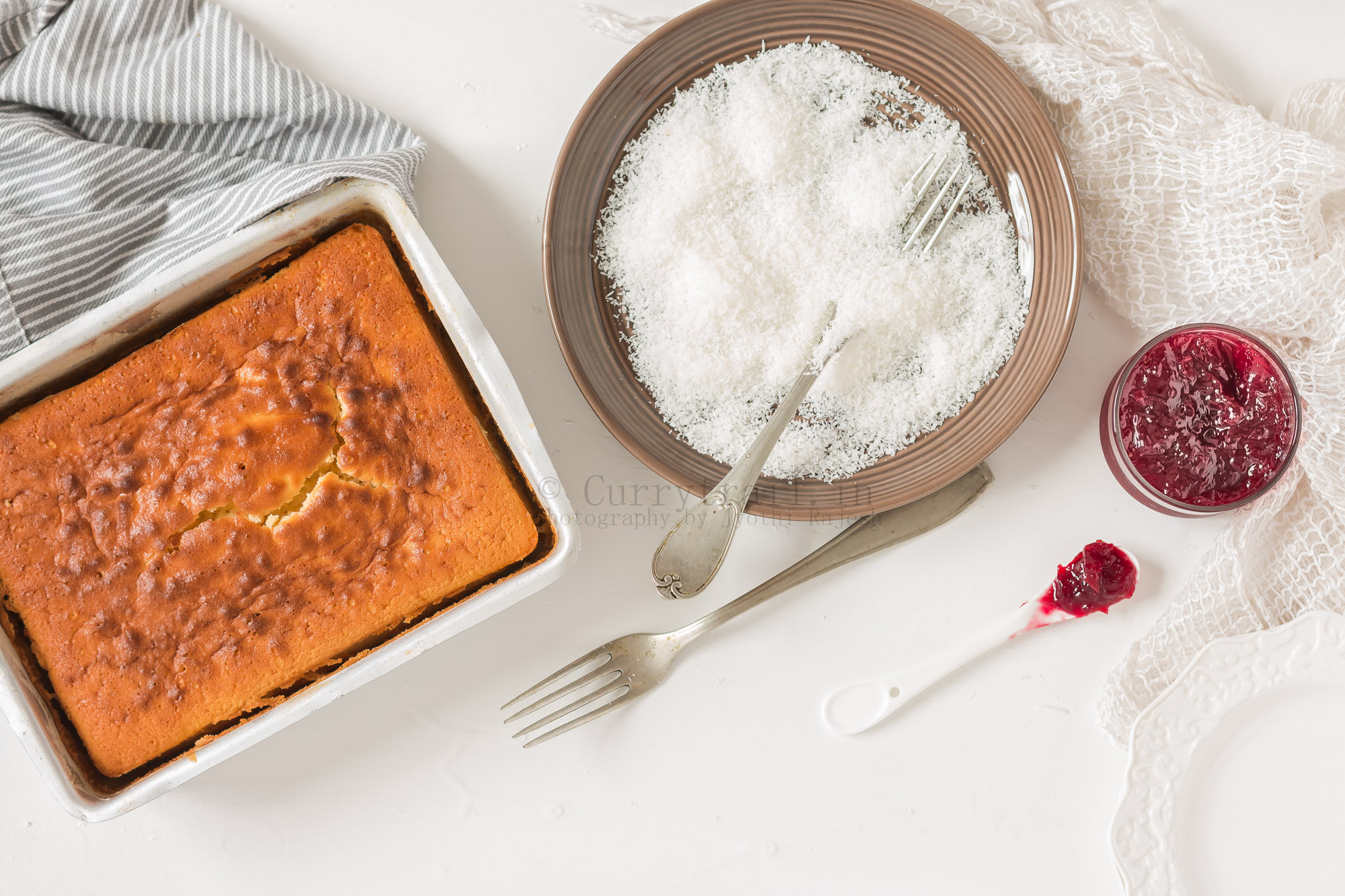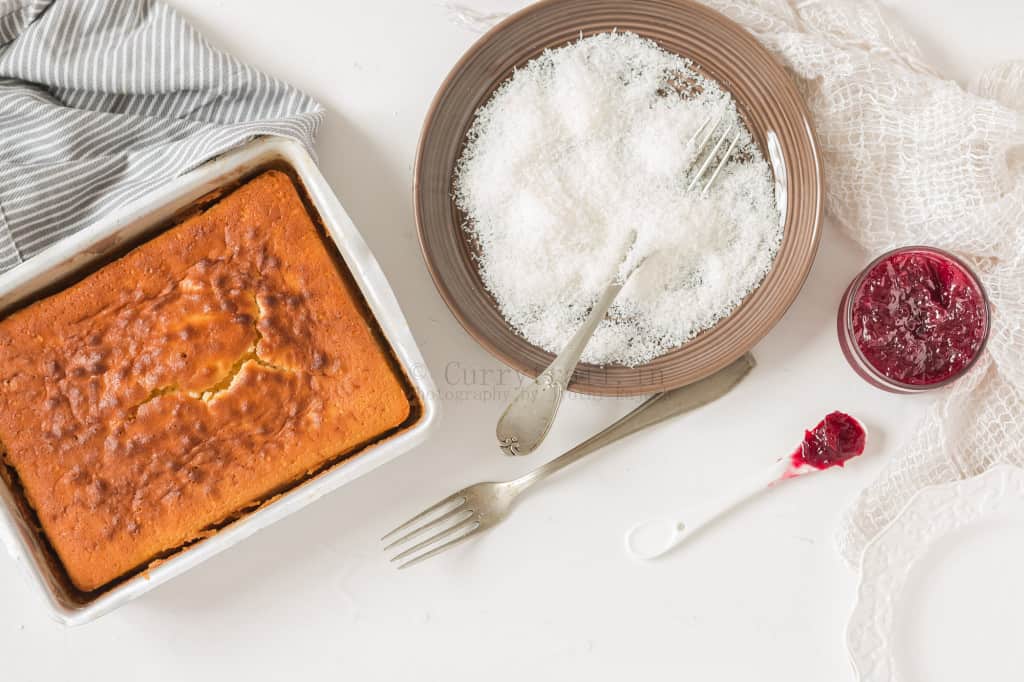 It is best if you can make the sponge cake a day before and store it in fridge so it firms up and is easy to handle.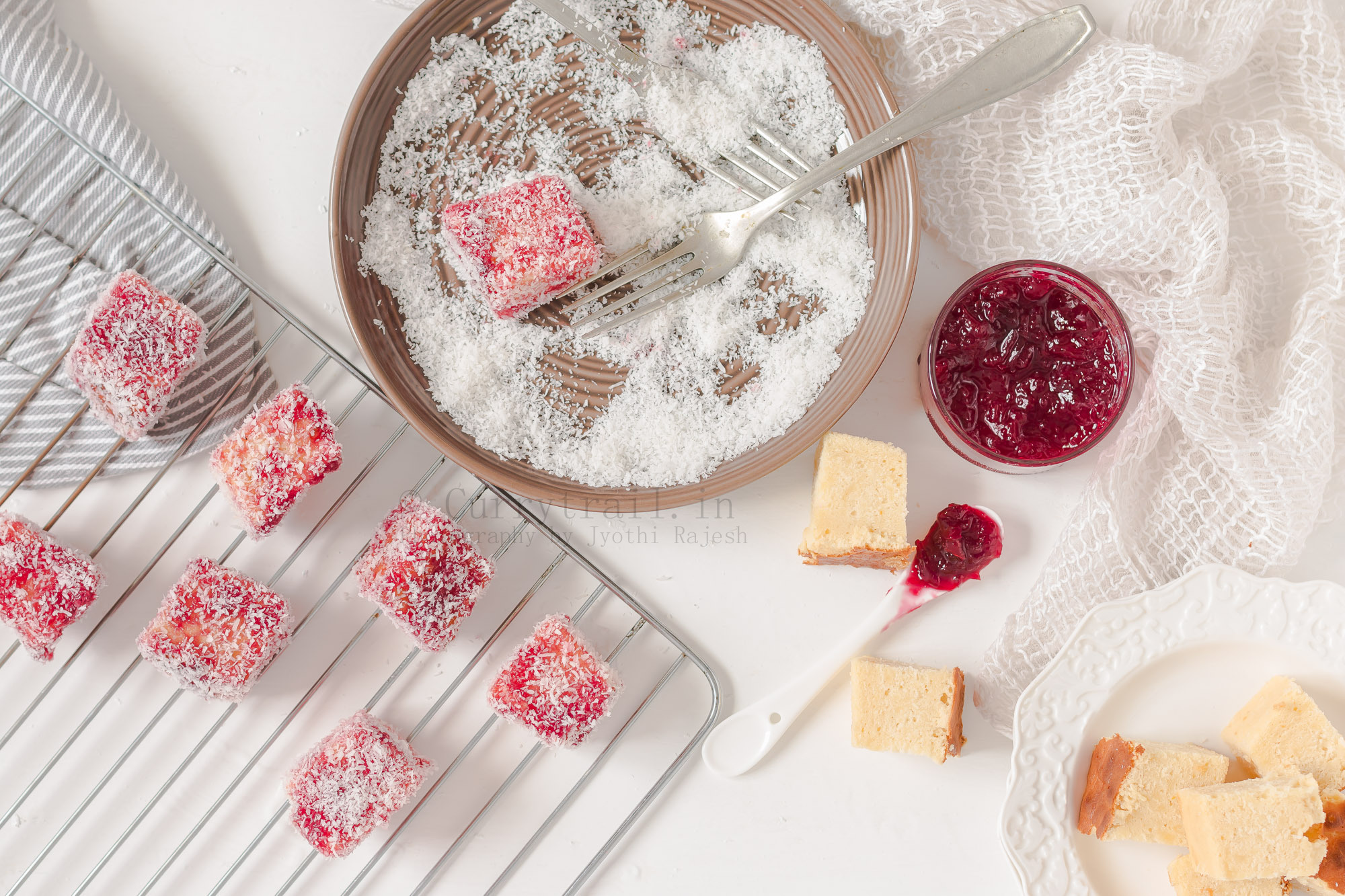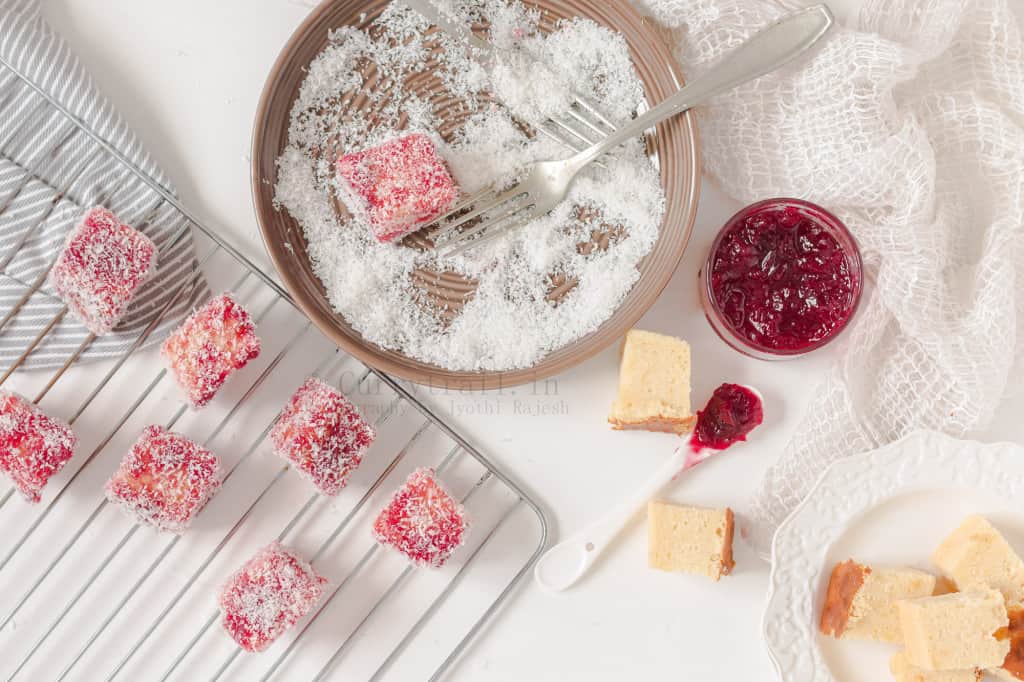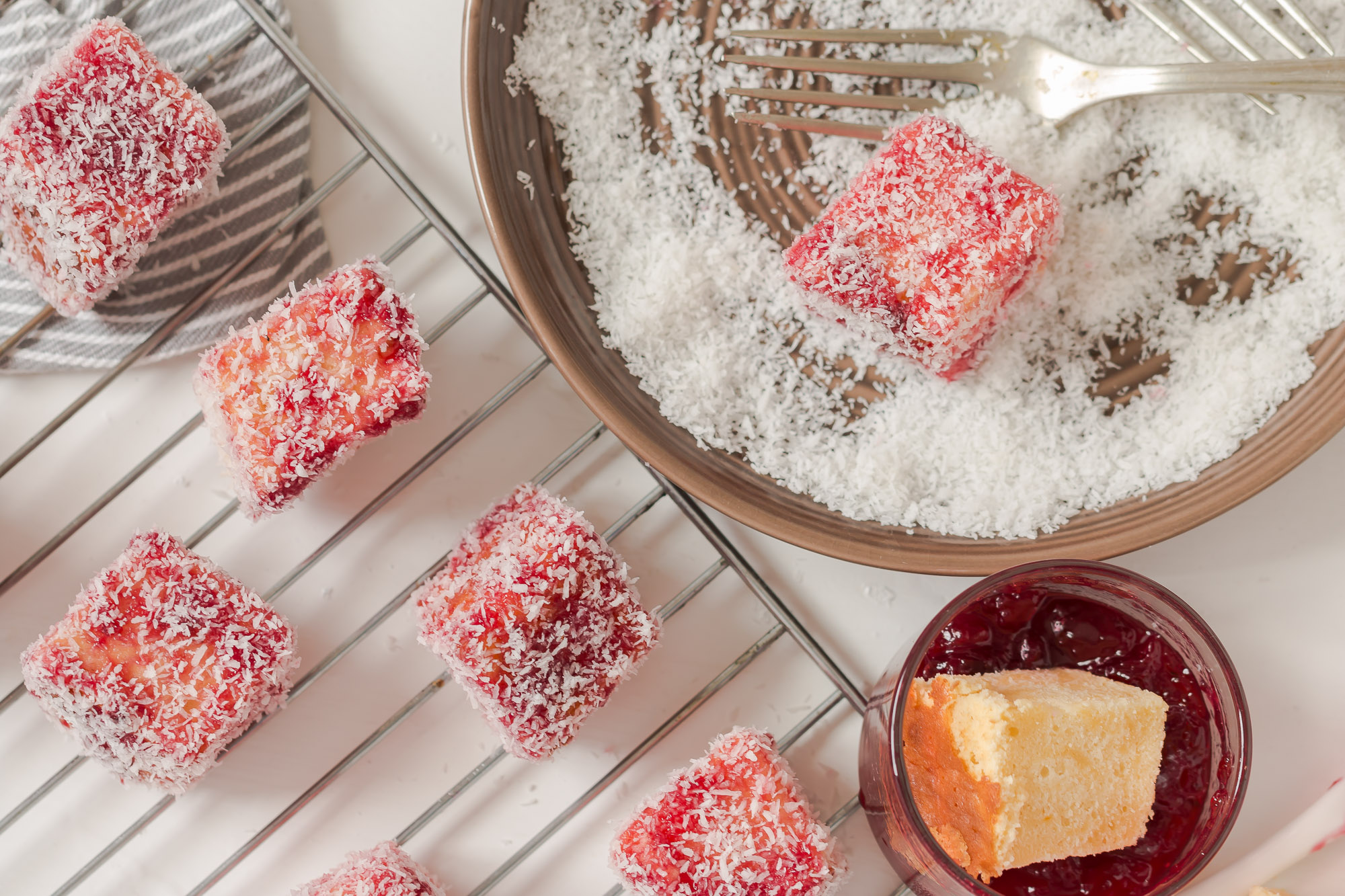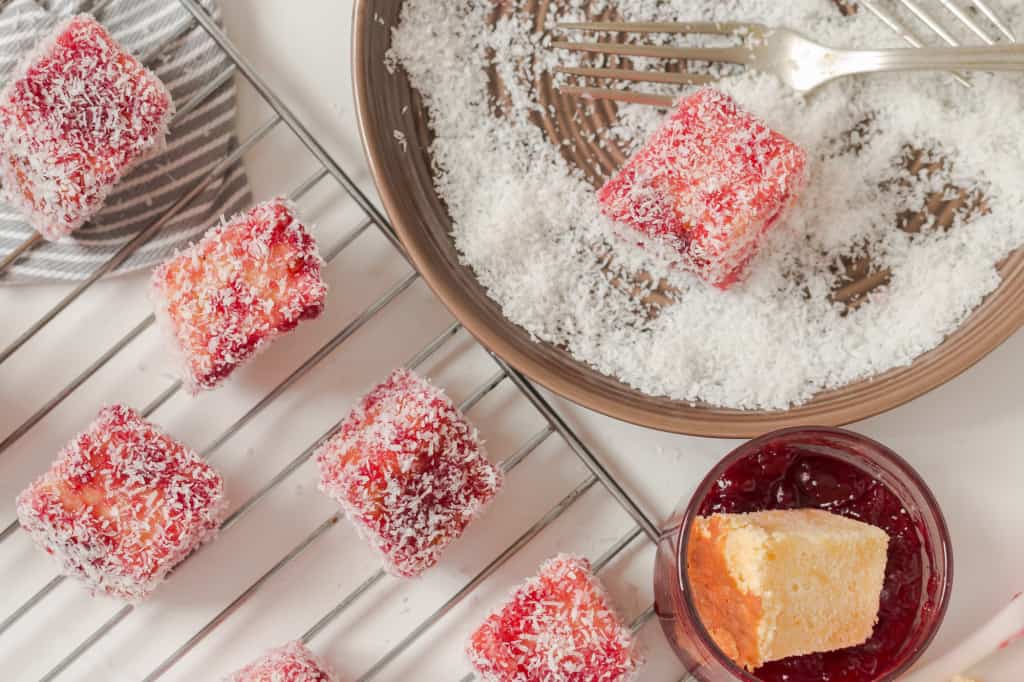 Ingredients
Cake
200 grams all purpose flour
2 tablespoon corn flour
1 ½ teaspoon baking powder
A pinch of salt
2 eggs, separated
160 grams caster sugar
100 grams unsalted butter, softened
1 ½ teaspoon vanilla extract
170 ml milk
For coating
Desiccated coconut
Method
Into a clean and dry bowl add egg whites and half the sugar. Whisk until soft and stiff peaks form.
Into another clean bowl, add egg yolks, butter, sugar and vanilla extract and whisk until the mix turns creamy pale yellow.
Sift together flour, corn flour, baking powder and salt. Add this flour mix in 3 parts into the egg yolk mix alternating it with milk (which is also to be added in 3 parts). Do not over beat the batter.
Now fold in ⅓ of egg whites into the egg yolk- flour mix and fold with a spatula very gently. Add the remaining egg whites and fold gently. Do not over mix.
Pre heat the over to 180 degree centigrade. Grease a 20 centimeter rectangular pan with butter and coat it with flour.
Pour the cake batter into the prepared pan and bake in over for about 30 to 35 minutes until a tooth pick inserted in the center comes out clean.
Remove the cake from oven and leave it at room temperature for it too cool completely. Then refrigerate for few hours, preferably over night.
Next day, cut the cake into equal sized squares.
Heat the cherry jam so it loosen a bit. Click here to read how to make cherry jam at home.
Dip the squares in jam and coat it all sides. Next coat it with desiccated coconut and leave it on wire rack to dry. Repeat with all the cake squares.
Serve with tea. You can store this in air tight container and keep it at room temperature for about 3 days.