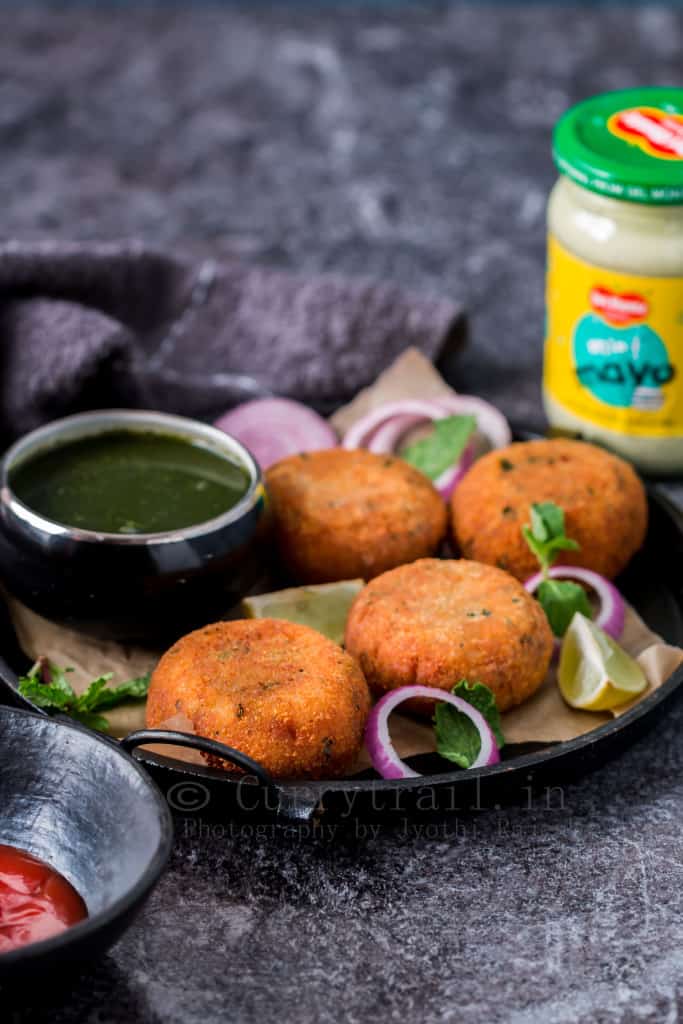 I'm so loving the mint mayonnaise product from DelMonte. I in fact love it so much that I have been trying to use it in most of my recipes. Like in this potato cutlet. We had guests at home the other days, and I decided to make cutlets for my guests.
Potato cutlets are very delicious and easy to make starter dish. It is perfect as a party starter or an evening snacks. It's made using mashed potatoes, bread crumbs, coriander leaves, oregano, and spices. To make cutlet even more amazing for my guests, I stuffed in DelMonte's mint mayonnaise along with some cheese and turned out to be very delicious. This mouth watering snack can be served with green coriander chutney or tomato ketchup.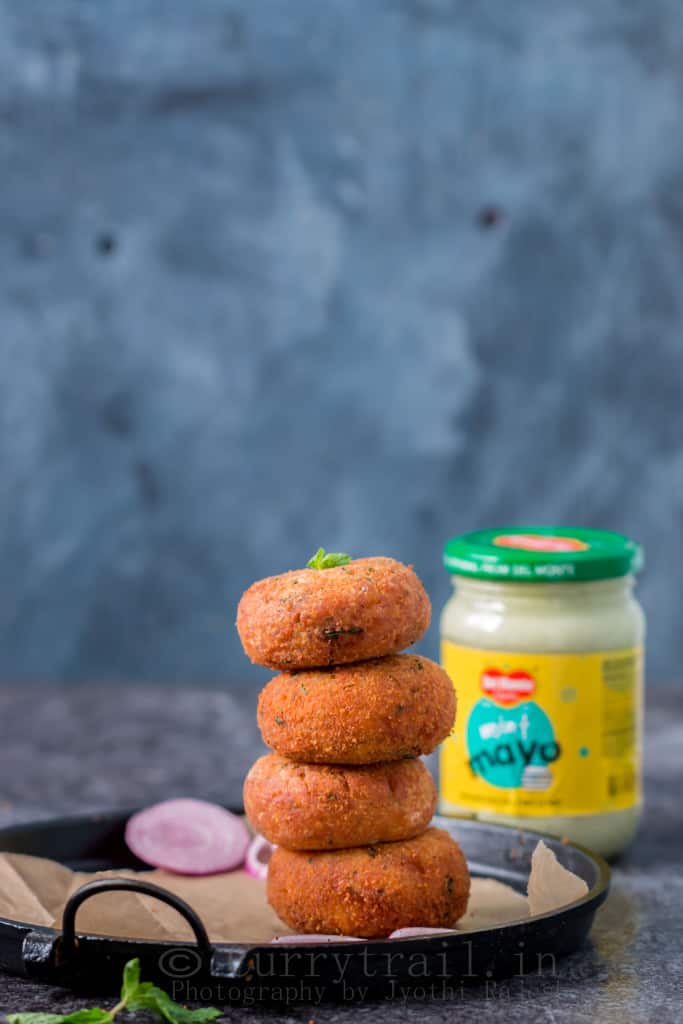 It's crunchy on the outside, and creamy cheesy inside. The mint mayonnaise and cheese makes these cutlets almost melt in mouth. All you need is few very common ingredients which would mostly be present in your kitchen, and you'll have a lip smacking creamy potato cutlet that can be serves during any party, for your kids lunch box or as evening snack.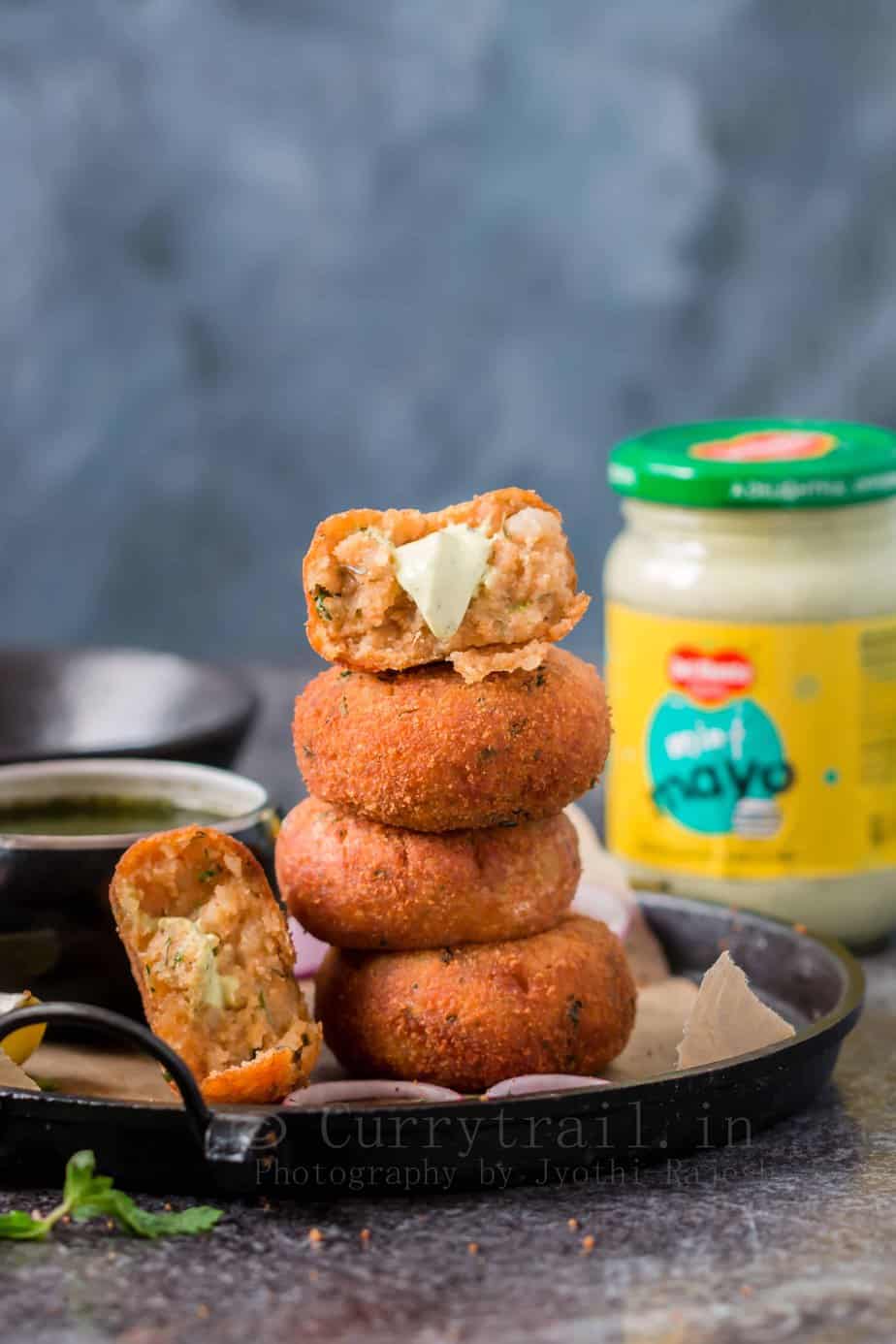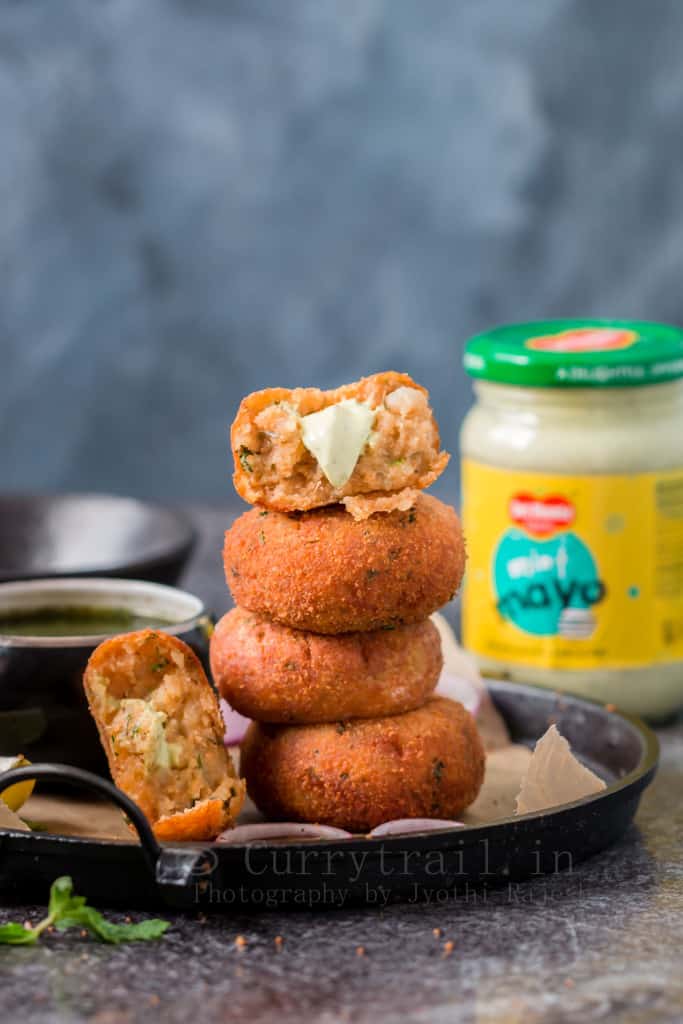 DelMonte mint mayonnaise gives a wonderful aroma of mint in the cutlet.
Ingredients
4 big potatoes
¼ cup DelMonte Mint Mayonnaise
3 tablespoon grated cheese
1 teaspoon red chili powder
1 teaspoon oregano
2 tablespoon coriander powder, finely chopped
1 teaspoon coriander powder
¾ teaspoon amchur powder
Salt to taste
1 tablespoon corn starch
Bread crumbs for coating
Oil for deep frying
Method
Boil potatoes, peel the skin and grate into a bowl.
Add red chili powder, cumin powder, amchur powder, coriander leaves, oregano, and salt to taste. Mix well.
Mix corn starch with 1 teaspoon water, whisk well to ensure no lumps are present. Keep aside.
Take a portion of the potatoes, roll into balls. Make a small hole in the middle. Spoon in DelMonte mint mayonnaise and then top it with grated cheese. Take another small portion of the potato mix and cover the mayonnaise stuffed potato balls. Seal well and make sure mayonnaise does not ooze out. Flatten slightly into disc.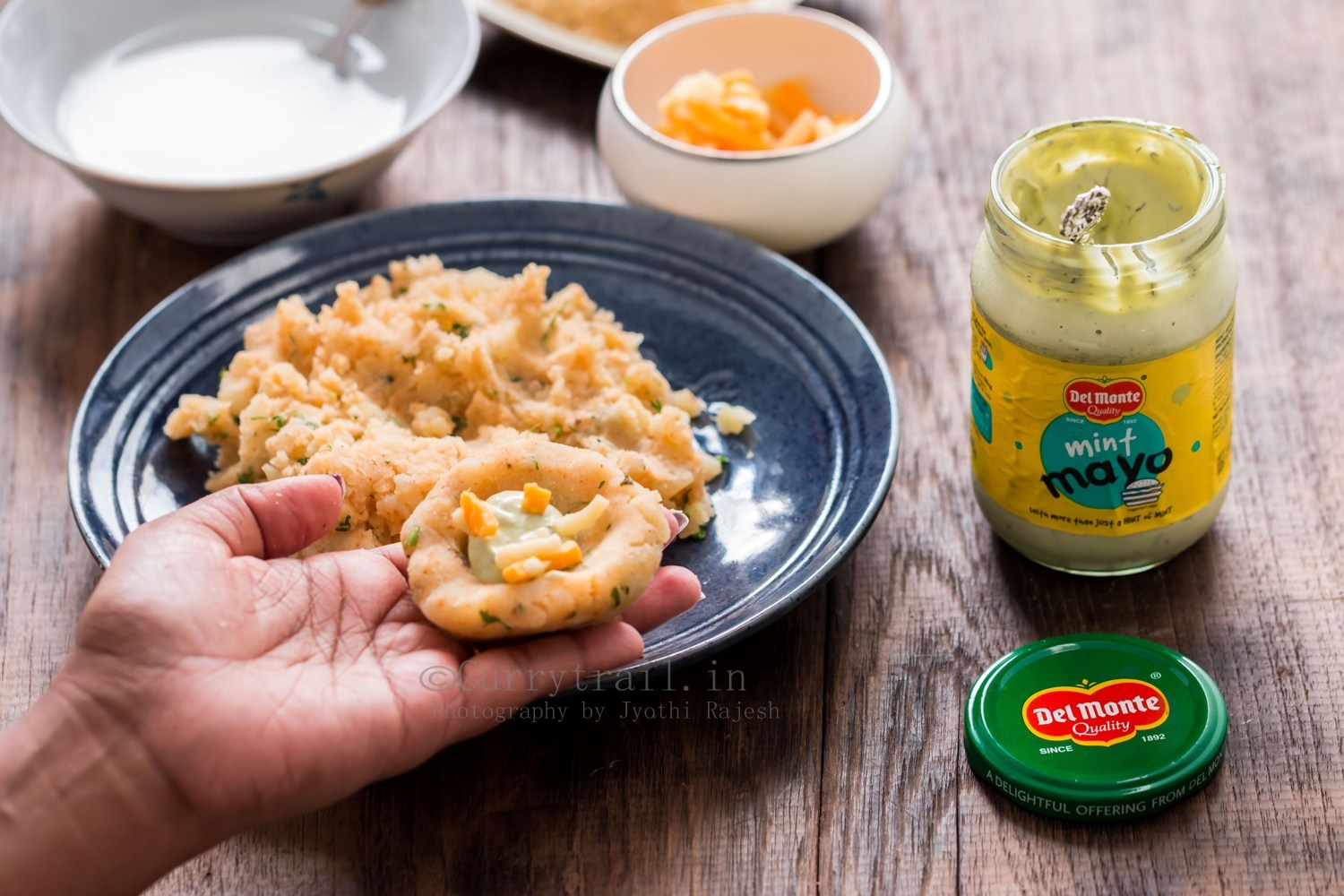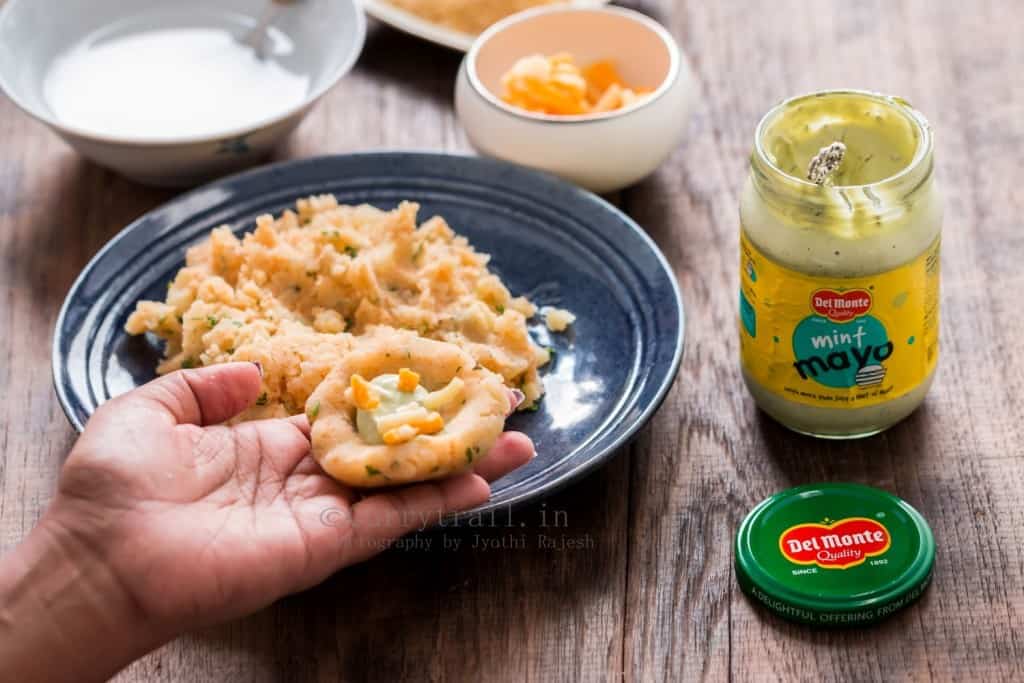 5. Whisk the corn starch once again, dip the cutlets in the corn starch, coat with bread crumbs well, keep aside. Repeat this for the remaining mix.
6. Heat oil for deep frying. Once oil turns hot drop is carefully few cutlets at a time. Fry on medium heat until cutlets turn crunchy and golden brown on all sides. Remove from the oil and place on kitchen paper.
7. Serve hot with mint chutney or tomato ketchup.