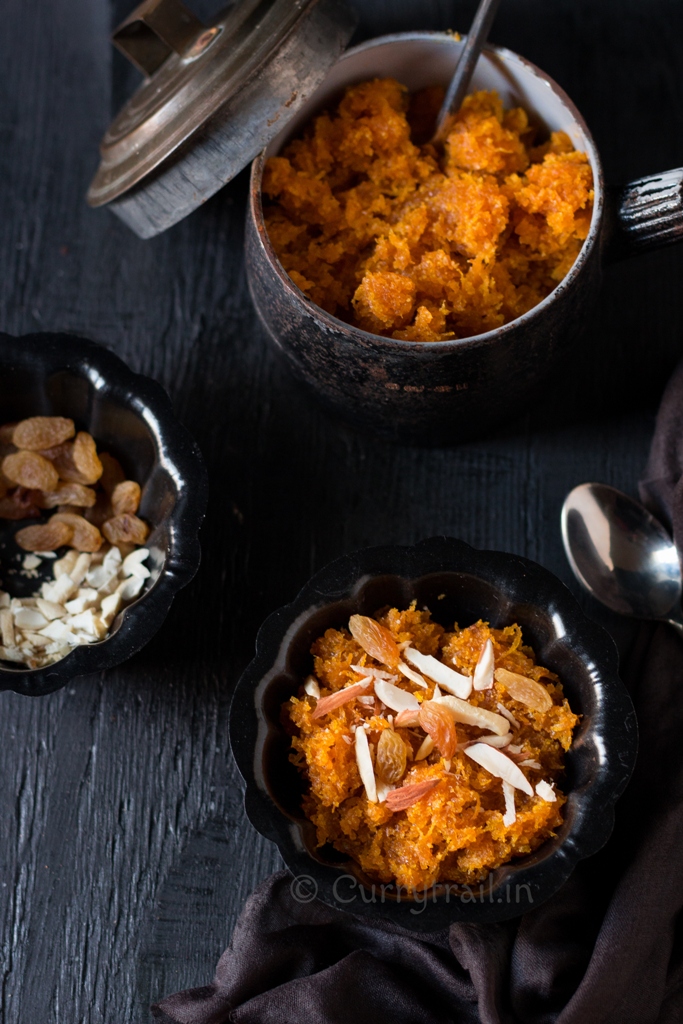 What do you do when you have a huge stock of carrots lying in the fridge? Well, naturally you would turn those humble carrots into halwa, right!? Exactly!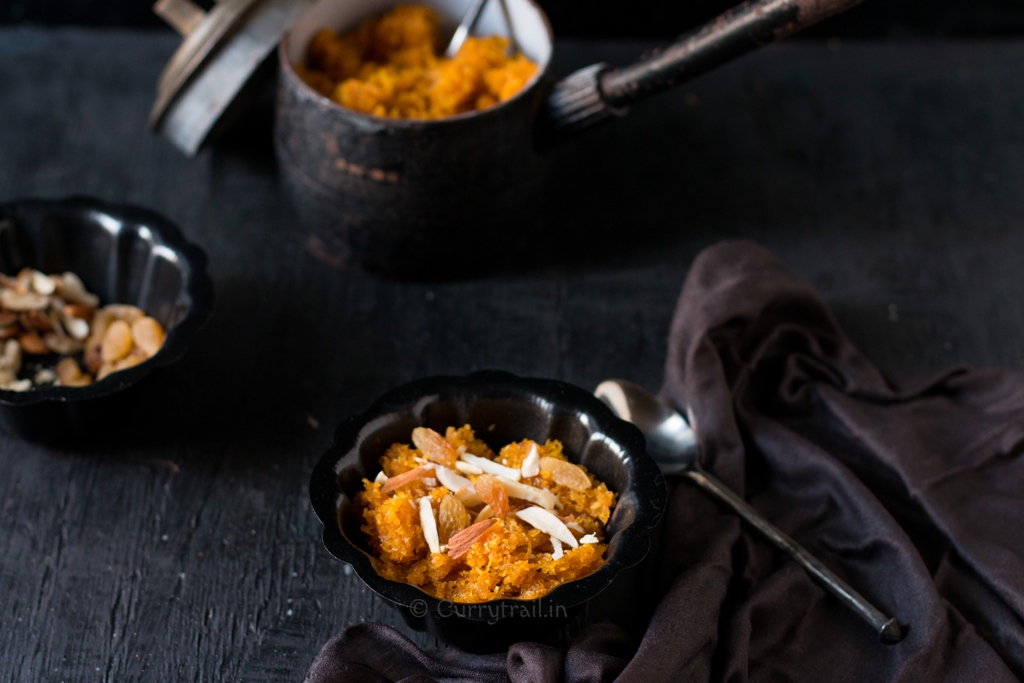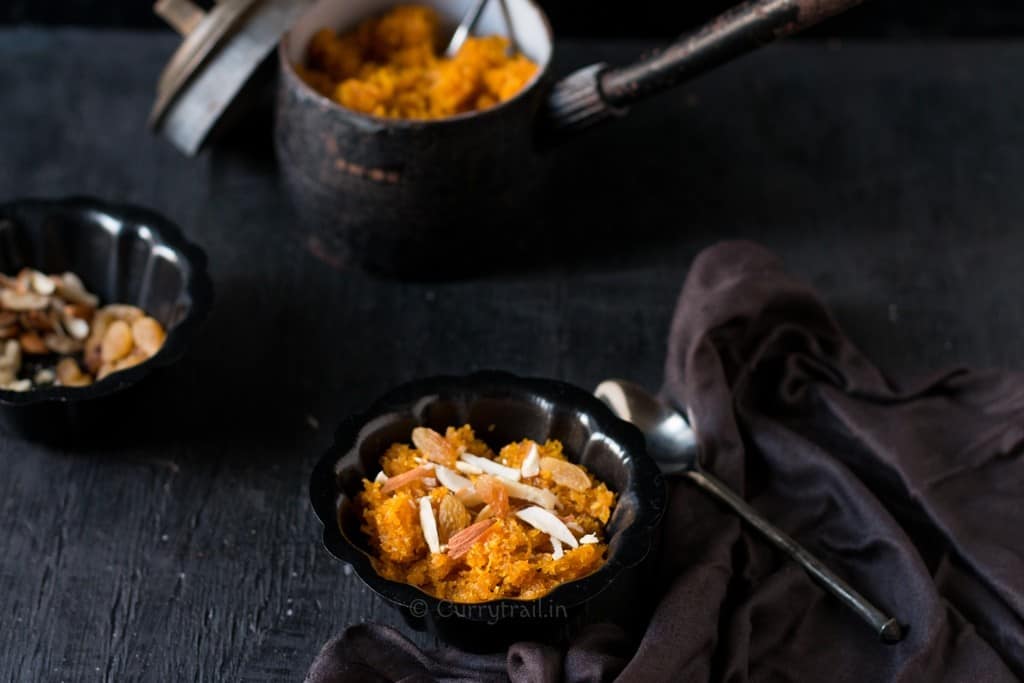 Carrot halwa is most popular Indian dessert made obviously from carrots. Grated carrots along with sweetener(condensed milk or sugar) cooked to gather in milk is the most simple and delicious dessert you can make. To make it rich we add khoya which is milk solids, cardamom powder and few nuts fried in ghee(clarified butter).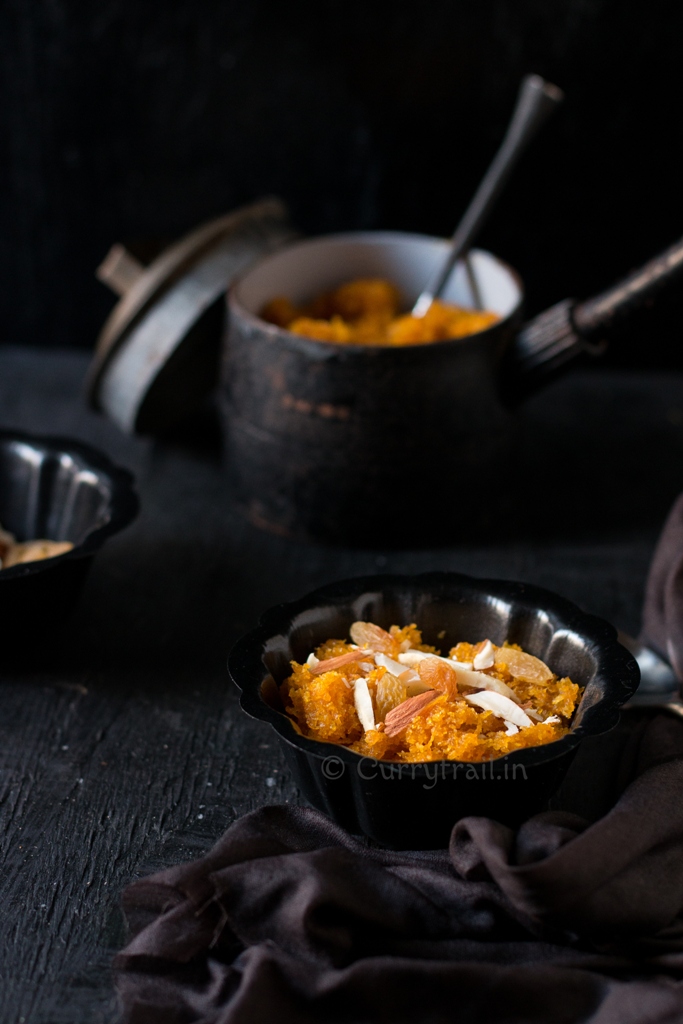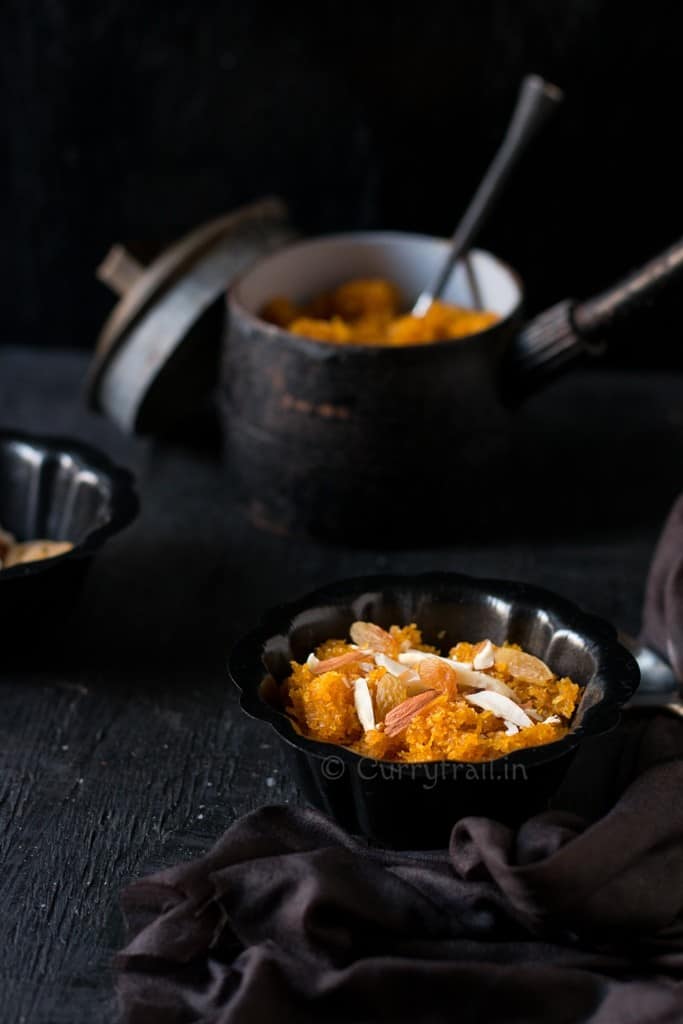 This halwa is always associated festivals, parties. Usually a occasional dessert. In Indian restaurants one would always find carrot halwa in the dessert section.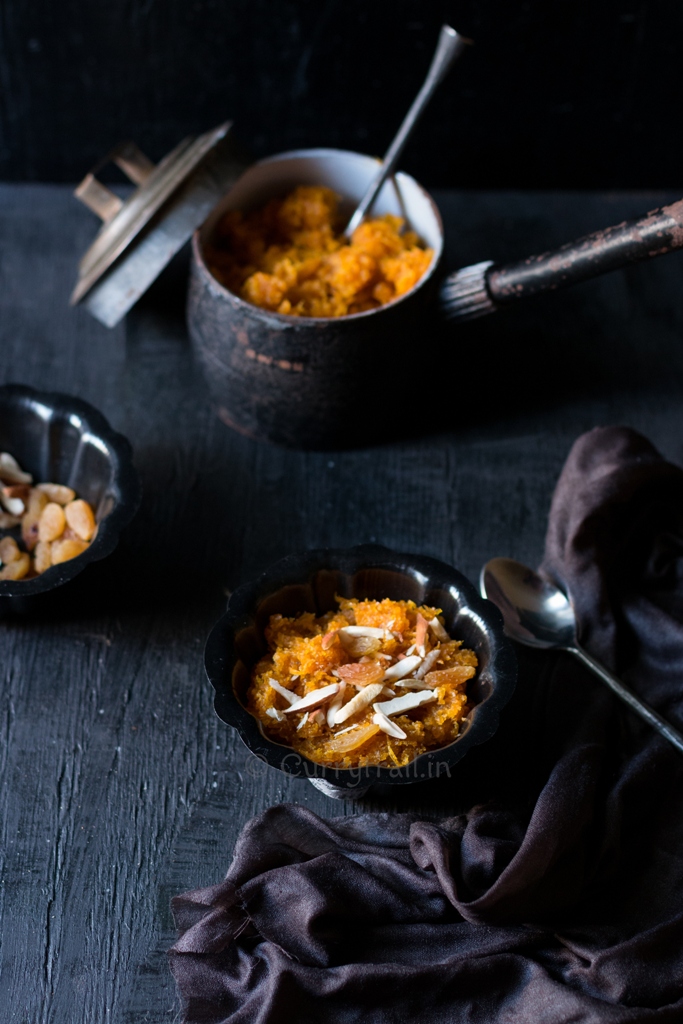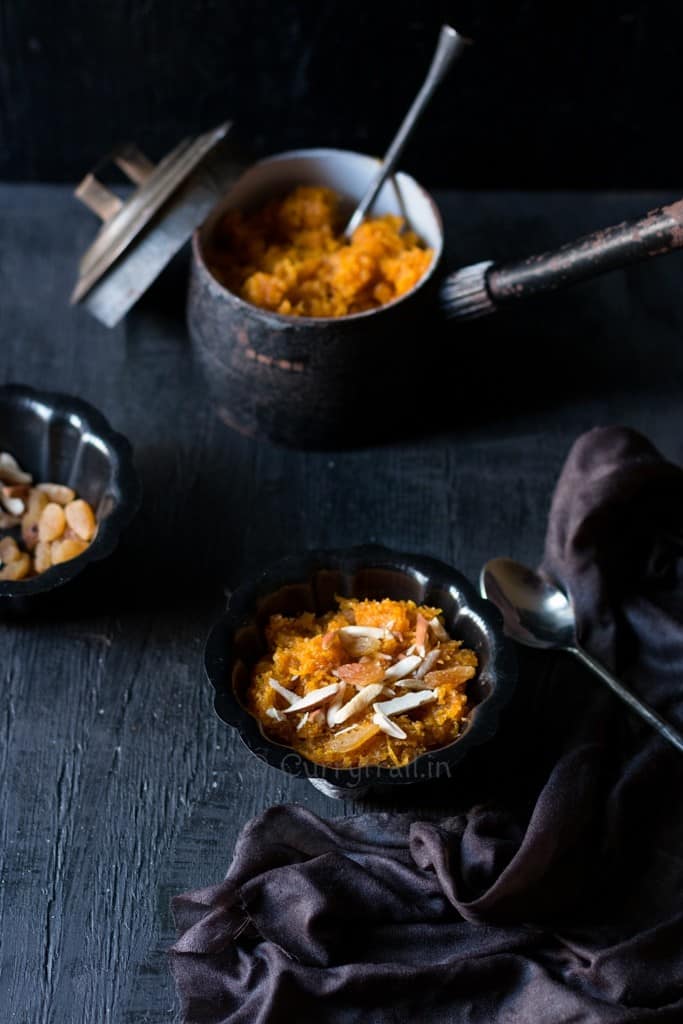 This traditional Indian dessert is delicious and full of carrots and milk for kids. You can reduce or increase the sugar according to your's and kid's preference.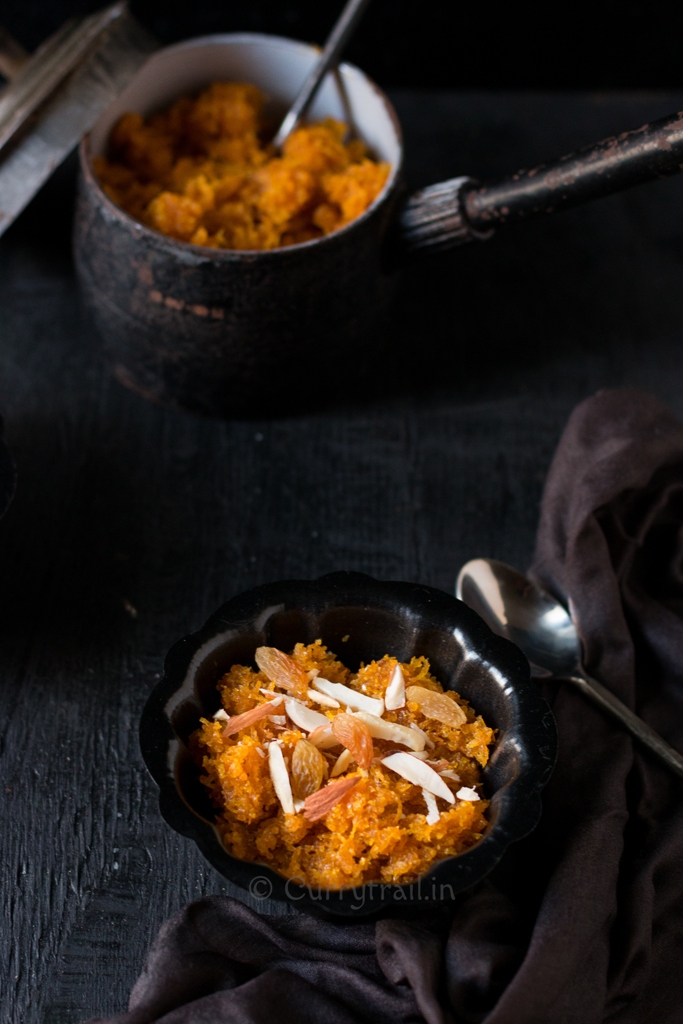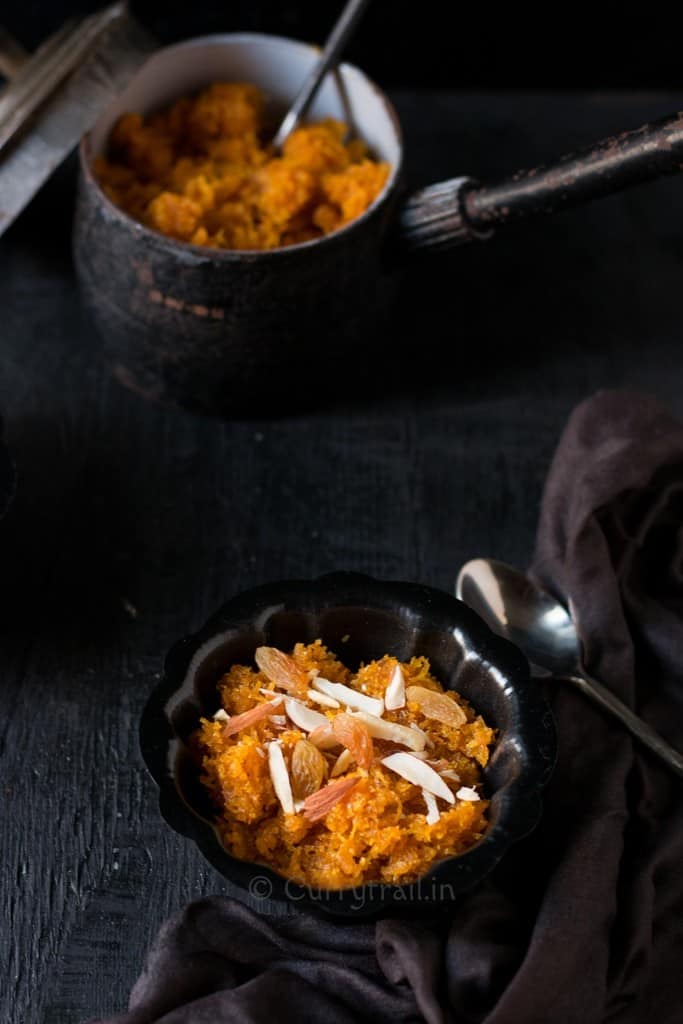 Easy and quick to make and eat too :D. Across India, the carrot halwa is a cultural phenomenon. Made with various practices and conventions, flavor preferences of carrot halwa is influenced by cultural factors.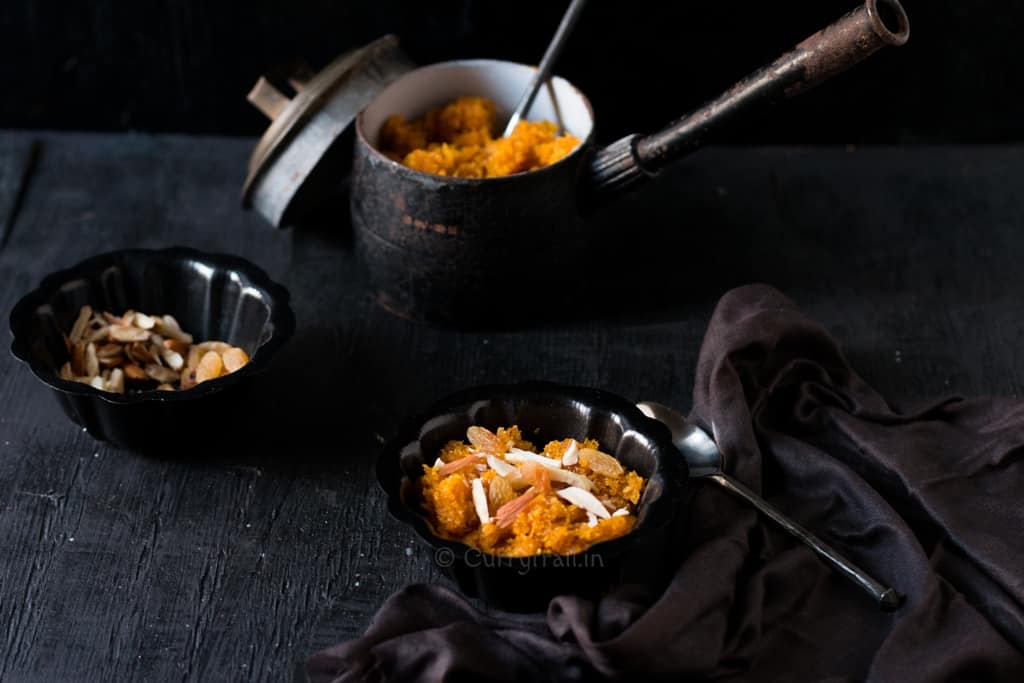 Ingredients:-
1 kilograms carrots
½ cup sugar
1 cup milk
½ cup khoya(milk solids)
1 tablespoon cardamom powder
3 tablespoons ghee(calrified butter)
For garnish
1 teaspoon ghee
Few cashew nuts
Few almonds
Few raisins
Instructions
1. Wash peel pat dry carrots completely and then grate them and keep aside.
2. In a wide pan heat ghee, and add grated carrots. Stir and cook for about 20-25 minutes until they are cooked. Stir at regulat intervals.
3. Now add milk and sugar, stir well and continue to cook. Reduce heat to low and cook the carrots are almost cooked and the milk has evaporated. Stir occasionally.
4. Add crumbled khoya and keep strring until khoya melts and blends with the carrots.
5. Finally add cardamom powder and mix well.
6. Take the pan off from the stove and add the chopped roasted nuts and raisins(Note I did not roast the nuts)
7. Serve this halwa hot or cold, either ways it tastes DELICIOUS! Another best way to eat is is serve halwa hot with cold vanilla ice cream, it's simply awesome combination.