Any Chinese lovers here? I wouldn't be surprised if all hands go up! We all love Chinese, don't we. And we never have enough of Chinese options!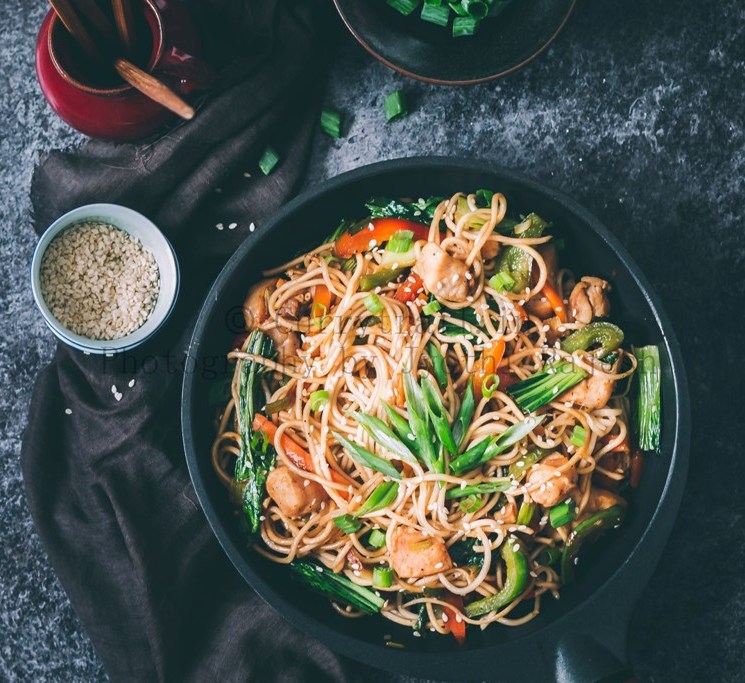 Eating out – mostly the choice would be Chinese
Friends get together – Chinese mostly
Kids party – Chinese maybe
Bored and want to eat something nice – Chinese again! Isn't it? Well, yes mostly!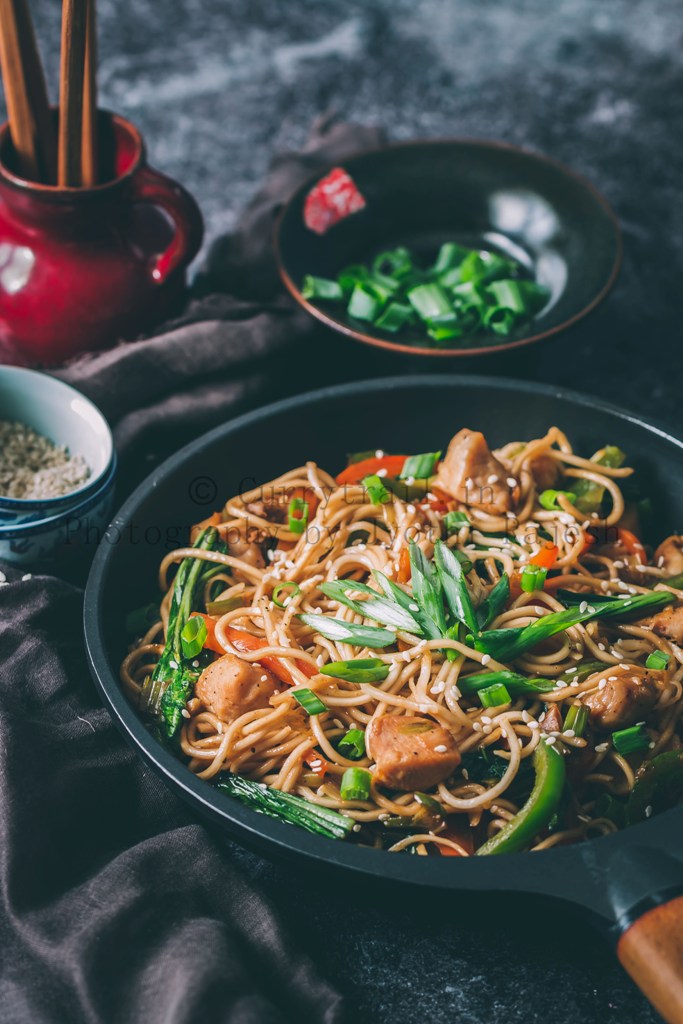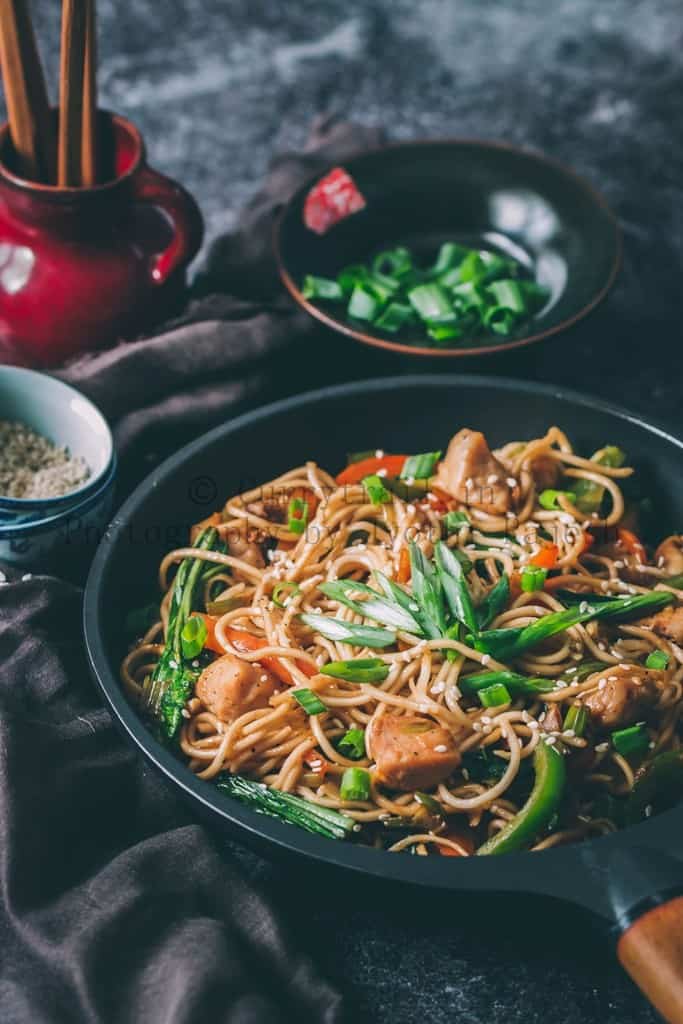 Chinese cuisine is so varied and vast that if I said we haven't heard or come across even half of their delicacies!
Cantonese style chowmein can be 2 types – one with deep fried noodles and another with stir fried noodles. According to me, Chinese egg noodles works the best for this chowmein recipe. Chowmein is one the most popular Chinese takeout all over the world and people love it for it varied flavor.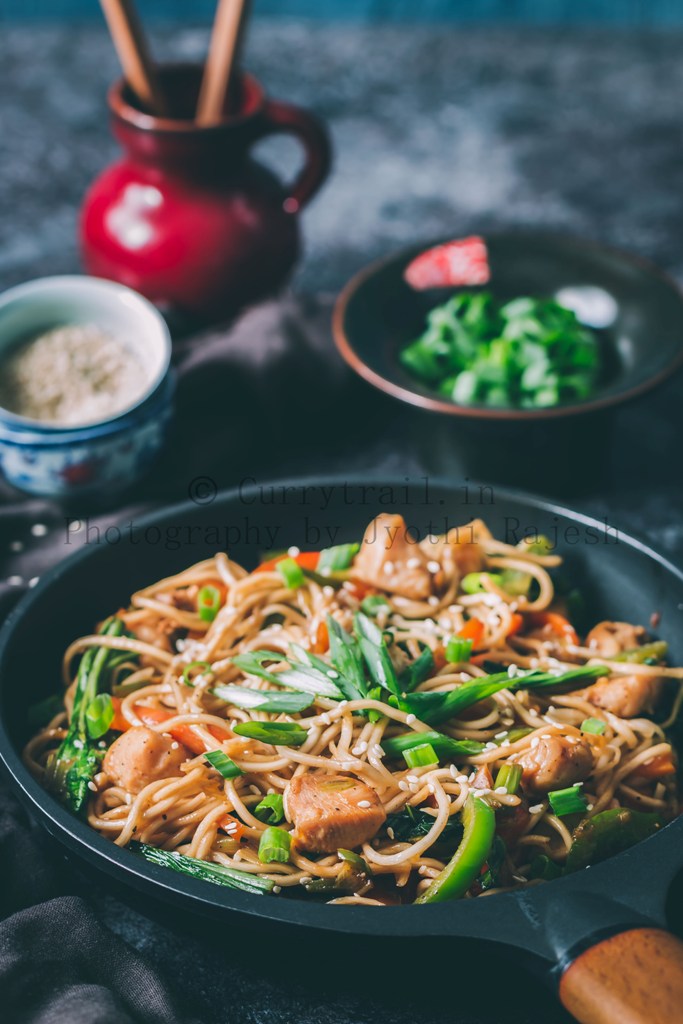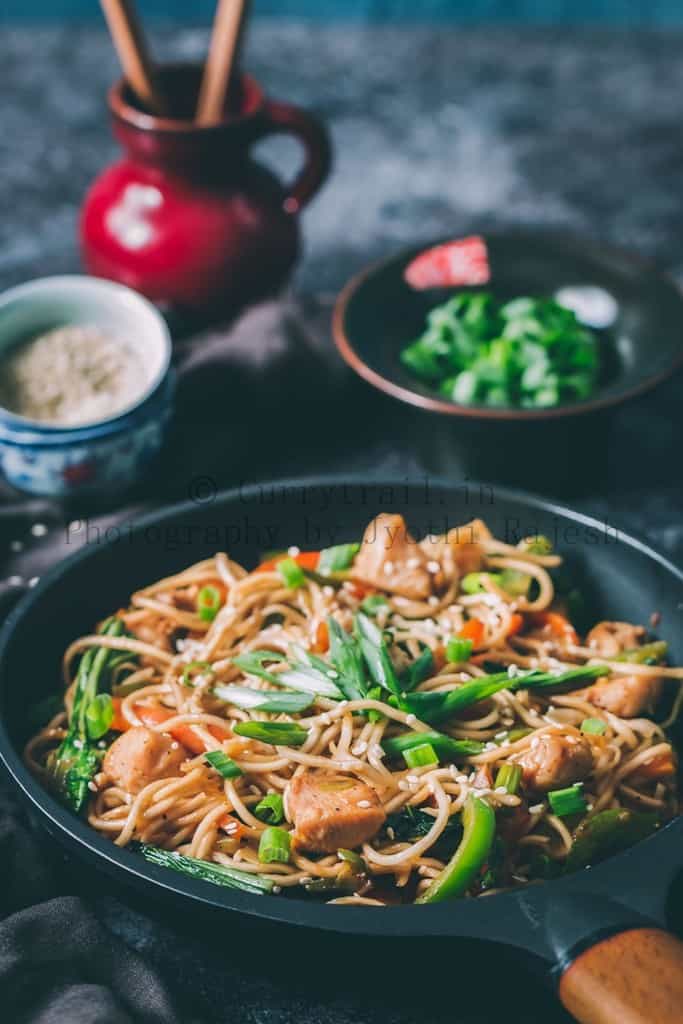 Cantonese style cooking is one of the most popular Chinese cooking which originated from Guangdong Province. Pan fried noodles are topped with chicken strips and poured with luscious vegetable gravy on top.
Love mushrooms? Try this
Stuffed mushrooms with Italian Sausages
As much as I love the deep fried noodles, I prefer to use stirred noodles with whole lot of vegetables and chicken to go with it for healthy eating. A quick and easy weeknight dinner that you can cook in less than 30 minutes and it is way better than Chinese take out that you would go for. The flavors of home made chowmein is the best!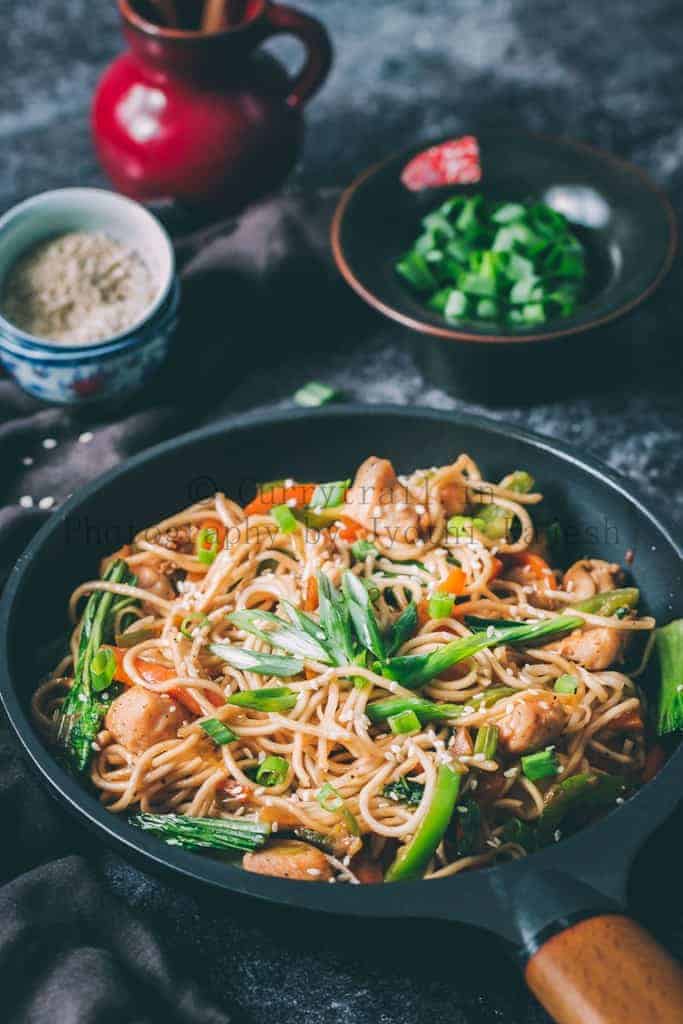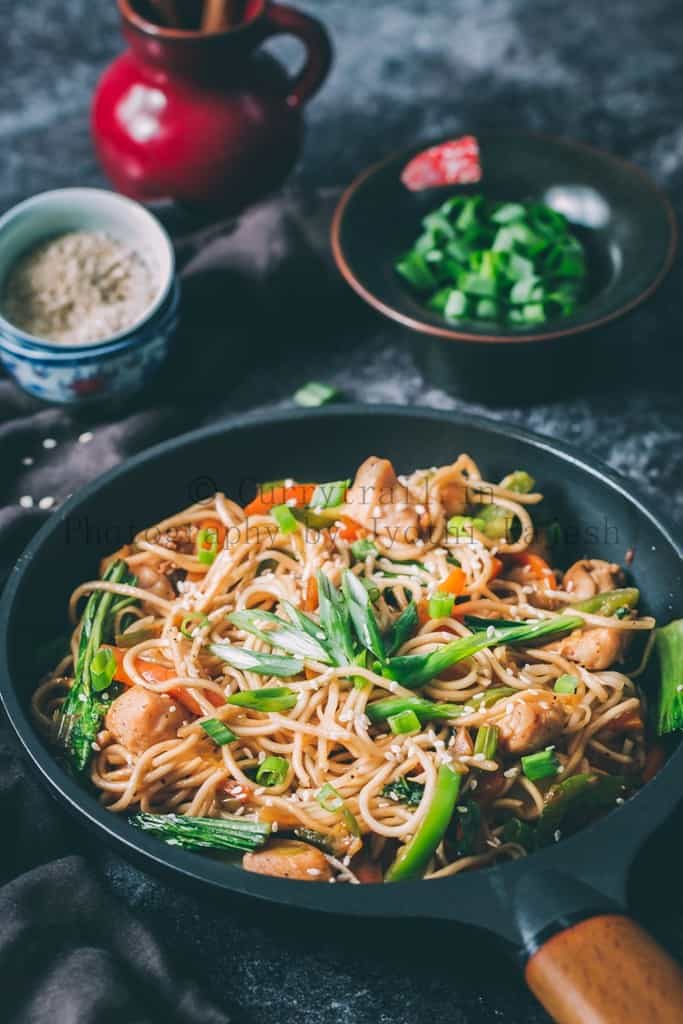 Ingredients
1 small packet(200 grams) egg noodles
200 grams boneless chicken
1 teaspoon + 1 tablespoon garlic, crushed
1 teaspoon ginger, crushed
1 teaspoon pepper powder
½ cup white spring onions
¼ cup carrot
¼ cup cabbage
¼ cup capsicum (green and red)
2 bok choy
1 tablespoon soy sauce
1 tablespoon fish sauce
1 tablespoon oyster sauce
1 tablespoon red chili sauce
1 teaspoon rice wine vinegar
3 tablespoon sesame oil
Salt as required
Green spring onions for garnish
Method
Wash and clean chicken. Add pepper powder, little salt, 1 teaspoon garlic and ginger mix well and set aside to marinate for about 30 minutes.
Cook noodles as per packet instructions, make sure noodles are not over cooked.
Now in a wok heat 1 tablespoon oil. Add marinated chicken pieces and cook until chicken is cooked. Remove chicken from the wok and add remaining oil into the same wok.
Add 1 tablespoon of minced garlic, and sauté for 10 seconds. Add white spring onions and sauté for 30 seconds.
Cut all the vegetables into 3 inch strips. Add all the cut vegetables into the wok and toss for a minute.
Add the sauces and mix well. Toss.
Finally add the cooked noodles and toss well. Add salt and pepper powder to taste.
Add cooked chicken(you can shred the cooked chicken too). Toss.
Finally add some green spring onions on top for garnish and serve immediately.