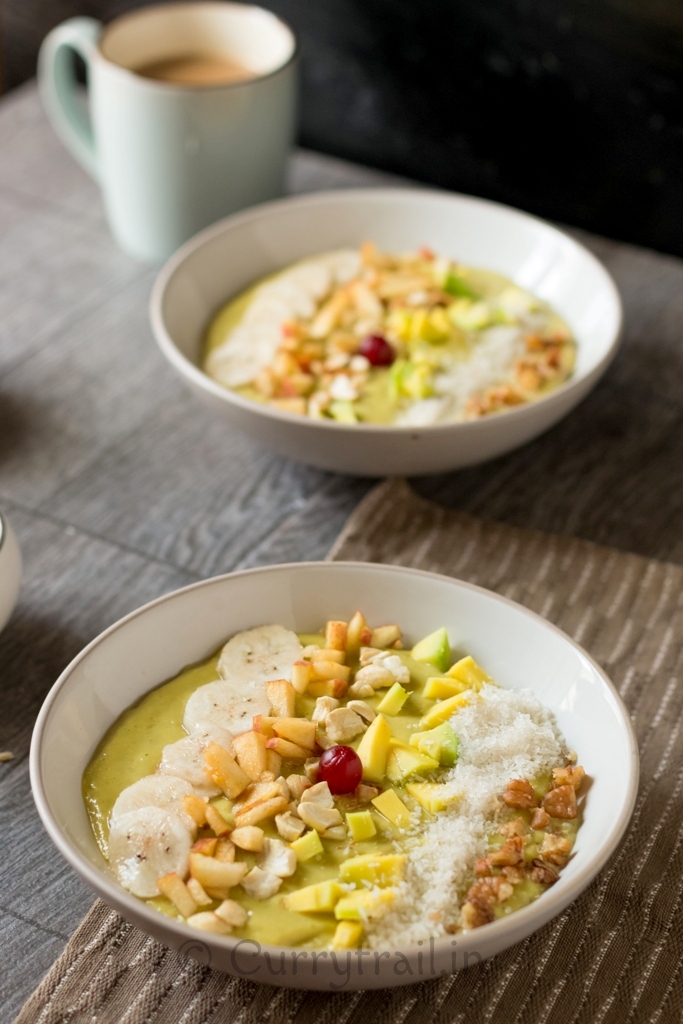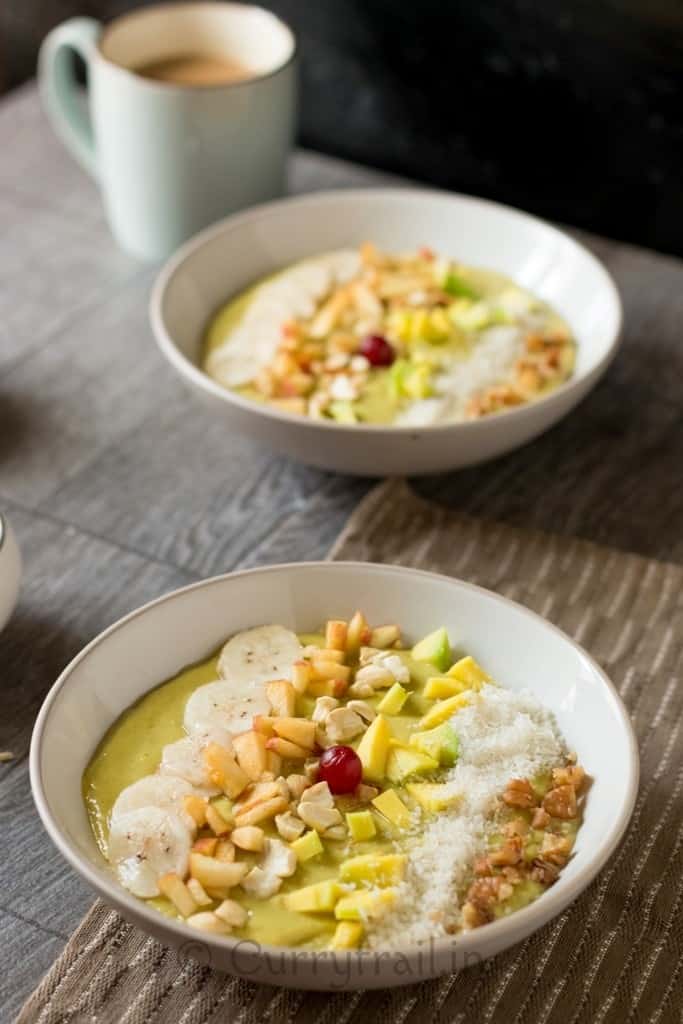 There are times when it seems hard to write a post. Not because of the lack of grittiness but cause of lack of inspiration. There are times when I feel less inspired and it keeps coming to me back in circles. Some day last week when I woke up and was ready to begin my work,I felt the presence inside me trying to stop me from what I wanted to do.I just sat down quietly.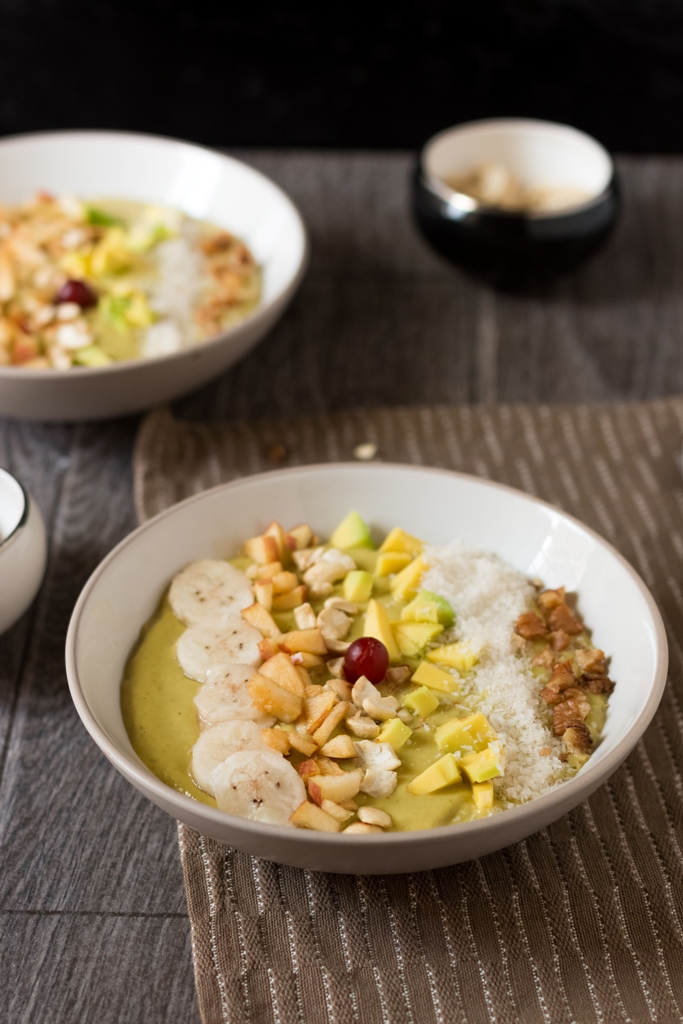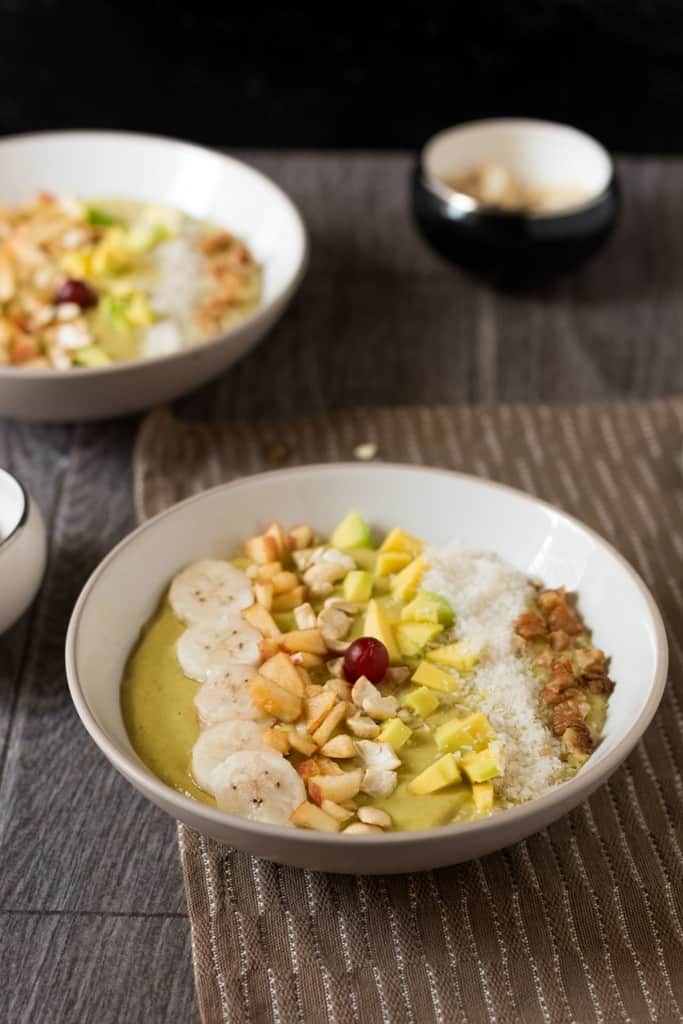 Suddenly that passion and energy to do my work wasn't there any more. Those moments I feel completely blank in my head with no clue what to do. I try to hype myself up but it wasn't working. Everything I was trying to do just seems to be counter intuitive.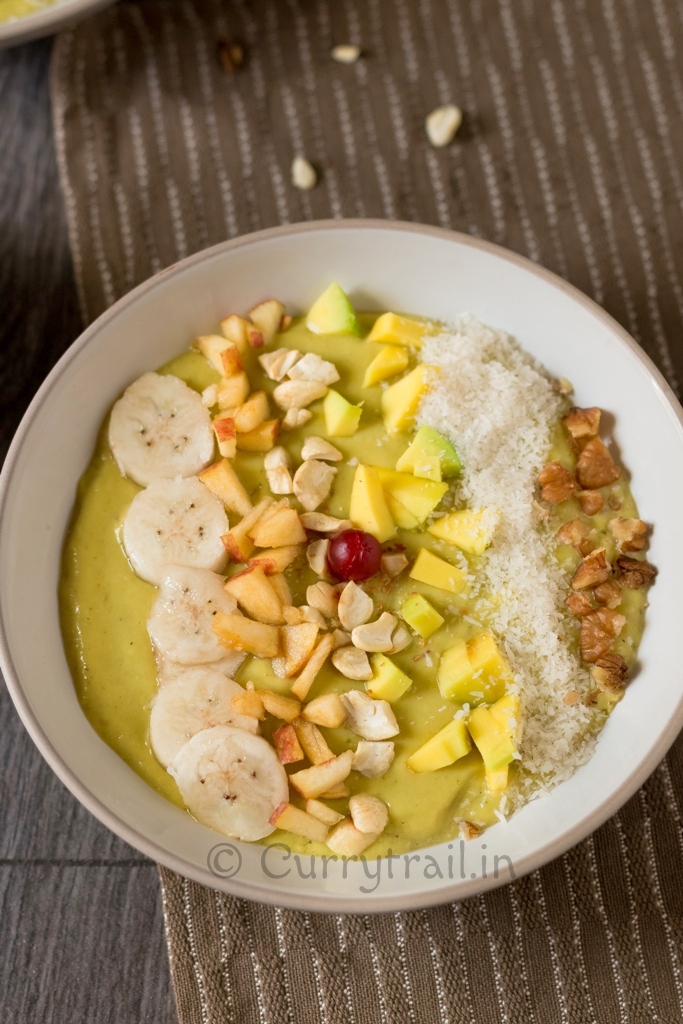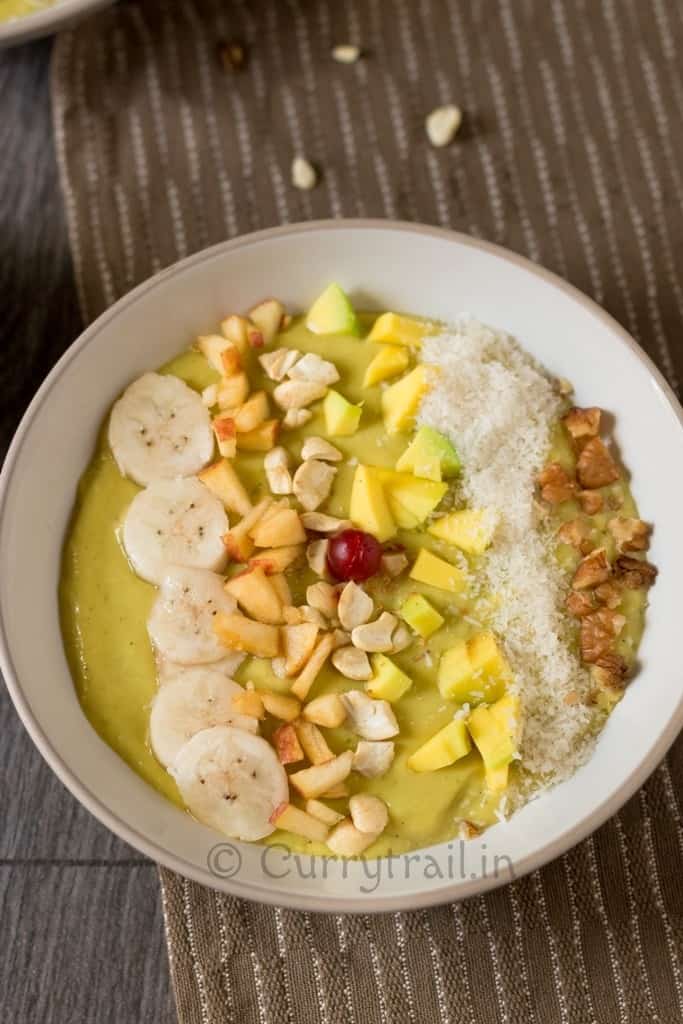 Then I finally give up trying and agree to face the truth, I don't want to work today and I dont feel motivated to do anything but just 'escape'. Even though one is 100 percent passionate about his-her work, there are times one can get stuck in a rut.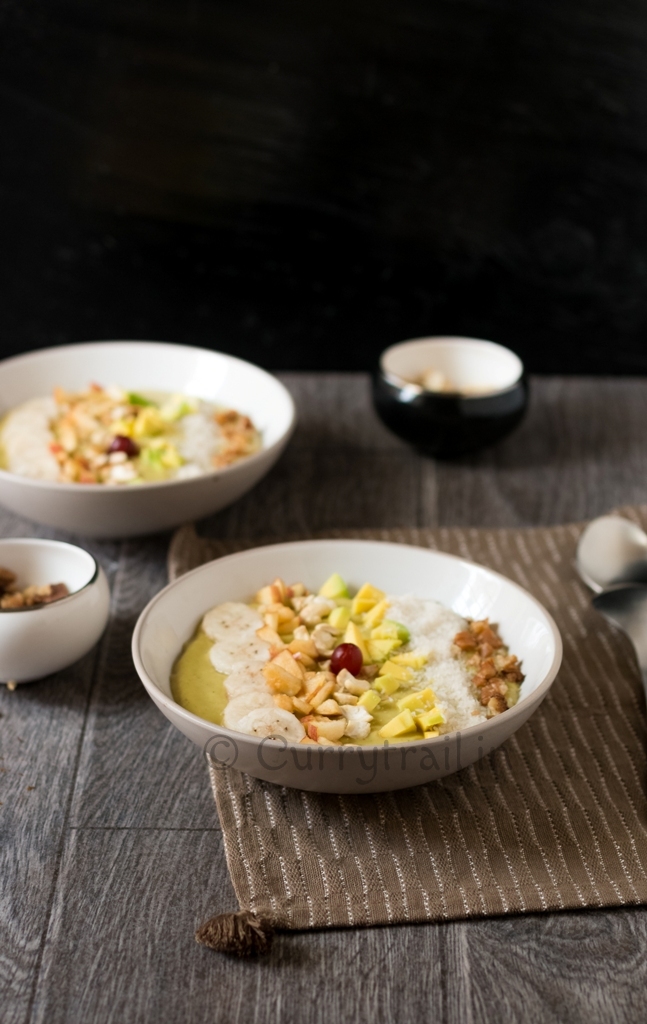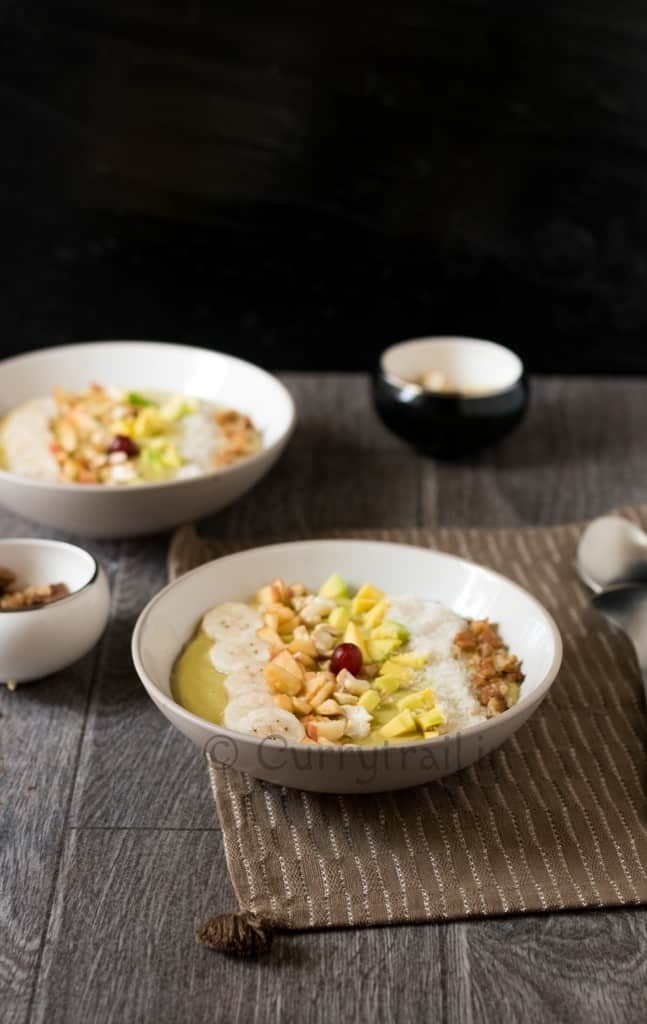 And then suddenly for no reason my inspiration comes back and I get fully motivated to do every work that I wanted to do. It's hard to understand why this happens and why do I get stuck in the rut which keeps coming back in circles, all I try is sit down take the moment as it comes and try to make sure I get enough rest and take a break when need to.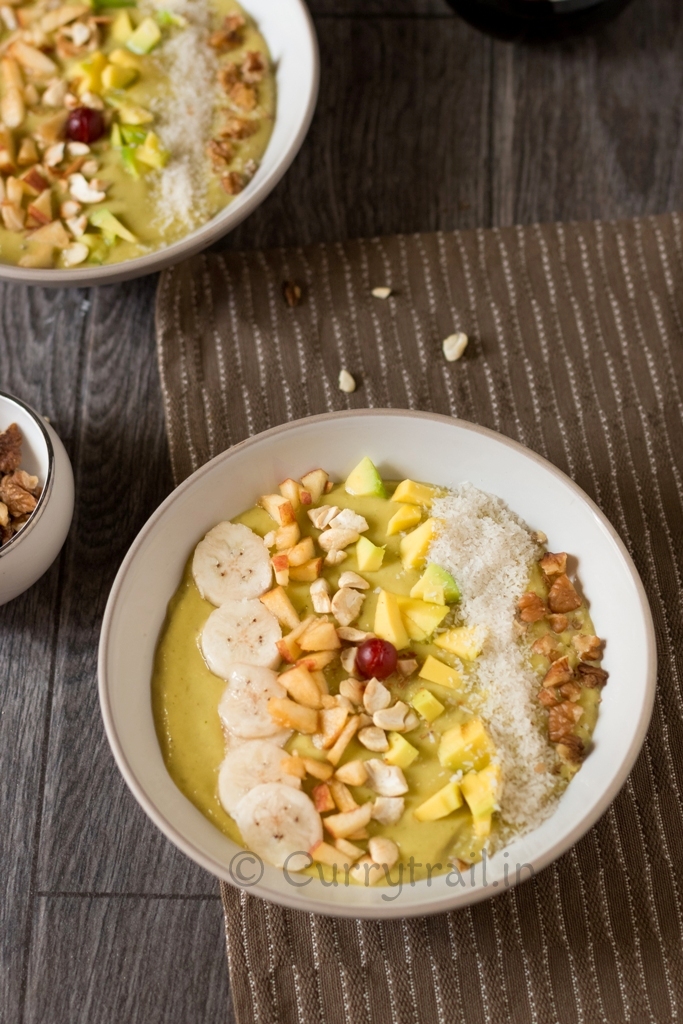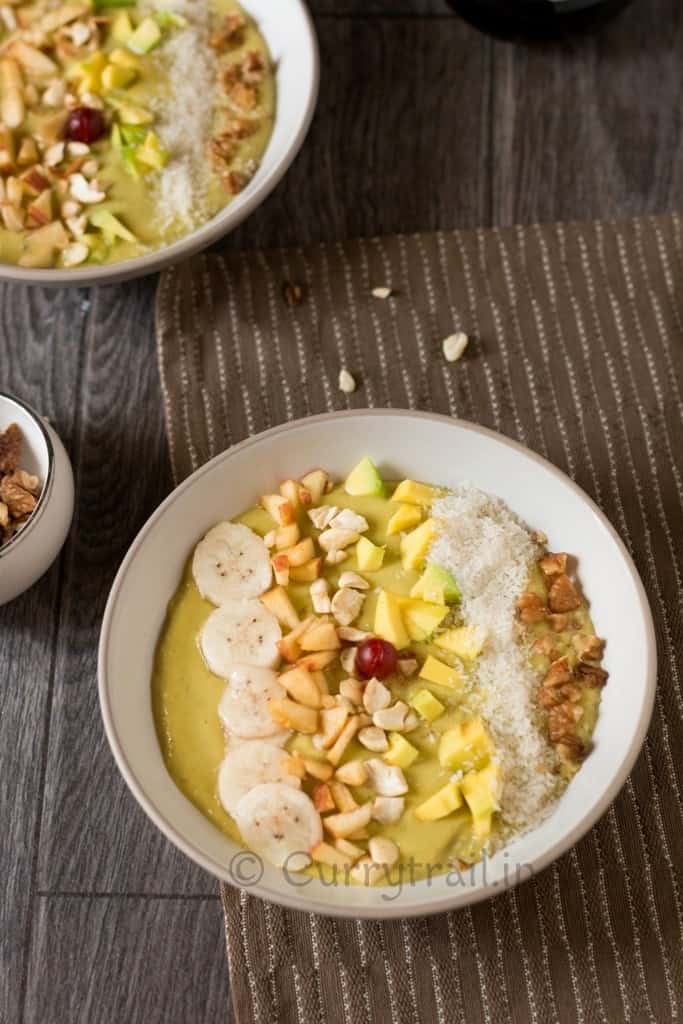 Now, let's talk about breakfast smoothie, shall we? Breakfast smoothies are the most common and quick fix breakfast dish. When i'm pressed for time I quickly fix a smoothie for my self. Though there are no smoothie takers at home, I do it for my self and totally enjoy it. The idea of serving breakfast smoothie in a bowl is super cool. I mean why should the smoothies be served only in glasses? There is no rule it has to be served in glasses only, right? Or is it there?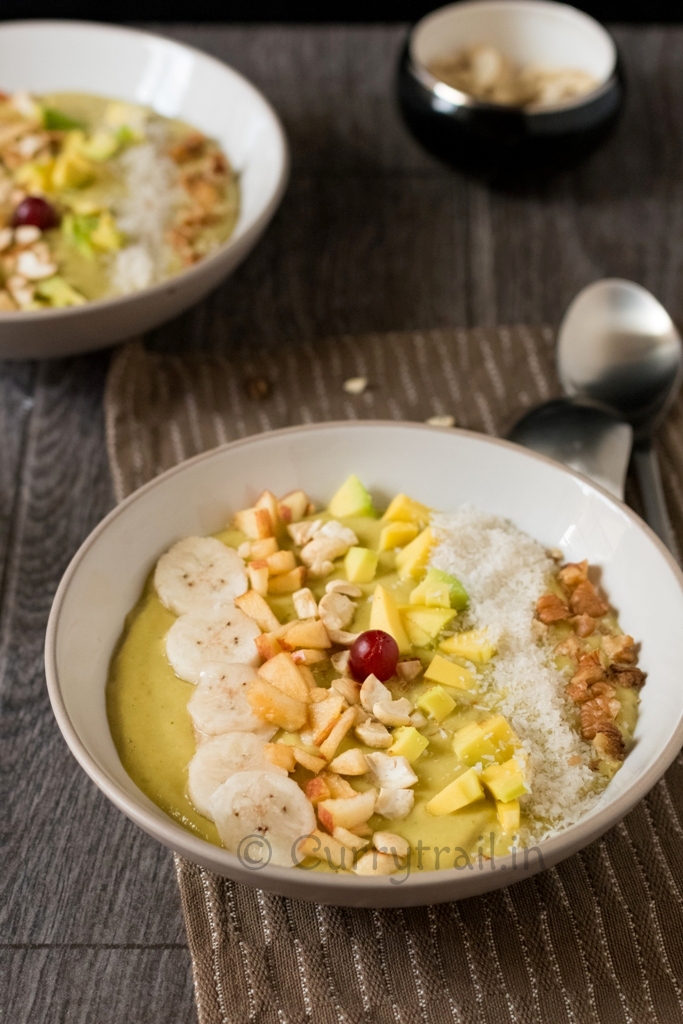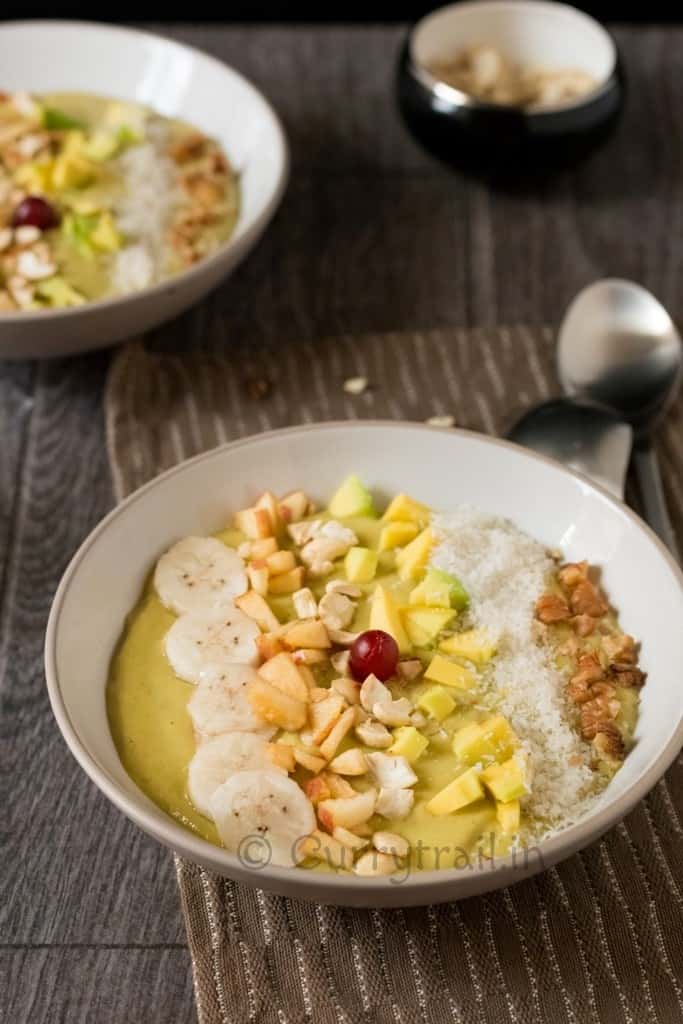 Smoothies are a easy alternate to the most important meal of the day. Or you could even have it as your snack options. The combination of textures and flavors of this nutritious smoothie bowl was just too good to be true. You got to try it to believe it for yourself!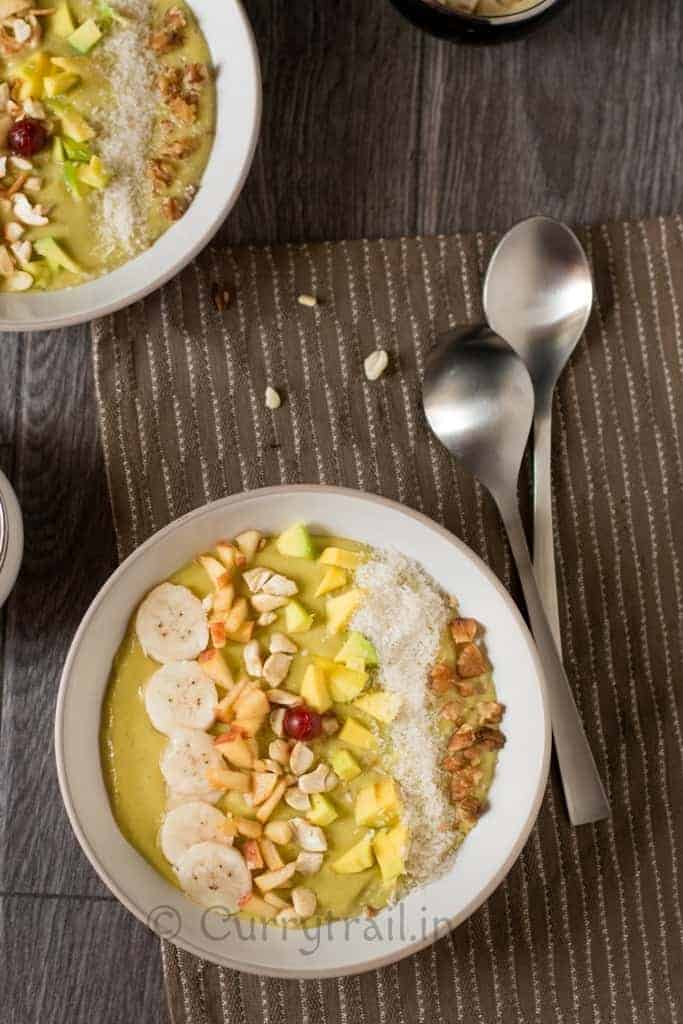 So here's to new beginnings, taking time for yourself, and drinking in this delicious smoothie bomb.
Breakfast smoothie bowl recipe-
Ingredients:-
1 ripe avocado
1 medium sized ripe banana
1 small apple
¼ cup baby spinach leaves, tightly packed
1 tablespoon honey
3 tablespoon milk or water
For topping-
Desiccated coconut or coconut flakes
Roasted nuts – I used almonds, walnuts
Chopped apple, avocado
Sliced banana
Instructions:-
1. Add the milk, then fruit along with honey into a high-powered blender. Blend on high for one minute, until thick and creamy consistency.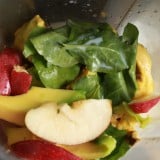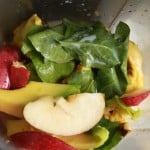 2. Pour into a bowl and add your toppings.
Serve chilled or at room temperature, they are delicious!