Hiyaa, back to Monday routine! Monday blues and Tuesday grey kick in. But I am not sulking, you see when the week starts with this amazingly delish and filling day, you know the week is going to go just fine!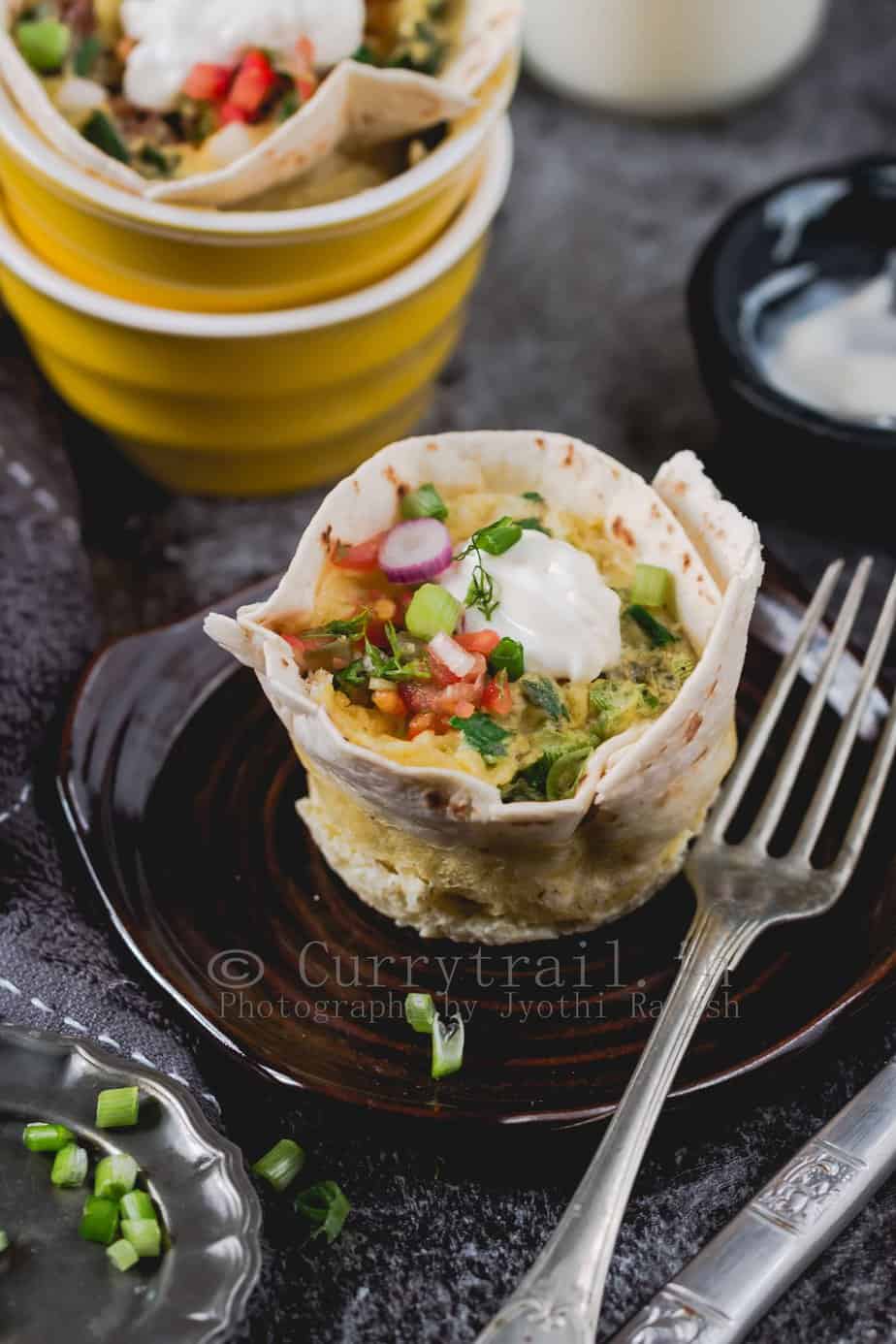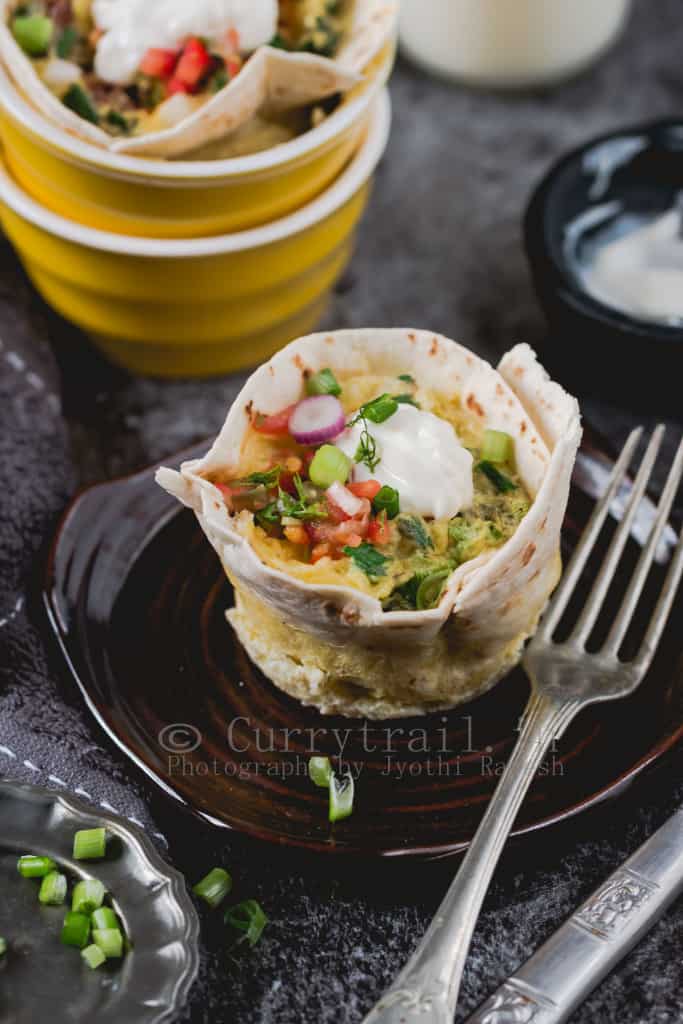 So you guys are a savory or sweet breakfast person? Savory is my jam, and I am happy to goggle my breakfast if there is no jam in it! 😛
By now you guys know I am a savory person and I can very gladly skip my dessert! No I don't shy away from sweets and desserts completely, I do eat it whenever I get a chance!
Part of this breakfast burrito bowls was an accident. I was working on a totally different Mexican recipe for which I made some refried beans. I went to my pantry to get something and spotted some Mexican tortillas. I wanted to use it, and since I had refried beans ready, I decided to try something very simple and easy dish to make. Boom, the idea of making breakfast tortillas flashed!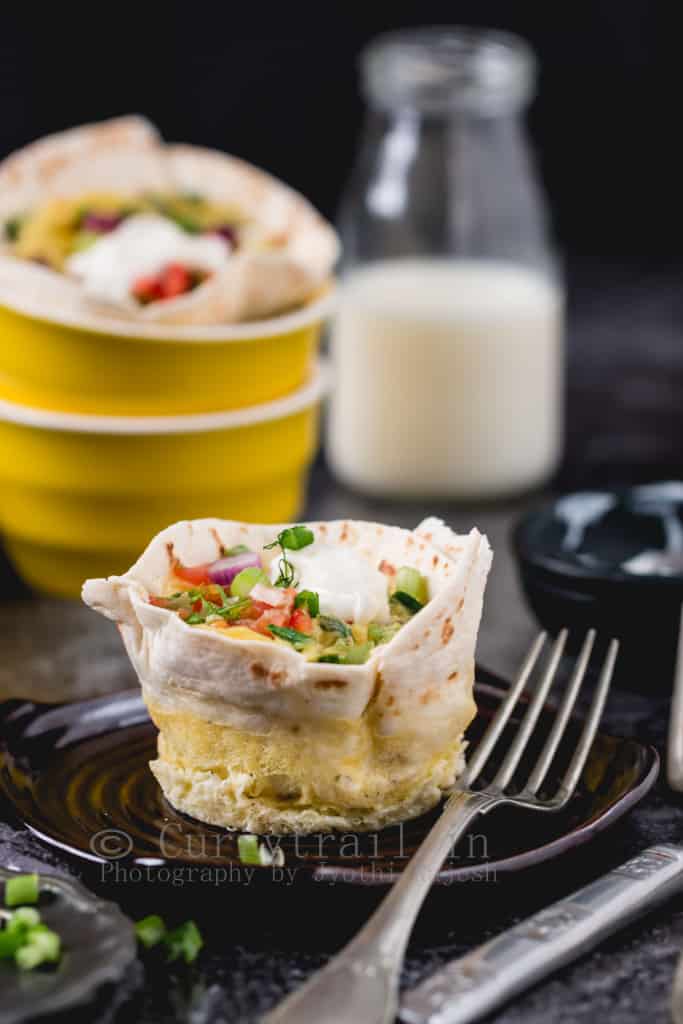 I had seen on net a few months back about microwave breakfast burritos. I knew then that one day I will definitely make a microwave breakfast burrito bowl in my kitchen.
Let's talk about this breakfast dish.
It's easy to make
Very simple recipe
And it's delicious!
You probably don't have refried beans ready. So just cook some beans and sauté it with onions, garlic, salt and pepper powder and cook until beans get mashed. Make ahead these delicious Mexican spread and voila you are good to go! You can make 10 different things when you have made refried beans at home.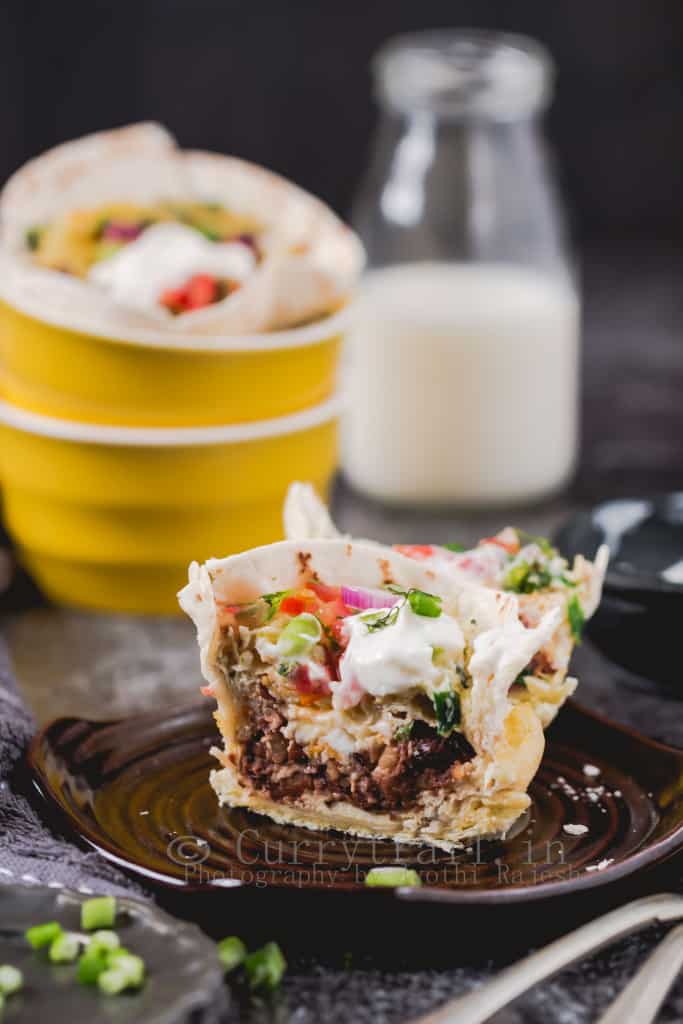 Ingredients
For 1 serving, made in 2 cups
1 Mexican tortillas, cut into half
4 teaspoon refried beans
4 eggs
2 teaspoon pepper powder
2 teaspoon salt
4 tablespoon green onions(spring onions)
4 tablespoon grated cheese, best Cheddar
For topping
Fresh tomato salsa
Sour cream
Method
In a bowl, whisk together, 2 eggs, 1 teaspoon pepper powder, 1 teaspoon salt, 2 tablespoon spring onions well. Keep aside.
Take a microwave safe bowl. Press half tortilla into the bowl gently making sure not to tear the tortillas.
Now add 2 teaspoon refried beans or cooked beans. Pour in whisked eggs and sprinkle 2 tablespoon grated cheese on top.
Microwave the burrito bowls for 1 minute and 30 seconds on high power. The timing may vary depending on your size of bowls and the microwave. Do not overcook eggs.
Top your favorite toppings over the burrito bowls and serve immediately. I used fresh tomato salsa and sour cream for topping. It's not Mexican if there is no sour cream right? 😀