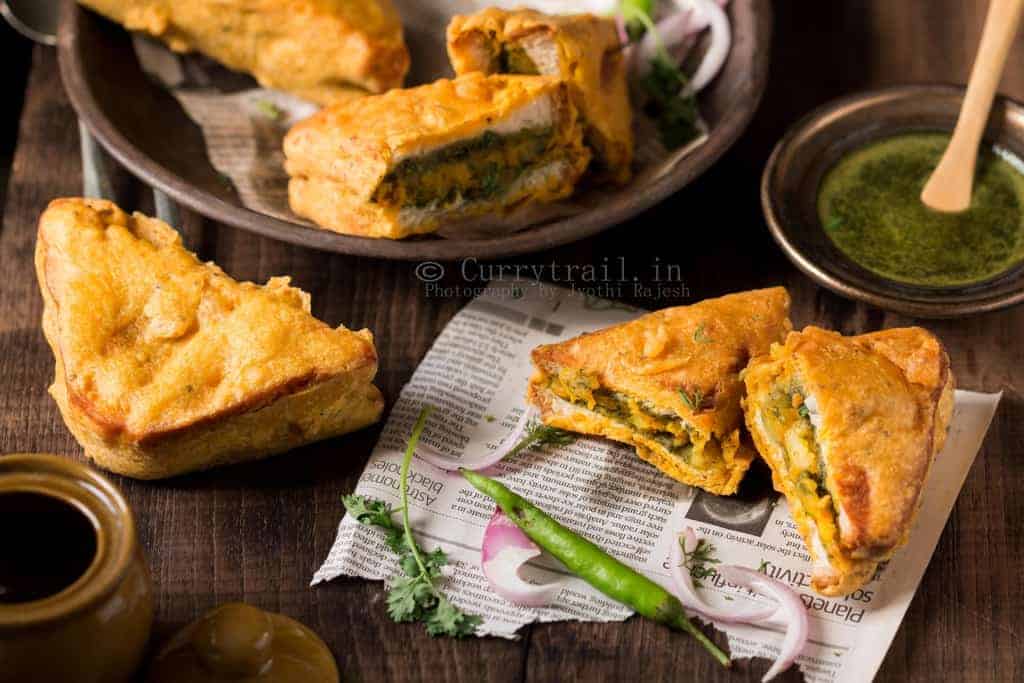 Today I'm absolutely in no mood to talk or rant. Been a busy day, and with daughters exams I'm finding it difficult to manage all things at home. I wanted to share this recipe for bread pakoda today after daughter went to sleep, so let's just go straight to the recipe.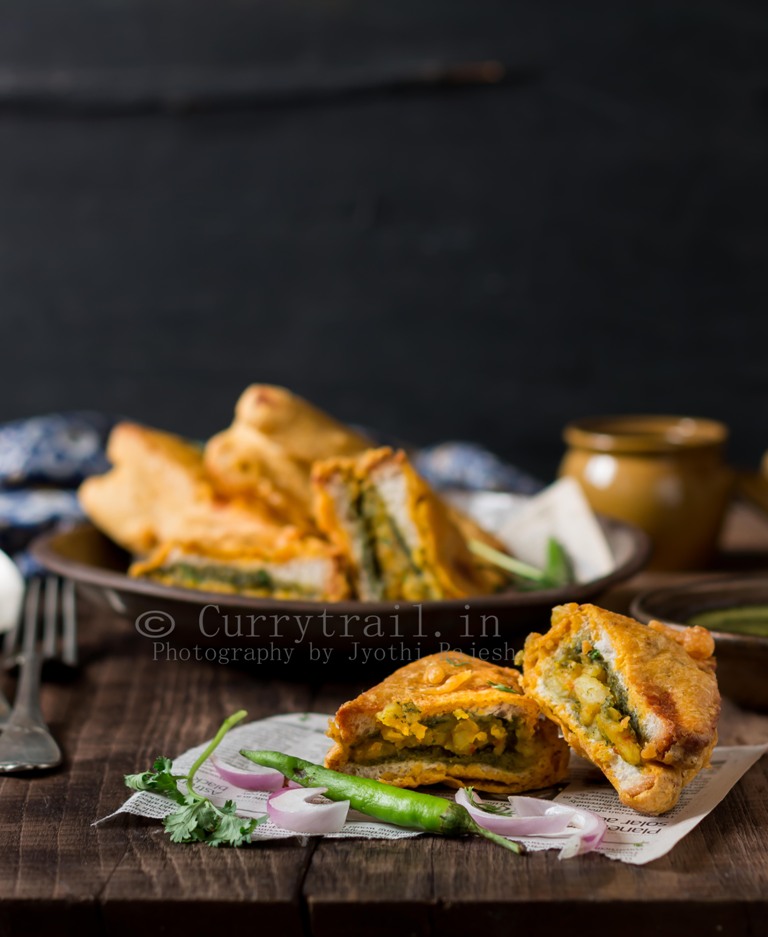 Bread is smeared with chutney and then stuffed with mashed potatoes dipped in batter and then deep fried. The best way to serve this pakoda is nice piping hot straight from the kadai onto your plate. A bite of these delicious crunchy outside soft inside pakodas and a sip of masala chai on a gloomy day is pure bliss.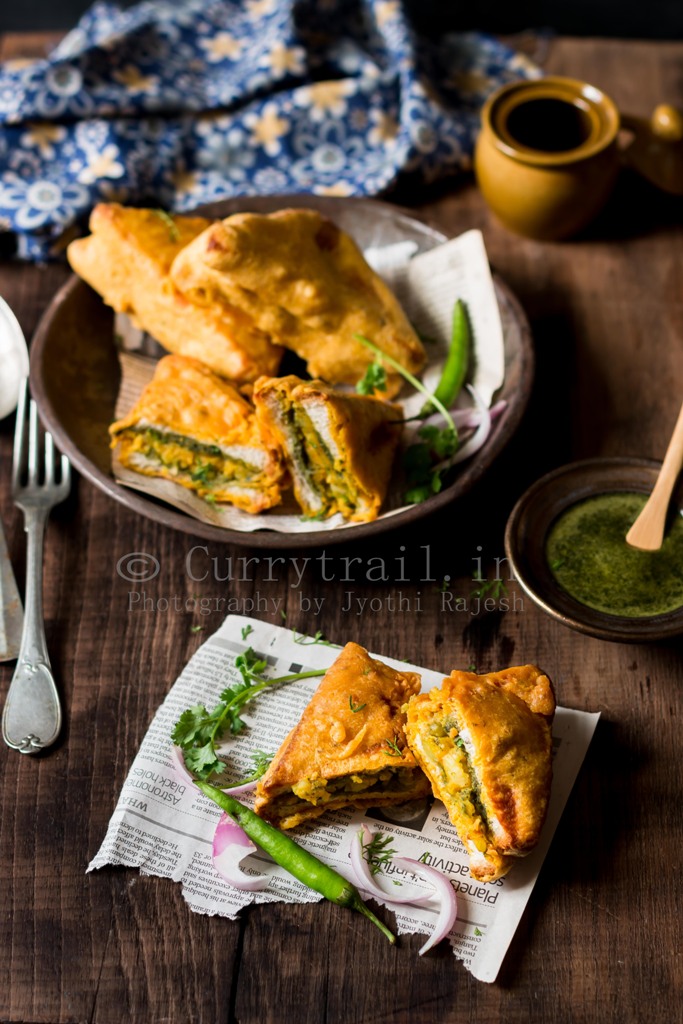 Ingredients
4 slices of bread
¼ cup mint thick chutney
3 large potatoes
¾ cup besan
1 teaspoon rice flour
2 teaspoon red chili powder
1 teaspoon turmeric powder
Salt to taste
½ teaspoon amchur powder
½ teaspoon ajwain
¼ teaspoon asafetida
2 tablespoon coriander leaves
Water as needed
Oil for deep frying
Method
Wash potatoes well. Cook them in pressure cooker for 2 whistles. Once pressure settles down, open the cooker lid, remove the potatoes, peel their skin and mash them well. Add 1 teaspoon red chili powder, ½ teaspoon turmeric powder, ½ teaspoon amchur powder, salt to taste, coriander leaves and mix well. Keep aside.
In a bowl mix besan flour, rice flour, salt, 1 teaspoon red chili powder, ½ teaspoon turmeric powder, asafetida, ajwain. Add little water at a time and mix well to make a lump free flowing batter. The batter has to be thick and flowing.
Heat oil in a kadai.
Cut bread slices into triangles. You can remove the crusty edges if you don't like them. Smear some green mint chutney on 2 slices. Place a small ball of potato mash in the center of one bread slice, and spread it evenly on the slice, place the second slice on top like a sandwich and press it gently.
Now dip the stuffed bread sandwich into the batter making sure it is coated well on all the sides. Carefully drop into hot oil and fry it until golden brown on all sides. Remove from oil and drain it on kitchen towel. Repeat for rest of the slices.
Serve hot immediately with some spicy mint chutney and masala chai.