One of the most cheapest and filling food from the varieties of street food. It can be served with almost everything, pori, parathas, rotis, or just as it is plain ghugni which is sure to explode your taste buds 🙂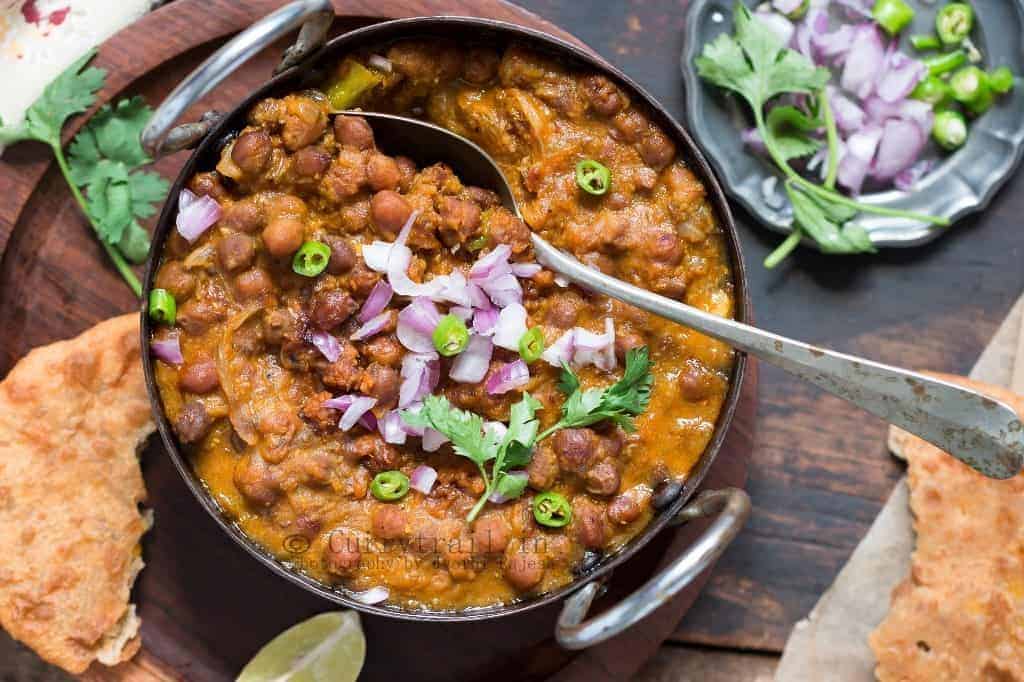 I always talk about how simple our growing up years were. I seldom mention "those 70's and 80's were the most beautiful time of my life". We(most of us) often talk about our growing up years, when life was easy and simple. When joy was found in simple things, be it playing with pebbles or marbles, be it playing on the ground with no expensive toys but we had friends and their hands to hold on to play "Chain Chain" or be it plucking a guavas, mango and gooseberries from the overburdened trees from our neighbors grove without his permission and sample those stolen green mangoes was the purest joy.
Summer vacation was magical days of childhood. We would wait for the holidays to pack our luggage and get on to that magical train. We did trips then, but more sort of visiting grandparent's house, cousin's house was much like it. Almost the entire vacation was spent either in grandparents or cousins place. What kept us all busy those days were not books, or video games, but the trees to climb, grounds to run and play, listening to ghost stories from a cousin who always boosts that it's a true story and she had witnessed it(and we always tend to believe her),  making kites from newspapers and flying it up from the terrace, and when it rained we sailed the paper boats in that little water stream which flowed near the compound wall. There were nights we would all be crammed up on a small mat under the same blanket on the terrace. And with a small kerosene lamp with us, our parents, grandparents would share their stories with us. We didn't have AC's then, and fans were not seen in all homes. To beat the summer heat, we would even spend the entire night on open terrace. With just one mat, pillow and a hand fan and lots and lots of stories, gossips among cousins, it was indeed fun times.
We often talk about our experiences and wish we could get our kids to experience that! But the fact is what life we lived may not be as exciting to our kids as it was for us! And there are high chances that they will not like it. When we grew up, our parents constantly told us how beautiful their life was, how simple their living was, how they went to schools without having slippers or sandals to wear, how they learnt in school without expensive pencils and pens and notebooks. How they did their home work and read their lessons under the street light which was like half a mile from home. And when we grew up we had electricity in our homes, we had slippers and shoes to wear to schools, we had pencils and pens to write and those things were called as "luxury benefits". And now we call what our kids have as "over expensive, luxury". As time passes, things change and we all adapt to it. And it becomes a necessity for our living. We made beautiful memories with the lifestyle we grew up in and I'm sure our kids too will make some beautiful memories with their life style that they will cherish for life! Isn't it?
I need a vacation to get this kind of gyan 😛  During the last few days when I stayed in a laid back, close to nature resort, I was doing a lot of thinking 😉 Looks like mind works only in such exotic, close to nature places and not otherwise 😛
I slept, ate, played a lot during this trip.  I will write a post on my recent travel to Kerala soon, till then here is sneak peak of the place I gained my little gyan! 😀
Talking about the recipe, In Bihar, it's called ghughri. Traditional ghugni is made with dried white peas. Some use minced lamb in it, some don't. Ghugni can also be made with black chick peas, dried green peas or even black eyes beans. It's the most popular evening snack in the eastern part of India. Assam, Bengal, Odisa and Bihar has their own variation of ghugni. Ghugni has a medley of spices with great flavors put together. It's considered as one of the most cheapest and filling food from the varieties of street food we get in Eastern parts. It can be served with almost everything, pori, parathas, rotis, or just as it is plain ghugni which can be consumed like the chilie people have in the west.
Most important part of ghugni is the garnish after cooking it. Traditionally there are always some fine chopped onions, finely chopped green chilies and lime juice. Some even add some grated coconut( raw or roasted ones).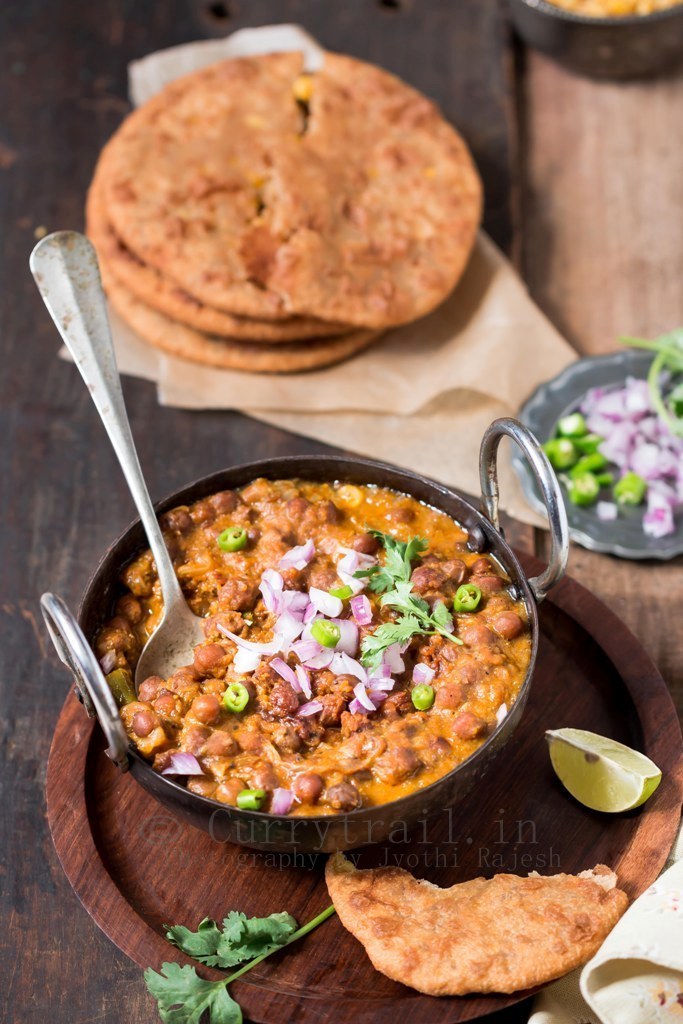 Ingredients
2 cups dried chick peas
4 onions
1 teaspoon ginger paste
1 teaspoon garlic paste
4 green chilies
1 teaspoon cumin seeds
1 bay leaf
½ teaspoon turmeric powder
1 ½ tablespoon red chili powder
2 tablespoon freshly ground coriander powder
1 teaspoon black pepper powder
1 teaspoon fresh roasted cumin powder
1 tablespoon mustard oil
For garnish
Finely chopped onions
Finely chopped green chilies
Grated roasted coconut(optional)
1 teaspoon roasted cumin
Method
Soak dried black chick peas for about 8 hours. Cook the soaked chick peas with a pinch of turmeric powder until just cooked, do not overcook it.
Chop onions into thin slices. Grind ¼ portions of the sliced onions along with 2 tablespoon of cooked chickpeas, keep aside.
Heat oil in a wide pan. Add bay leaves, cumin seeds. Add sliced onion and green chilies, cook till onions turn translucent.
Add ginger and garlic paste and cook until raw smell of the paste goes off.
Add red chili powder, coriander powder, turmeric powder, pepper powder, roasted cumin powder and the ground onion-chickpea paste, mix well. Cook for about 3 minutes. Next add the cooked chickpeas and mix well. Add salt to taste and water(about ¼ cup), mix well. Simmer and let it cook for about 20 to 30 minutes, add water if the ghugni dries up.
Once you get the required consistency, turn off flame. In the end add some roasted cumin seeds, finely chopped onions and green chilies. Serve hot with puri, rotis, parathas.