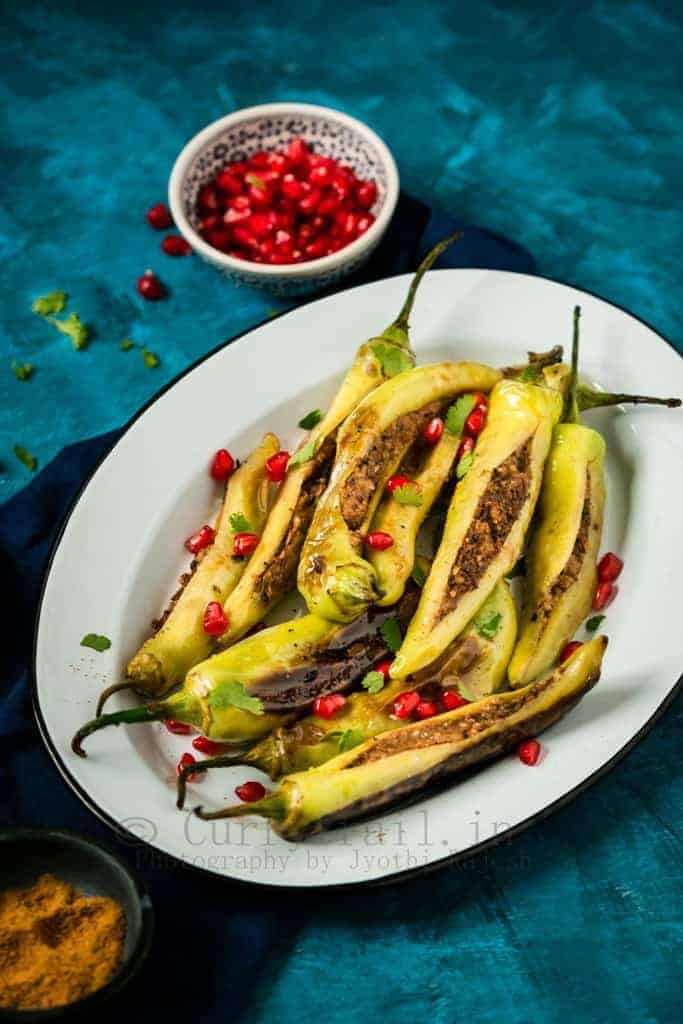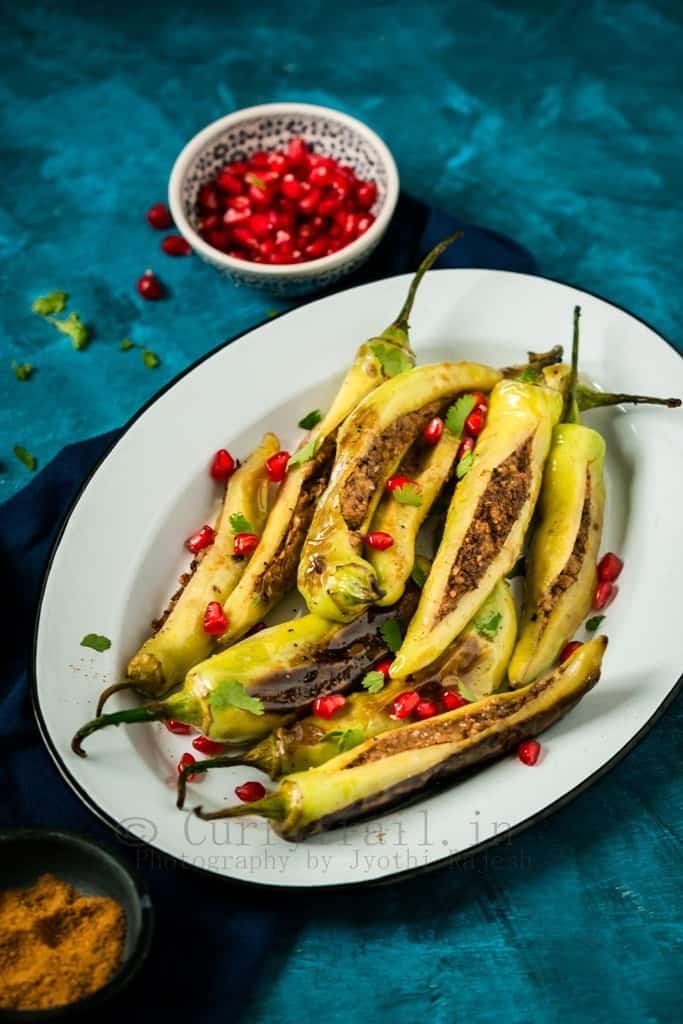 Barith Marchavangun is a classic Kashimiri dish that makes a show stopping entrée in any party. Stuffed chilies are delicious and makes a unique starter dish. These Kashmiri stuffed chilies are not just delicious but is very healthy too.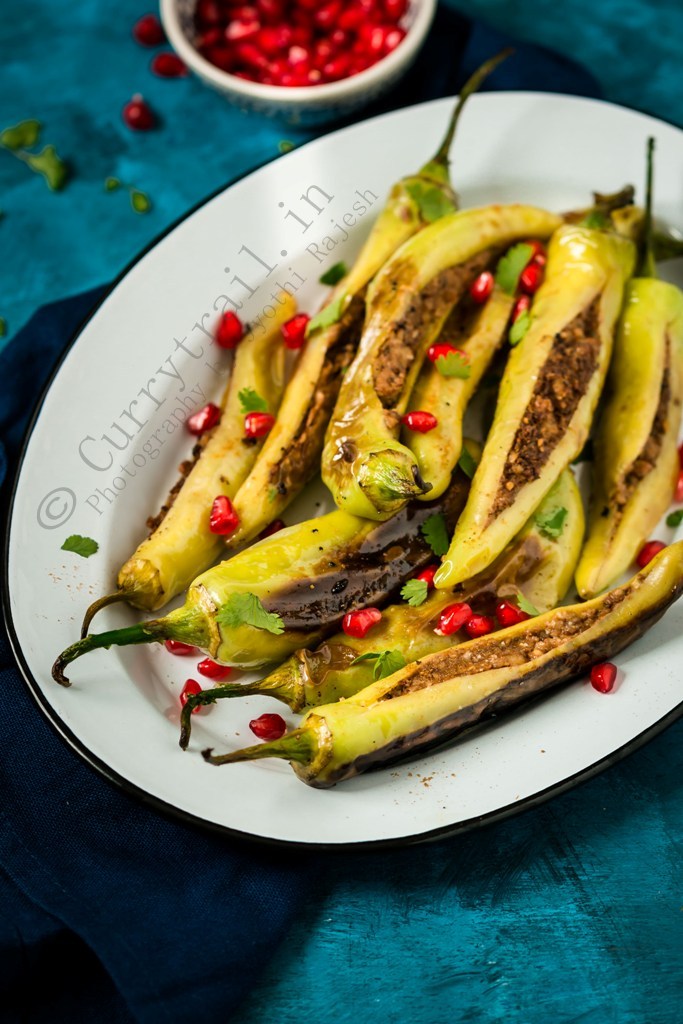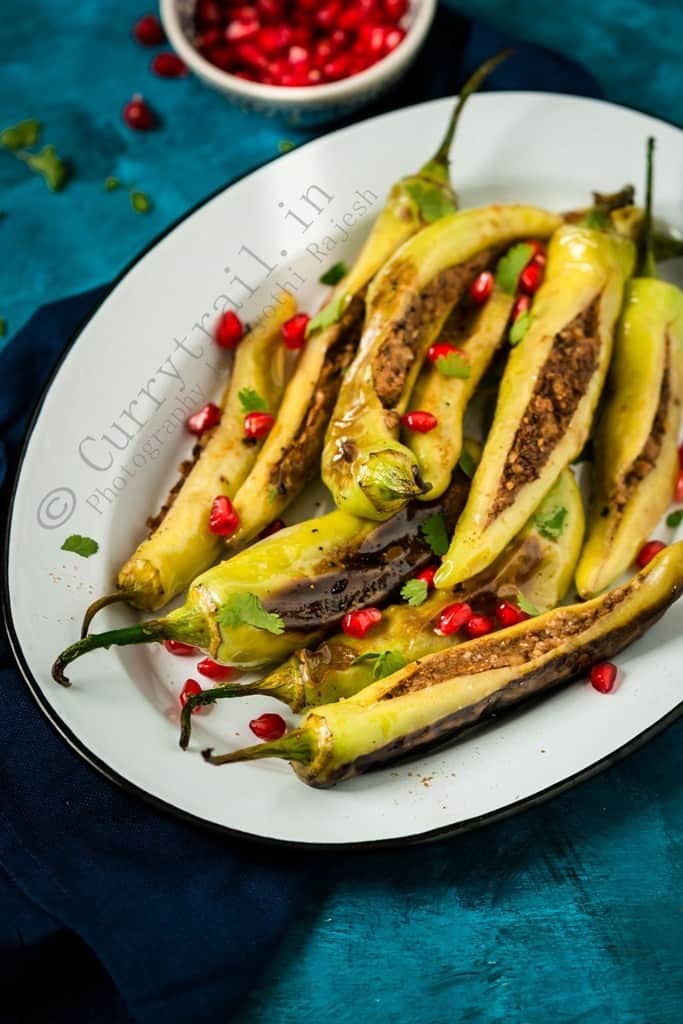 A dish that is so easy to make with very minimal labor and time consumption. Walnuts, pomegranate seed powder and cumin gives a depth in flavors and great texture to the dish. I was over whelmed with the stuffing and I the heat in the chilies was perfect with the subtle flavor of the stuffing. If you don't like heat at all, scoop off the seeds from the chilies. Either ways it just taste amazing!
Recipe adapted from Priya's space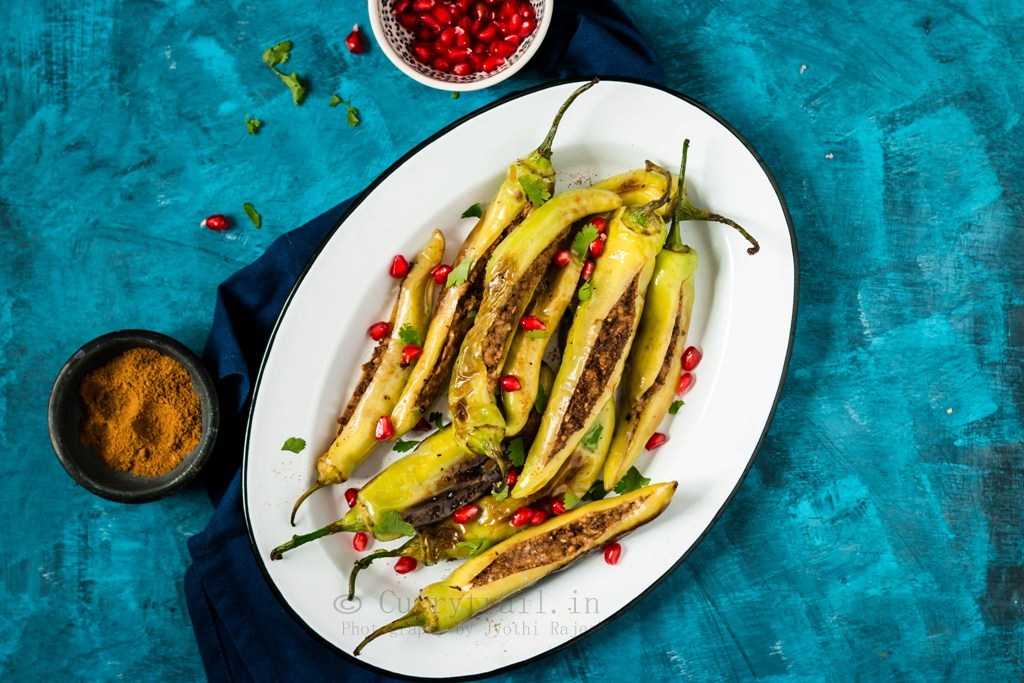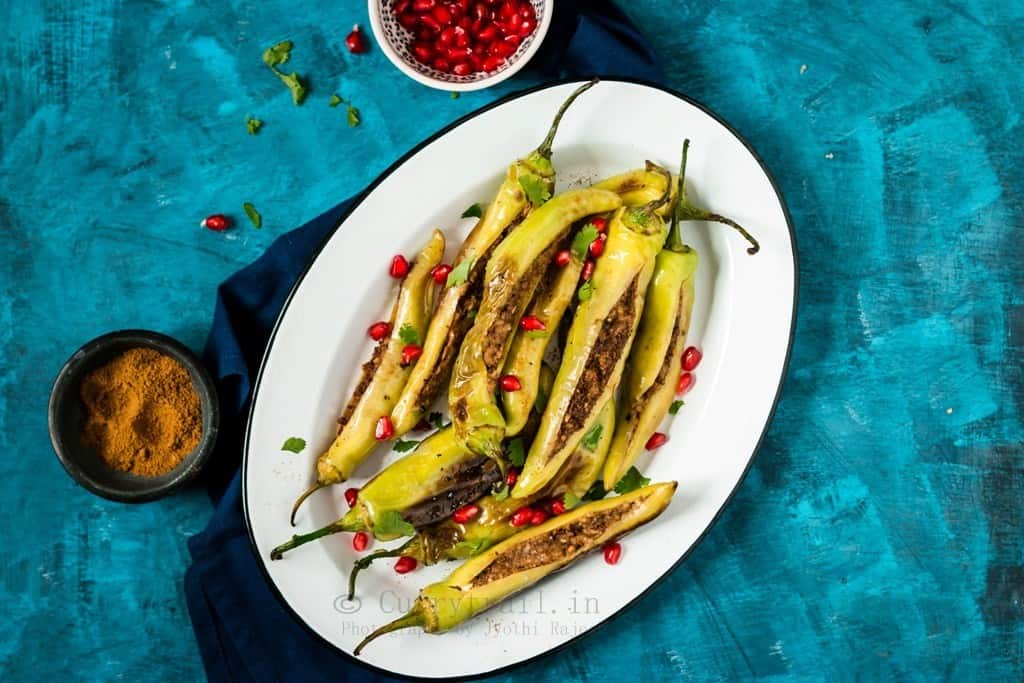 Ingredients
10 chilies
1 cup walnuts
1 teaspoon cumin seeds
1 ½ teaspoon pomegranate seeds powder
1 teaspoon ginger powder
Salt to taste
1 cup vinegar
3 to 4 tablespoon oil
Method
First lightly dry roast walnuts, cumin seeds separately until fragrant. Then add the roasted walnuts, cumin seeds, pomegranate seeds powder, ginger powder and salt to taste into a blender and blend into smooth paste with very little water. Keep aside.
Wash and pat dry the chilies. Make a slit in the center leaving the stem part intact. If you do not like heat, scoop out the seeds. I love heat, so left the seeds on. Soak the slit chilies in vinegar for about 30 minutes.
Remove the chilies from vinegar. Do not throw the vinegar away, you can use it in cooking Chinese noodles/fried rice.
Stuff the chilies with the walnut mix stuffing.
Heat oil in a pan for shallow frying. Place few stuffed chilies a time and fry it on low flame until browned and cooked on all sides. Repeat the same procedure for all the stuffed chilies.
Remove from stove and serve immediately.
You can serve it as appetizer or side dish.