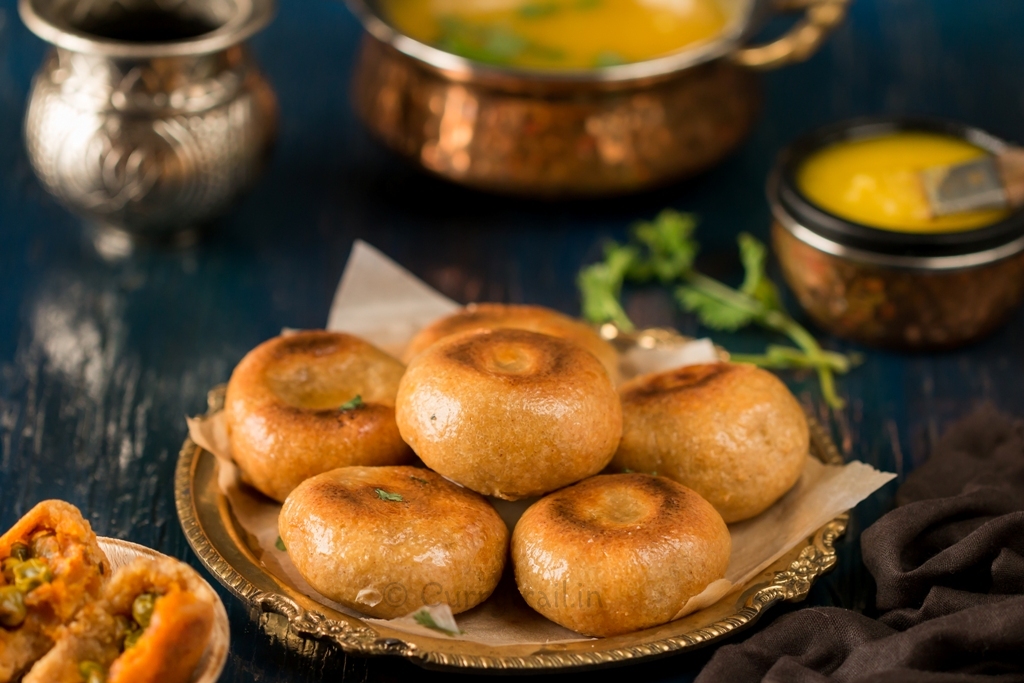 One day while doing my evening shopping I walked passed a stall on the street that was bustling with crowd. There was a magical charcoal aroma in the air that might have stopped me. I turned and walked back to the stall. On the glowing embers were charred balls. It looked hard and like some kind of hard baked bread.  I reached the vendor and asked him what is it? He was busy, in between taking orders from customers he answered me "yeh dal baati hai"(translated as this is dal baati. Dal means cooked lentils with some spices and baati is hard wheat rolls from Rajasthan, India). There were wooden benches lined up to sit, relax and enjoy the baati. Some sat and enjoyed the dish and some didn't even bother to sit down.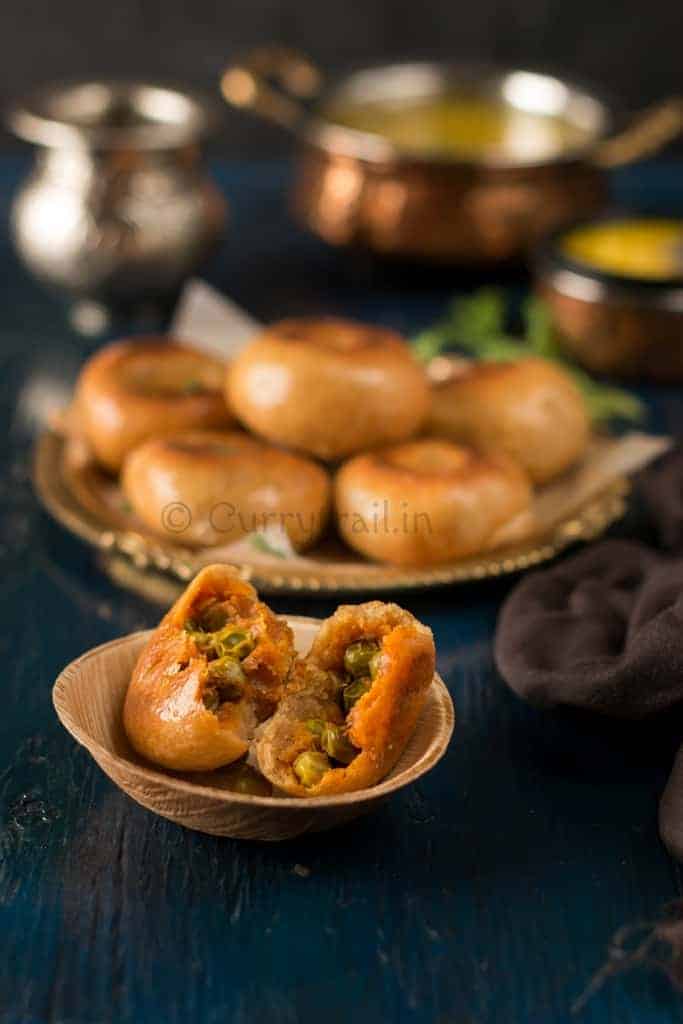 The seller worked liked magic while serving the baatis. He was so quick that he plated 10 battis in a minute. He crushed the baati, placed it on palm leaf bowl, poured melted ghee and then a good amount of dal over it. The reaction on faces eating the baati said it all! I had to try it. I asked for one and in 10 seconds the vendor placed a bowl in my hand. I took the first bite.  It was a bit hard. The baati itself was a bit bland. The dal soaked the baati pieces which made it easy to eat and also imparts flavor and taste to the baati. I really enjoyed the experience of eating baati.  From then on every time I visited a Rajasthani restaurant I made sure I had dal baati.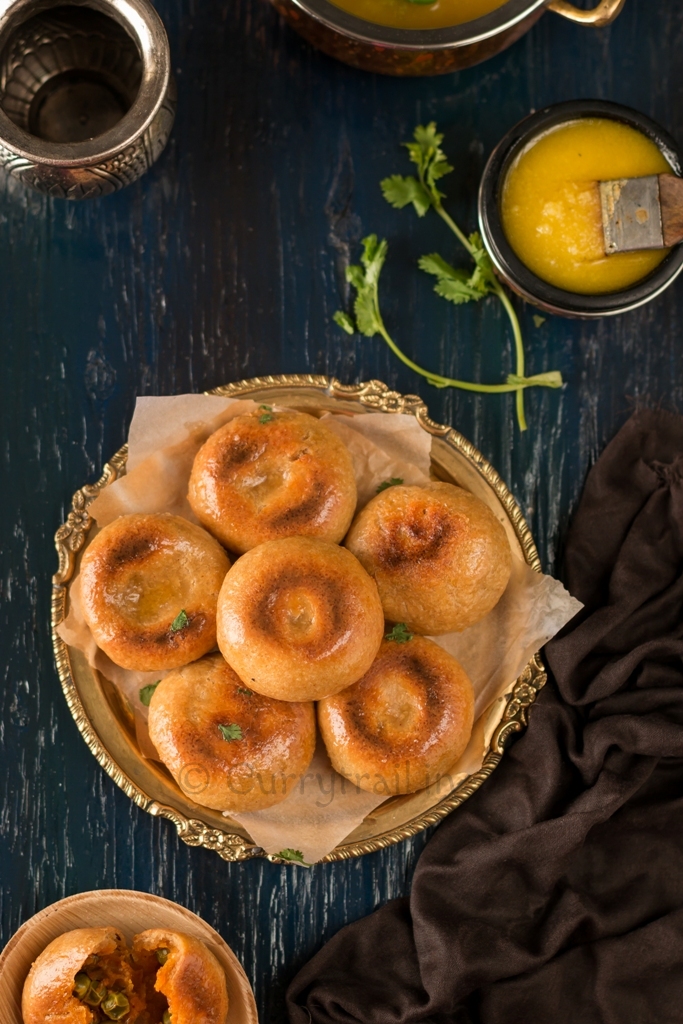 The history of how baatis originated is very interesting. During the ancient days, the soldiers who would go to war would only have baati to eat after they returned from war. During those days grains like wheat, jowar, bhajra were a part of everyday meal. The soldiers would carry the dough (made of wheat flour) to the war field. They would break the dough into smaller pieces and burry it under the sand (we are talking about Rajasthan, dessert sand).  The sun would bake the dough under the sand. When soldiers returned from war, they would have a perfectly baked batti that they would dunk in ghee and eat it. Sometimes if available they would even pair it with curd or buttermilk from camel's milk. Also the baked baati was stored for very long time.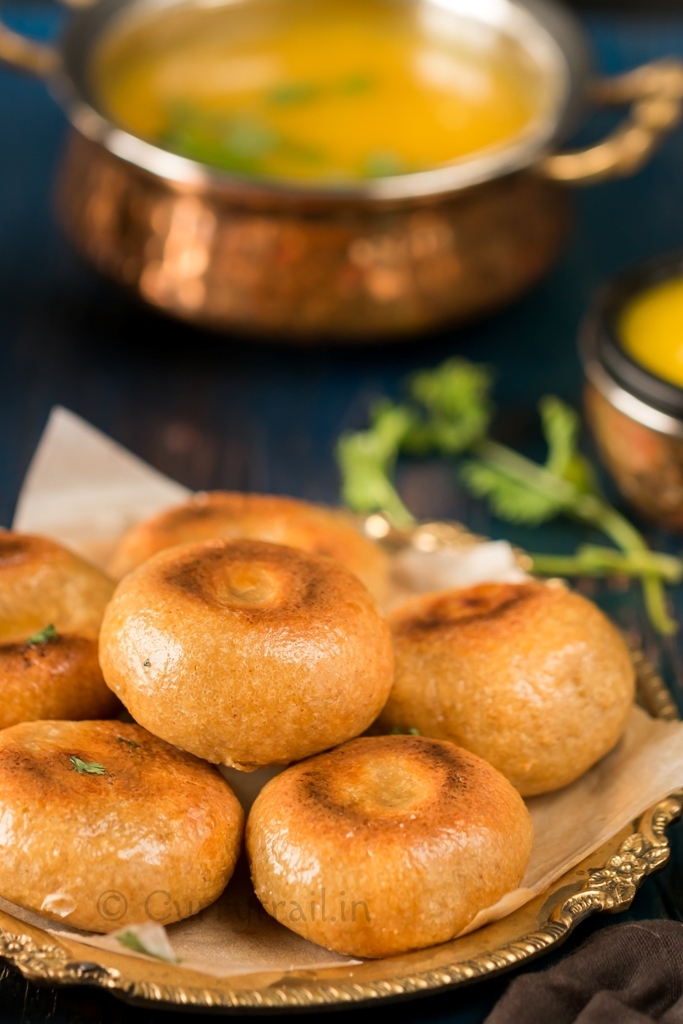 Later as the recipe got passed on to make families, variations came in. Some add Panchmael Dal, some add saag.  Probably baati was so popular those days that someone who ate baati and thought was bland in taste came up with another dish, 'Litti'. Litti is similar to baati, it's made of wheat flour, ghee, water, baked in sun – but had a spicy filling in the center which was made of roasted Bengal gram flour(called Sattu).
Today's recipe is batti made of whole wheat flour with masala peas stuffing inside. It is first blanched in water and then baked. The best way to eat this masala baati is dunk it in ghee if you are not calorie conscious and top it with panchmael dal. And if you are count your calories like me, just rub the baati with ghee and eat it hot. You can even add dal and eat it. I made these healthy and delicious @ChakkiAtta Vivatta whole wheat flour. The flour makes super soft rotis, naan, chapathis. If you are looking for whole wheat brand flours then you can definitely buy Vivatta. Get it online from here
Baked whole wheat masala baati recipe-
Ingredients
For Vivatta whole wheat baati
1 cup Vivatta whole wheat flour, click here to buy Chakkifresh vivatta online
½ cup semolina
½ cup ghee
Salt to taste
2 tablespoon yogurt
For masala filling
1 cup peas(fresh or frozen)
1 onion
2 green chilies
1 teaspoon cumin seeds
1 teaspoon ginger garlic paste
1 teaspoon red chili powder
¼ teaspoon turmeric powder
¾ teaspoon coriander powder
1 teaspoon roasted cumin powder
Salt to taste
1½ teaspoon oil
Instructions
Mix all ingredients mentioned under the list 'For whole wheat baati' in a large bowl. Knead into a soft dough. If the dough turn out to be too hard add a little milk and knead to soft dough. And if your dough turns very sticky add little flour.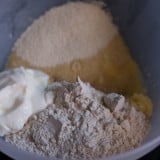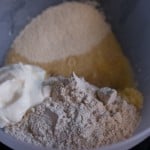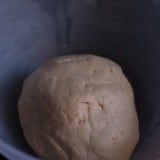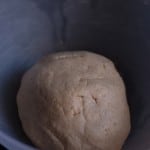 Divide them into equal sized balls. Cover with damp cloth and let it rest for half an hour.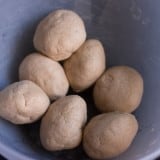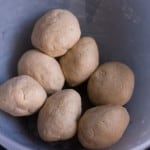 Mean while we will cook the masala filling. Heat oil in a pan. Add cumin seeds, onions and green chilies. Sauté until onions turn pink.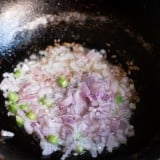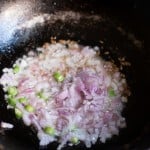 Add ginger garlic paste, red chili powder, turmeric powder, coriander powder, roasted cumin powder and salt. Stir and cook until raw smell of the paste goes.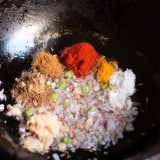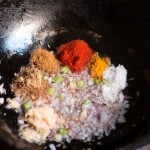 Then add peas(I used frozen peas) mix well and cook for 3 minutes until all the ingredients together. Add water if required to cook the peas. The peas masala mix should be completely dry.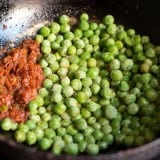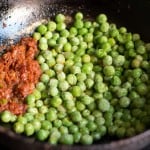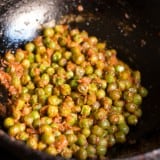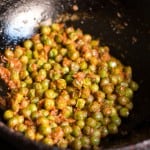 Once peas is cooked and water is completely drained, turn off the flame. Let the masala mix cool completely.
Now flatten the dough balls, add peas masala filling in the center. Bring all the ends together and seal the opening. Press the balls slightly. With your thumb make a small depression in the center of the ball. Repeat with all the dough.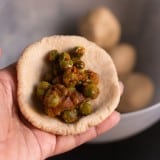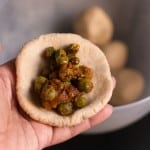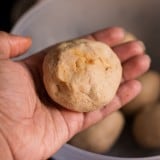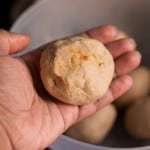 Boil about 3 liters of water in a huge pot. Add the baati's and cook for about 15 to 20 minutes.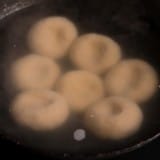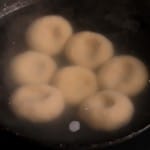 Drain it and let it cool completely. Heat oven at 200 degree centigrade.
Place the baati's on a baking sheet lined with parchment paper. Bake it in pre heated oven at 200 degrees for about 25 to 35 minutes. Turn it over every 10 minutes to ensure evenly baked baati's.
Remove baked baati from oven, dunk it(or rub) in ghee. And serve immediately hot. You can also serve it with dal. Serve it for breakfast.