Baked green peas fritters are green goodness packed with flavors with a perfect crunch element outside, and soft slightly crumbly texture. This munch-on-any-time-of-the-day snack ticks all the right boxes on your health chart. It's so good for you that you can literally have more than a few and satisfy your cravings. I love snacks that are guilt free that allows me to eat a little more! 😀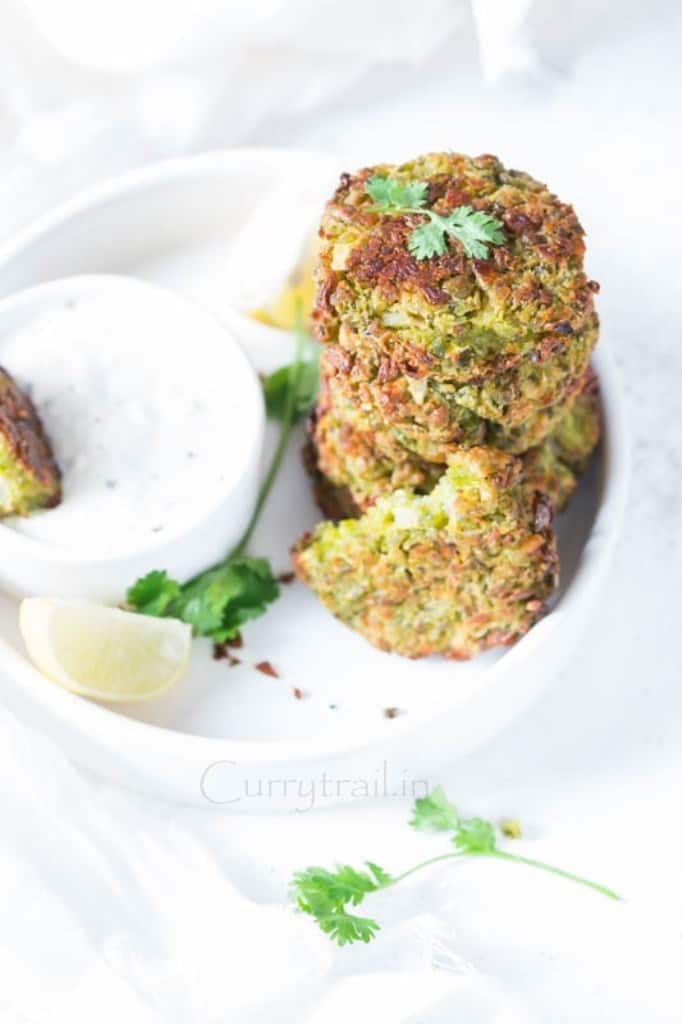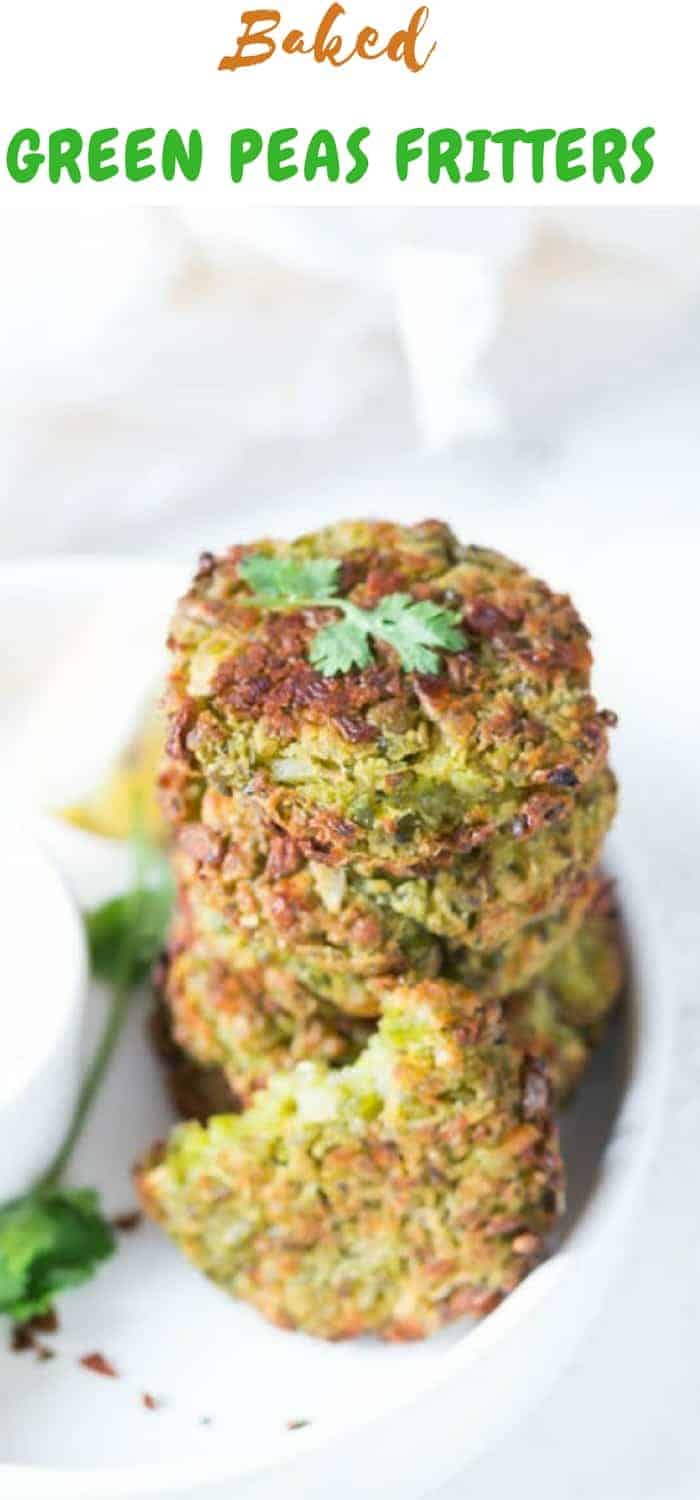 There is nip in the air, full sleeves sweaters are on. For every right reason I crave for spicy, flavorful food all winter. Growling tummy is not uncommon thing during winters in my case. Cooking and eating right food goes a long way in keeping your body fit and trying to stay away from those extra loaded cheese/fat/oil. No, don't stay away from all those "real" food, but do remember to indulge in moderation and once a while.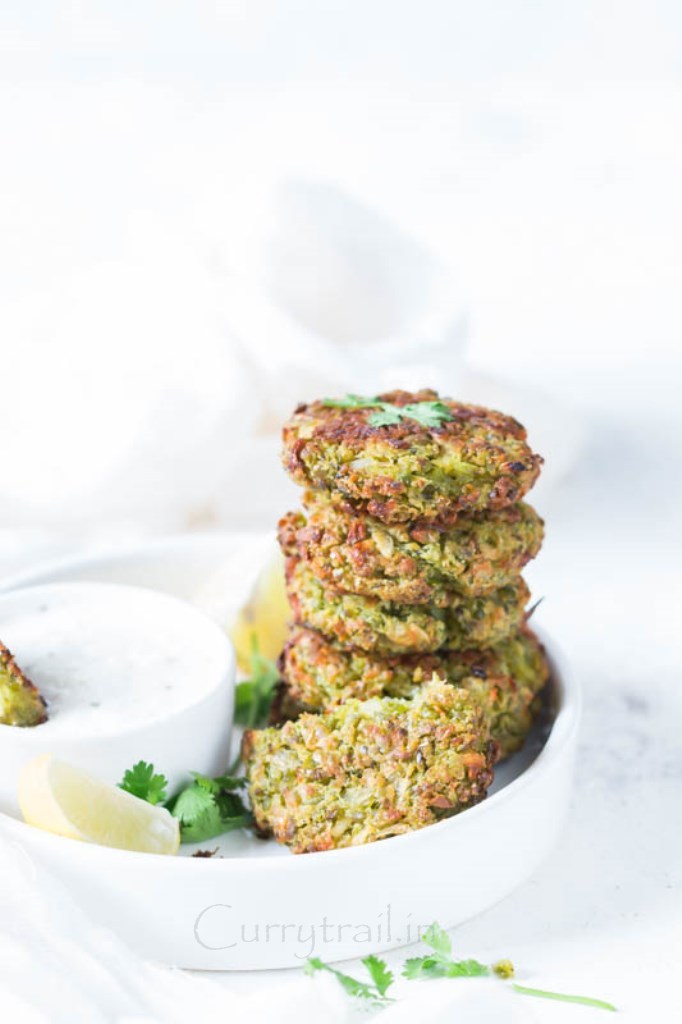 When green peas are in season there are few recipes you must definitely not miss trying. And I have another perfect winter recipe using green peas(fresh ones). It's green peas soup – comfort food that will keep you warm. Because the soup is true winter food just like these baked fritters.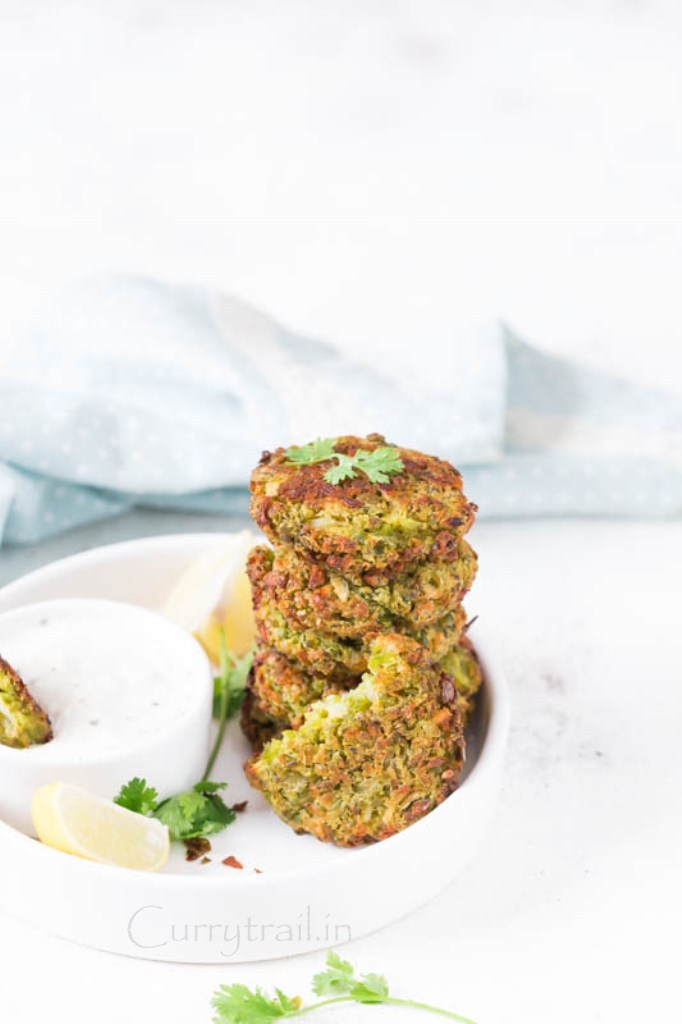 Food that is bland, lacks flavours puts my off big time! Simple food, packed with flavours is what I cook and I believe it's a winner all over. Garlic-ginger , chili flakes, dried herbs is what we are talking. Simple ingredients, easy to make dish, flavour packed and perfect snack/appetizers that is guilt free – that's why you should be trying this recipe at home.
Learn how to make baked green peas fritters
Ingredients
1 cup fresh green peas (cooked)
1 tablespoon ginger-garlic (finely chopped)
1 onion, finely chopped
2 teaspoon red chili flakes (adjust as per spice preference)
2 teaspoon dried mixed herbs
½ cup gram flour(besan)
Salt to taste
1 tablespoon olive oil + extra for brushing
Instructions
Heat oil in pan. Saute ginger-garlic until the raw smell cooks off.
Saute onions until it turns translucent.
After onions turn pink, stir in red chili flakes, dried herbs, salt to taste and give it a good mix.
Mix cooked green peas and cook for about 5 minutes on low.
Finally stir in gram flour and cook until flour cooks it's raw smell off.
Remove pan from heat and run the mixture in food processor until it forms a crumbly mixture (do not make it a paste)
Grease fingers with oil. Divide the mixture into equal small portions. Flatten into small pattice.
Place the pattice on baking tray lined with parchment paper. Brush olive oil over the pattice.
Bake in pre heated oven for about 30 to 40 minutes at 150 degree centigrade.
Bake until you see golden crust on the outside.
Remove from oven, serve hot with yogurt based dip(Whisk thick yogurt, salt, pepper, dill leaves and few teaspoon on lemon juice)
PIN THIS TO YOUR SNACK BOARD