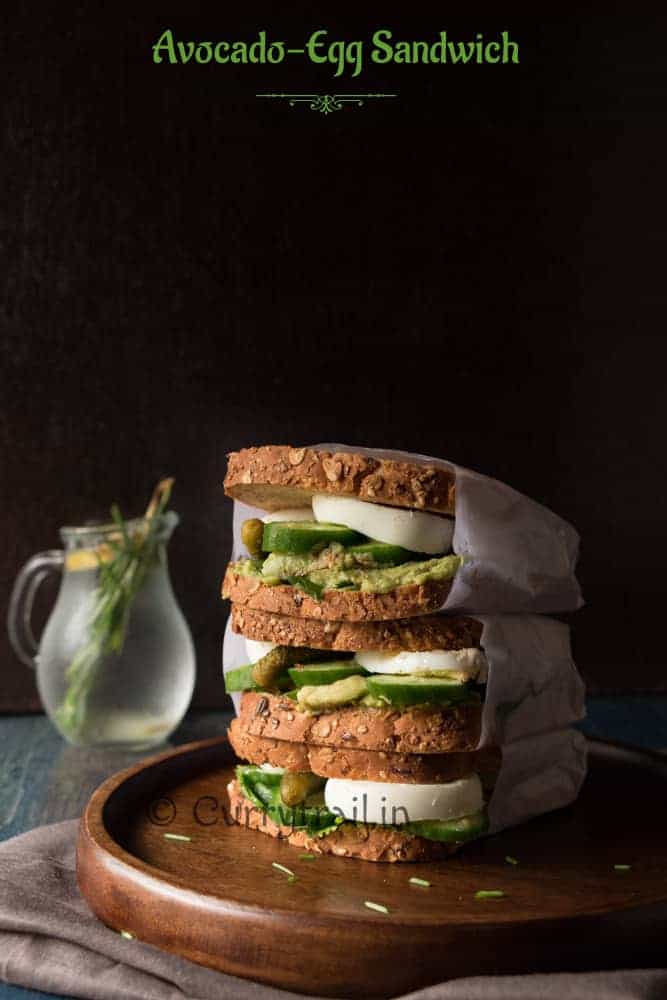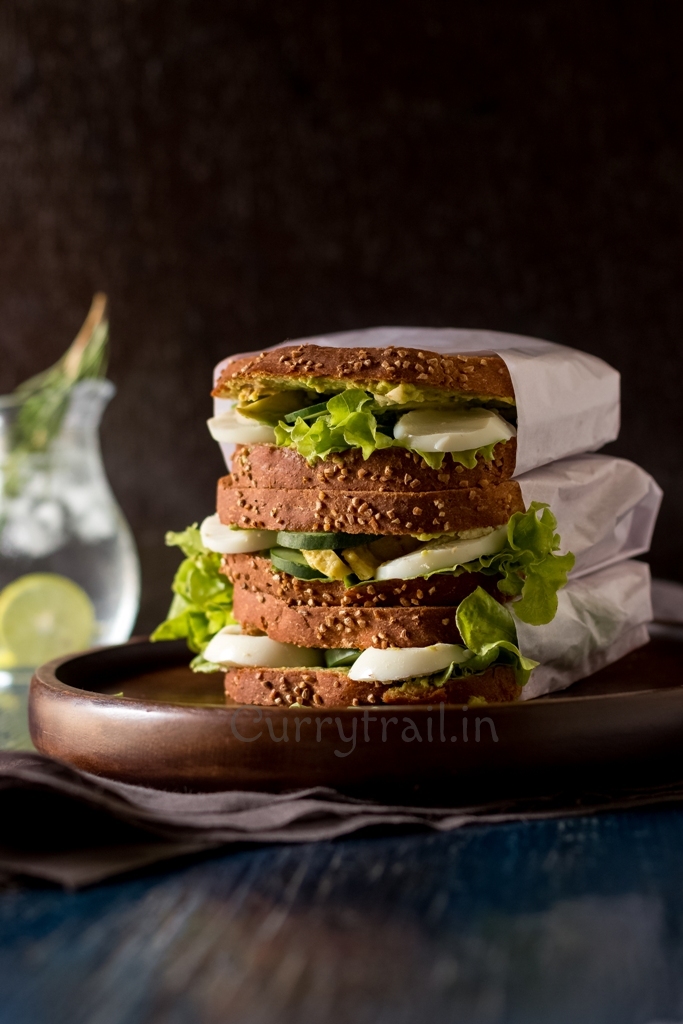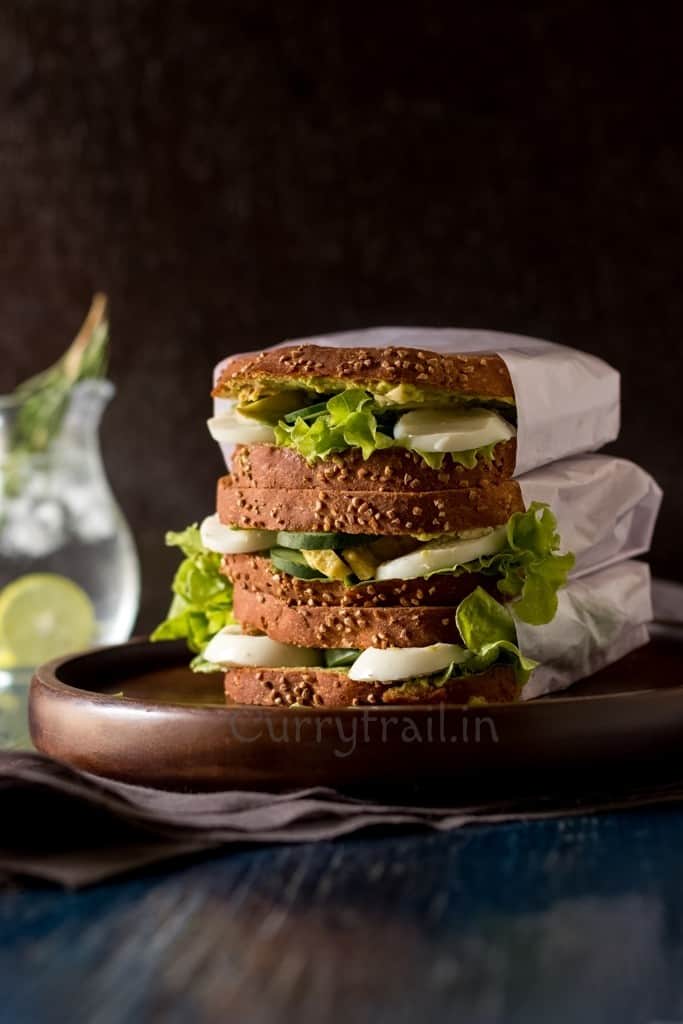 If you guys were wondering where did I go? Am I neglecting my blog space? Well, No Not at all! A little preoccupied on the personal front. My daughter had assessments this week and I had to help her out with a lot of academic portions! Gosh what a child in first grader learns these days are huge! I most of the times get this feel that we are putting some much on our little kids.
One most important thing I do is I do not pressurize my daughter to excel in her academics, parental pressures can be the biggest stress for children. Being a teacher(if you didn't know, I teach robotics to school children), the most common problem that I see is unrealistic parental expectations! Depending on the child's ability and potential, we expect a certain results from the child. But there are times when parents get really carried away and they find it difficult to accept a less-than-stellar performance from their children. It makes me very sad.
I as a parent believe that the notion of academic excellence is not the only measure of success. I try to expose my kids to our culture, and give more credence to developing enhanced human values. Simple basic things that we do in our daily life! This was something that has been running around in my mind for past few days, just felt like sharing with you all!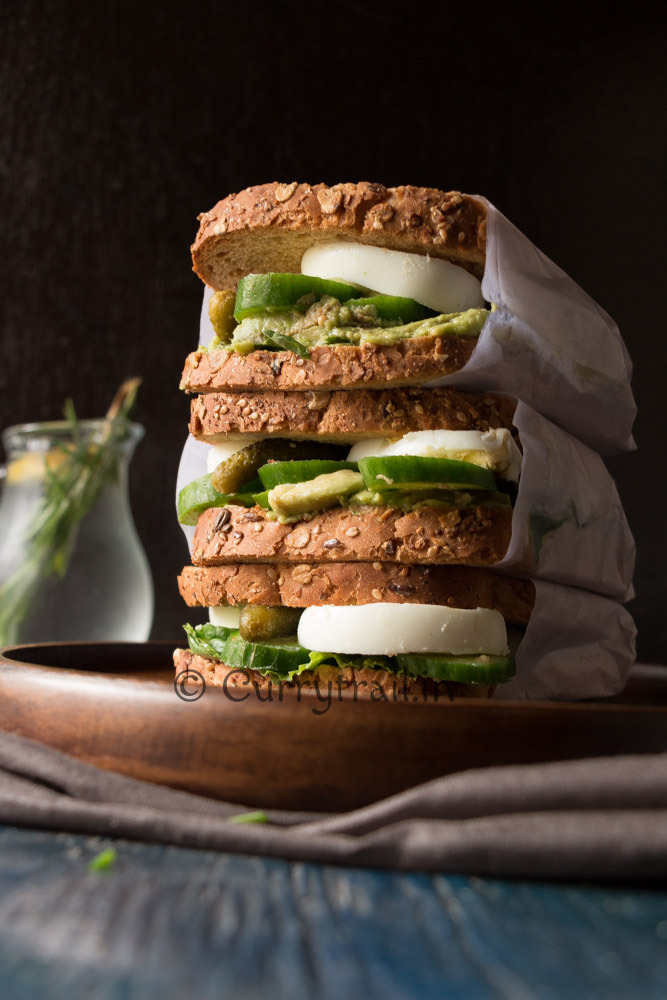 For today's after school snack, I made sandwich for my daughter. One was her favorite that she loves to eat anytime of the day(not just morning) is her toasted butter and jam sandwich and the other is carrot masala sandwich(I will try to post this recipe very soon). After making her after-school snack, I decided to make sandwich for our dinner. Had a few very ripe avocados in the fridge, wanted to use them soon.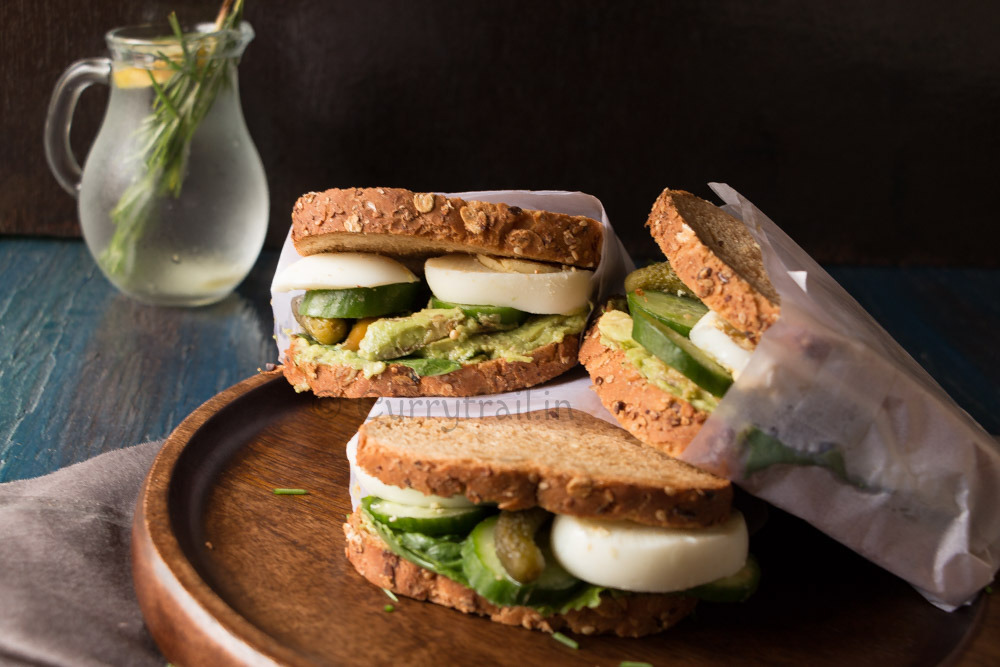 Avocados and egg is a classic combination, so decided on that combo. Kept it simple, added whatever ingredients I had in my fridge.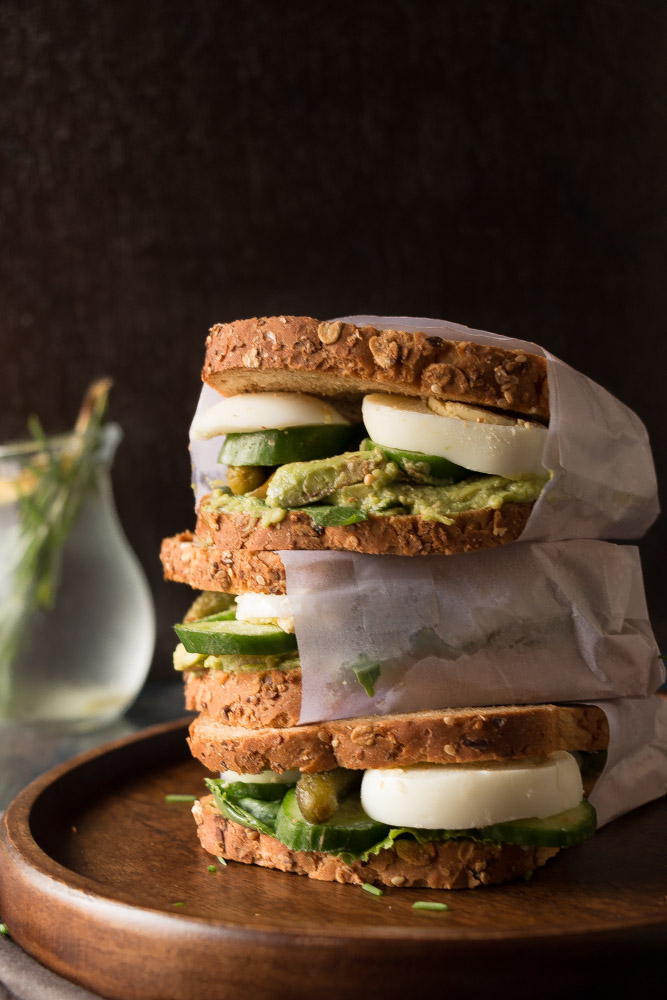 Avocados, boiled eggs, cucumber, pickled gherkins, green lettuce and some fresh herbs like coriander made it a perfect sandwich. It's simple and easy. You can even toast the bread lightly.
Here's my simple Avocado Egg Sandwich recipe-
Recipe inspired from bojongourmet
Ingredients:-
Ripe avocados – 2(for making the spread) + 2(chopped length wise)
Lime Juice – from 1 small lime
Pepper powder – 1 tspn
Salt – a generous pinch
Olive oil – 1 ½ tspn(add more of you want to make the avocado spread thin consistency)
For toppings
Cucumbers(you can even use pickled cucumbers, they are absolutely delicious)
Pickled jalapenos
Boiled eggs
Green lettuce leaves
Pickled gherkins
Few coriander leaves
Instructions:-
1. Scoop out the flesh of 2 ripe avocados. Add olive oil, salt, pepper powder, lime juice and mash it well until smooth.
2. Spread the avocado paste on both sides of the bread slice.
3. Simply top it with any toppings of your choice. I topped my bread with green lettuce leaves, pickled gherkins, cucumber slices, boiled eggs which is sliced length wise, ripe avocados sliced lenght wise and coriander leaves.
4. Wrap in a sandwich wrapper and serve with immediately. I served these simple yet delicious sandwich with chilled lemon soda, as a full meal!
P.S – Avocados and scarmbled eggs are classic combo.You can make scrambled eggs mix with avocado paste(from step one) and use it as sandwich filling. I wanted to have layers, so I used boiled eggs.