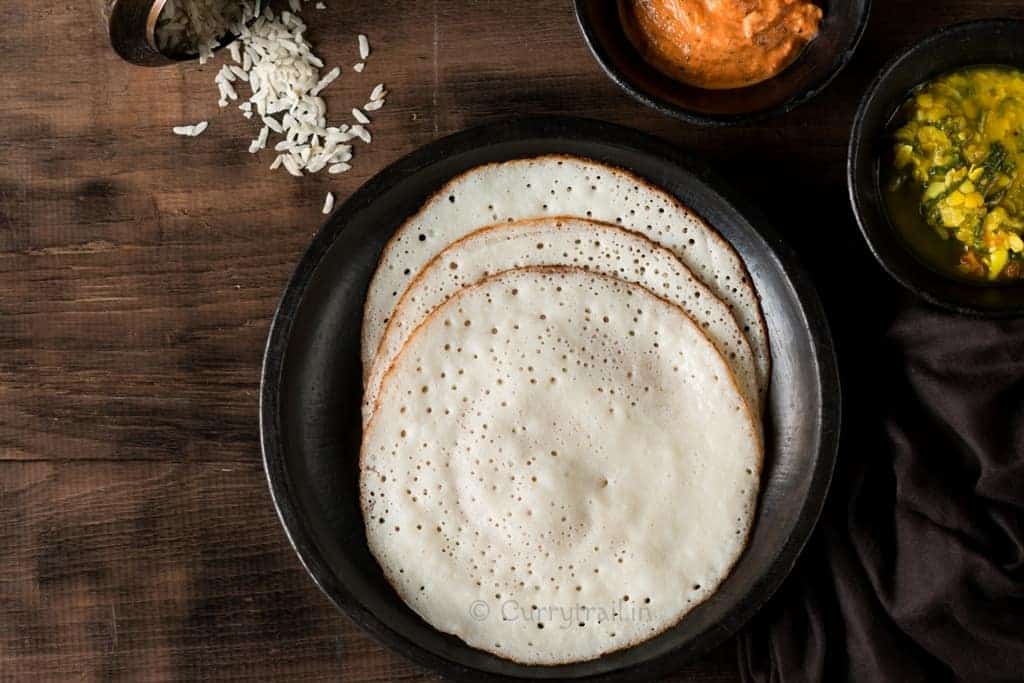 Dosas are one of the most popular South Indian breakfast. Now it seems to be becoming popular in the North regions as well. Dosas are very versatile dish. You can change the contents of the base flour by altering the ingredients and still make a tasty dosa. When you think of top 10 tasty food of the world, dosas occupy a place in it. It's is listed in one of the must have delicious food. So if you haven't tried it yet, you know you must try these delicious Indian crepes soon.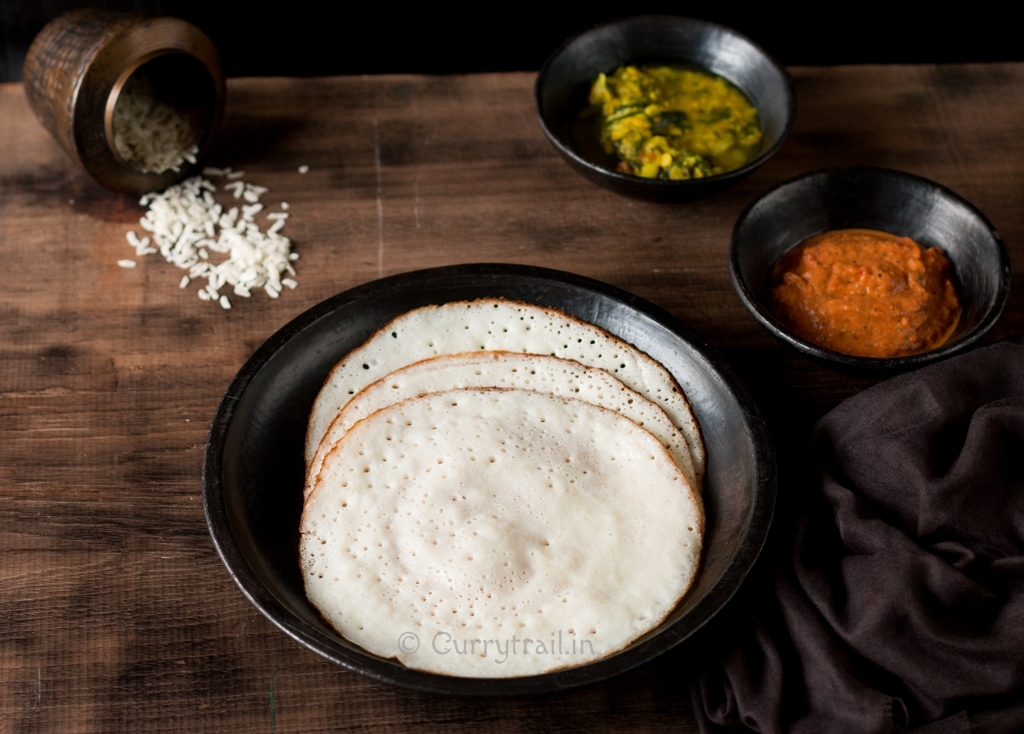 Dosas are usually made of fermented rice and lentil batter. But that is not the only way. Some varieties of Dosa can be prepared instantly. This is perfect for busy weekday breakfast or dinner option. Dosa made of instant batter or usually fermented batter, the output is delicious dosa all the time.
Aval dosa or poha dosa can be made 2 ways, instant version as well as letting it ferment. Adding aval to the dosa batter gives you a super soft dosas that literally melts in your mouth. Aval dosas are not crispy dosas, they are soft dosas. The best accompaniment to aval dosa is spicy onion-tomato chutney. Pair these 2 together and you have a most tasty breakfast dish. Today I'm presenting to you aval dosa made the traditional way.
Ingredients
1 cup raw rice
¼ cup whole urad dal
1 cup aval(poha)
¾ cup curd
Salt to taste
Water as required
Oil or ghee for cooking dosa
Instructions
1. Rinse raw rice, urad dal in water. Soak them in enough water for 4 hours. Soak poha in ¾ cup of curd for about 45 minutes.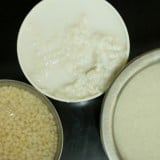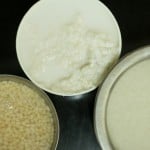 Grind raw rice, urad dal and poha together by adding little curd or water. Grind it into smooth paste.
Add salt to taste and leave the batter to ferment for at least 6 to 8 hours, preferably over night.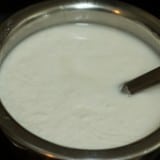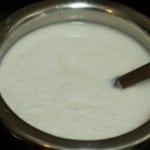 Heat a non-stick pan or iron griddle and pour1 ladle full of batter, spread into circles. Do not make it very thin.
Dribble ½ to 1 teaspoon of oil on the sides of the dosa. Cover it and cook it on low flame for 45 seconds to 1 minute.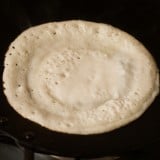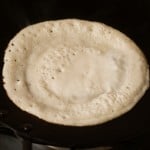 When the edges start lifting, ease the dosa off the pan and remove it carefully.
Serve poha dosa immediately with spicy onion-tomato chutney.