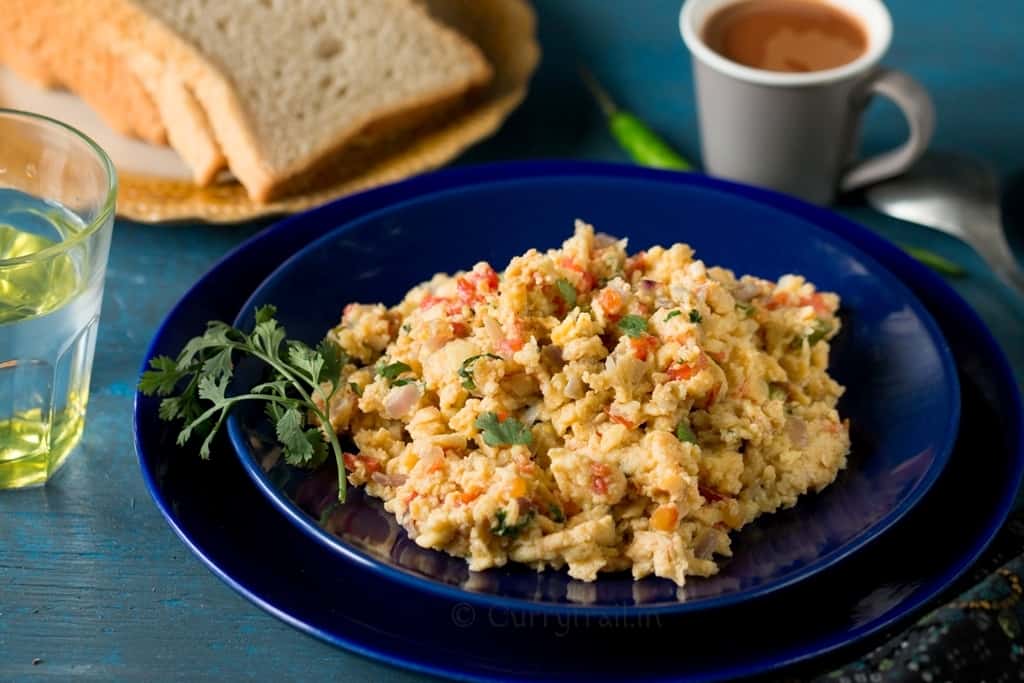 Akuri is a spicy scrambled egg dish eaten in Parsi cuisine of India. Akuri is cooked until almost runny; the eggs are never overcooked, mixed with mild spices and served with bread and salad. It is believed that The Parsis have a love affair with eggs.
There is a very small population of Parsi in India who originally migrated from Persian(Iran). Parsis are a fun loving community and they  they love food, music. Parsis do not limit eggs till breakfast. They have some of the most delightful recipes with egg as main course. Attractive to look at and exciting in taste, whole or beaten and frothy, cooked over a variety of vegetables, they make unusual and delicious combinations.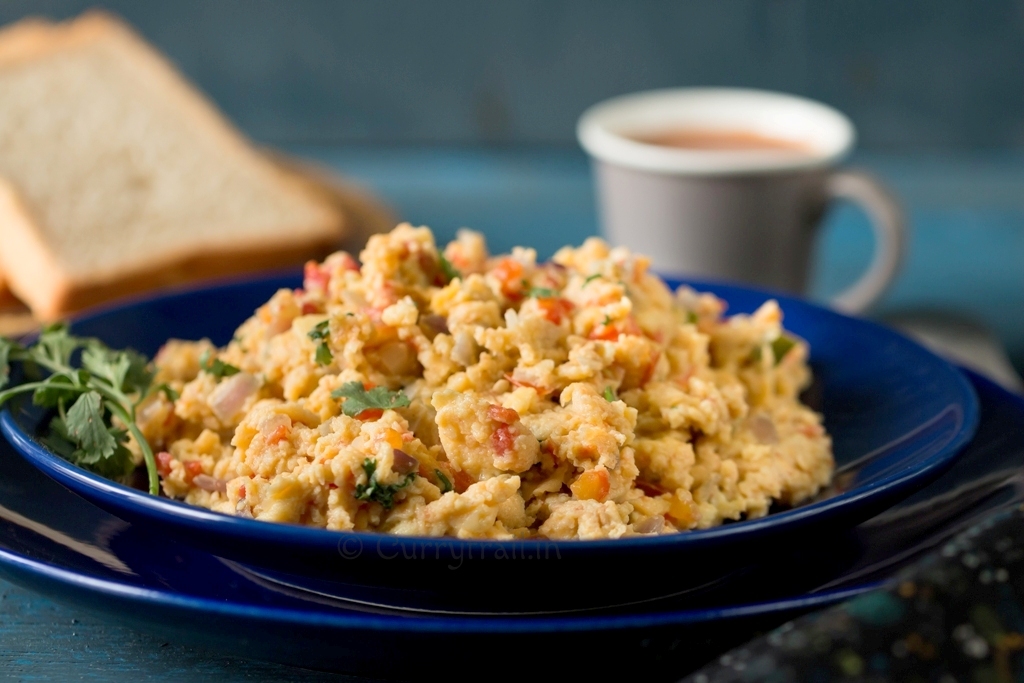 Parsi cooking includes vegetarian dishes as well, which are very interesting and tastes delicious, like the brinjal salnoo and bharta, moong dal with dill, khatti mithi dal, stews cutlets and curries are plentiful.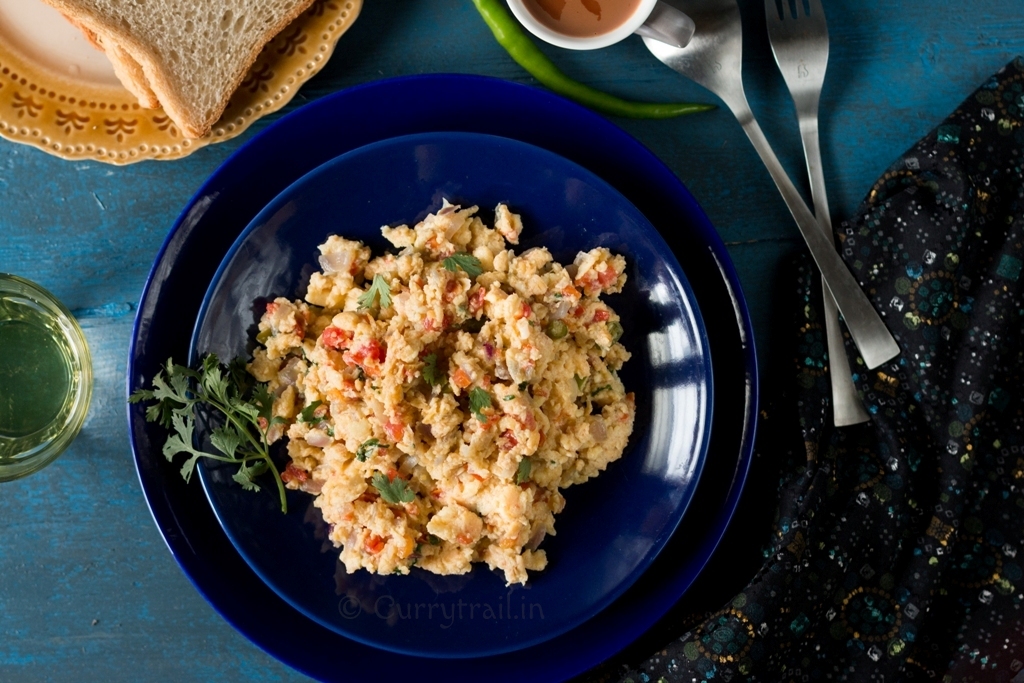 Did you check out our Vegetable Dhansak Recipe?  I know I know..a vegetarian Dhansak version! You must be thinking. If you are pure vegetarian or a pure non vegetarian who love your authentic dhansak(with mutton of course), I highly recommend you both to try this version too. Loaded with vegetables and fenugreek leaves along with 3 types of dal, this dhansak is full of nutrients, packed with proteins and all the vitamins you need plus it's really delicious!
Here's Akuri recipe
Ingredients
6 eggs
1 large onion
1 large tomato
2 green chilies
6 cloves of garlic
2 tablespoon butter
3 tablespoon fresh cream
Salt to taste
Coriander leaves for garnish
Instructions
1.Chop onions, tomatoes and green chilies fine. Grate garlic cloves. Keep aside.
2.Break eggs into a bowl. Add salt to taste, cream and whisk well. The better you whisk the fluffier the scrambled eggs will be.
3.Heat butter in a pan. Add grated garlic, chopped green chilies and onions. Saute until onions turn pink, do not brown the onions
4. Add tomatoes and cook until tomatoes turn soft releases its juices. Now add the egg-cream mixture and let it cook for a minute. Then gently scrap the sides of the pan and mix the eggs. Let it cook for another minute and continue to scrap the sides. Do this till you see eggs are cooked (not over cooked). Add a tablespoon of chopped coriander leaves, mix and turn off the flame. The scrambled eggs will the slightly runny.
5. Akuri is ready. Serve it hot with a few bread slices and hot piping chai(tea). Your morning breakfast is served!